Sangria is the perfect punch to make when hosting a get-together. It comes together easily and can be customized to fit your taste and the season. This Caramel Apple Sangria is perfect for fall. Crisp, refreshing, and made with only four ingredients, this fall sangria will treat your tastebuds all season long.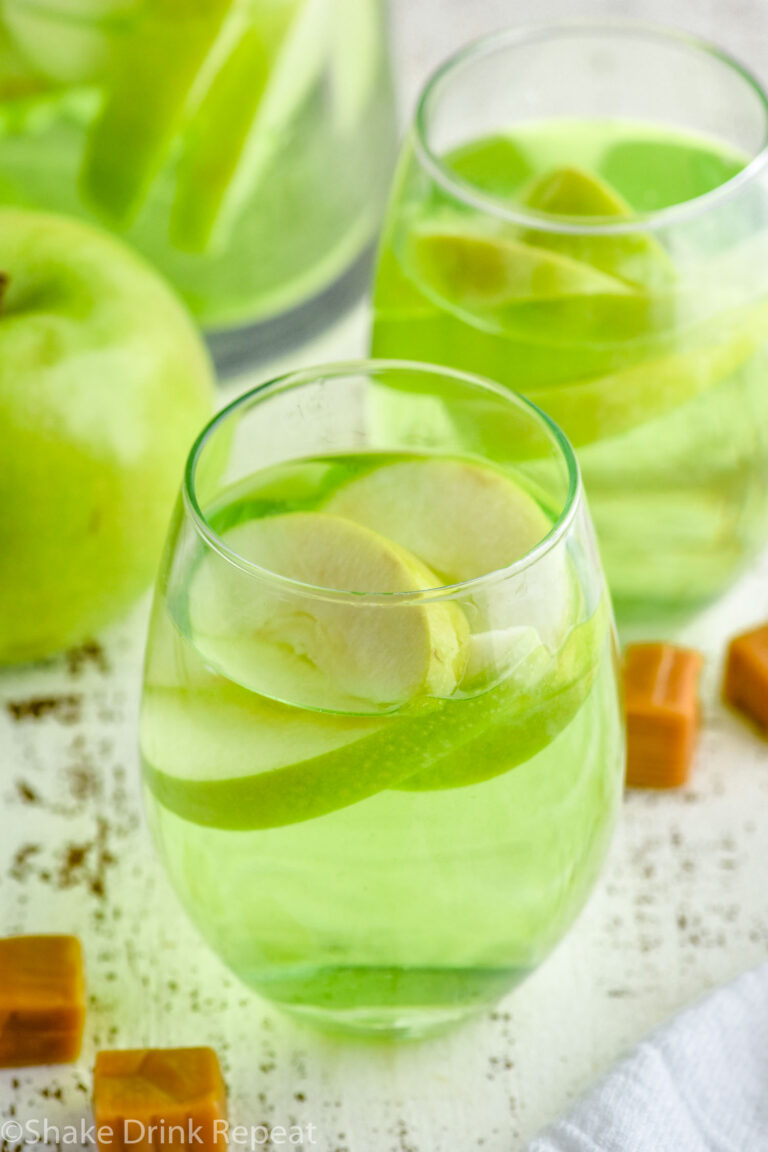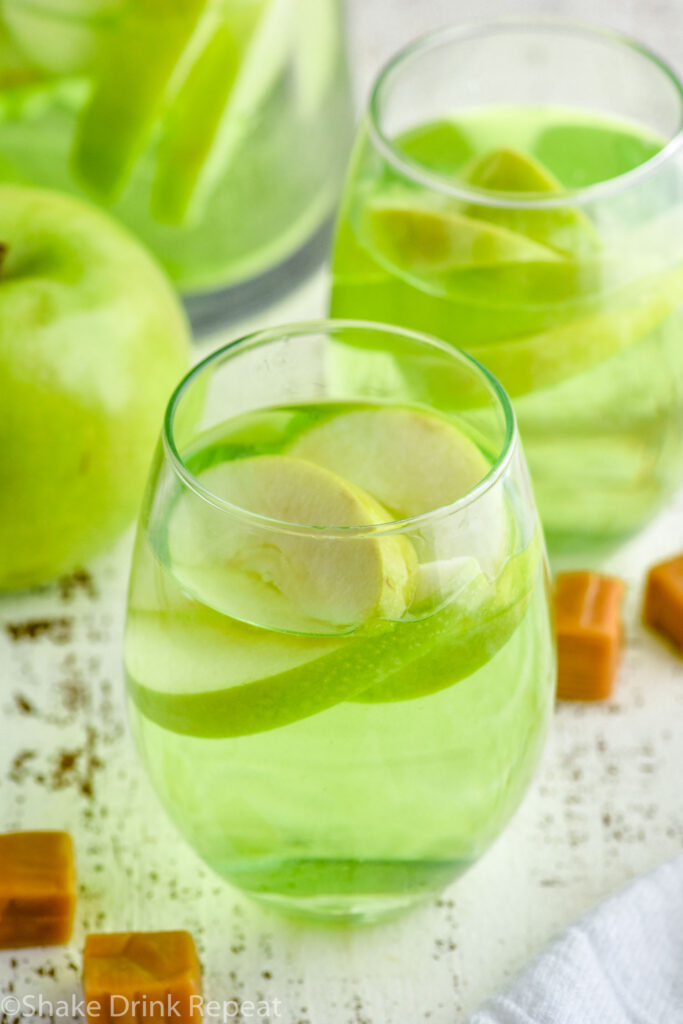 For an easy and delicious fall sangria recipe, this caramel apple sangria checks all the boxes. Sweet caramel vodka, tart apple liqueur, and a bottle of your favorite white wine make up this easy and refreshing sangria. Fresh green apple slices add to the tartness and presentation of the cocktail. Typically sangria sits overnight to let all the flavors combine. In this recipe, we are serving it right away so that even the host (you!) can enjoy the party and this delightful drink.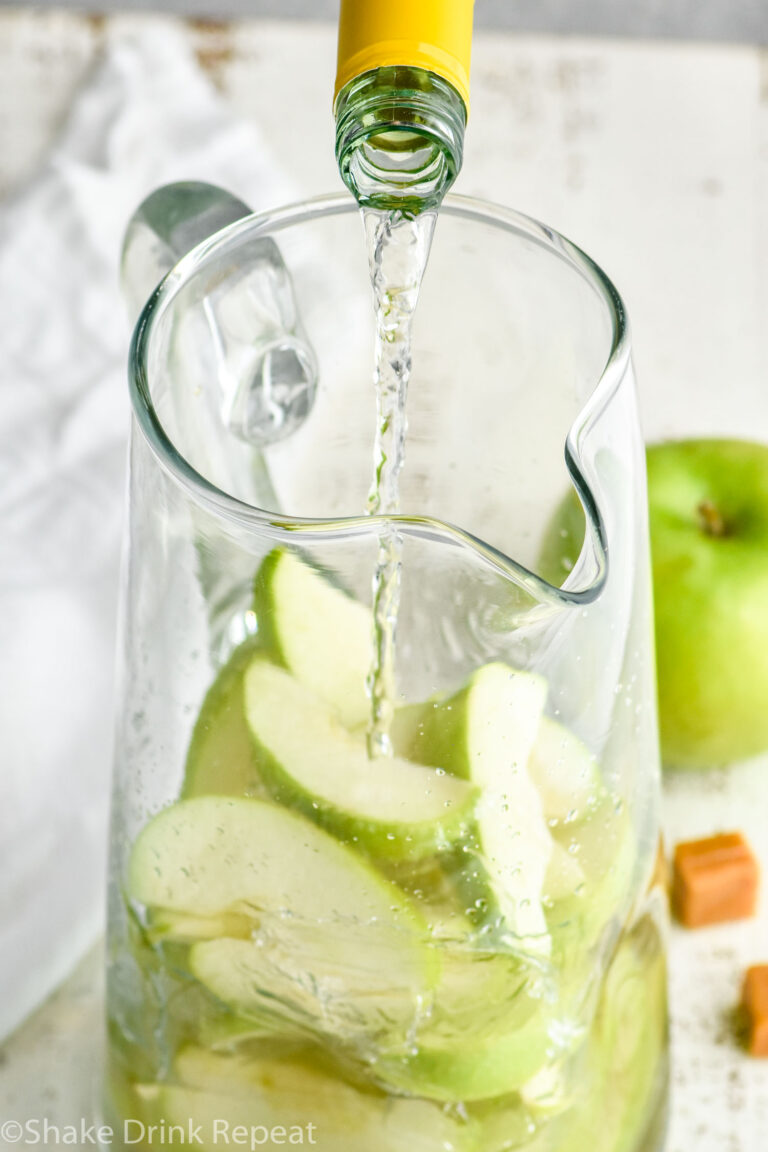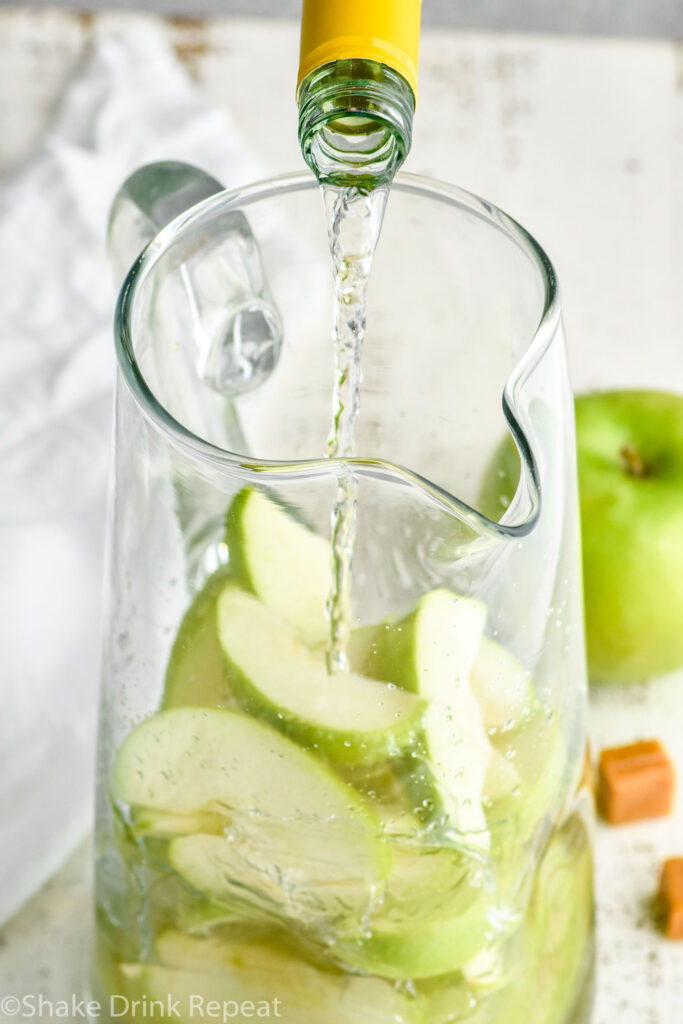 Best Wine for Sangria
The key to any great sangria is combining wine or champagne with the right liquor and some fruit to get the perfect balance of flavors. Since sangria is very customizable (one of the best parts of it!), different wines work well for different recipes.
Whether you are making a red sangria recipe or a white sangria drink, you'll want to use a wine that you enjoy the flavor of and that suits your desired sweetness. Budget-friendly wines are great options for sangrias since numerous ingredients meld together to achieve the end result. For this fall sangria recipe, I used sparkling white wine which adds some carbonation without being too sweet.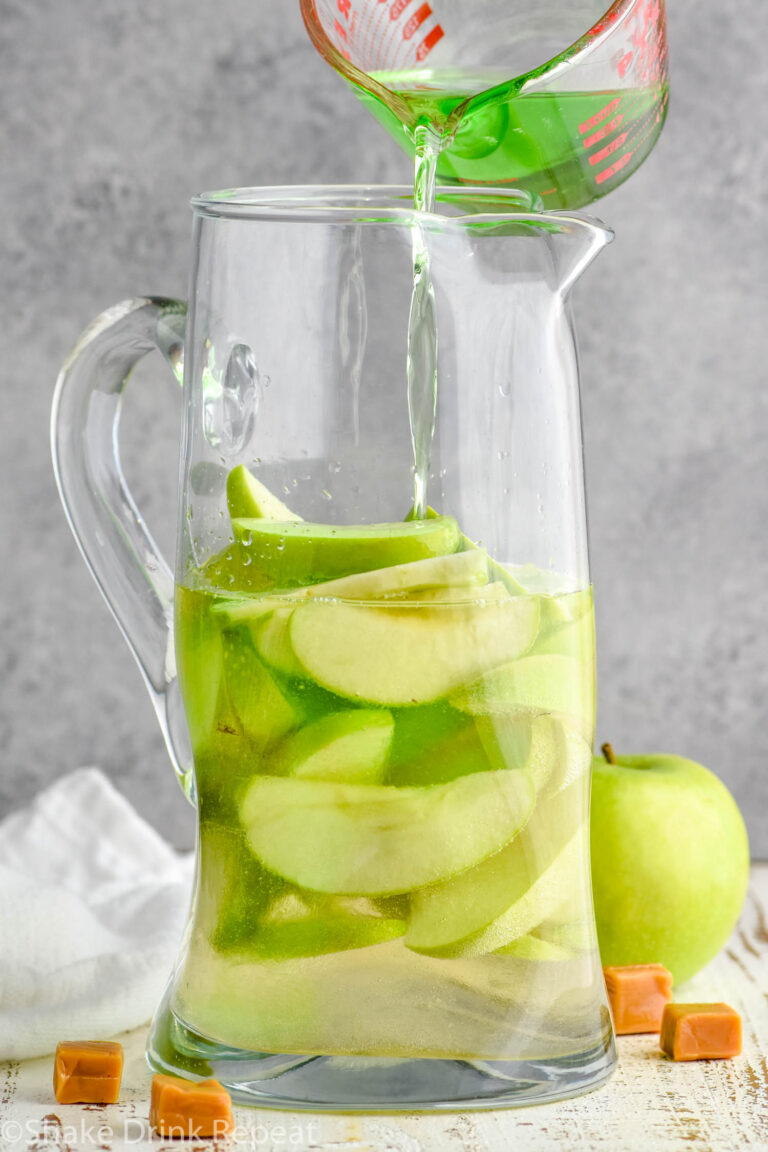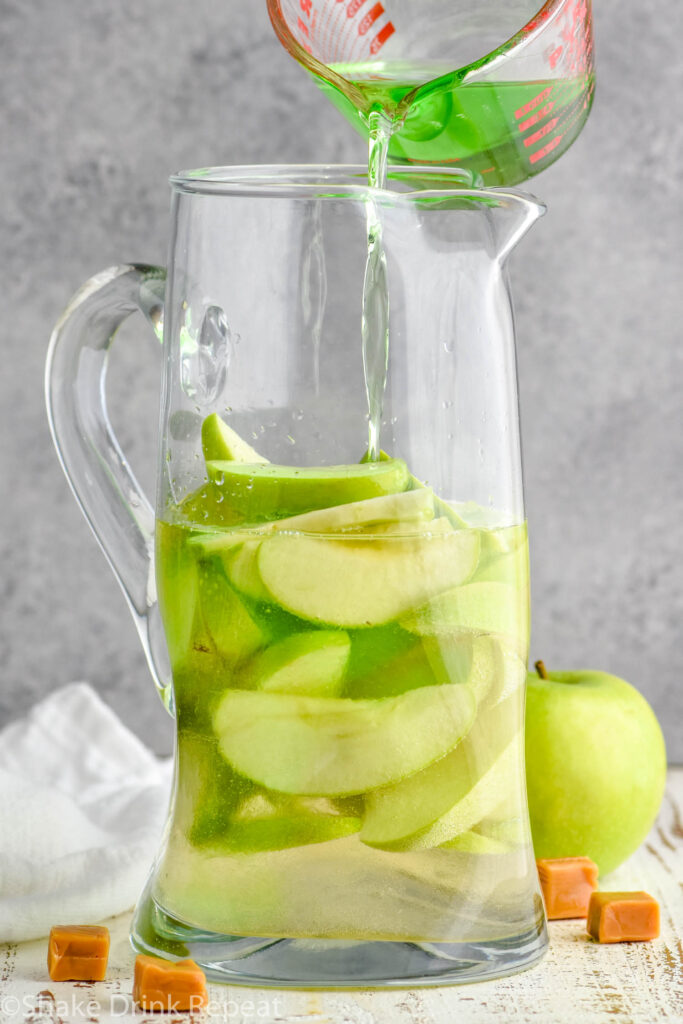 How to Make Caramel Apple Sangria
My favorite part about this cocktail is that it comes together in under five minutes. It is perfect for a last minute get-together or to bring over to a party. If you run out, you can quickly make another batch in minutes.
Combine your vodka, apple liqueur, white wine, and green apple slices in a large glass pitcher.
Serve chilled in glasses
How to Serve
Keep your caramel apple sangria chilled and serve in stemless wine glasses. Having your ingredients chilled ahead of time helps to make this sangria ready to serve immediately. Add extra green apple slices and serve over ice if desired.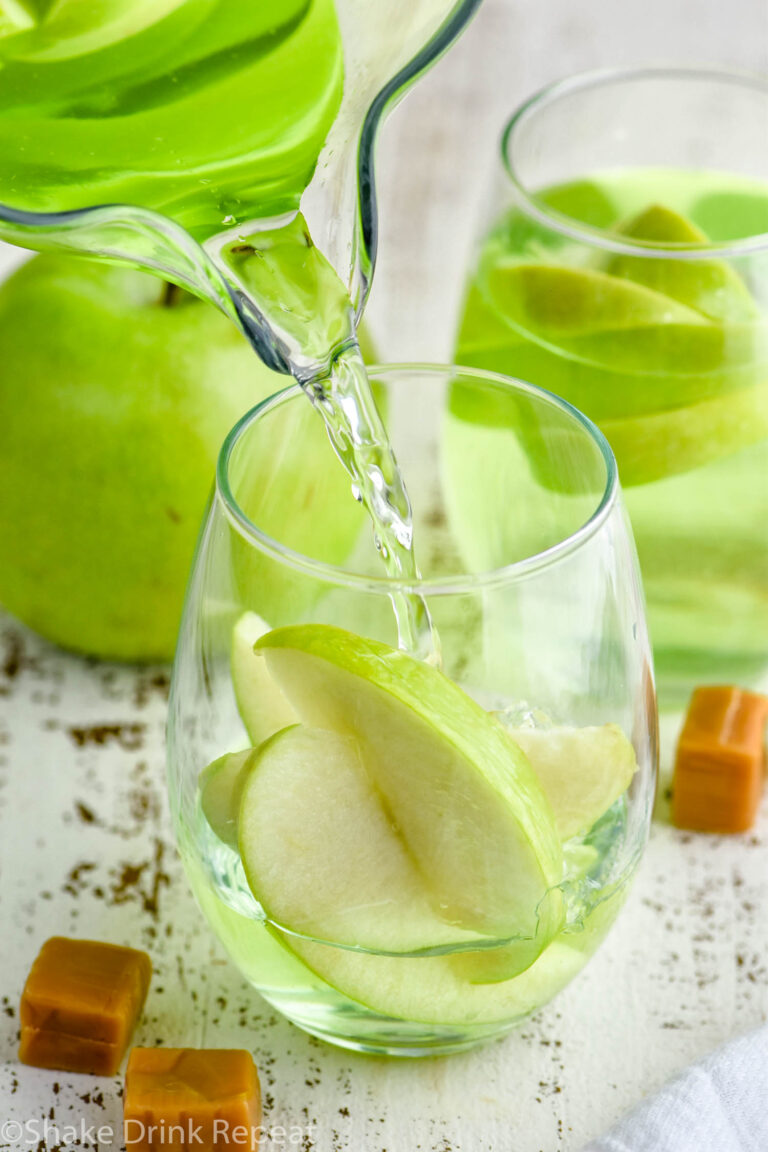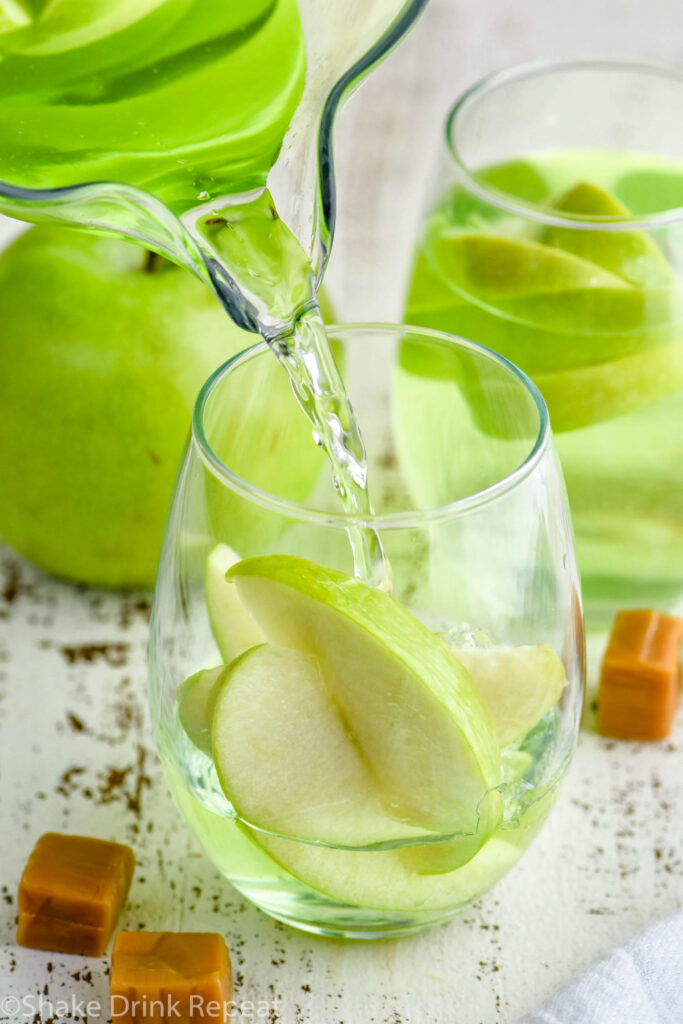 FAQ
Does sangria have to sit overnight?
While not required, some sangrias are best if they sit overnight in the refrigerator so the flavors can meld. For this recipe, we recommend preparing just prior to serving.
What fruit goes in sangria?
A variety of fruits can go in sangria, depending on the flavors you are going for and your personal preference. Some of the most common fruits in sangria are oranges, berries, apples, and lemons.
How is sangria different than wine?
Sangria is a wine-based drink that also contains one or multiple spirits making it stronger than wine alone.
Other Sangria Recipes
This Rosé Sangria comes together in five minutes and is so addictive.
Strawberry Margarita Sangria carries the kick of a margarita we all know and love, along with the sweetness of fresh strawberries and the tartness of white wine.
Mojito Sangria features citrus and mint flavors in the mojito complemented by white rum, while the sparkling white wine adds flavorful depth.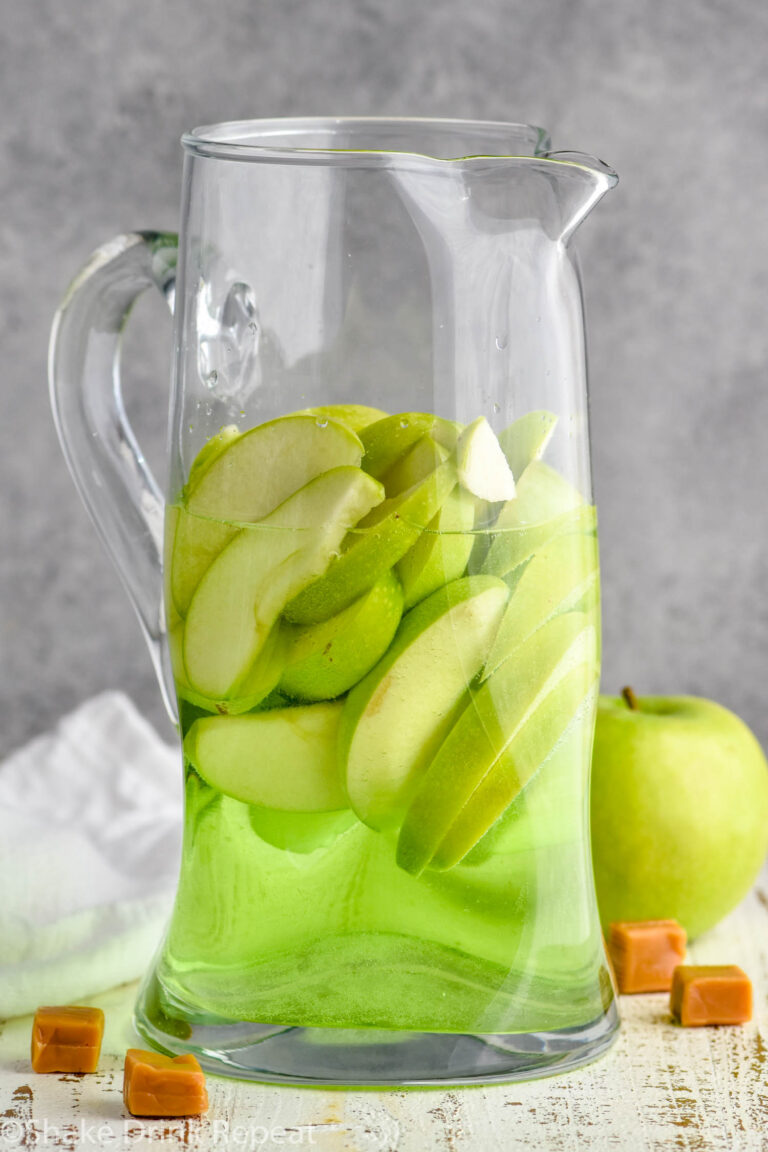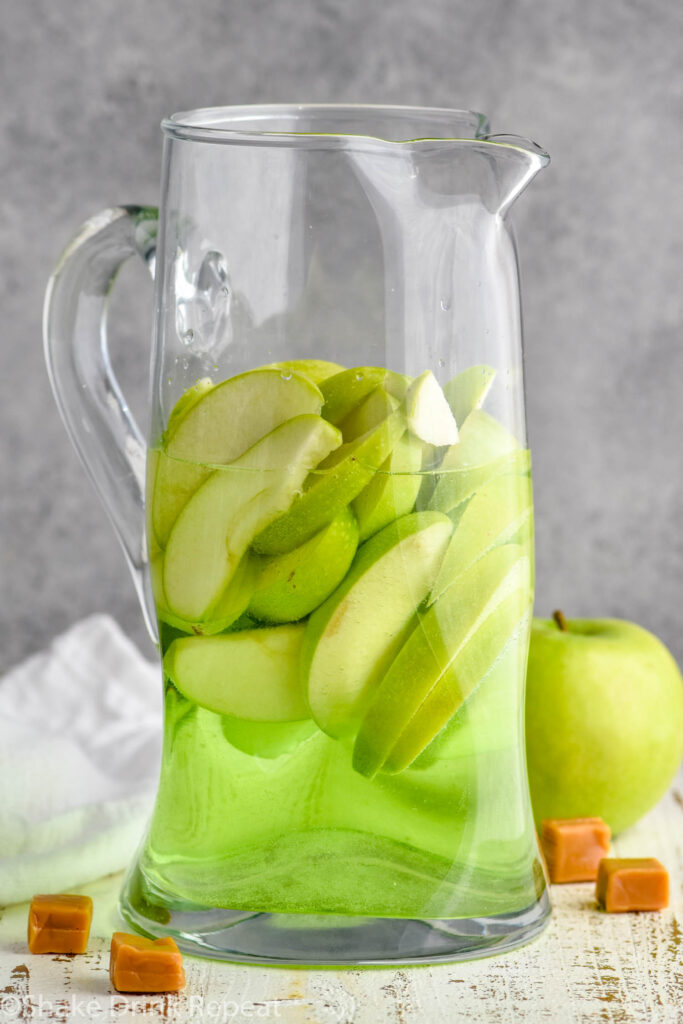 When you try this recipe or any of my others, leave a review and let me know what you think!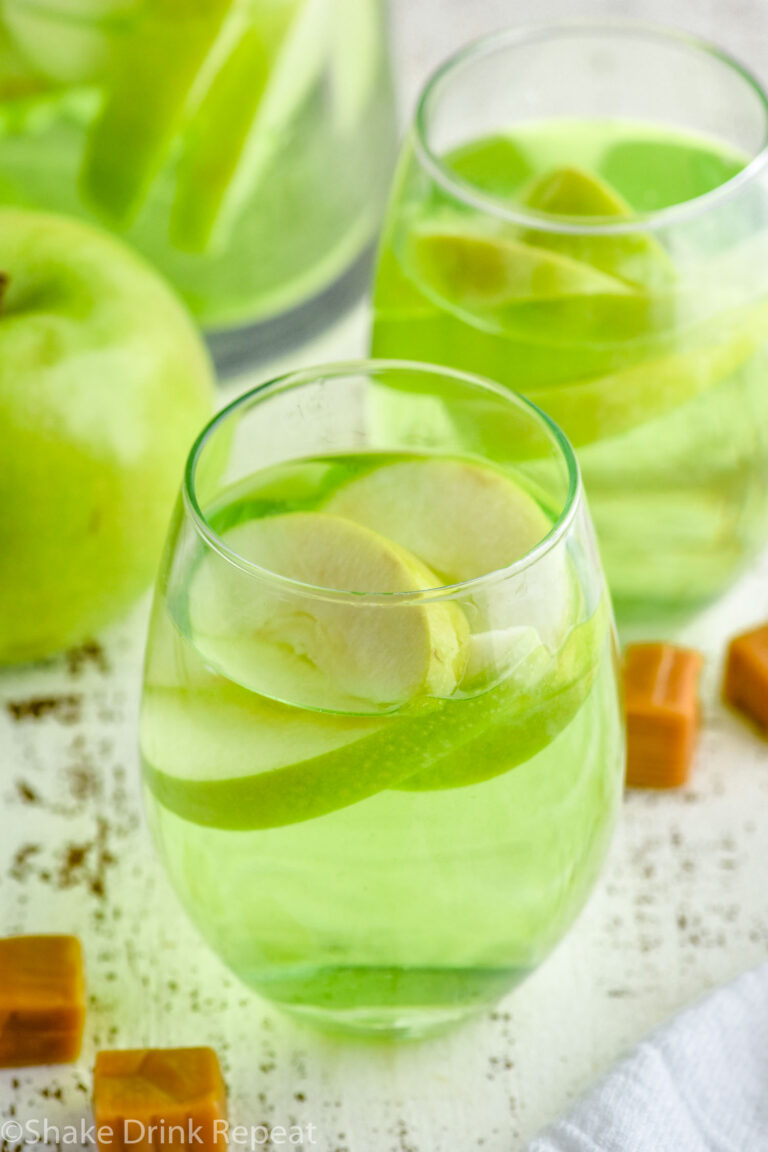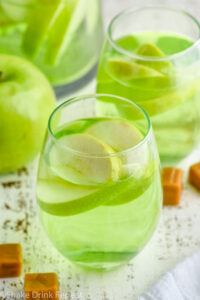 Caramel Apple Sangria
This Caramel Apple Sangria is perfect for fall. Crisp, refreshing, and made with four ingredients, this recipe will treat your tastebuds.
Ingredients
1/2

cup

caramel vodka

1

cup

apple liqueur

750

ml

white wine

I use sparkling wine

2

green apple cut up
Instructions
Combine all the ingredients together.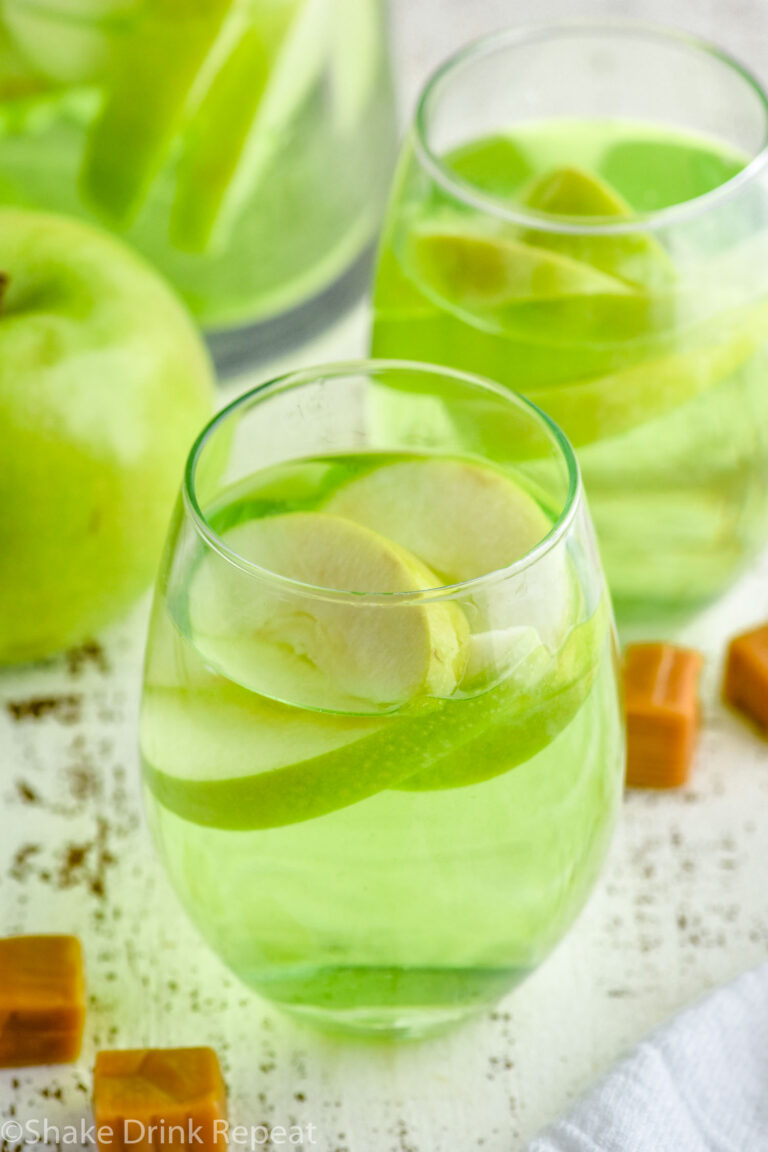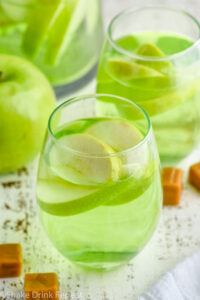 Did You Make This
Caramel Apple Sangria