I happened to glance up from my life today and realized that May (MAY!!!) is about two seconds away. How on earth is this year zooming at warp speed? Anyway, May around here means Cinco de Mayo celebrations, and that only means one thing: margaritas! (And chips and guacamole, obvs) More specifically, this sublimely sweet and simple Strawberry Margarita.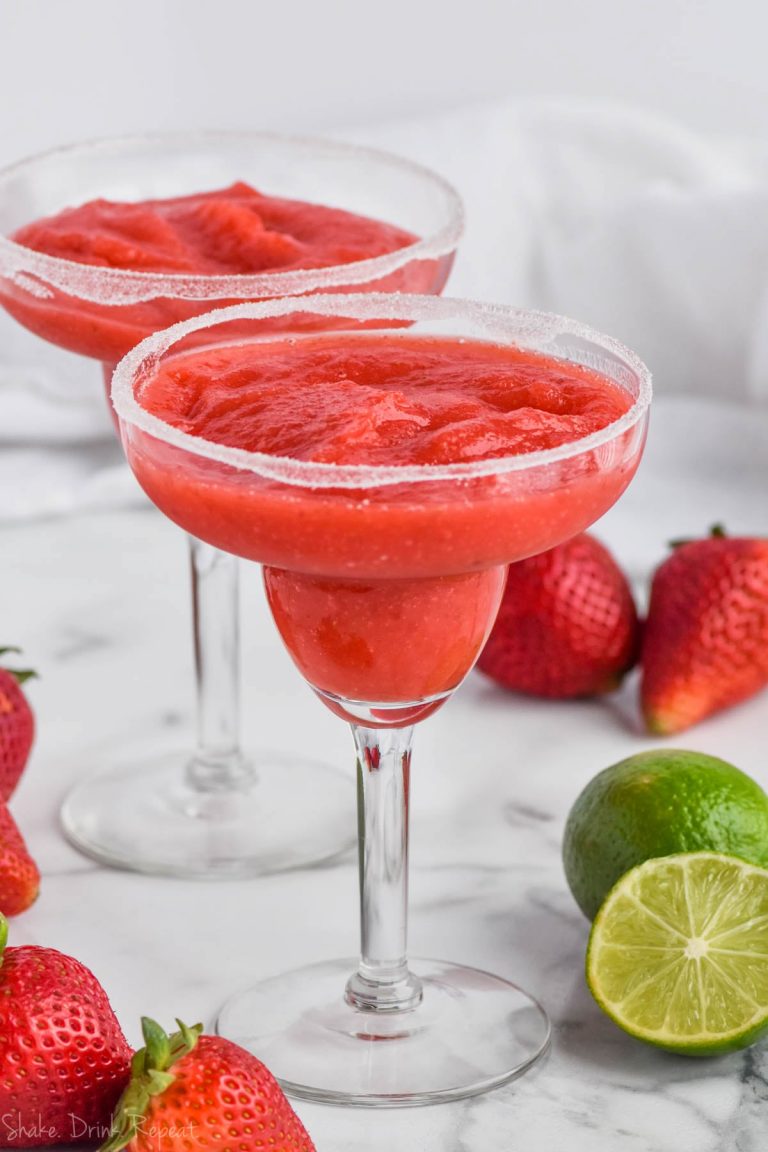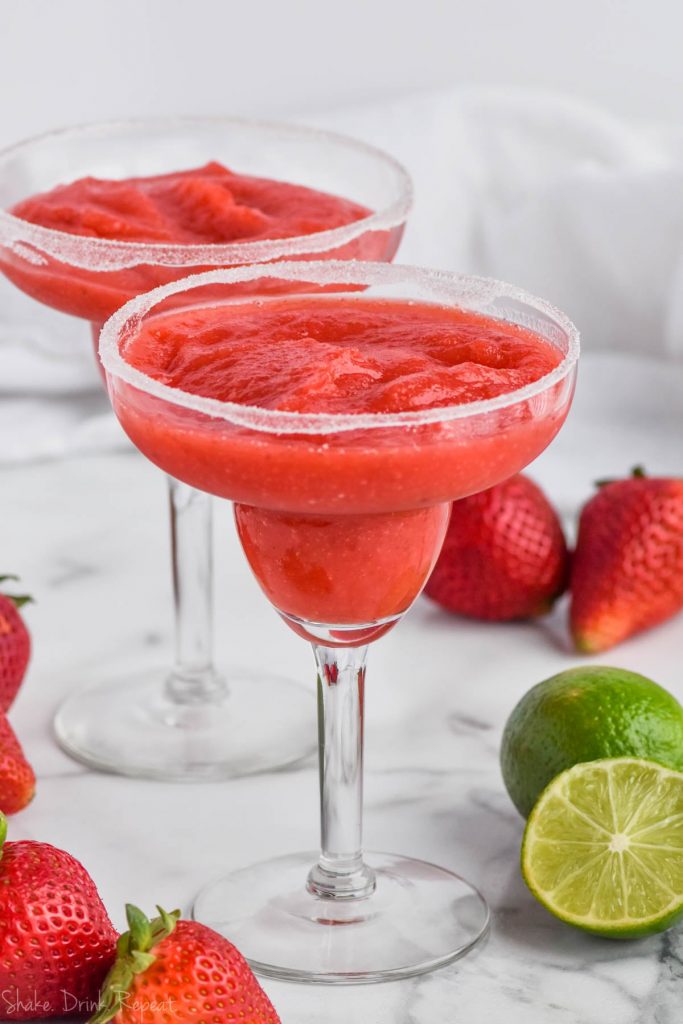 If you're more on top of things than I am, you're no doubt already planning a Cinco de Mayo fiesta the likes of which your amigos have never seen. But if you're still mentally stuck back in February, mix up a batch of this delicious frozen strawberry margarita recipe and you'll snap into the here and now pronto! Or try this Raspberry Lemonade Margarita or Sunny Orange Margarita for a refreshing, warm-weather treat.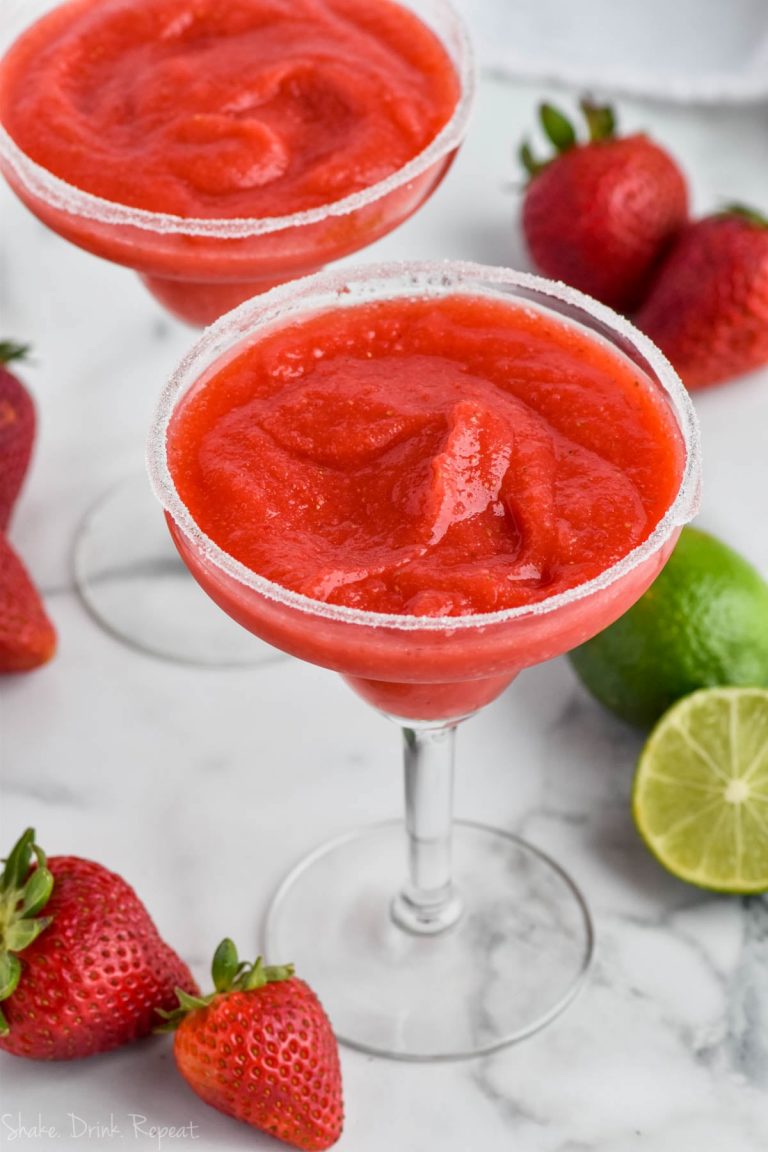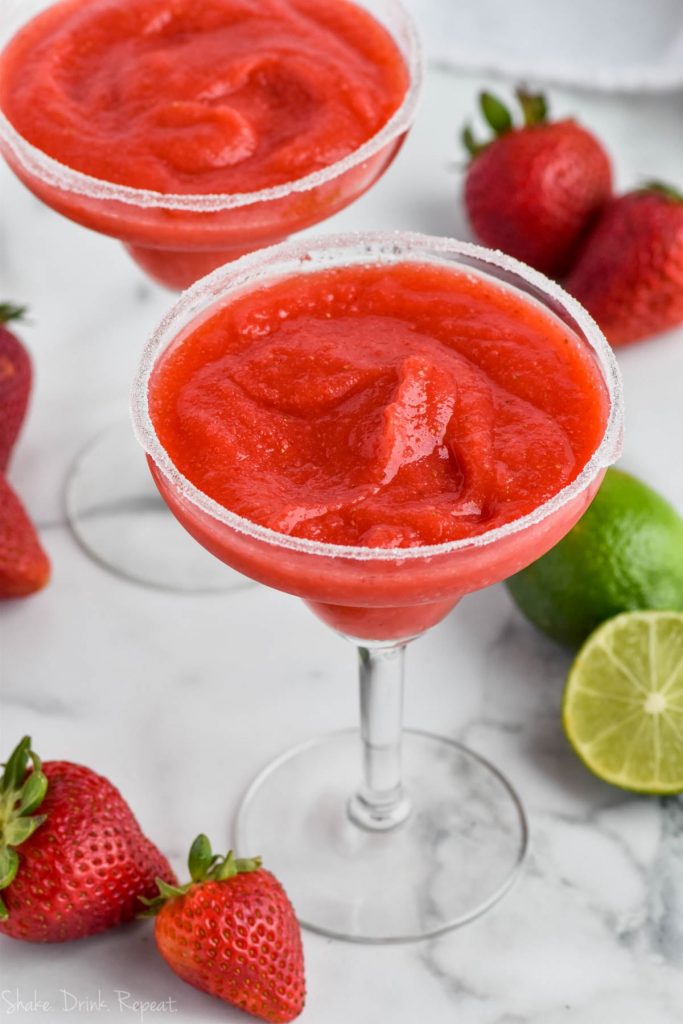 WHAT DO I NEED TO MAKE A STRAWBERRY MARGARITA?
This crowd-pleasing cocktail comes together with just a few ingredients. My homemade Sweet and Sour Mix blends beautifully with the sweet strawberries while the kick of tequila doesn't let you forget it's a margarita. Here's what you'll need:
A batch of  Sweet and Sour Mix. It's quick to whip up and can be used in dozens of delicious recipes.
Tequila! Good quality tequila is key to making a really great batch of margaritas.
Triple sec or orange liqueur, whichever you prefer This Blood Orange Margarita recipe is a good one too!
Frozen strawberries. If you have fresh berries on hand, by all means toss them in! Just add a few ice cubes for a frozen texture.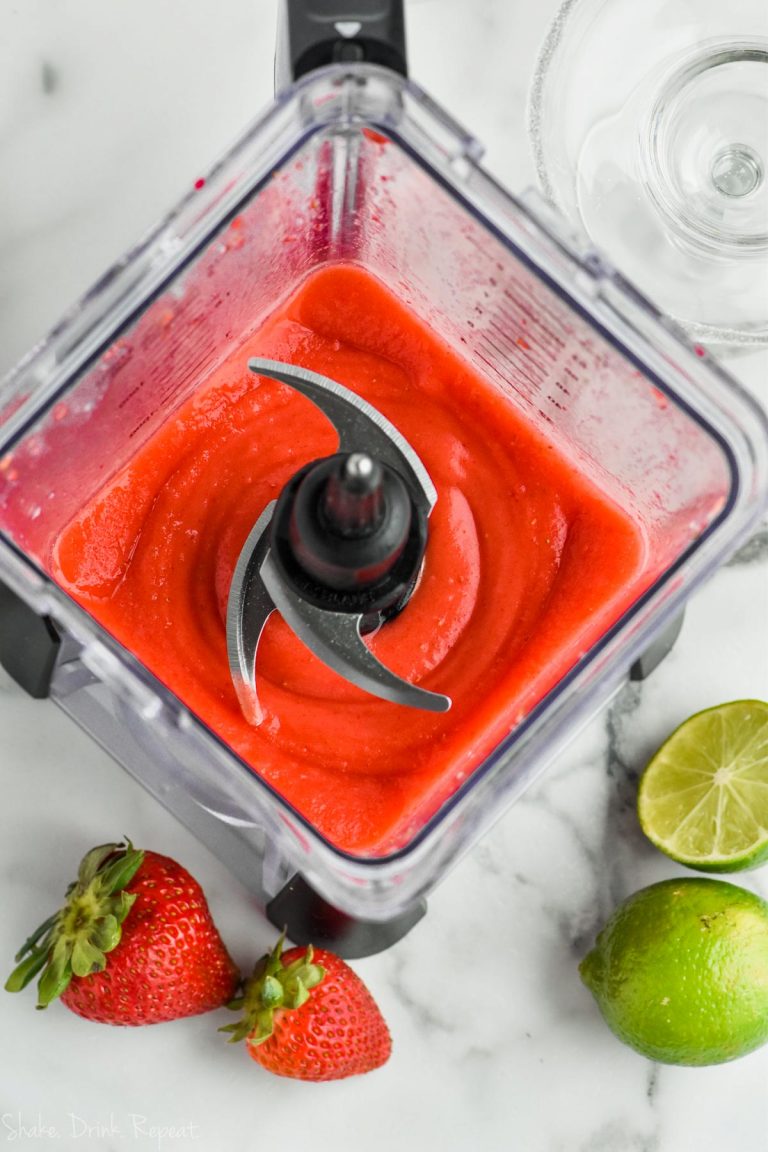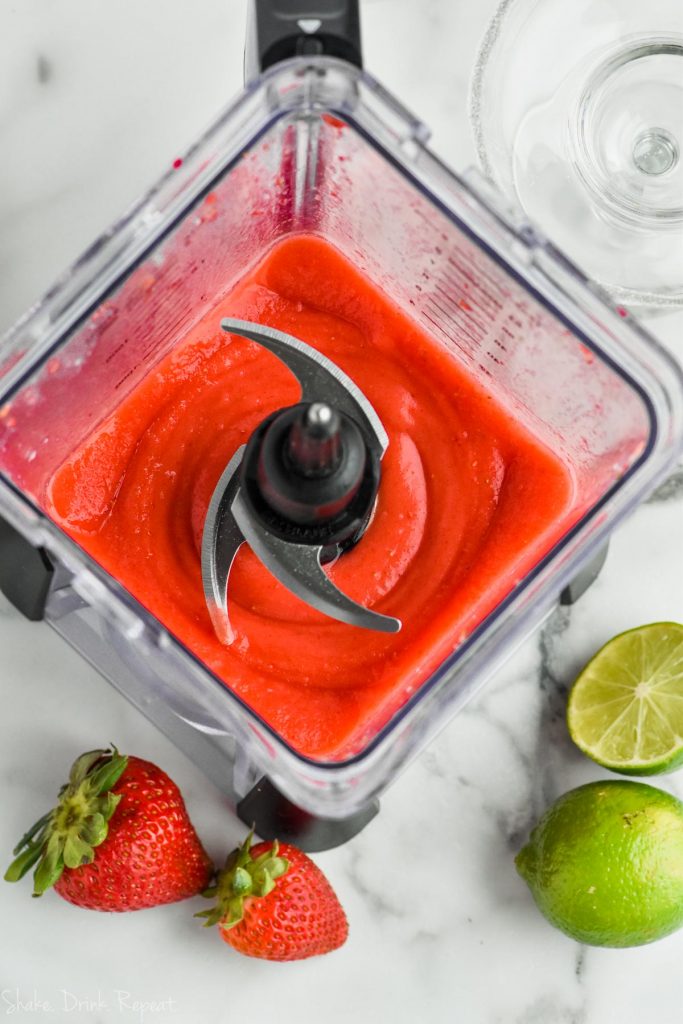 HOW TO MAKE A STRAWBERRY MARGARITA
For a great big pitcher of this margarita recipe (and trust me, you'll want a big batch) mix your good quality tequila, a cup or so of the homemade Sweet and Sour Mix, a half cup of triple sec or orange liqueur and about half a dozen cups of frozen strawberries in a blender. Mix until smooth and serve in a sugar rimmed glass immediately. On the rocks or frozen, this refreshing margarita will be a summertime favorite long past Cinco de Mayo!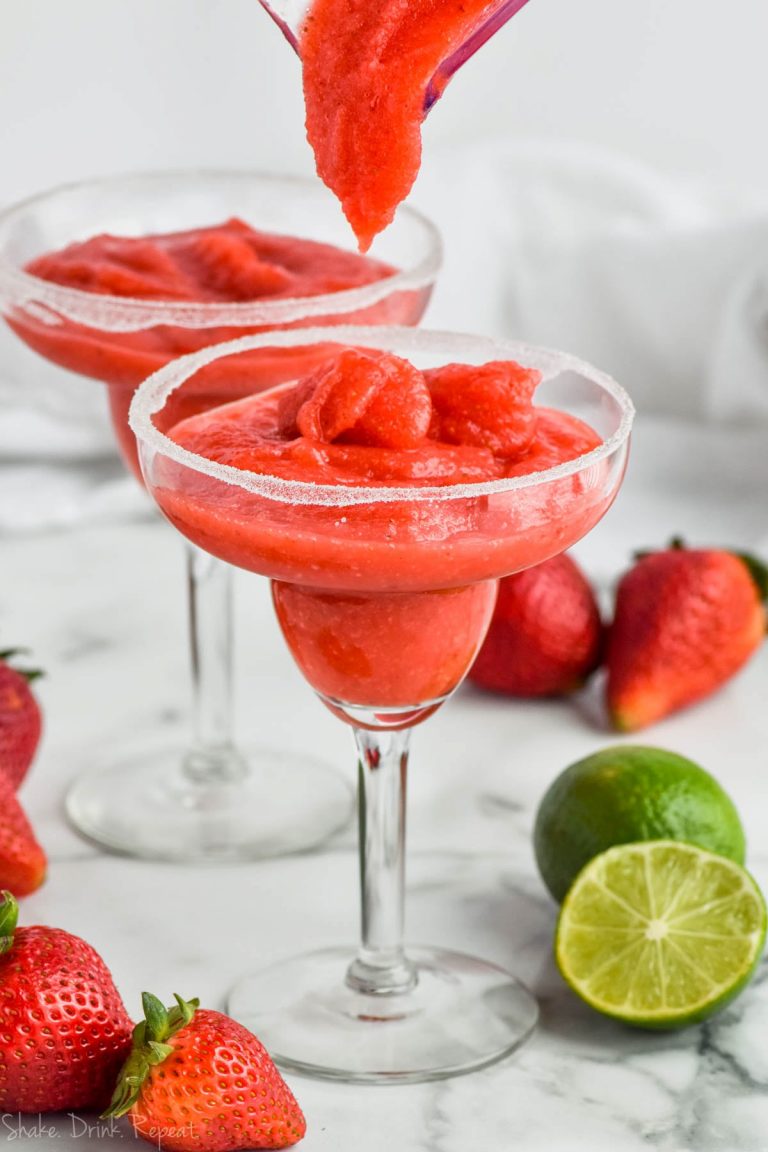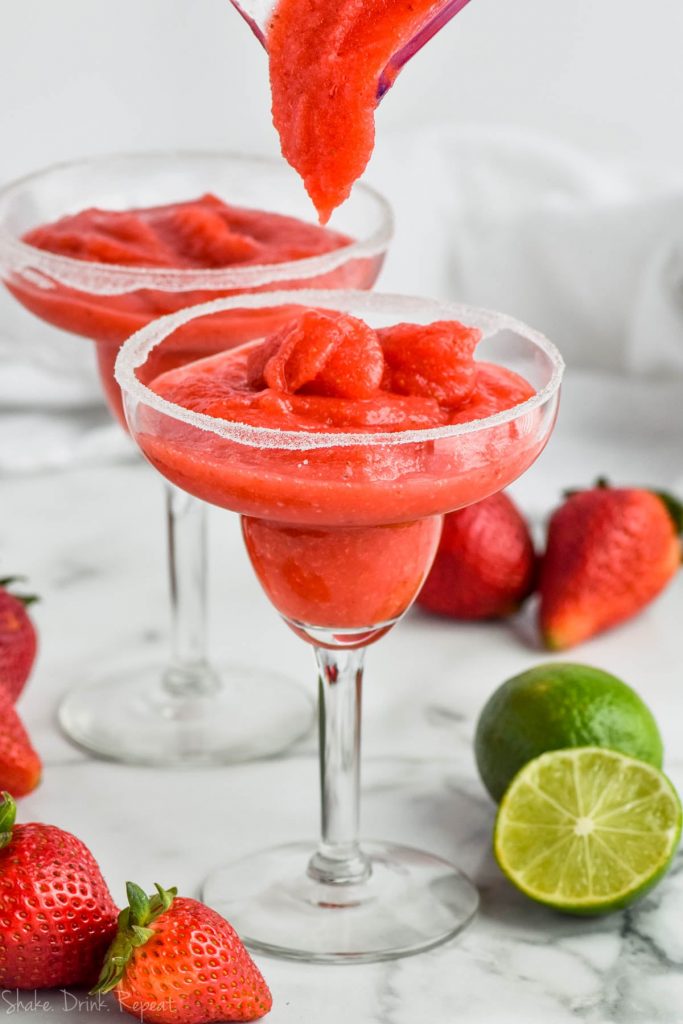 Still need a few more margarita ideas? Try this low-calorie Skinny Margarita Recipe, or for a brunch beverage, sip on these Mimosa Margaritas.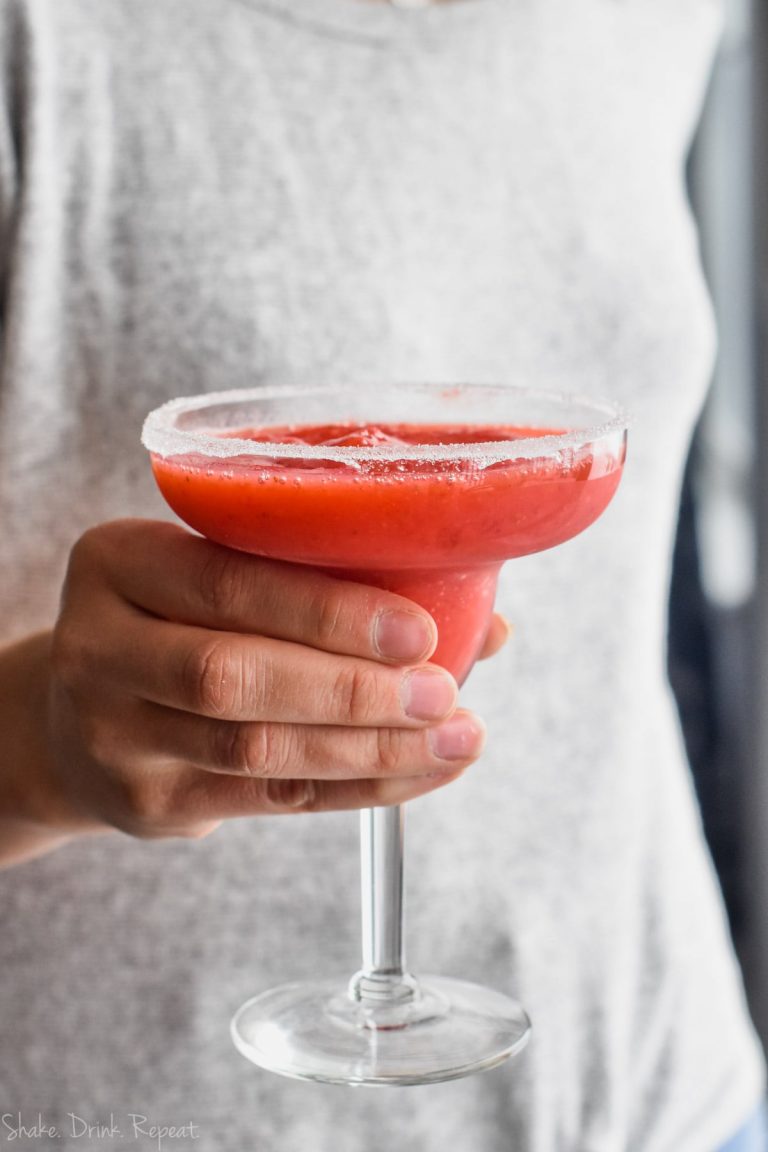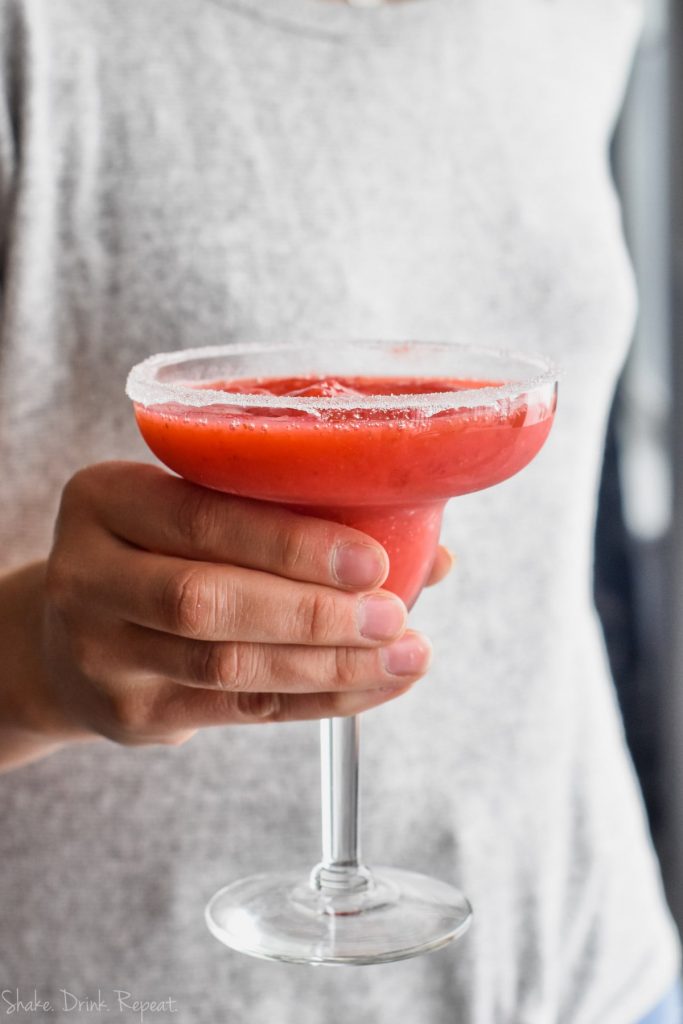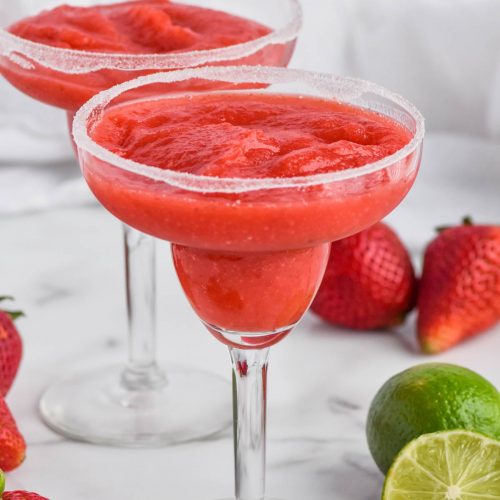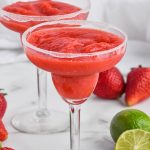 Strawberry Margaritas
This Strawberry Margarita recipe is so simple but so delicious. Make a small batch for just you, or make a whole blender's worth for a party!
Ingredients
For One Margarita
1 1/2

ounce

good quality tequila

1 1/2

ounce

homemade sweet and sour mix

(find the link in the recipe and notes)

3/4

ounce

triple sec or orange liqueur

1

cup

frozen strawberries
For a Pitcher of Margaritas (six margaritas)
1 1/4

cup

good quality tequila

1 1/4

cup

homemade sweet and sour mix

1/2

cup

triple sec or orange liqueur

6

cups

frozen strawberries
Instructions
Add the sweet and sour mix, tequila, orange liqueur, and frozen strawberries to a blender. Blend until smooth.

Using corn syrup, gently coat the rims of the glasses. Dip the coated rims into sugar. Fill glasses with strawberry margaritas and enjoy!
You'll also love: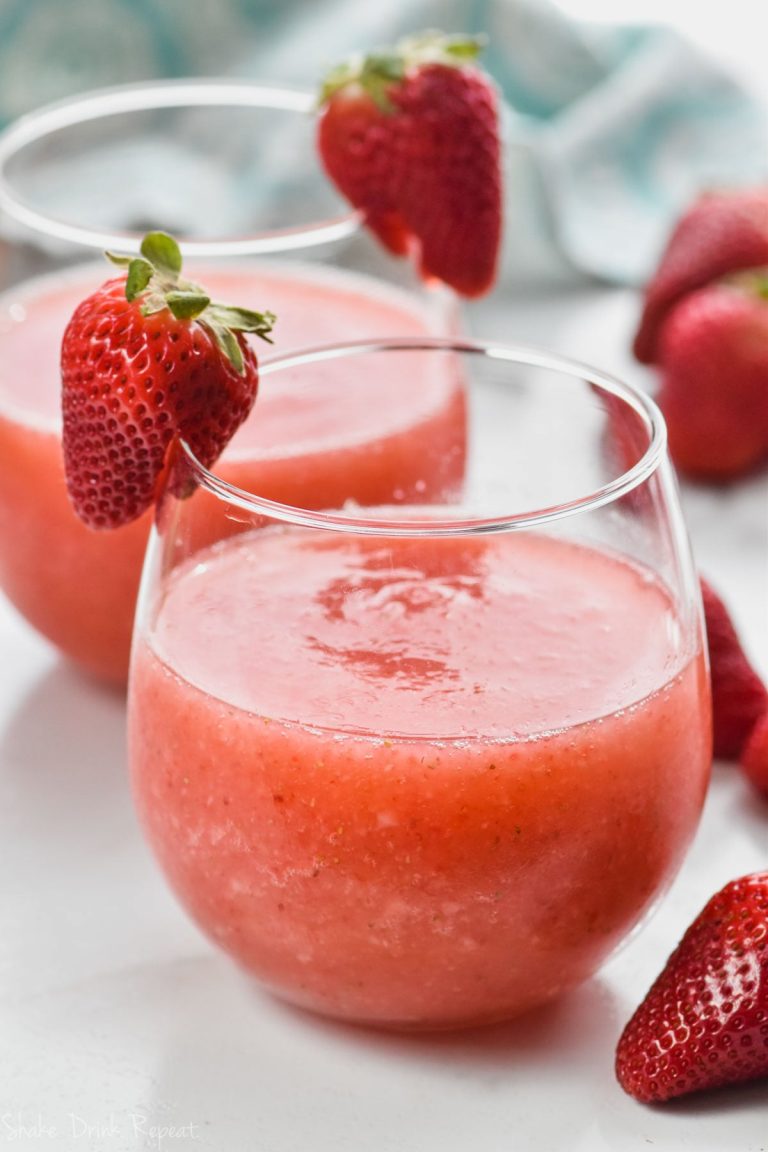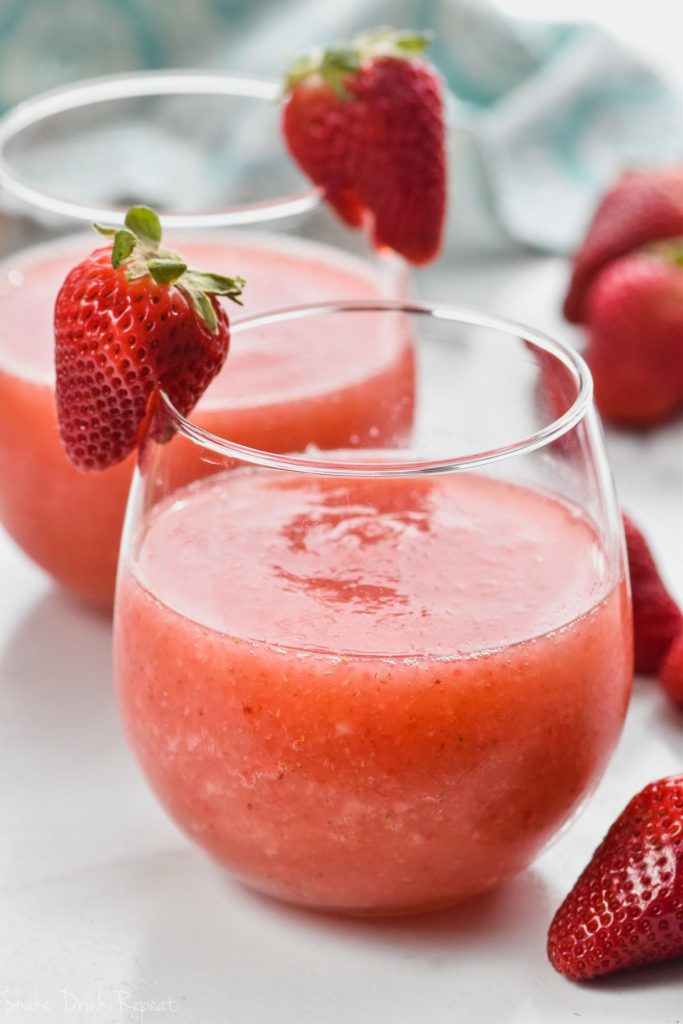 More Than 30 Sangria Recipes You Need This Summer