For a bubbly cocktail that is sophisticated and delightful to drink, this Champagne Cocktail checks all the boxes. Perfect for any celebration, this drink truly sparkles.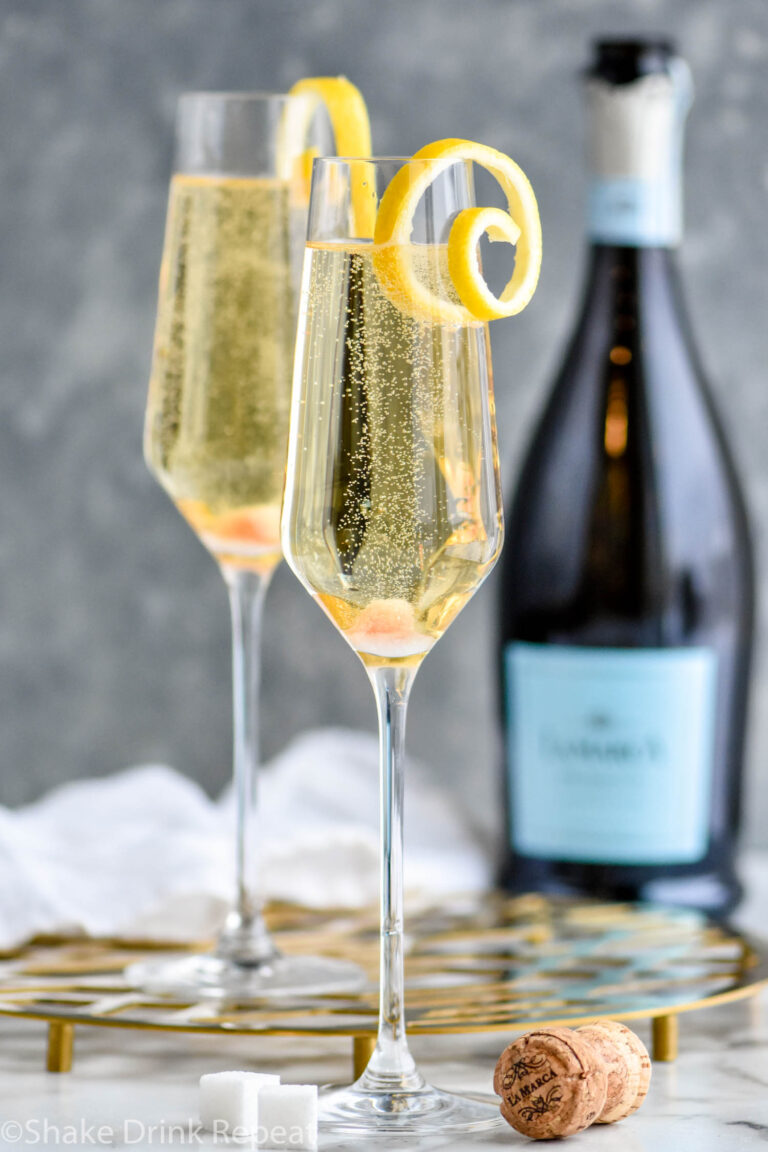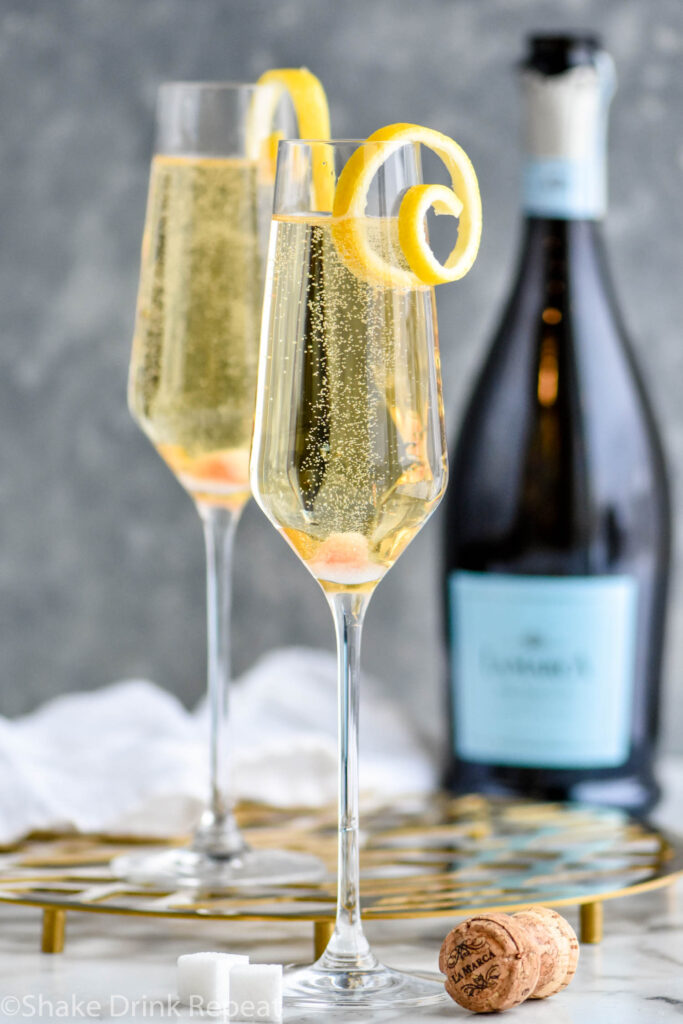 The addition of a sugar cube to the bottom of the glass reacts with the champagne to create a fountain of bubbles that truly sparkle. The other ingredients of Cognac and Angostura Bitters combine to create THE official champagne cocktail. It is perfect for New Year's Eve or any festive occasion.
How to Make a Champagne Cocktail
Put one sugar cube in the bottom of a champagne flute. Look for sugar cubes in the baking aisle at your local grocery store. The come in a small box and they last for ages in your pantry.
Pour in a few dashes of bitters. Read below to learn what bitters are and why they are used in cocktails.
Add Cognac to the glass. More info on what Cognac is and options for this recipe below.
Top with your favorite bubbly. While this is a champagne cocktail, Prosecco or any sparkling wine will work here. See more about this below.
Garnish with a lemon twist and enjoy!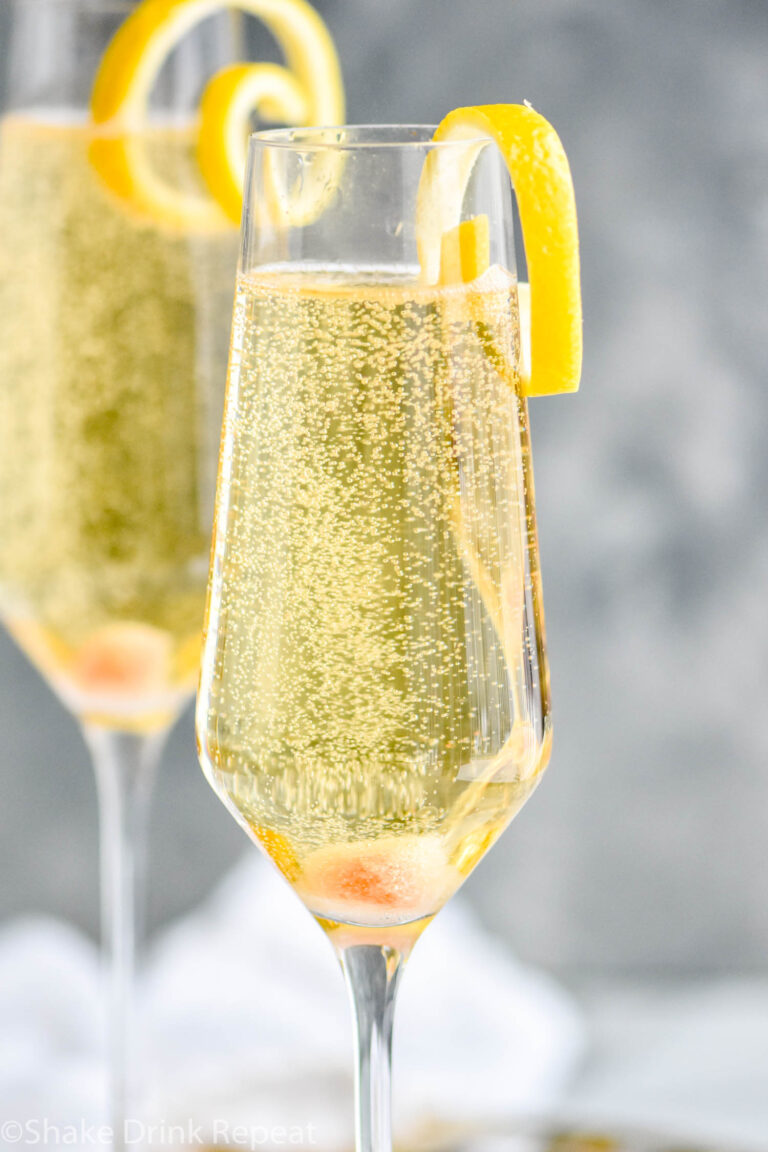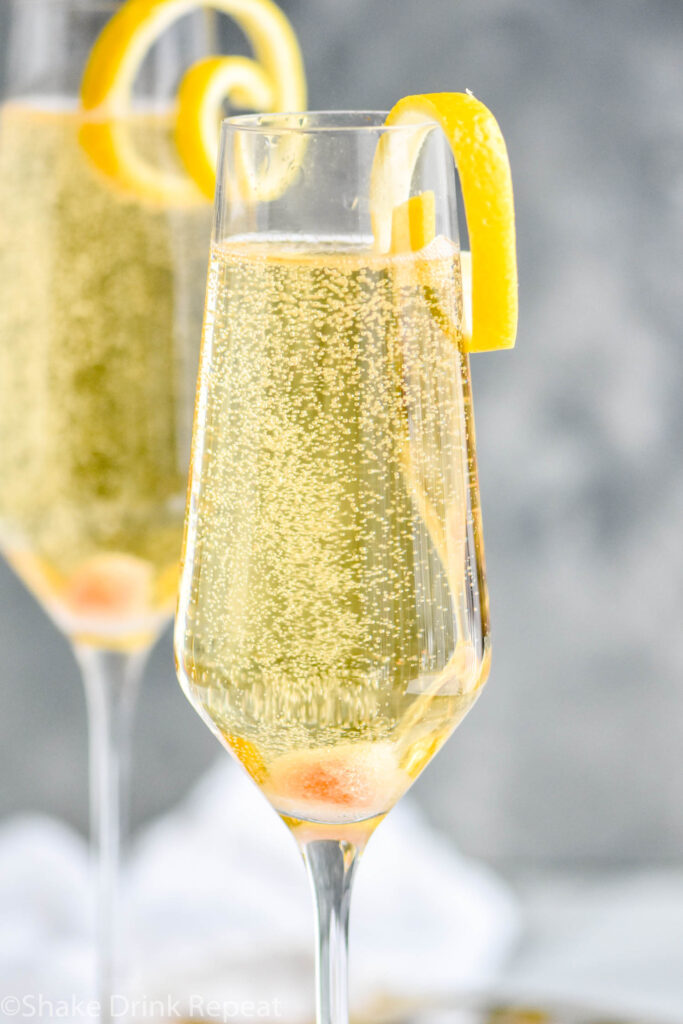 Champagne Vs. Prosecco
Champagne and Prosecco are both sparkling white wines. The difference lies in the type of grapes used to make each spirit. Prosecco can be slightly sweeter and less expensive than champagne. While this recipe calls for Champagne, Prosecco or any sparkling wine will work in this cocktail.
To keep the bubbles fresh and to have the best visual effect, keep the champagne chilled and open the bottle just prior to serving the Champagne Cocktail. To save time when entertaining, prepare the champagne flutes ahead of time with all ingredients except the champagne. Open and pour the champagne down the line of glasses then serve.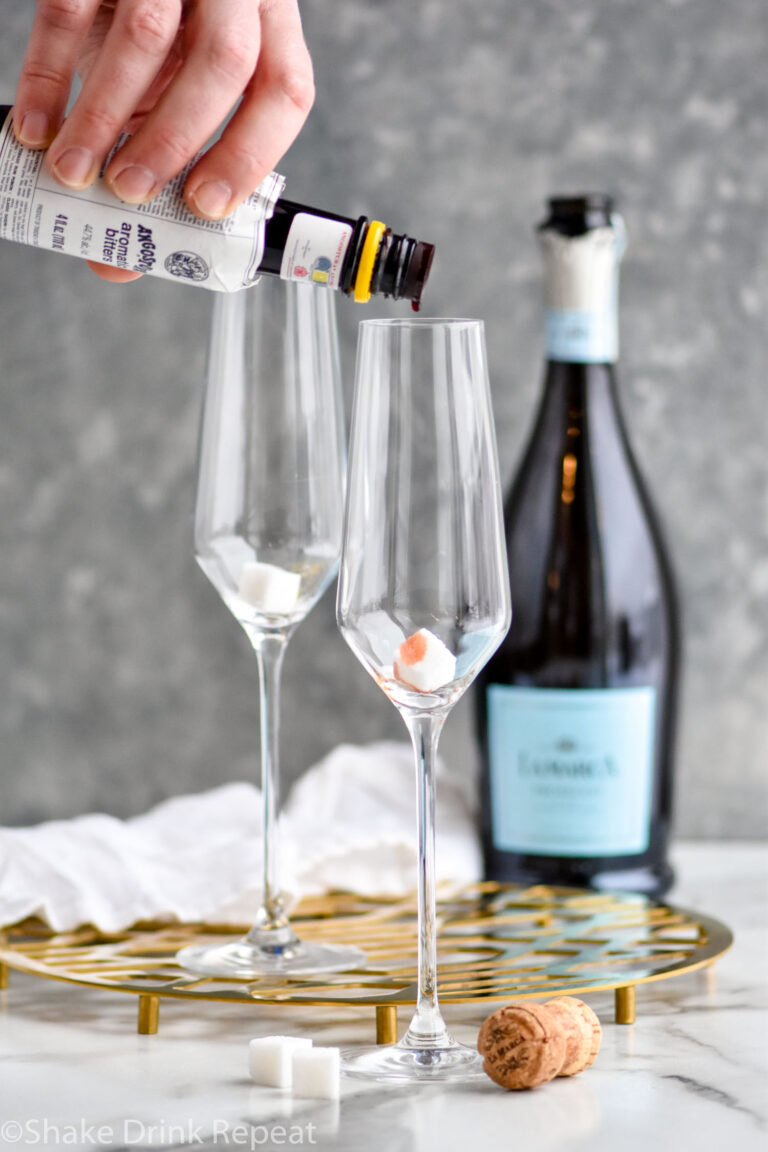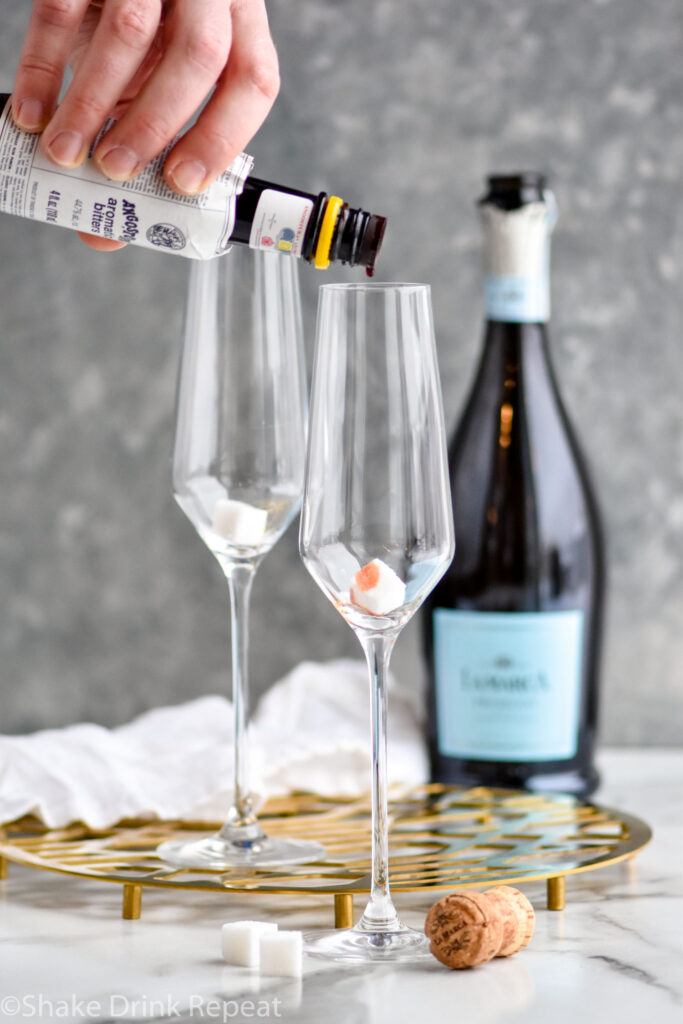 Adding Bitters to Cocktails
Bitters are spirits infused with herbs, spices, and other botanicals. Just a few shakes can completely change the taste of a cocktail, making them essentials in any bar inventory. They are used in many cocktails, including the classic Old Fashioned and Manhattan. Angostura bitters, like in this Champagne Cocktail, are the most popular type of cocktail bitters and will last in your pantry for years.
How to Serve
The best part of this cocktail, in our humble opinion, is the sugar cube at the bottom. As it dissolves it keeps the bubbles going, making this such a fun and festive cocktail. Definitely don't skip the sugar cube.
It is important to add the champagne just prior to serving so that the bubbles are fresh and at their ultimate fizz level. Although the drink can be served as is, we love the color and citrus twist (pun intended) that a lemon twist adds. To make a lemon twist, run a paring knife along the peel to create a thin ribbon of peel. Twist the think strip of peel and hold for a few seconds for it to hold its shape. Place on the rim of the glass to garnish and enjoy the fragrance with each sip.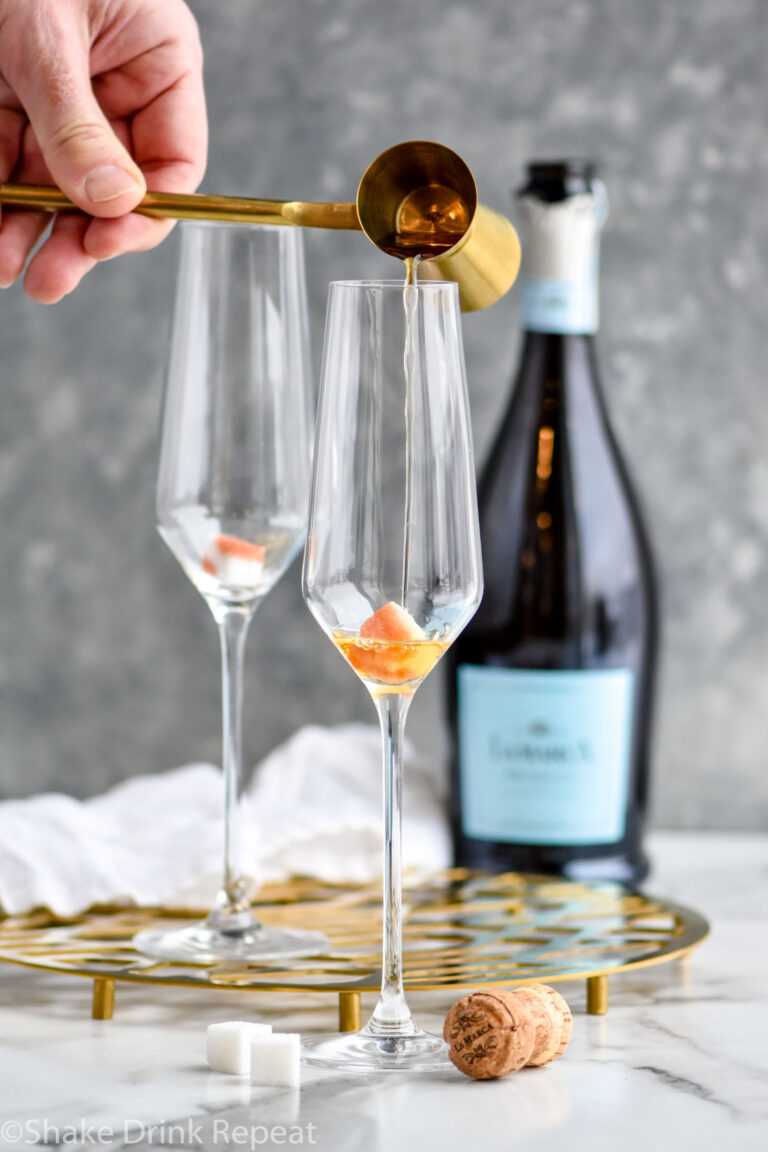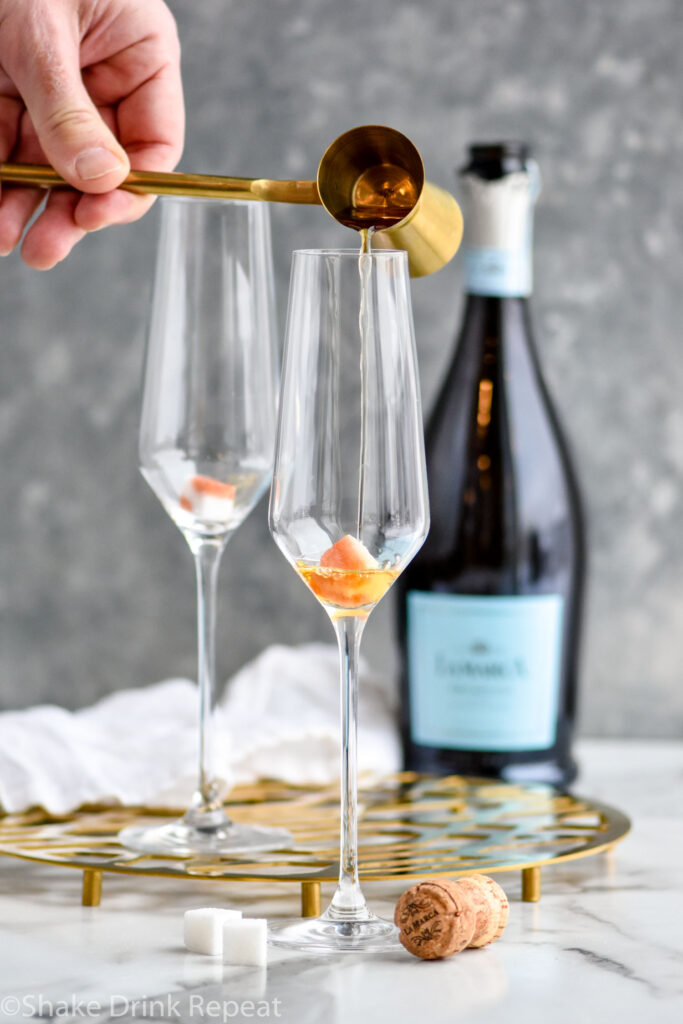 FAQ
What is champagne good to mix with?
Champagne is a very versatile spirit and can be mixed with many different alcohols and mixers. See some of our favorite Champagne cocktail variations below.
What alcohol do you mix with champagne?
Champagne is commonly mixed with Gin, Vodka, Brandy, or Bourbon.
What is Cognac?
Cognac is a type of Brandy made from distilled white wine. Every Cognac is Brandy, but not all Brandy is Cognac. Any Brandy would work for this recipe, but we prefer the flavor Cognac adds.
Champagne Cocktail Variations
Vodka Champagne Cocktail– similar to the Champagne Cocktail, but with the addition of vodka instead of Cognac.
French 75– a bright and citrously cocktail, this is made with gin, lemon juice, simple syrup, and of course, champagne.
French 95– bourbon is the star of this champagne cocktail. Complimented by lemon juice, simple syrup and your favorite bubbly.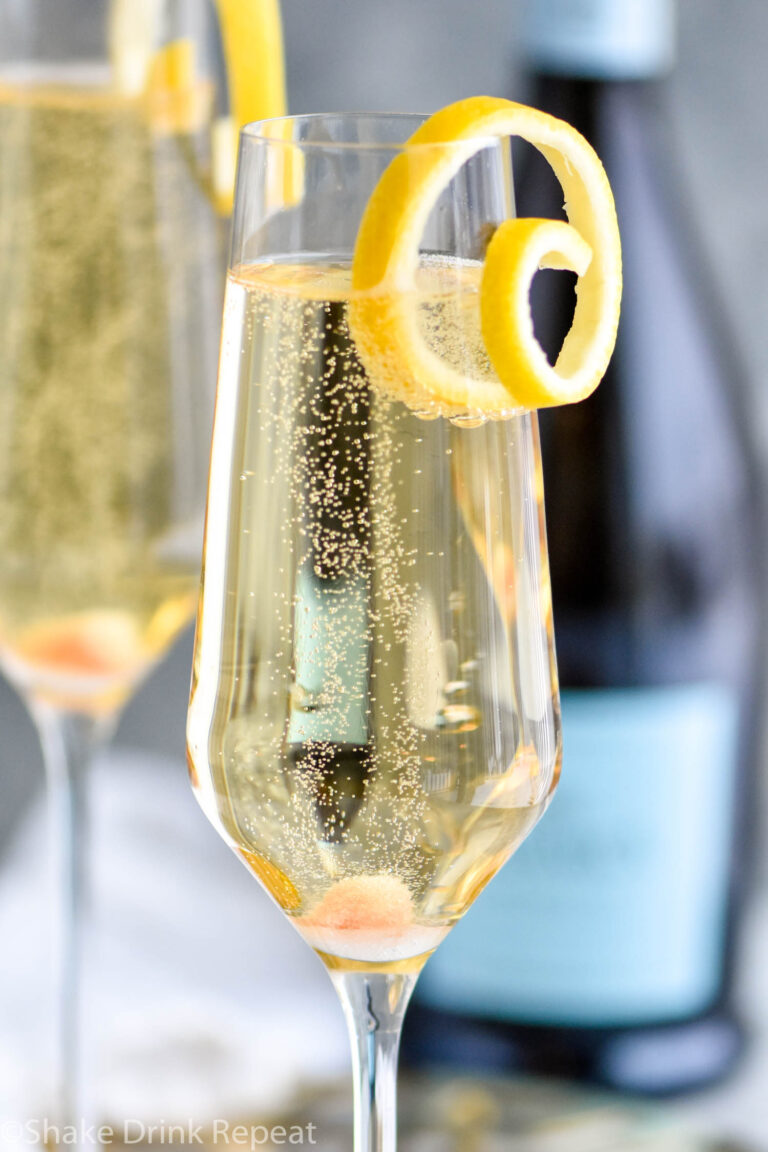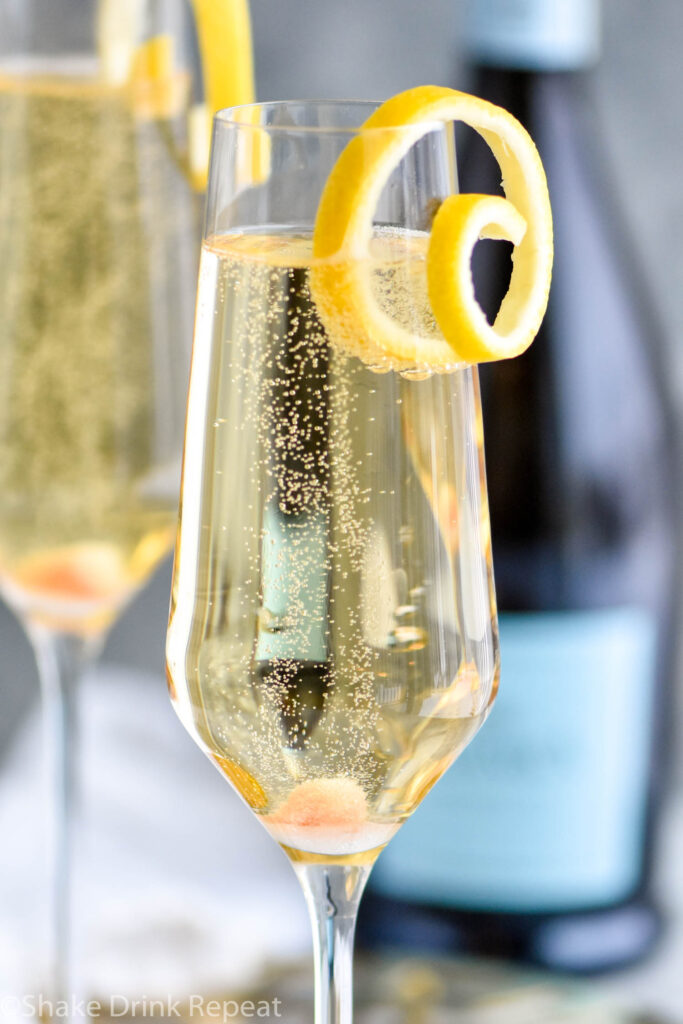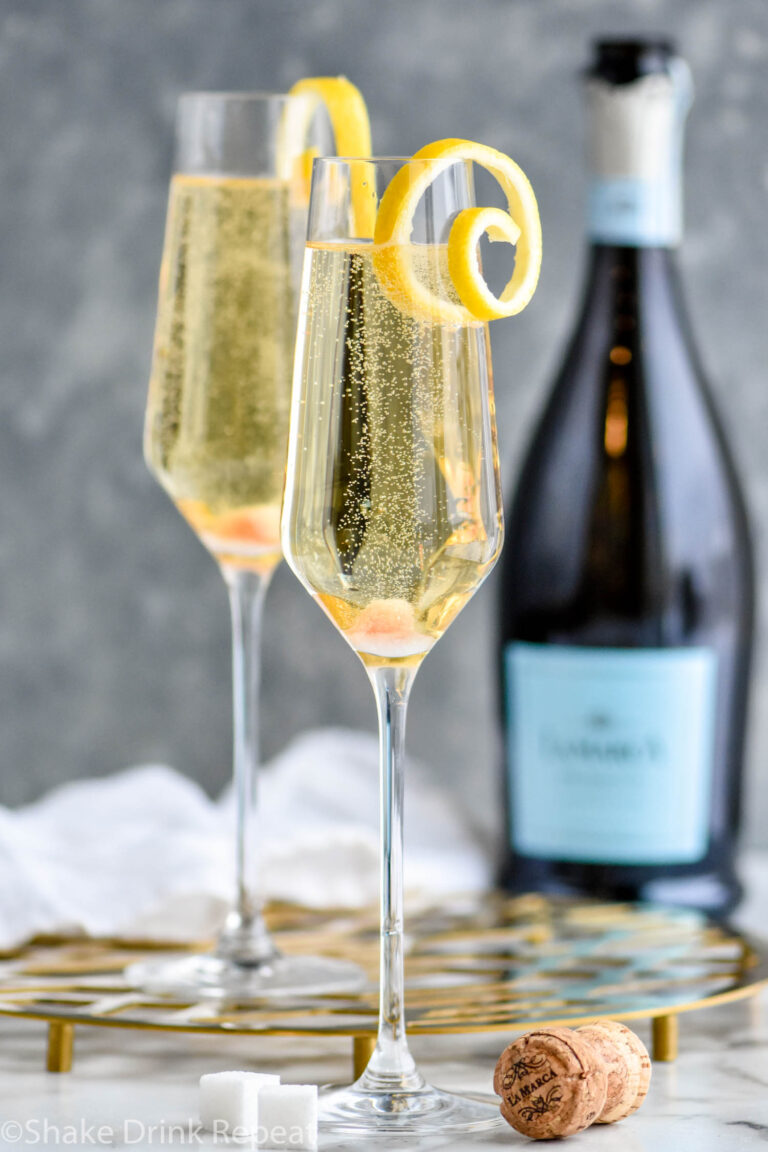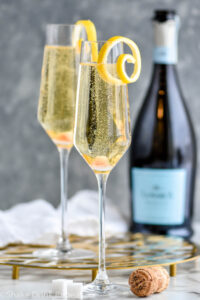 Champagne Cocktail
The Champagne Cocktail is a bubbly and refreshing drink that is sophisticated and delightful to drink. Perfect for any celebration, this drink truly sparkles.
Ingredients
1

Sugar Cube

1/3

ounce

Cognac

3

dashes

Angostura bitters

Chilled Champagne to top

about 3 ounces
Instructions
Put the sugar cube in the bottom of the glass.

Pour in the bitters and cognac.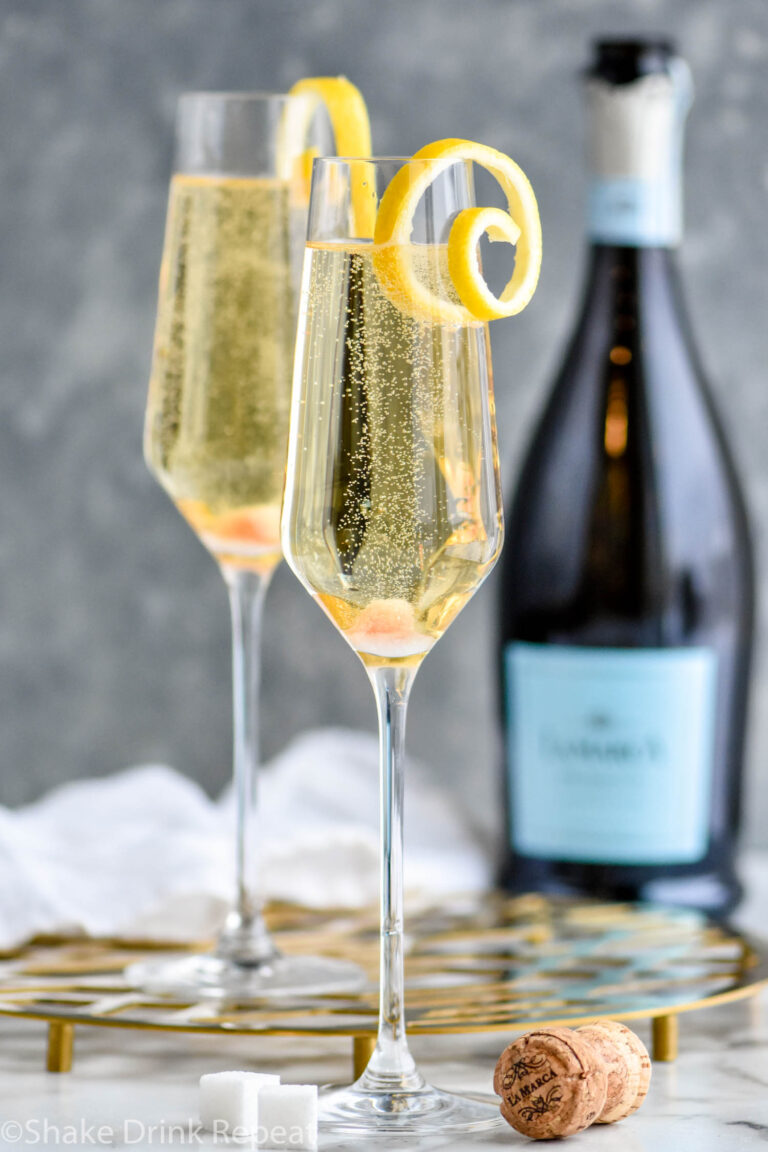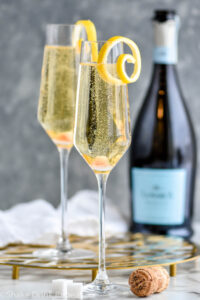 Did You Make This
Champagne Cocktail