Gin Fizz is a simple cocktail made with quality gin, lemon juice, club soda, simple syrup, and a pasteurized egg white. They all come together in a shaker filled with ice to make a frothy old time cocktail you are sure to love.
If you like gin and tonics, you will love this cocktail.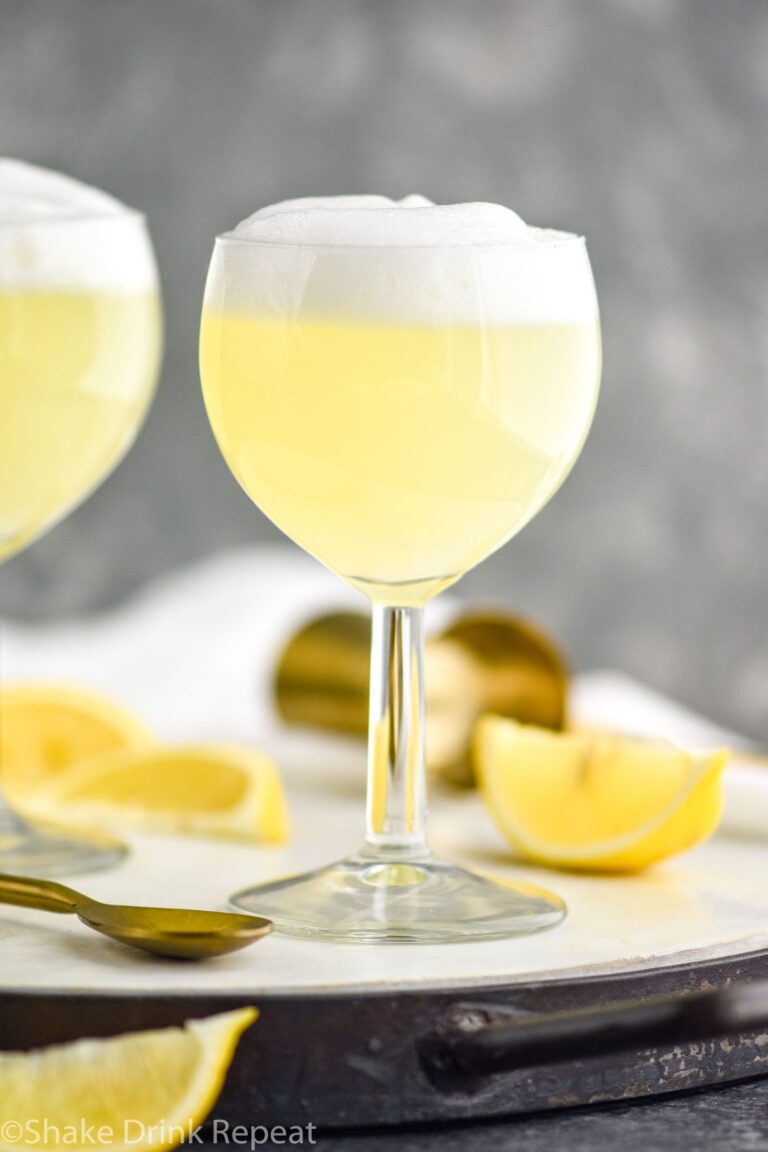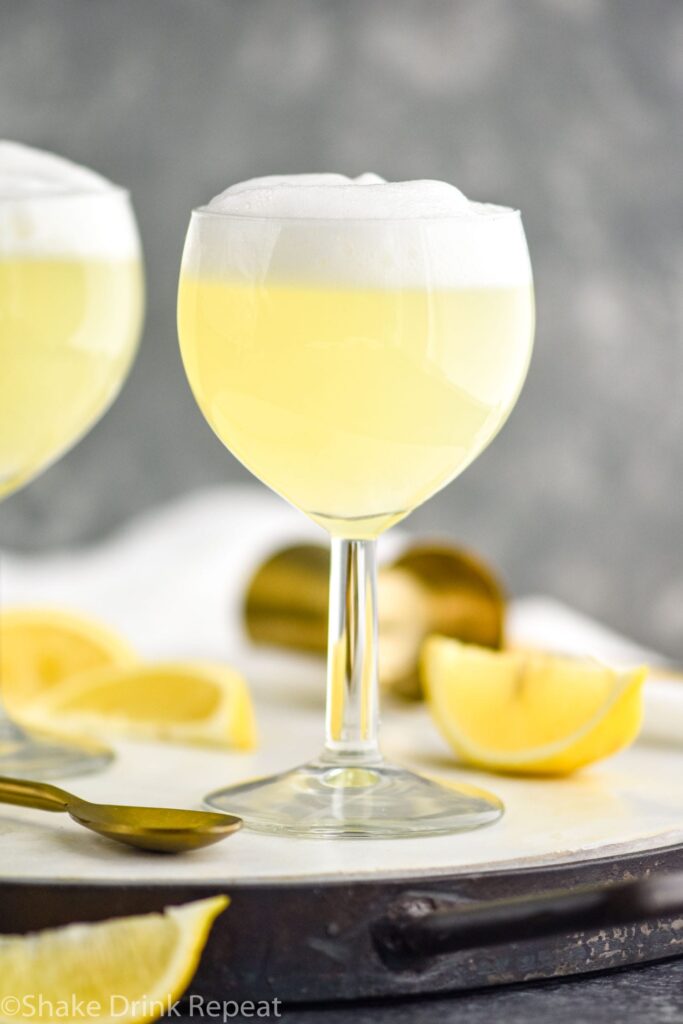 The thing we like most about the Gin Fizz cocktail – besides it's great flavor – is how much it tastes like a classic old cocktail. This drink was made popular during Prohibition and is part of the fizz family of cocktails. Fizz cocktails are twists on originals that contain carbonated water and an acid, usually lemon juice.
In this version of the the Gin Fizz recipe, we are adding an egg white because we love that frothy top. This is technically a Silver Gin Fizz. You can leave the egg white out to make the classic version.
Gin Fizz Ingredients
Quality Gin: Any good cocktail recipe starts with quality liquor. Read our recommendations for gin below and you are sure to find a great bottle, no matter what your price point is.
Club Soda: This is what brings fizz to the party. Club Soda has minerals (potassium carbonate) in it while Soda Water is just carbonated water. Either one will work well in this recipe and it is just a matter of personal preference. We are unable to taste the difference in the final cocktail.
Simple Syrup: While you can buy simple syrup, it is very easy to make at home and we have a full tutorial you will want to keep on hand.
Lemon Juice: It is true that fresh lemon juice is best for cocktails, but you can certainly get away with using the bottled kind in this recipe.
Egg White: This is what turns the recipe from a Gin Fizz to a Silver Gin Fizz. Check to make sure that your eggs are pasteurized, which will make it safe to add to this simple cocktail.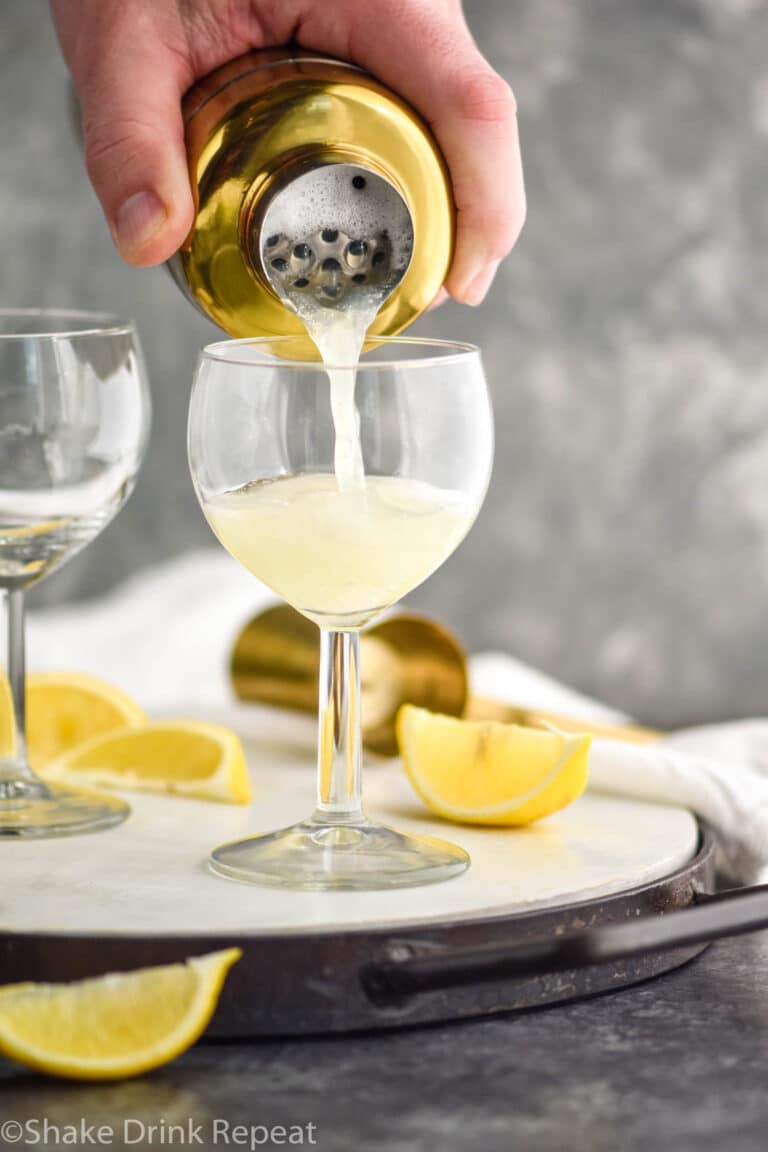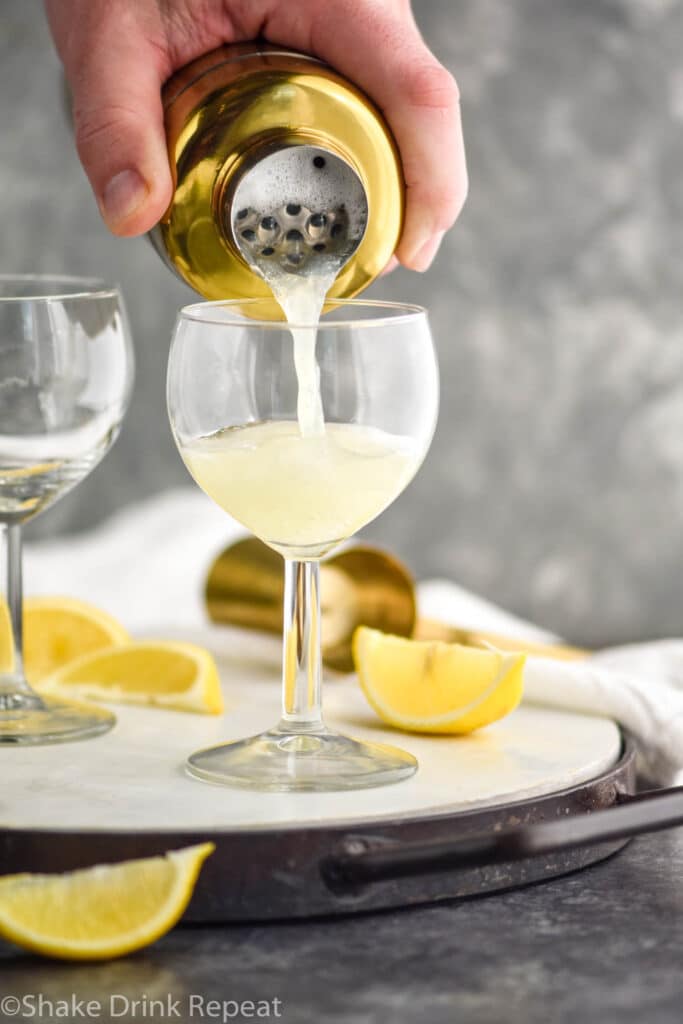 How to Make a Gin Fizz
Add club soda to a small glass.
Pour the gin, simple syrup, lemon juice, and egg white into a shaker filled with ice.
Shake the ingredients for at least a minute. This is what will make the cocktail nice and frothy at the end.
Pour over the club soda.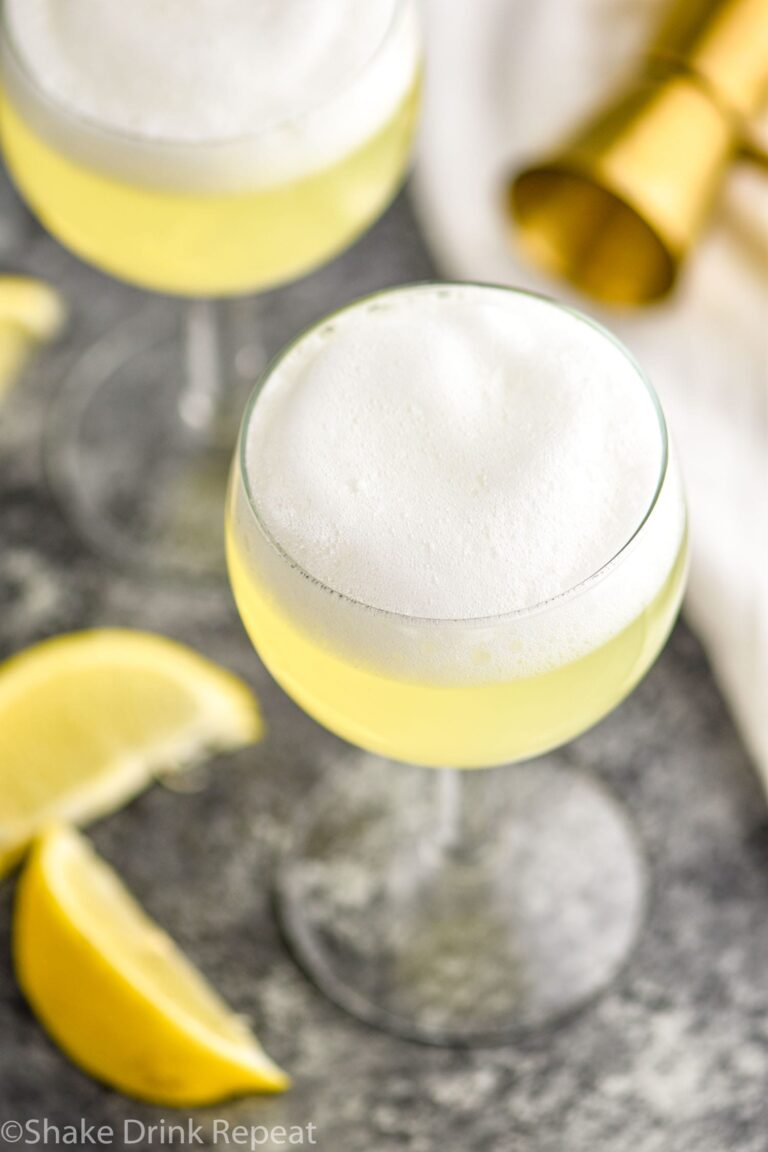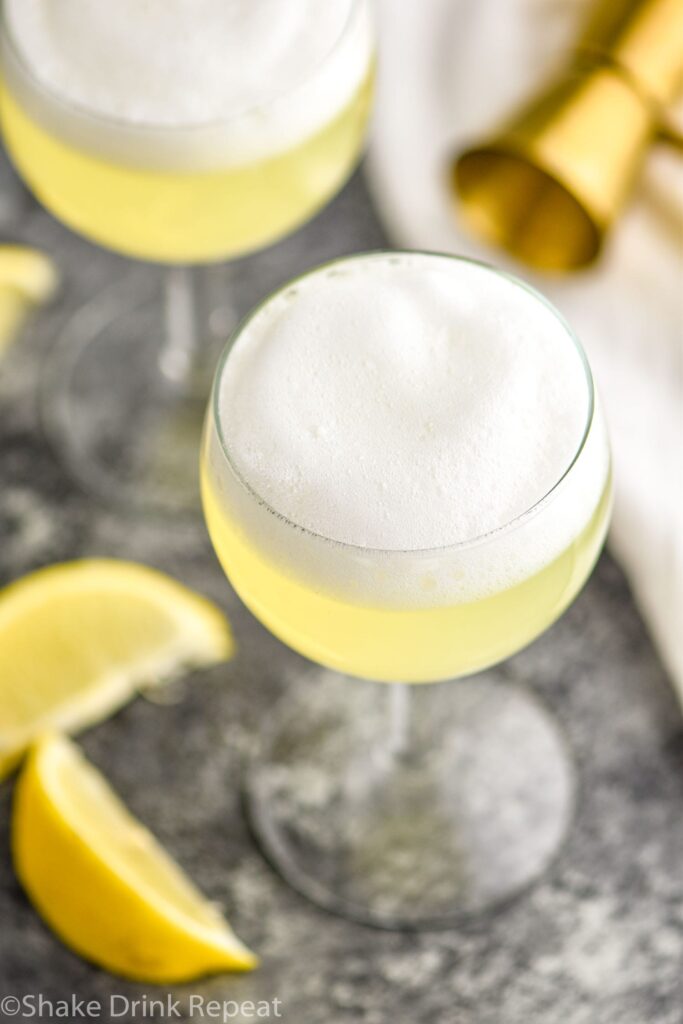 What Gin to Use
Here are three options for quality gin. These are rated in terms of cost, but each one is the best for it's price point.
Top Shelf Gin: At the high end, we recommend Sipsmith London Dry Gin.
Midlevel Gin: In the middle, our preference is Bombay Sapphier or Tanqueray.
Bottom Shelf Gin: Finally, if you are on a budget, you can't go wrong with Gordon's.
How to Serve a Silver Gin Fizz
If you are making this without the egg white, we recommend serving it in a high ball glass. Serve the Silver Gin Fizz straight up in a coup glass.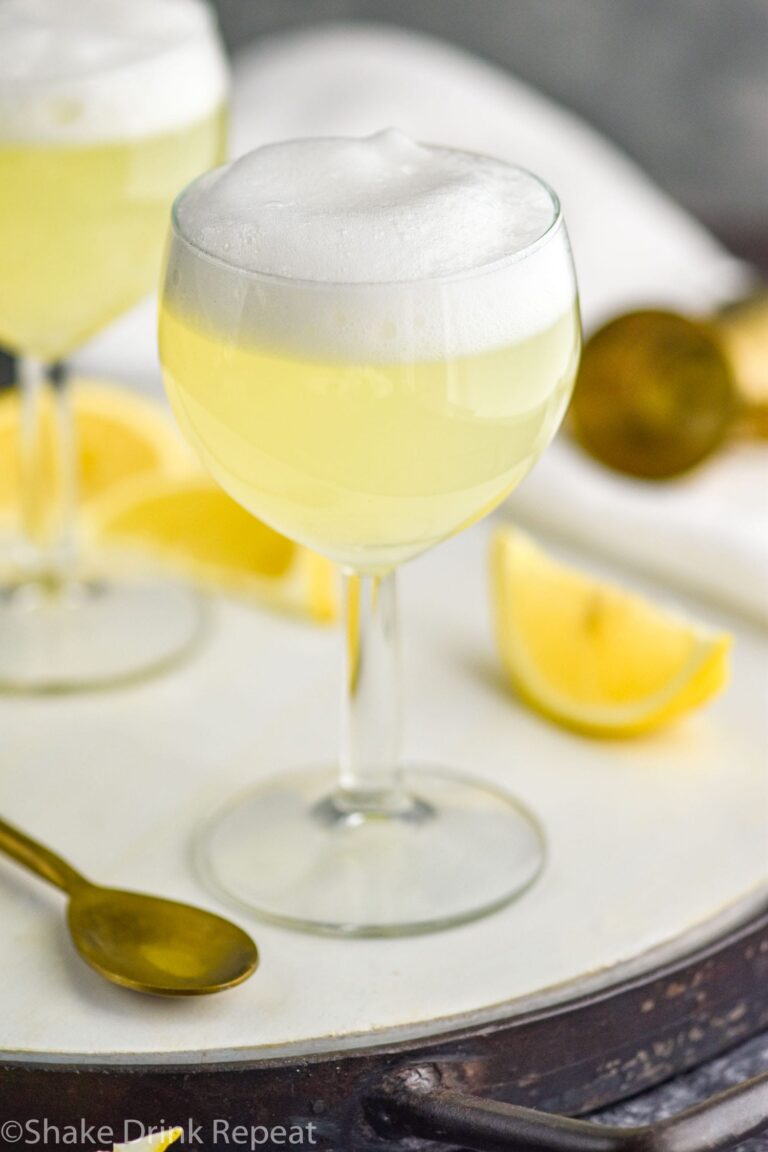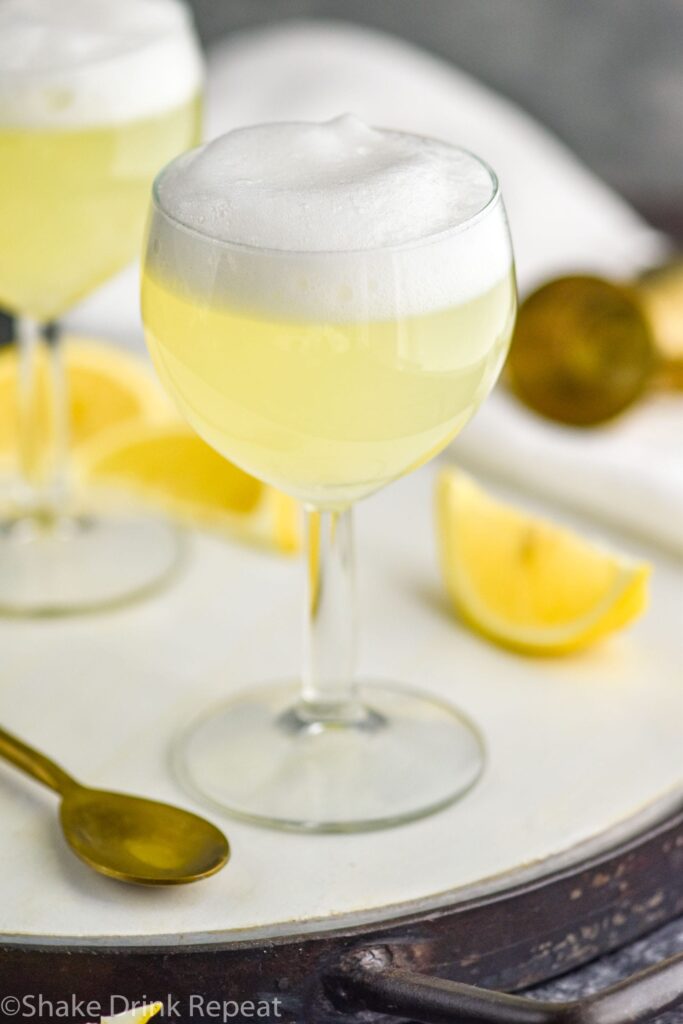 Other Great Gin Cocktails
If you make this Gin Fizz recipe leave us a comment and let us know what you think.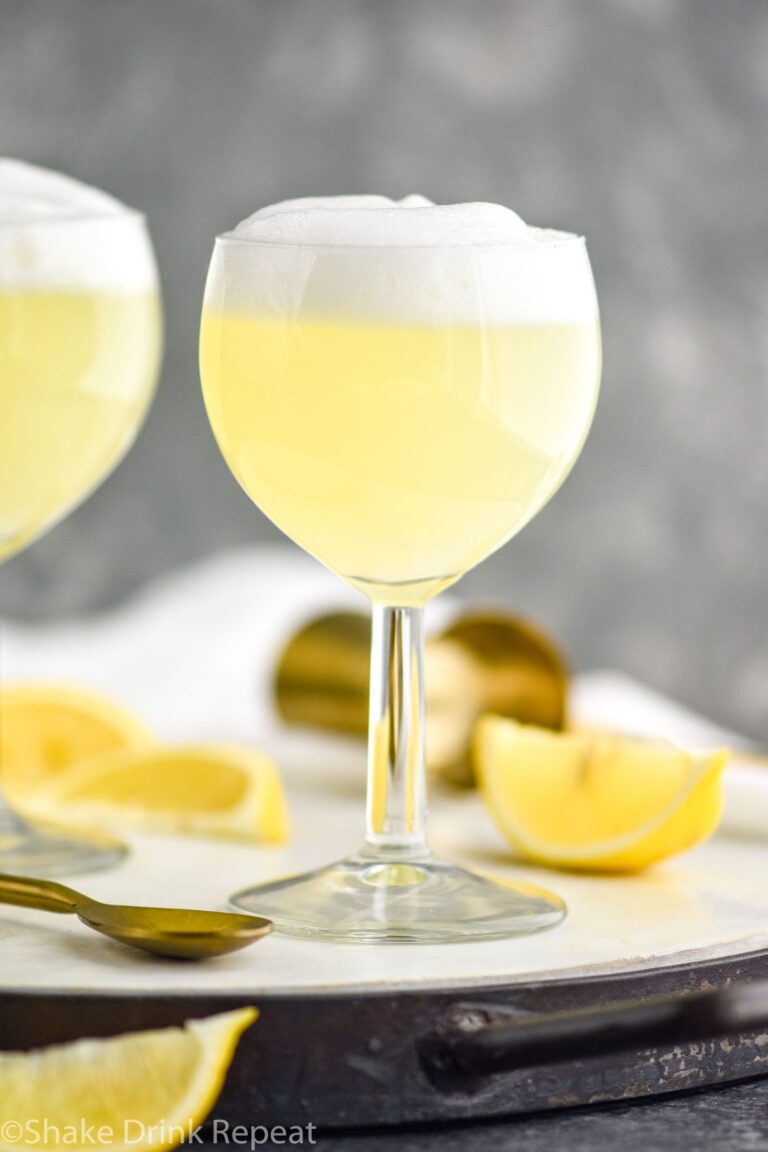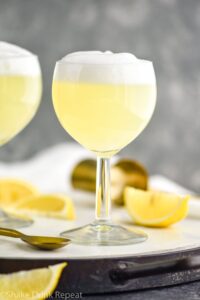 Gin Fizz
This Gin Fizz recipe is a classic for a reason! With just a few simple ingredients you can have this amazing and delicious cocktail! A show stopper for parties for sure!
Ingredients
1

ounce

club soda

2

ounces

good quality gin

1

ounce

lemon juice

1

ounce

simple syrup

1

egg white

(use a pasteurized egg)
Instructions
Add the club soda to a glass.

Shake the remaining ingredients in an ice free shaker for at least one minute. (The goal is to get the egg nice and foamy)

Add ice and shake for another minute. Strain into the club soda filled glass.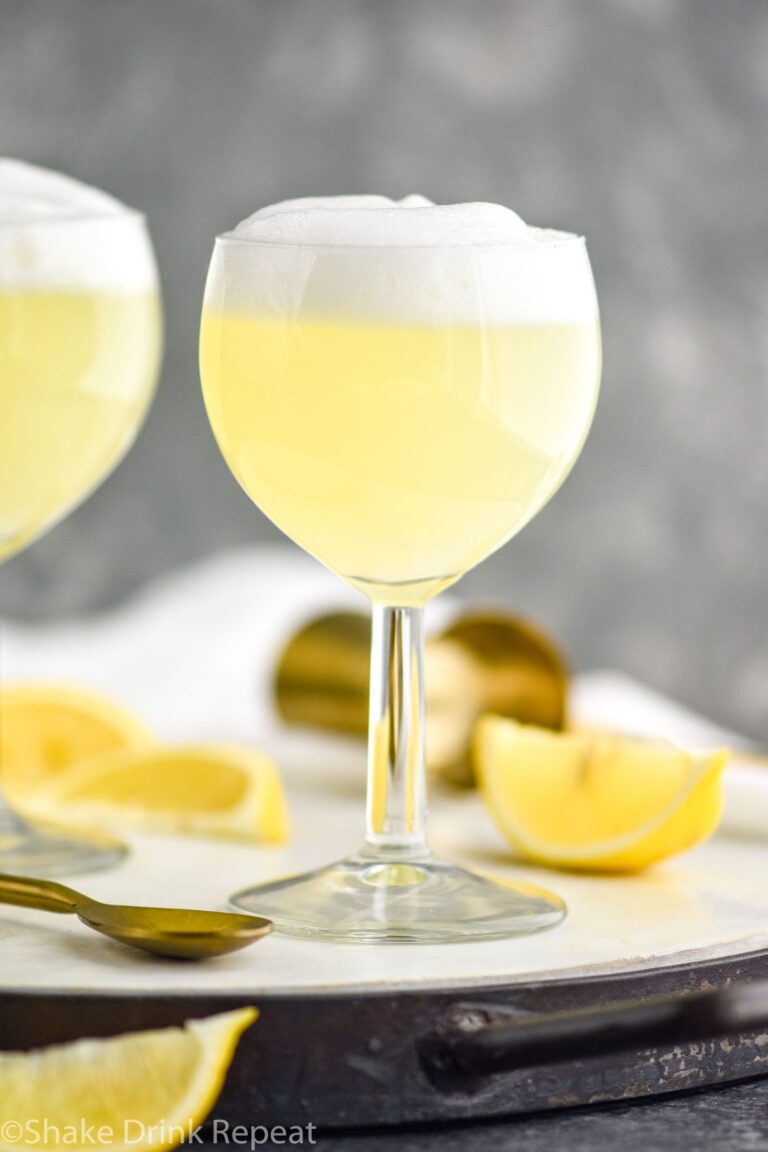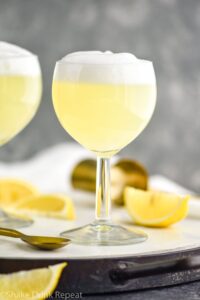 Did You Make This
Gin Fizz