Meet your new favorite martini, The Pink Lady! She is an old time cocktail and is like a girly version of a Gin Fizz. It is delicious and simple, and perfect for ladies night in.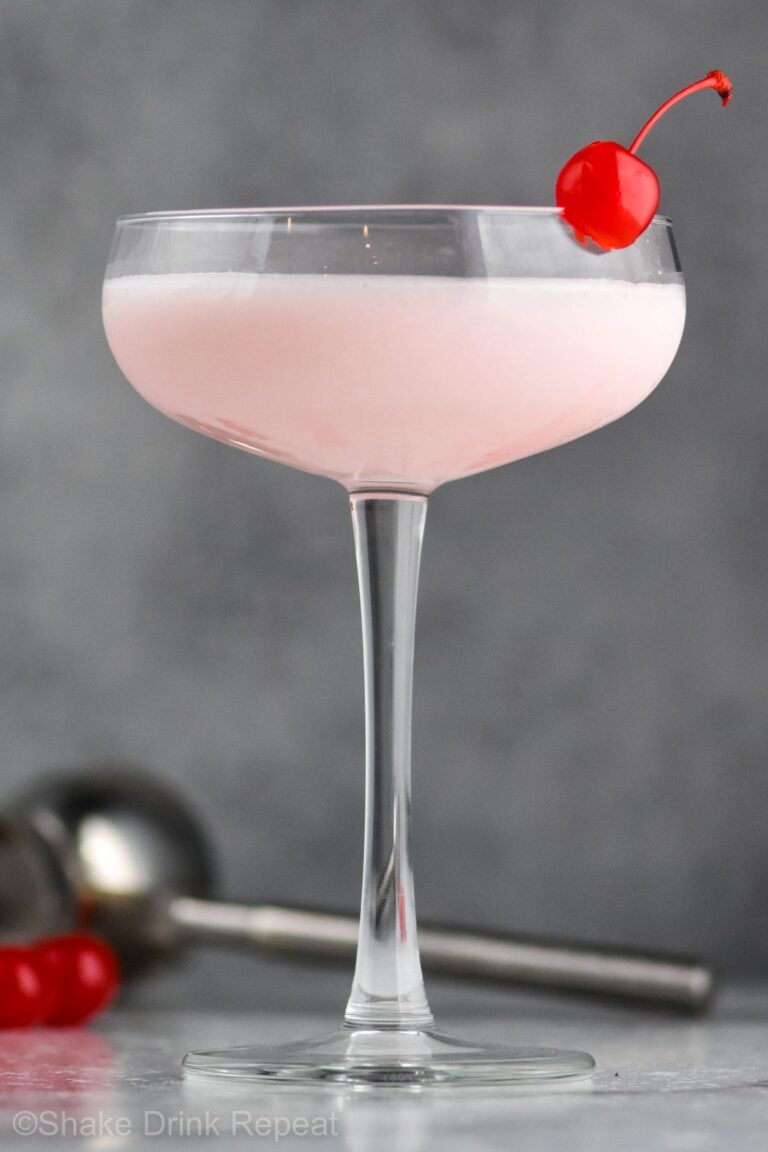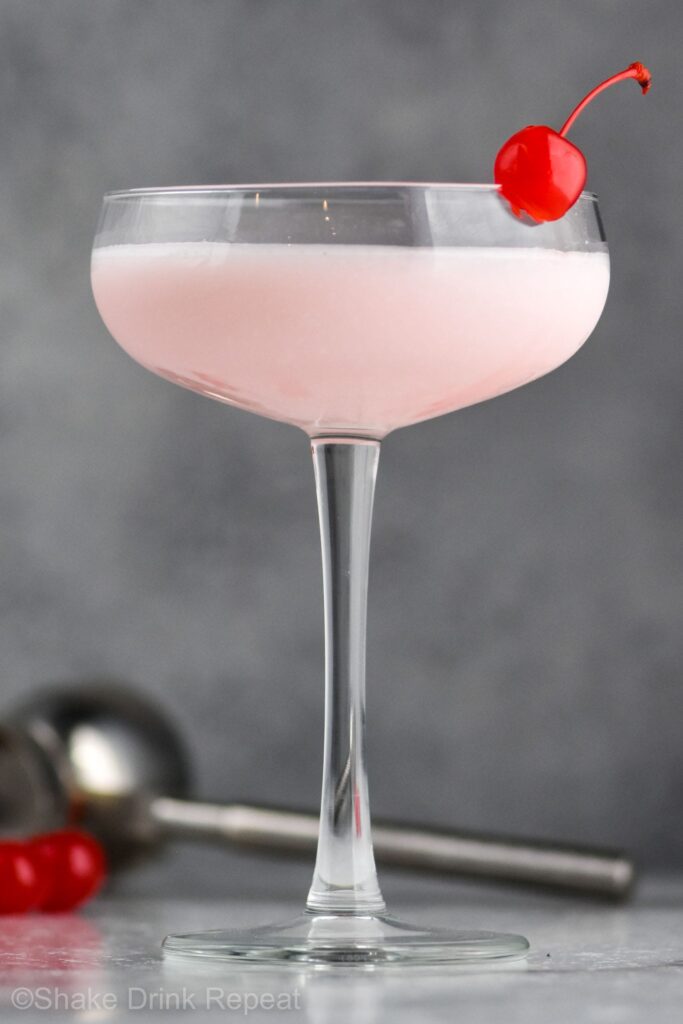 What is in a Pink Lady drink?
This drink is traditionally made with gin, pasteurized egg white, grenadine and lemon juice. It originated in the early 20th century and was also known as a Pink Shimmy. It may have become popular because of the bad quality gin during prohibition as to cover the poor taste.
The result was a delicious drink, and the good news is now that we have good gin, it's even better.
How to Make the Pink Lady Sweeter
This recipe typically does not call for any sweetness. We have added a little bit of simple syrup to cut the bitterness of the lemon juice.
You might want to consider making it without simple syrup and deciding if you think it needs some added sweetness.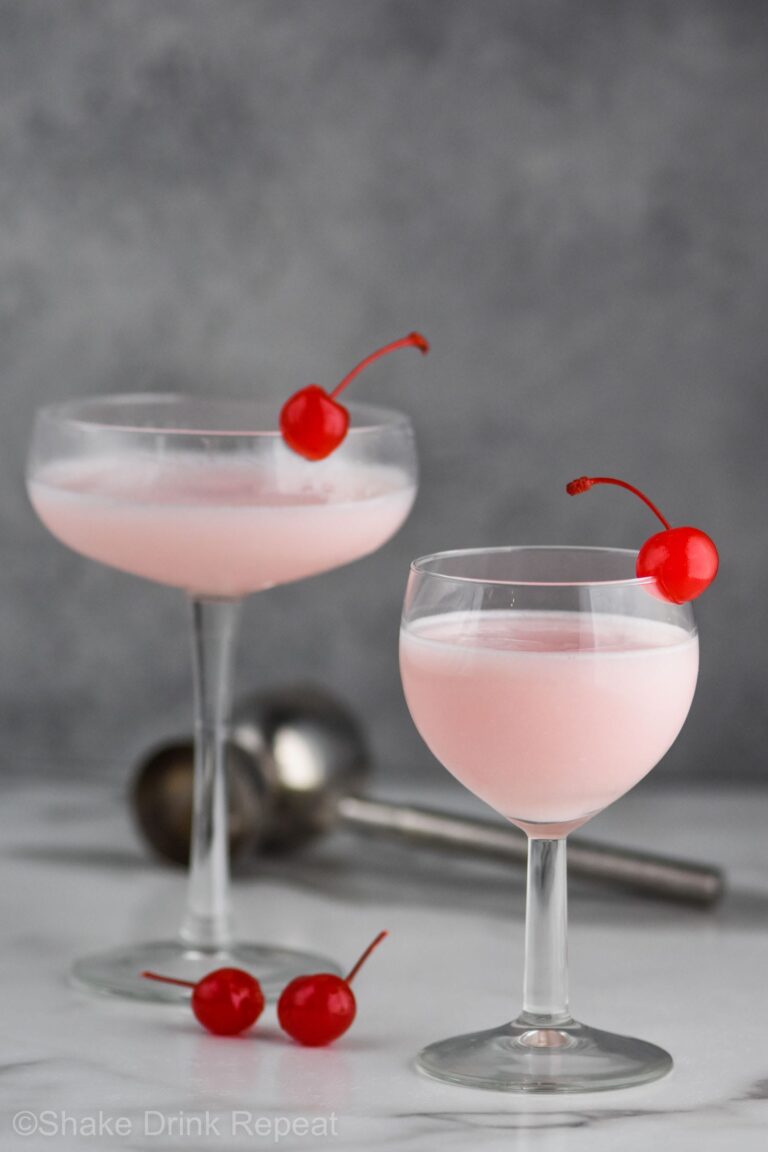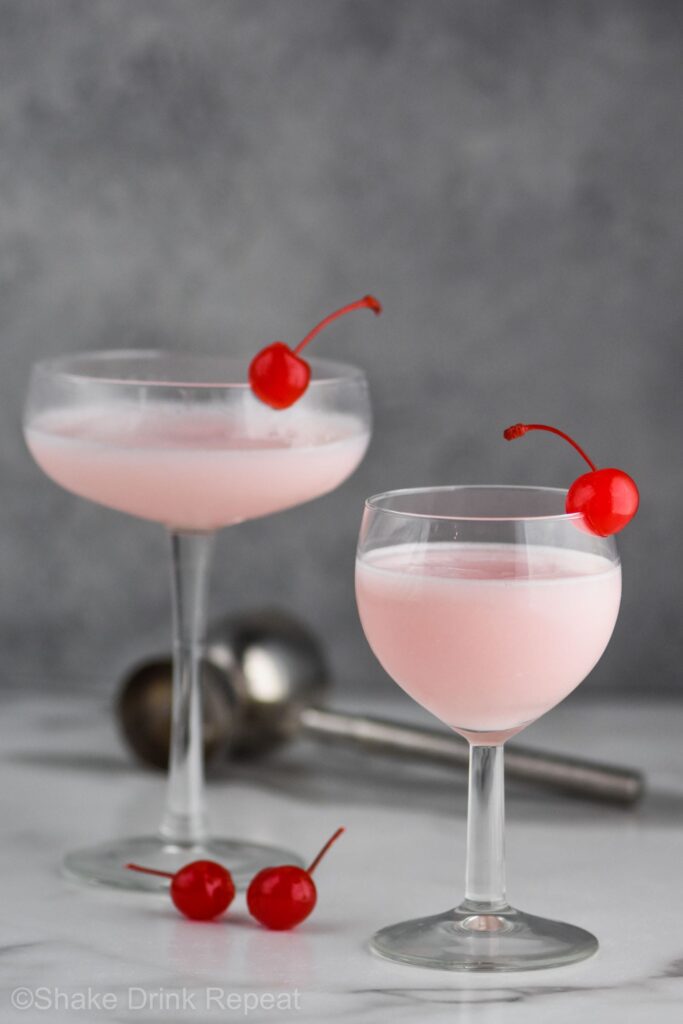 How to Make a Pink Lady Drink
This cocktail only has 4 ingrediants:
Good Quality Gin
Pasteurized Egg White: see note below
Grenadine
Lemon Juice
Shake Vigorously
Because we are adding a pasteurized egg, you really need to shake this drink. If you don't shake it enough you risk ending up with clumps of egg white in your drink. No one wants that.
When we give this a vigorous shake in the cocktail shaker, you will end up with a beautiful frothy drink.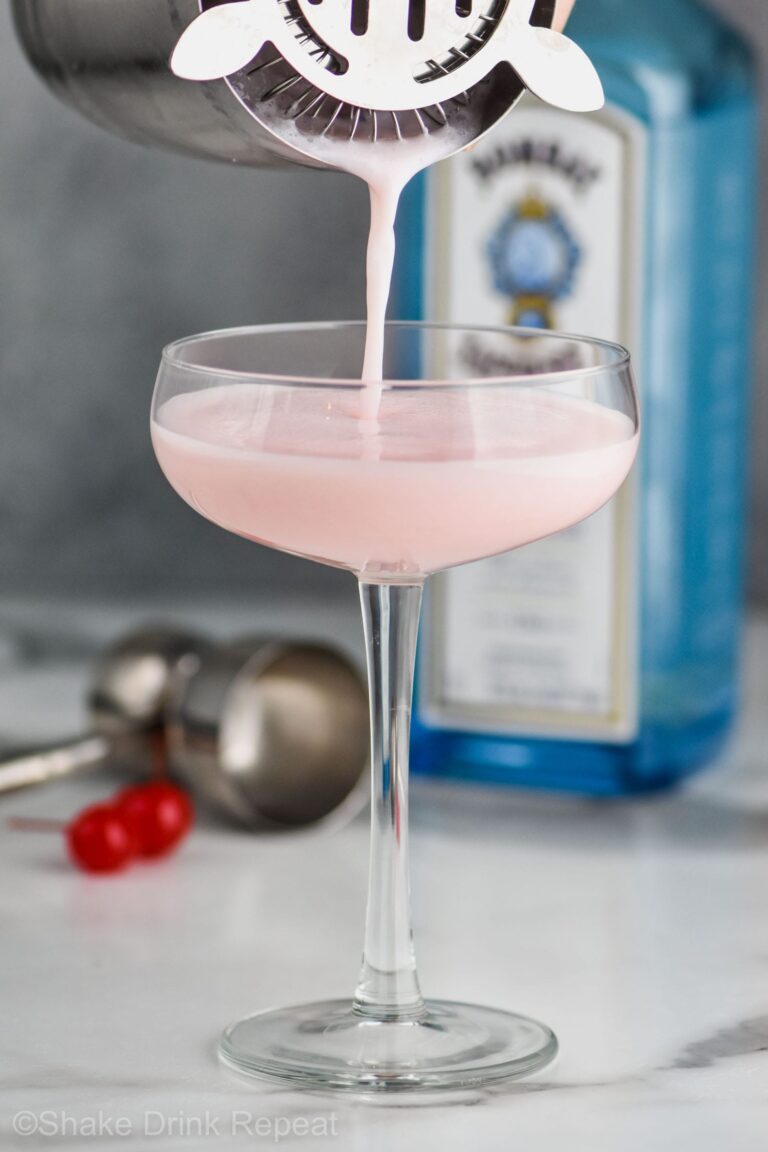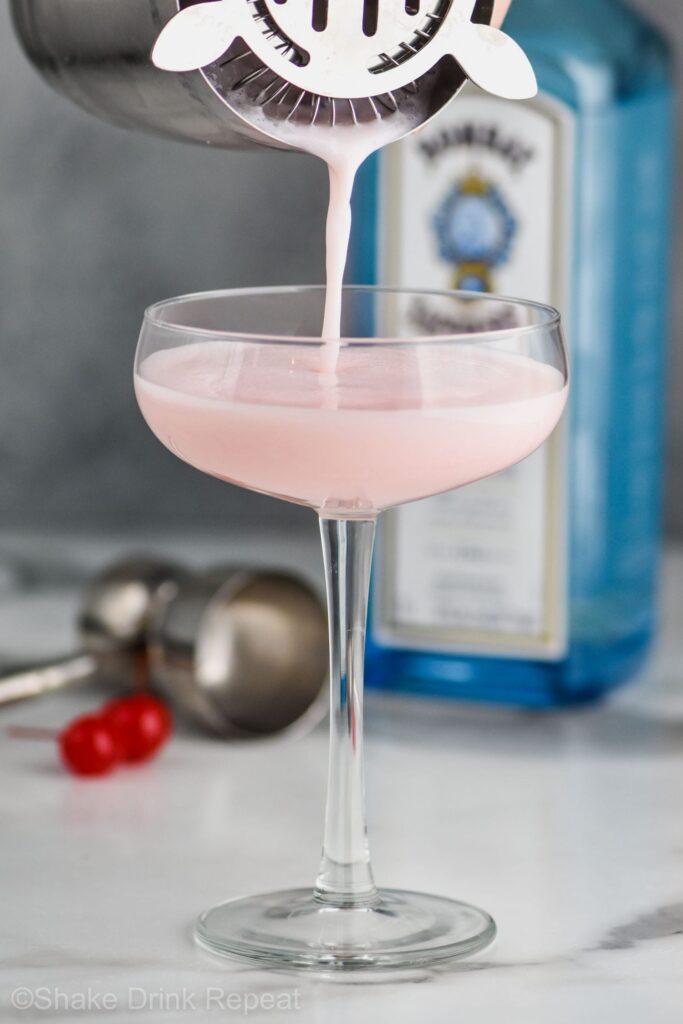 Choosing a Quality Gin
When choosing a bottle of gin, there is a wide price range. We have broken down for you the best bottle of gin at each price point.
Top Shelf Gin: At the highest price point, our pick is Sipsmith London Dry Gin.
Mid Level Gin: A good middle of the road gin is Bombay Sapphire or Tanqueray.
Best Low Level Gin: If your budget is tight, you'll enjoy Gordon's gin the most.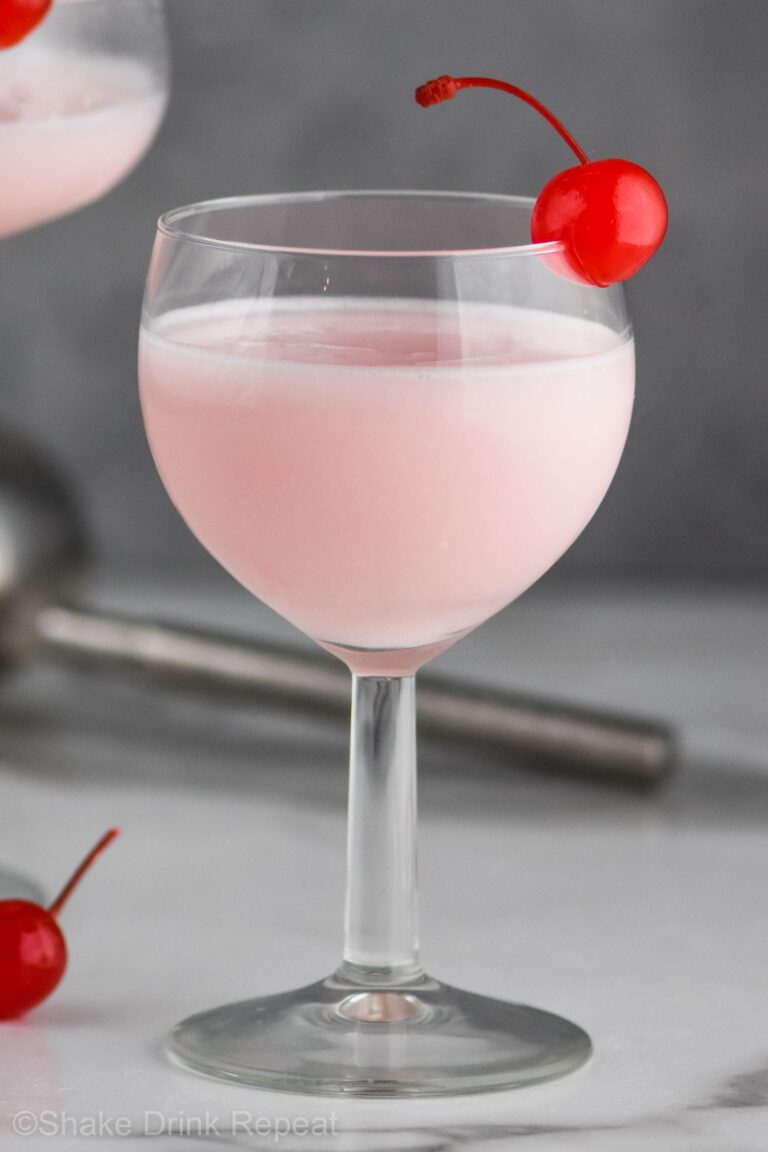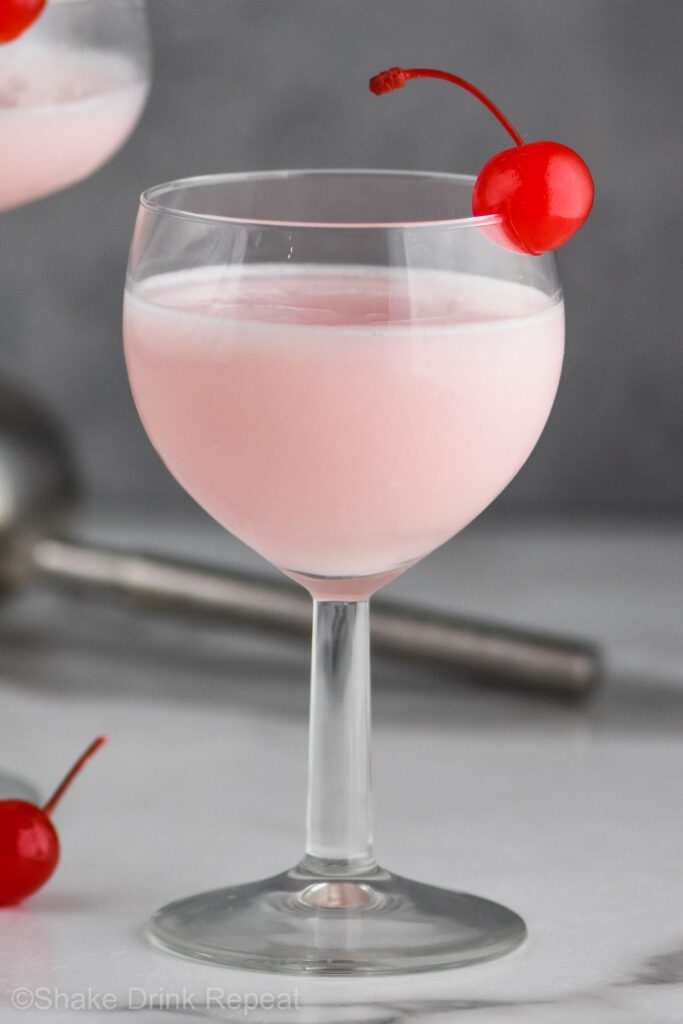 Variations on the Pink Lady
Apple Brandy
While this drink is perfectly delicious as written, if you have some apple brandy in your liquor cabinet, add 1/2 an ounce for a fun extra punch of flavor.
Other Fun Cocktails To Try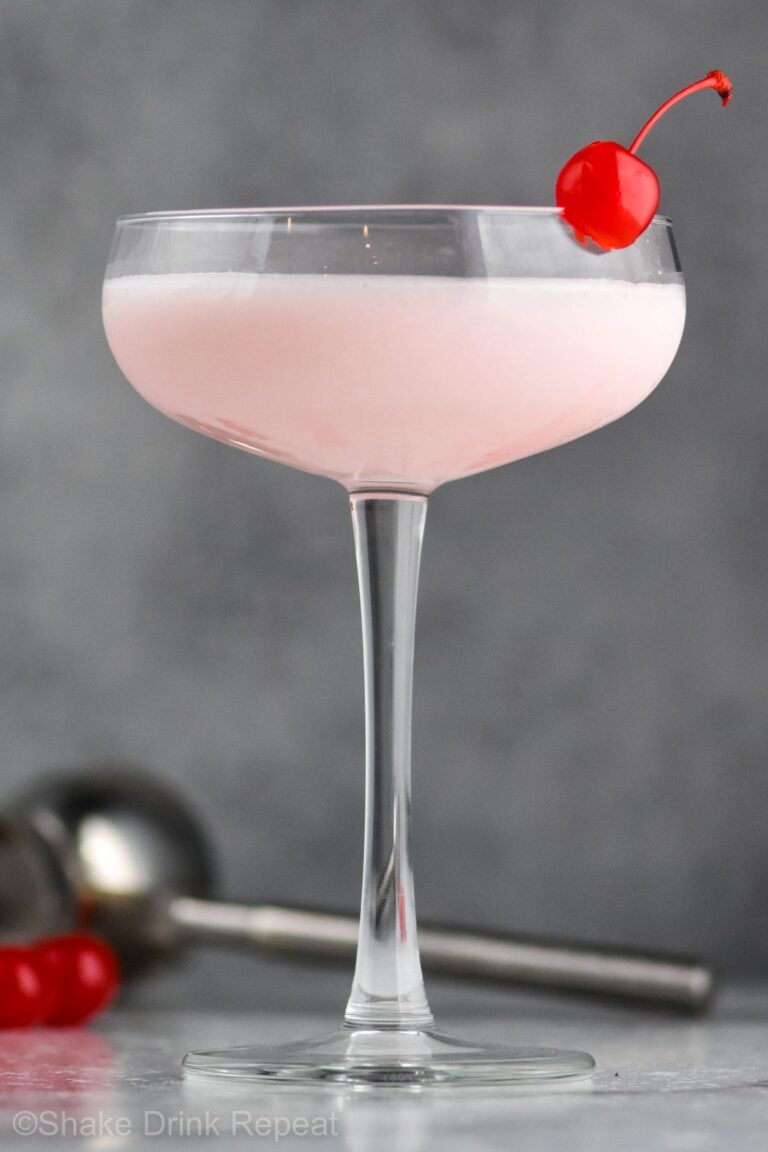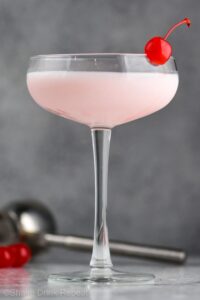 Pink Lady
This old time cocktail is like the girly version of a Gin Fizz. It is delicious and simple, and perfect for ladies night in.
Instructions
Add all of the ingredients to a cocktail shaker filled with ice.

Shake the cocktail shaker vigorously.

Using a cocktail strainer, strain into a coup glass or a martini glass.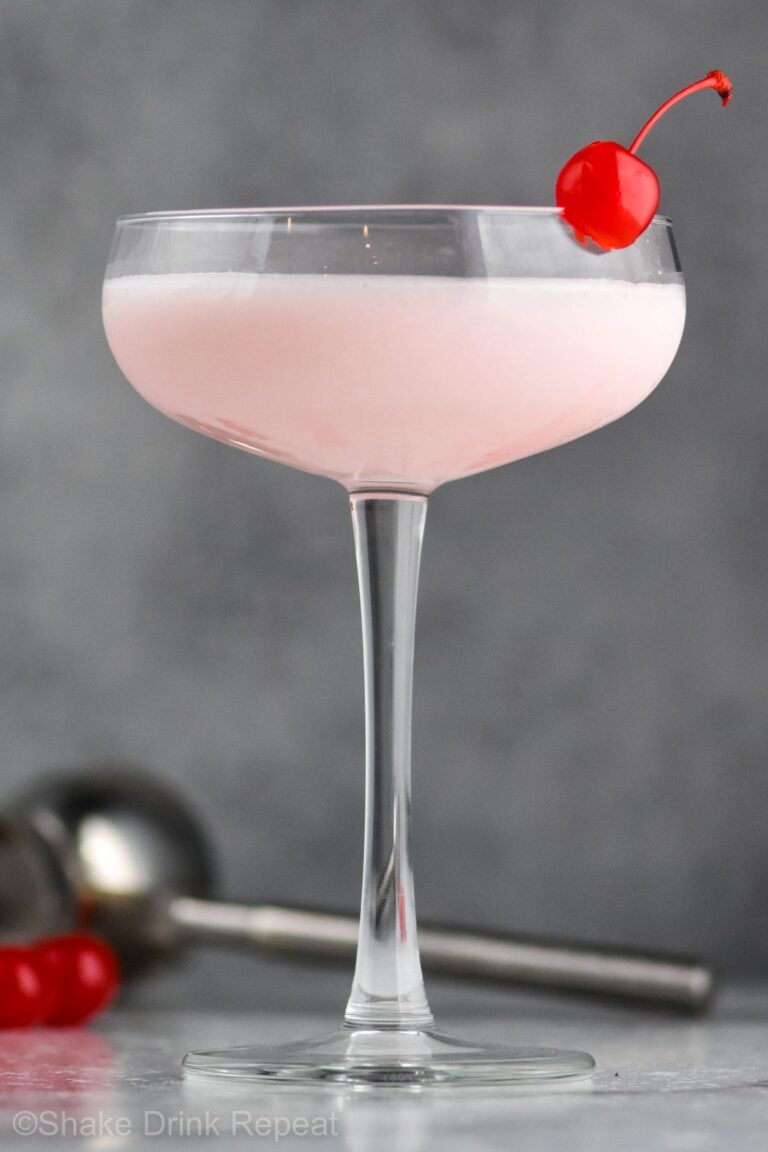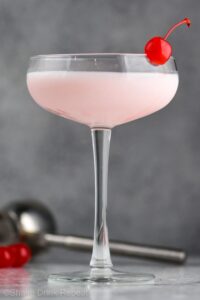 Did You Make This
Pink Lady