As much as I adore getting coffee at a local coffee shop, there's something so satisfying about brewing my own at home. One of the best things about making my own coffee is saving a little extra to make my decadent Adult Iced Coffee later in the afternoon. With just the right amount of flavored vodka, it's the perfect indulgent treat for a relaxing weekend. Or, you know, a Wednesday.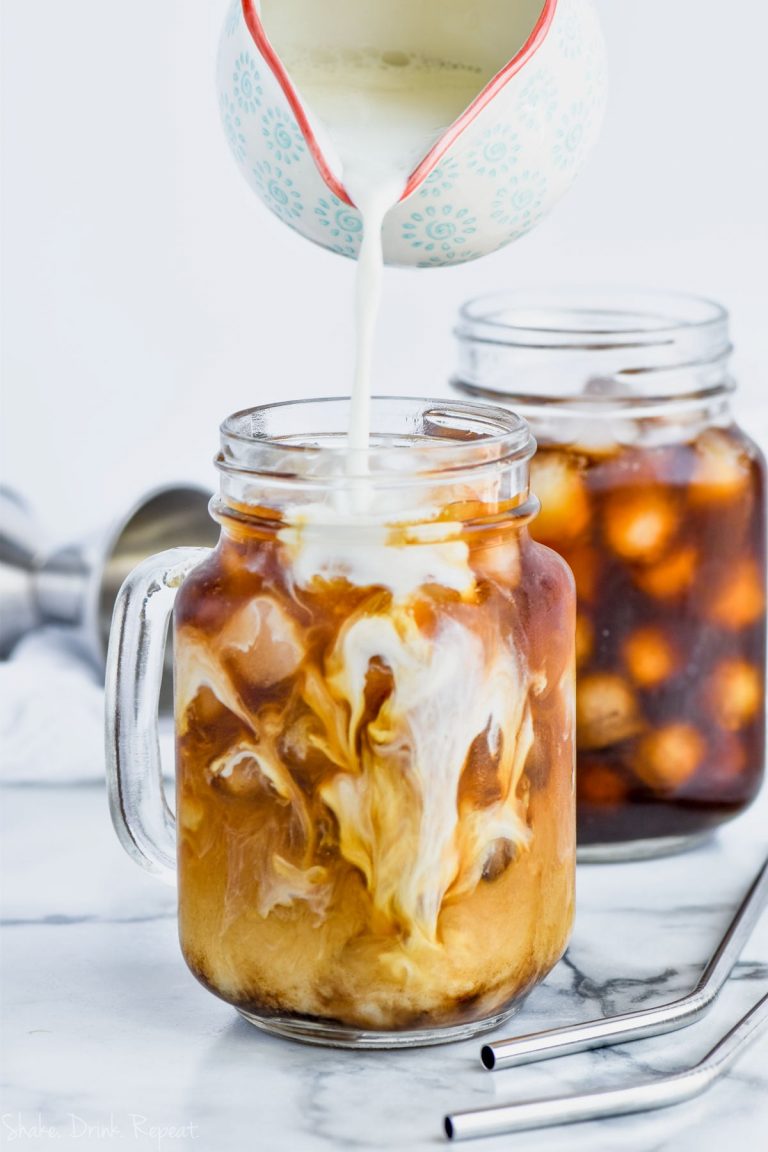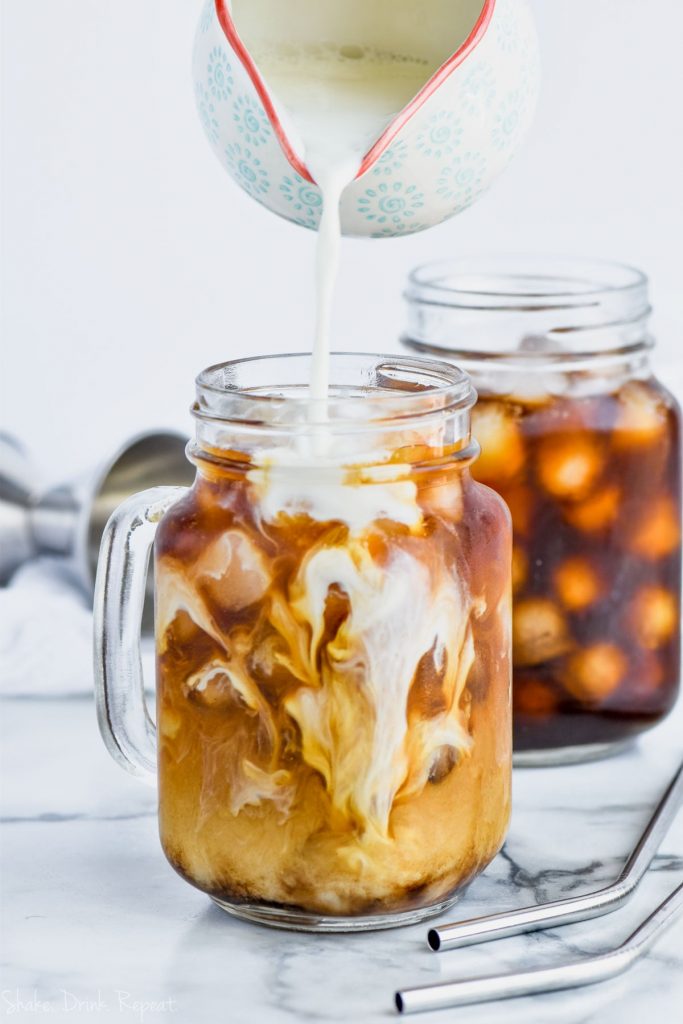 If you're thinking, yes I have iced coffee at Starbucks all the time, think again my friends! This isn't your typical coffee shop faire. This easy iced coffee recipe is rich, boozy and so simple to make, you'll want to have some cold coffee on hand all the time. Use it for Thai Iced Coffee or Iced Coffee Soda too!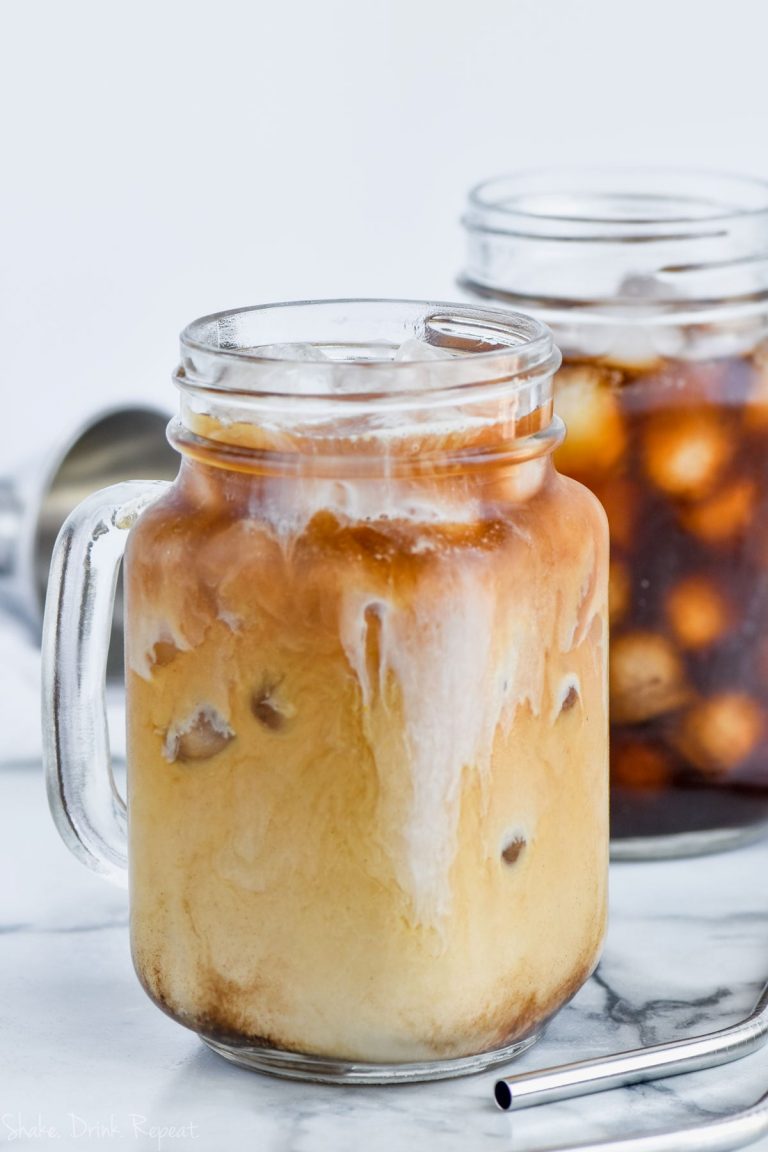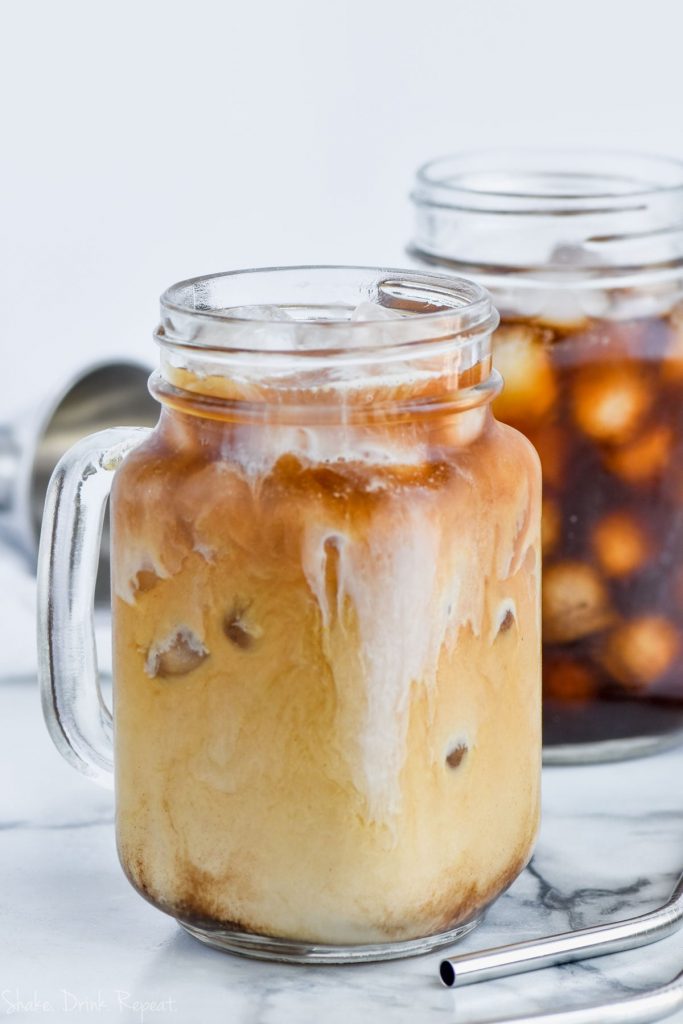 HOW TO MAKE ICED COFFEE:
Making your own iced coffee is super simple! I use a Ninja that has a special setting for strongly brewed coffee over ice. But you can just brew your coffee as normal and let it cool completely. Or check your grocery store for some great tasting cold brewed options.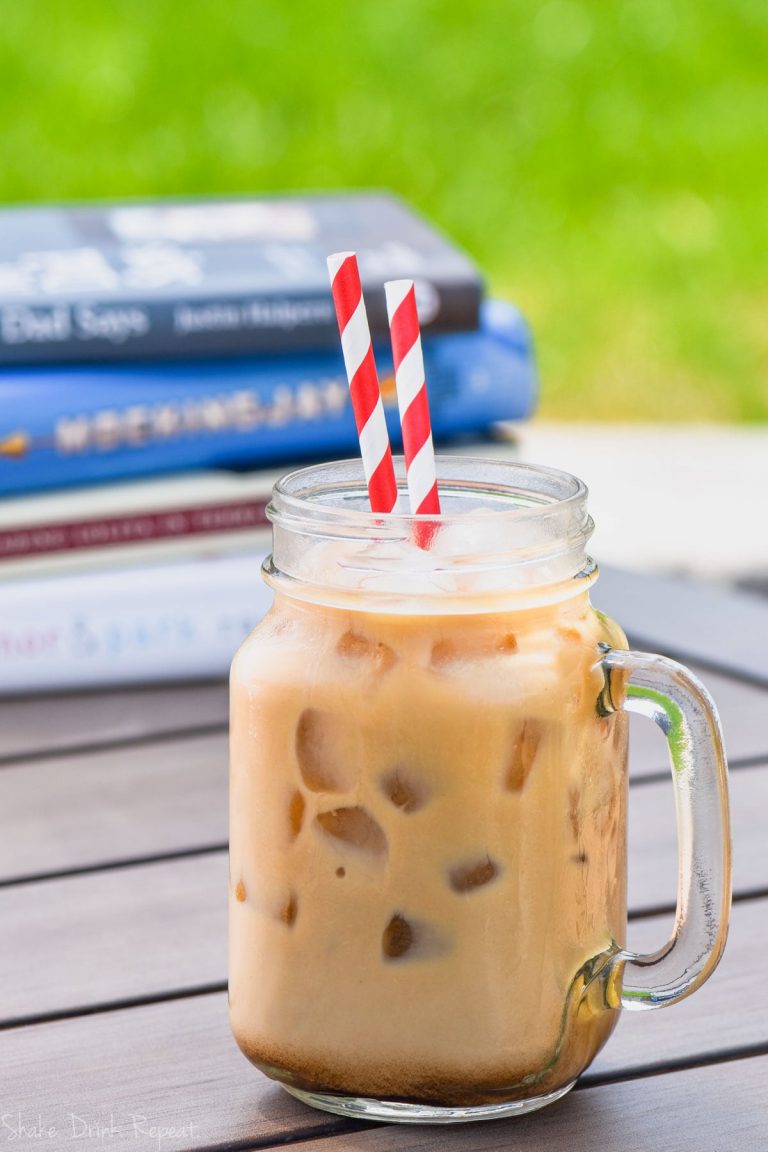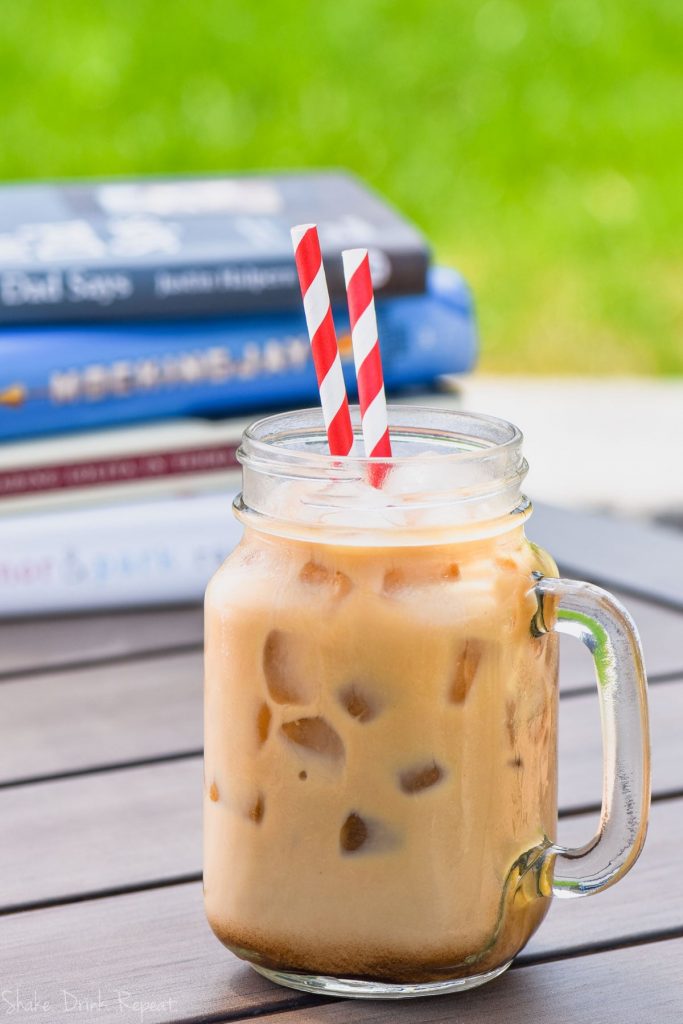 WHAT DO I NEED TO MAKE ADULT ICED COFFEE?
This tempting treat comes together in just FOUR ingredients! Here we go:
First, you need a big batch of your iced coffee. (For one serving, use about three quarters of a cup.)
Next, a couple ounces of flavored vodka. (I used an amaretto for this recipe, but cake flavored or caramel flavored vodka would be scrumptious as well.)
Then, two cups of ice.
Finally, sweetened coffee creamer to taste. If it's not sweet enough you could add a bit of my Simple Syrup until it's to your liking. But steer clear of using regular granulated sugar, as it won't dissolve very well in the cold coffee.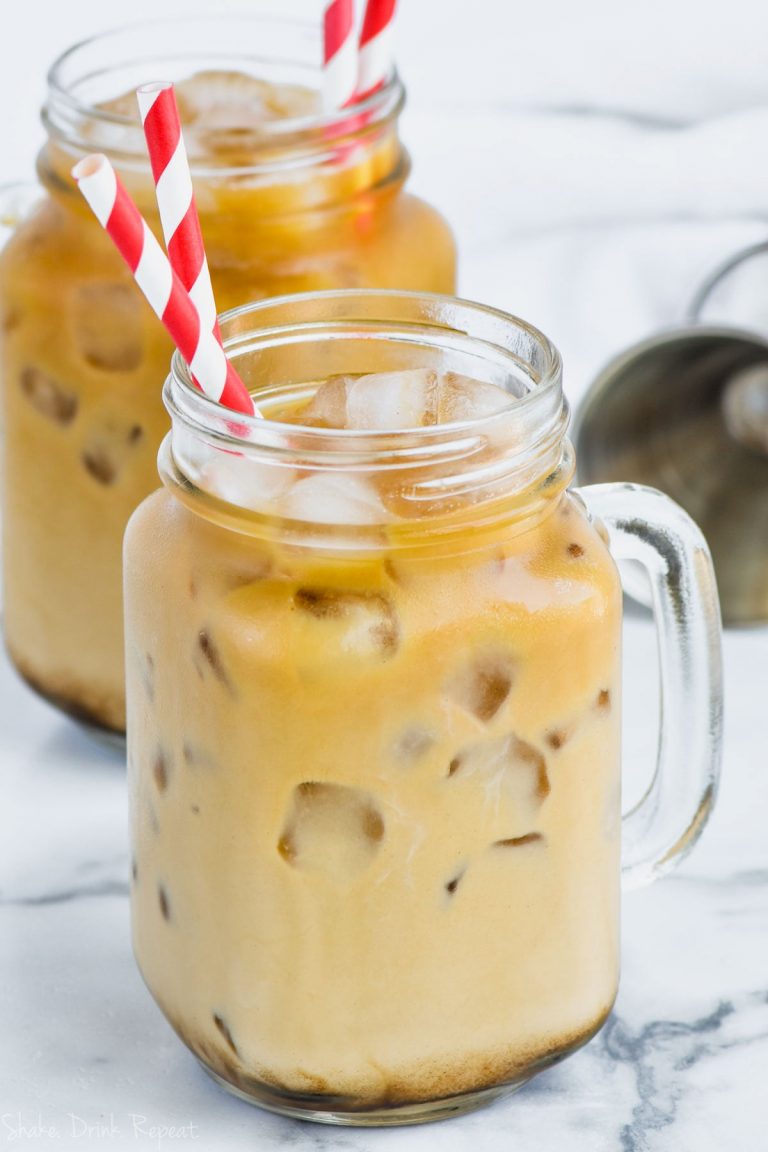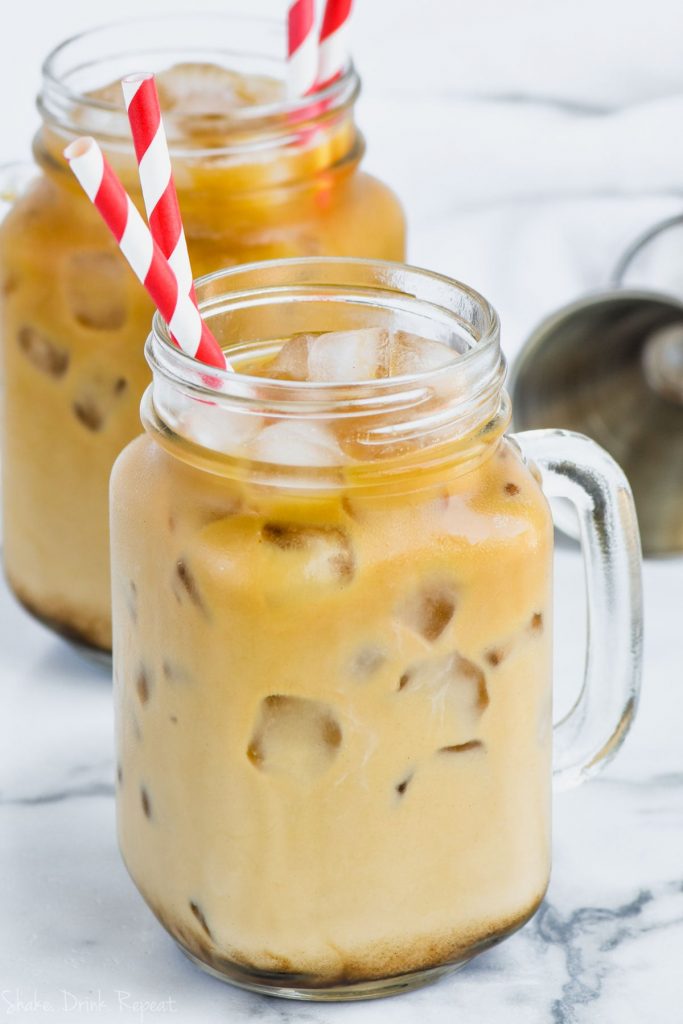 HOW TO MAKE ADULT ICED COFFEE:
Combine cold coffee, vodka and ice in a tall glass. Mix together then add the sweetened coffee creamer. Cheers!
For other tasty delights, try this Boozy Strawberry Shortcake Milkshake, or this Kahlua Frappuccino. If summertime hasn't reached your neck of the woods yet, try these delicious hot options: Salted Caramel Irish Coffee or Grown-up Peppermint Hot Chocolate.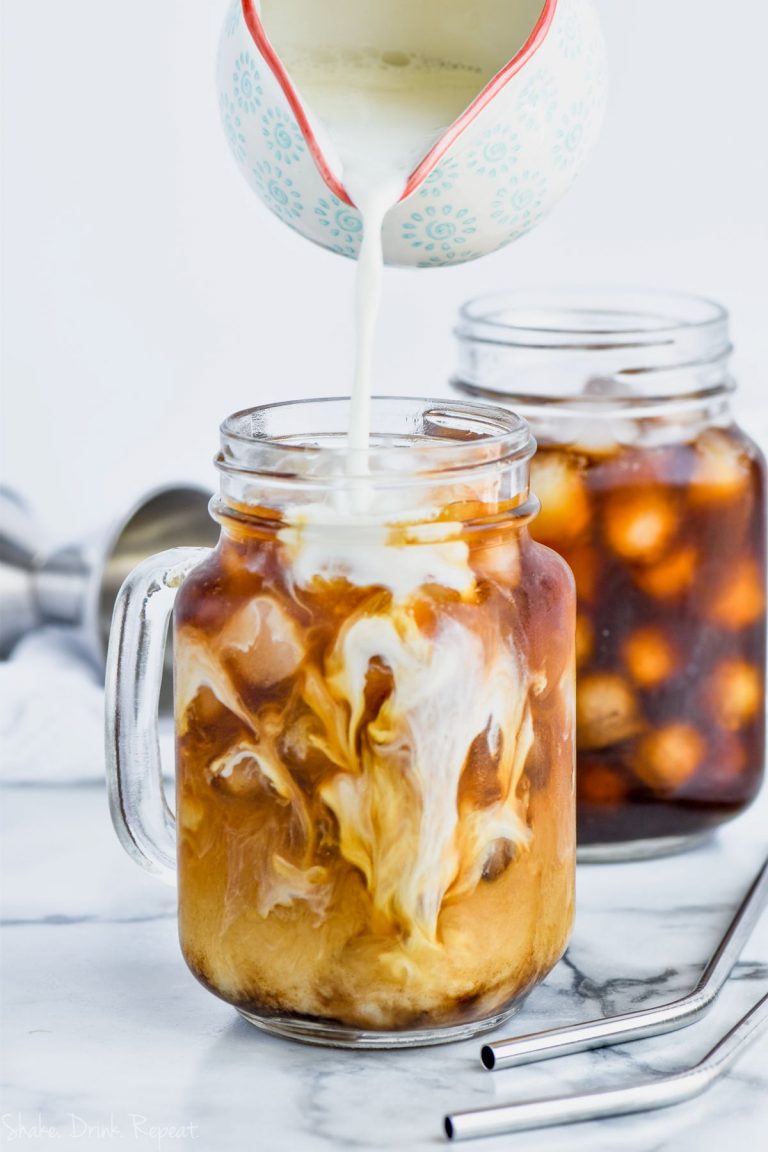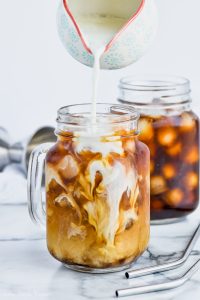 Adult Iced Coffee
This Adult Iced Coffee is only FOUR ingredients! It's the perfect cocktail version of your morning pick me up!
Ingredients
3/4

cup

cold coffee

1 1/2

ounces

flavored vodka

2

cups

ice

sweet coffee creamer

to taste
Instructions
In a large glass combine ice, cold coffee, and flavored vodka.

Add coffee creamer to taste.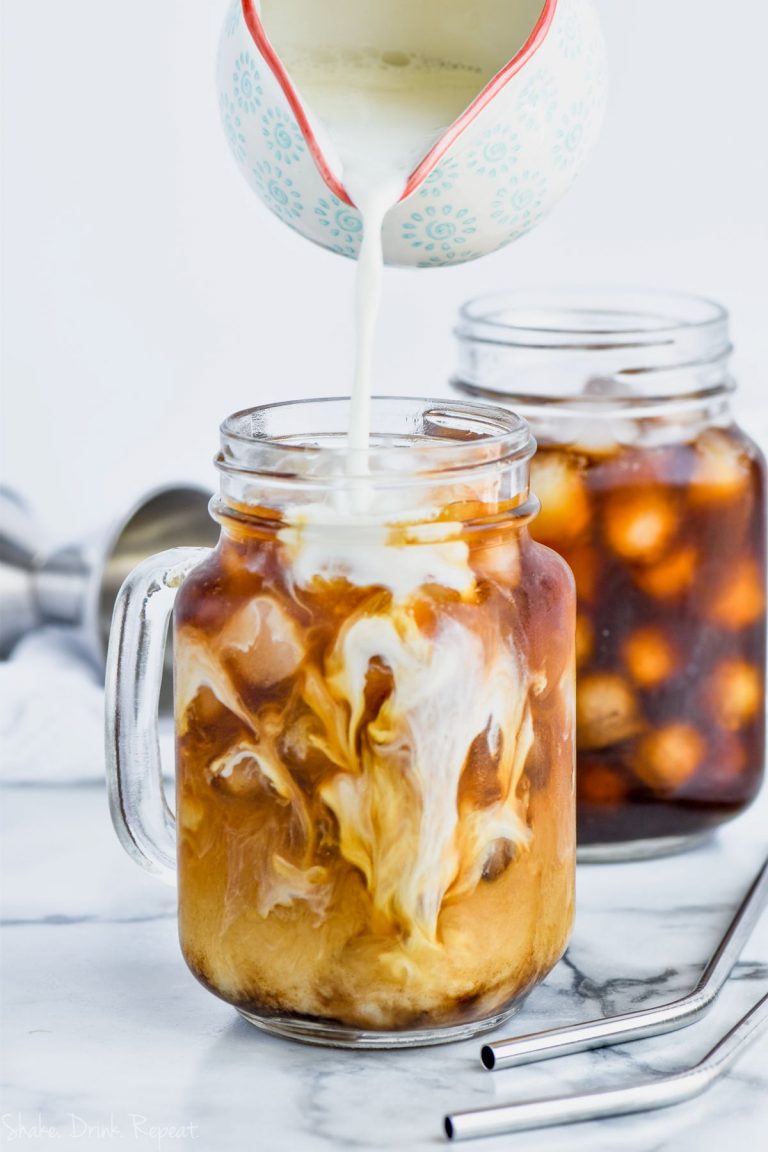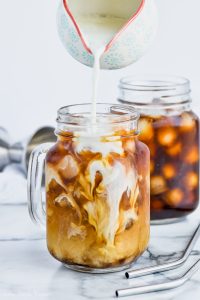 Did You Make This
Adult Iced Coffee
You'll also love: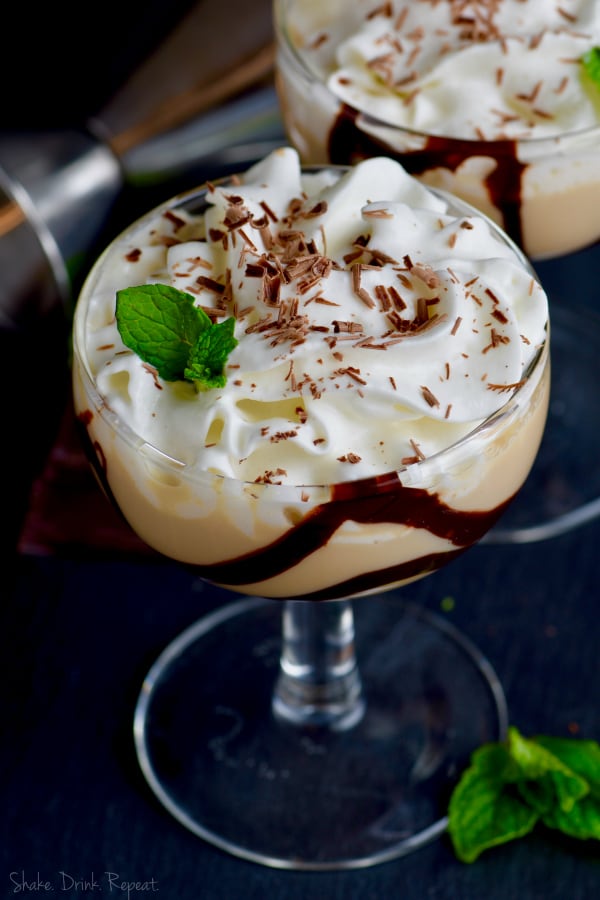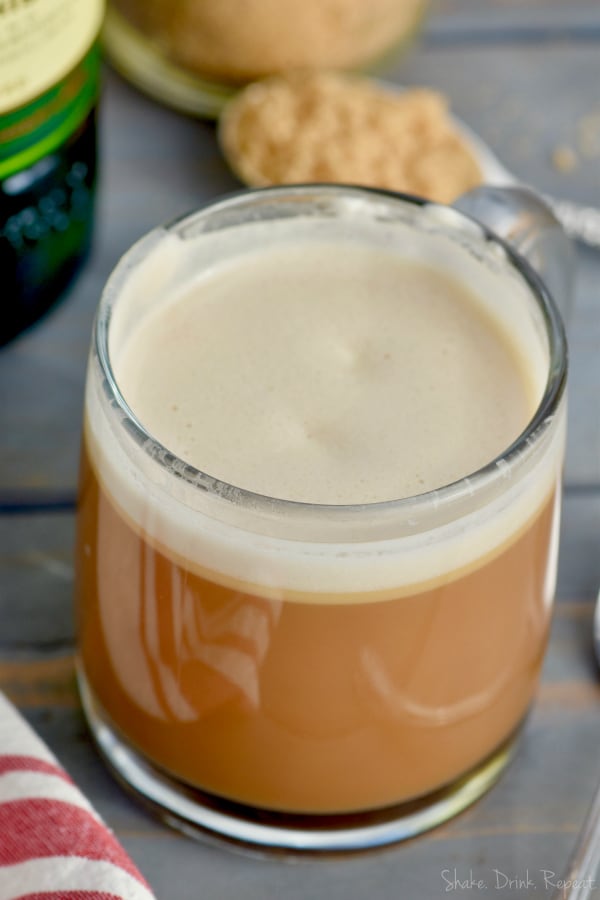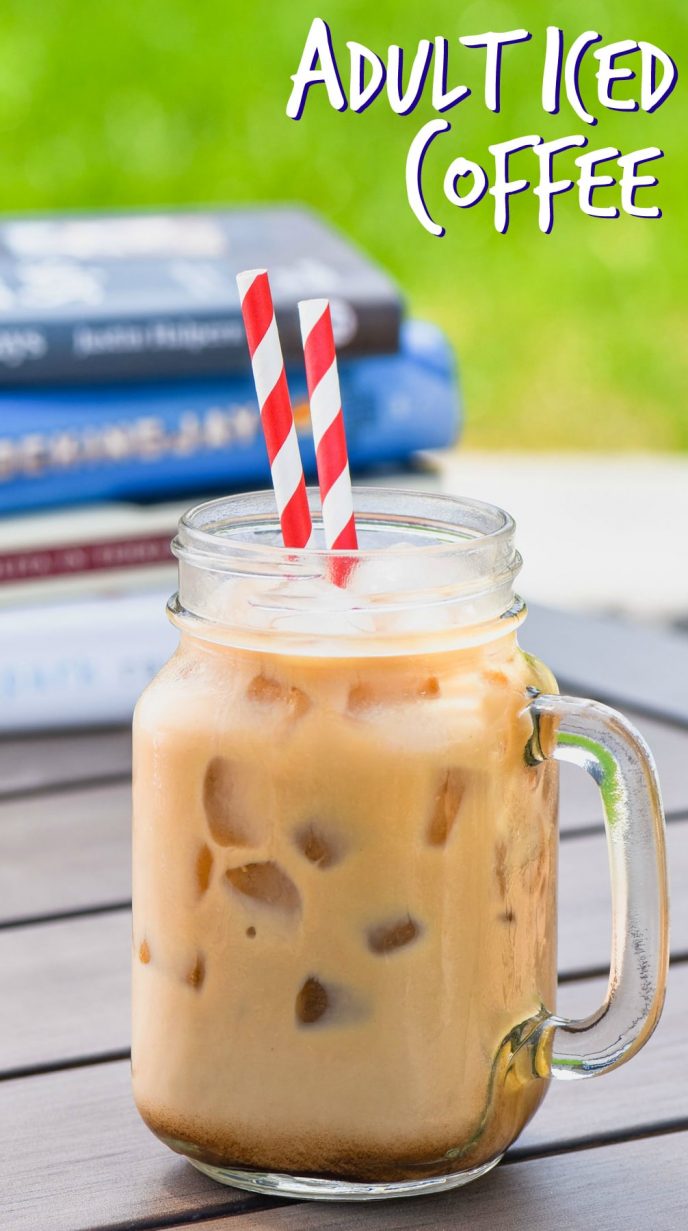 SaveSave
SaveSave
SaveSave