A sophisticated martini with a caffeine kick, the Espresso Martini is frothy, rich,and made with only three ingredients. Espresso, vodka, and coffee liqueur combine to create an indulging and boozy cocktail for all coffee lovers.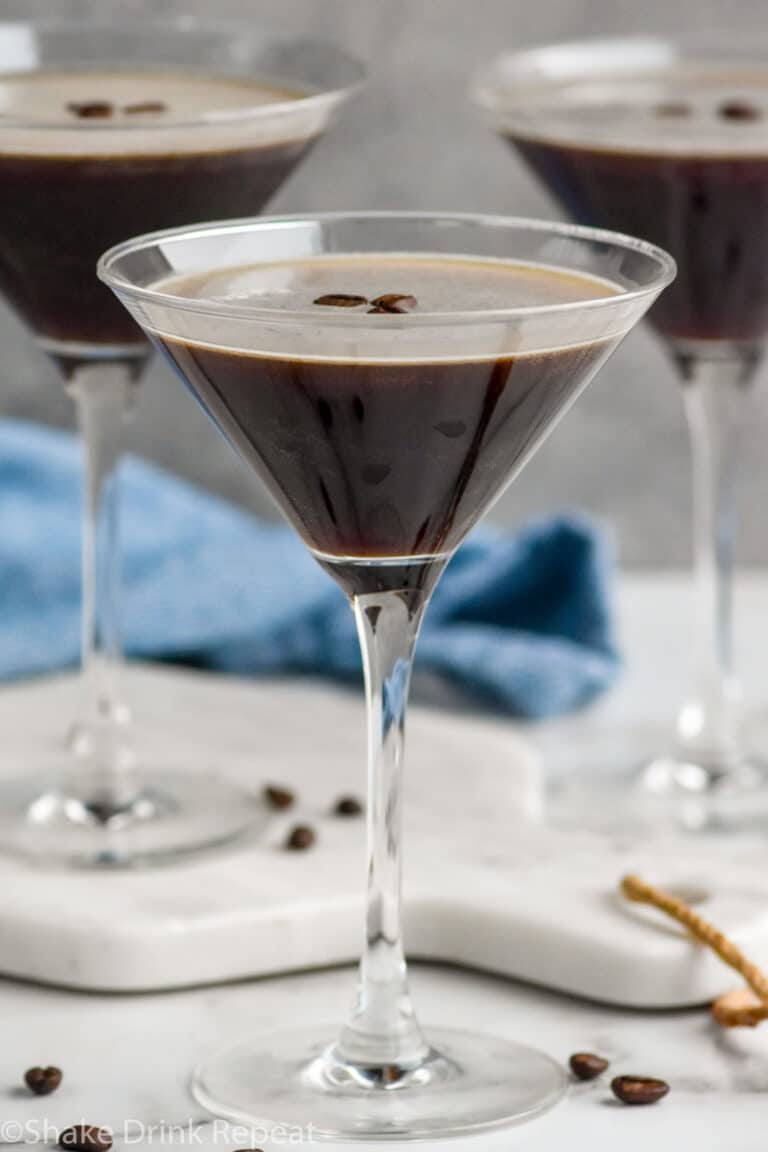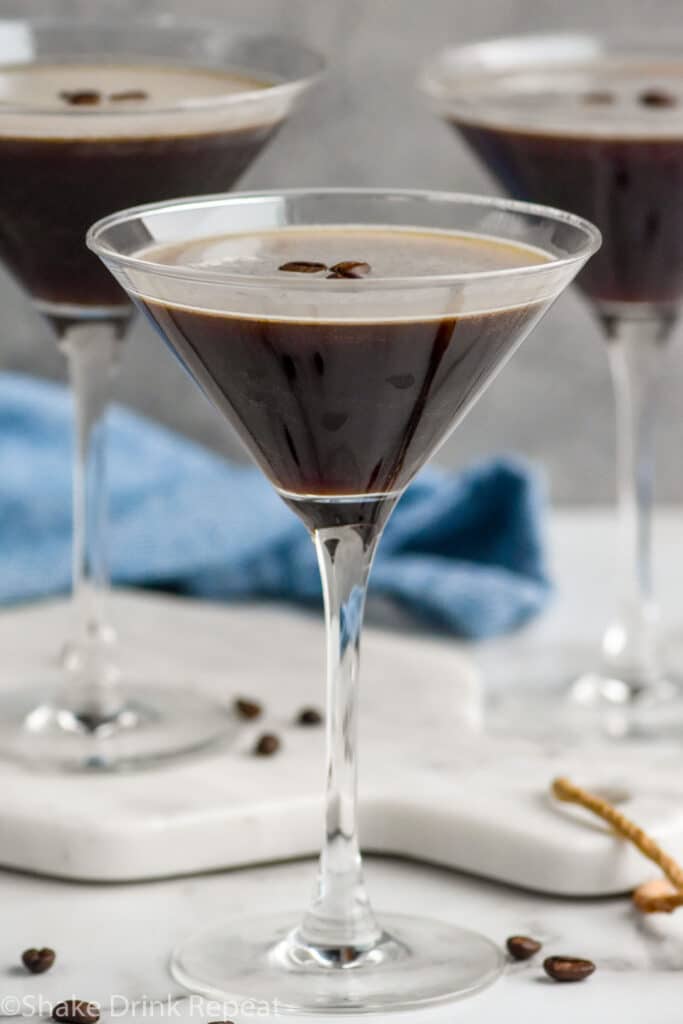 A vodka martini that is easy to make and enjoy, this Espresso Martini is sure to perk you up! The after-dinner caffeinated delight was created in London and is pure magic.
What's in an Espresso Martini
An Espresso Martini is made up of just three ingredients, and an equal ratio of each.
Espresso. If you don't have espresso, substitute a strongly brewed coffee (that has been chilled) or cold brew coffee concentrate. These strongly brewed espresso alternatives will help keep the flavor as well as the temperature of the drink ideal.
Coffee-flavored Liqueur. The most common coffee liqueur is Kahlua. With its delightful and sweet coffee flavor, it also stars in the Mudslide. See more on Kahlua below.
Vodka. Even though there are other strong flavors in this cocktail, use a vodka that you enjoy the flavor of. See more below on which vodka is best.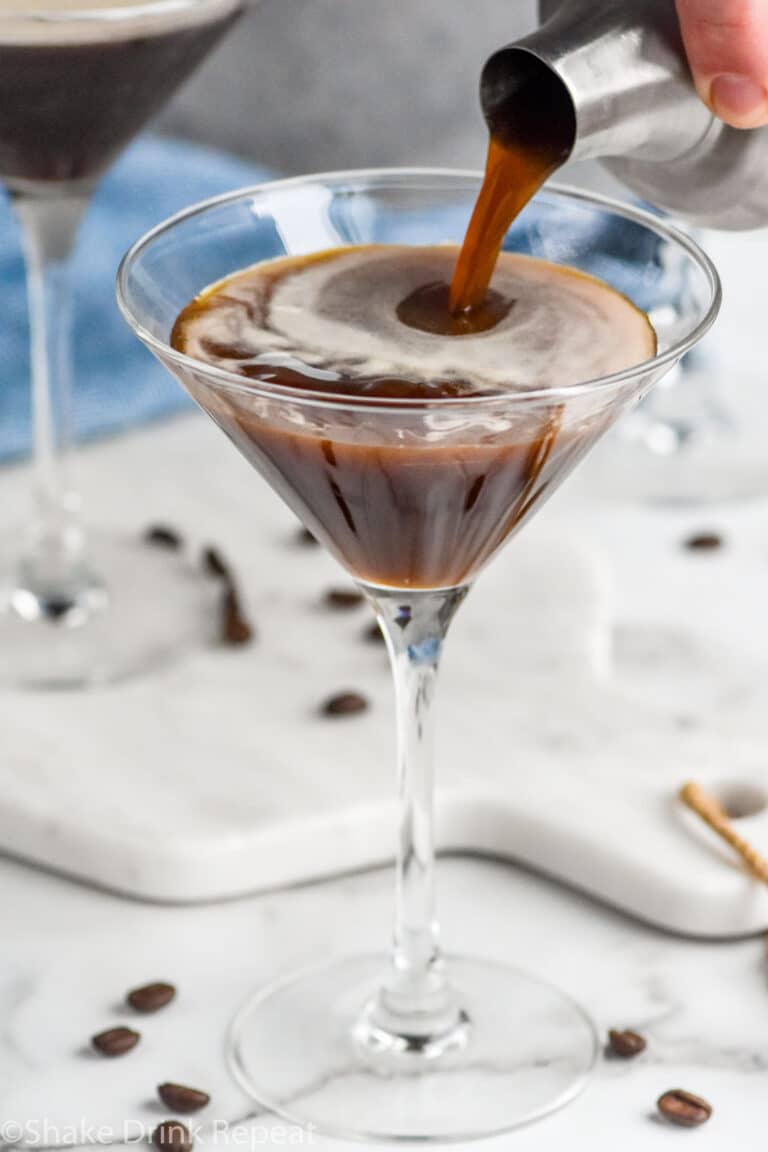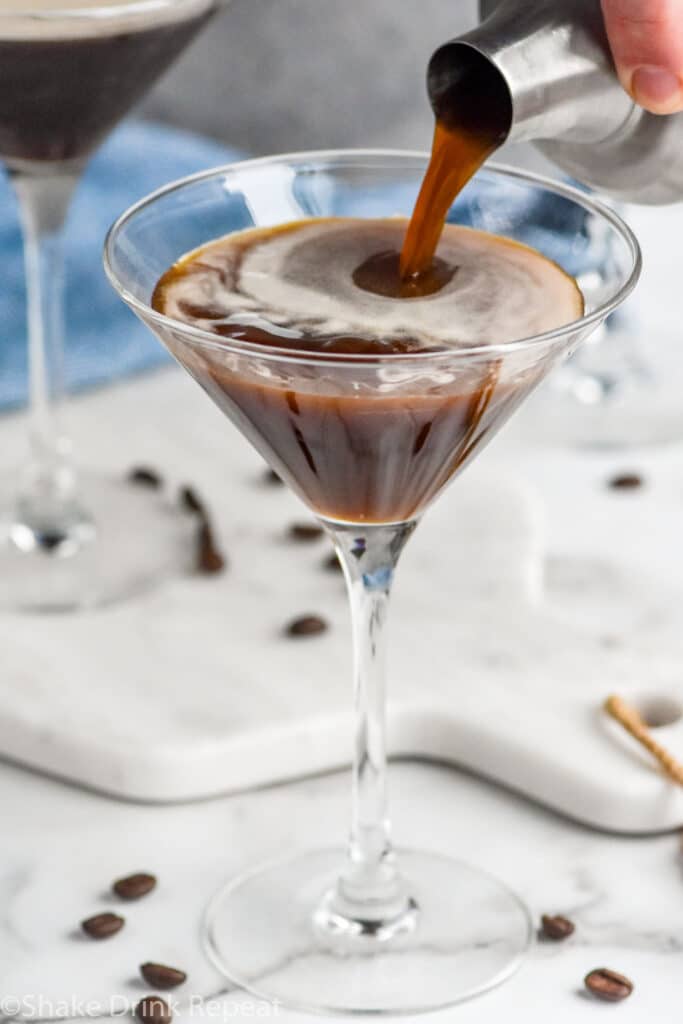 Kahlua is a coffee-flavored liqueur that is made with rum, sugar, and coffee. Since standard Kahlua is only made with those three ingredients, it is dairy free.
How To Make Espresso Martini
Make Fresh Espresso. Let your espresso chill in the freezer for a few minutes prior to preparing the cocktail to prevent the hot liquid from melting the ice and diluting the drink.
Add vodka, coffee liqueur, and espresso to the shaker with ice.
Shake vigorously for 10-20 seconds. The longer you shake it, the more head that will form on your drink.
Strain into your chilled glass quickly. This will ensure the foam comes out and into your drink rather than remaining in the shaker.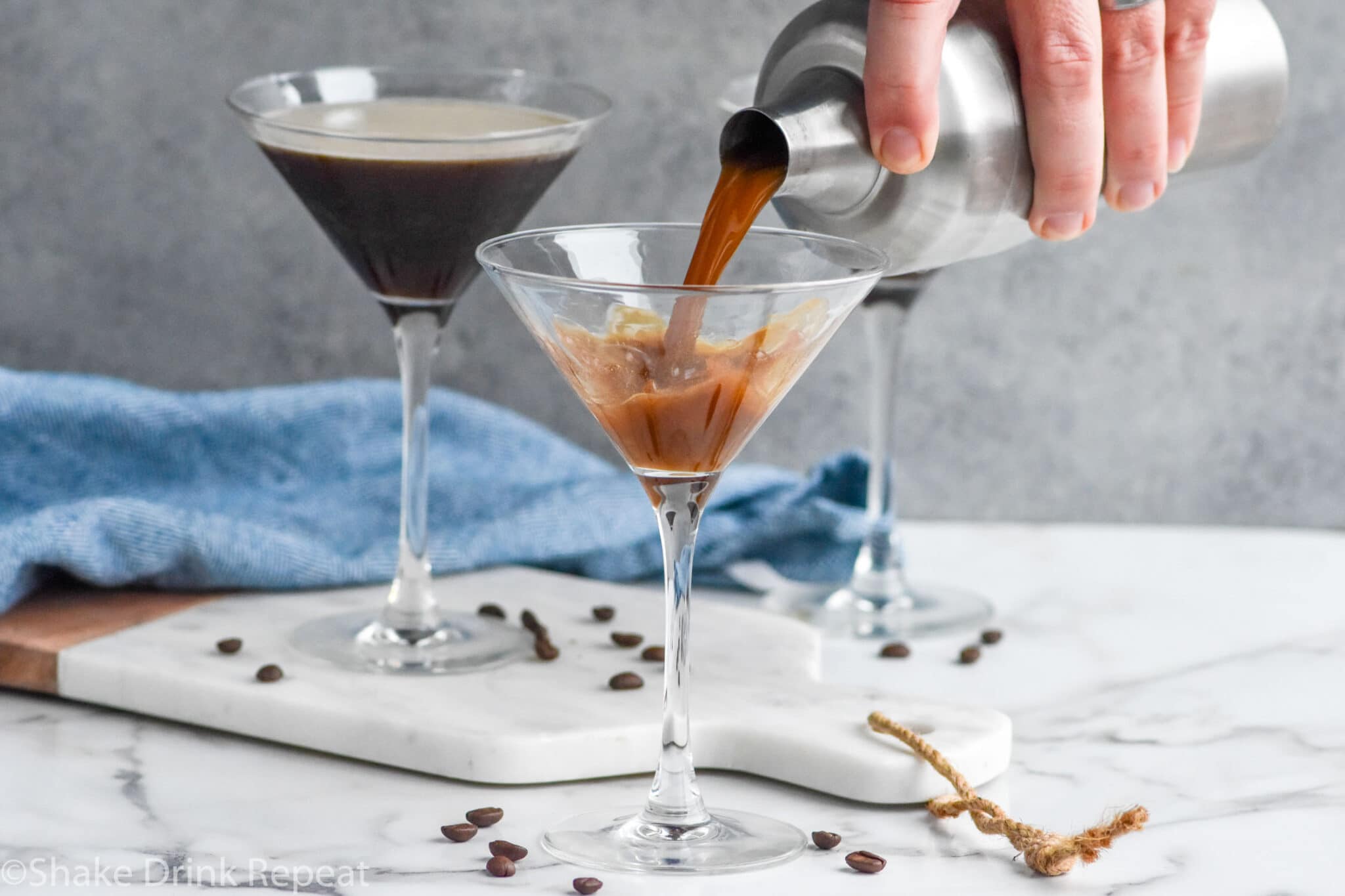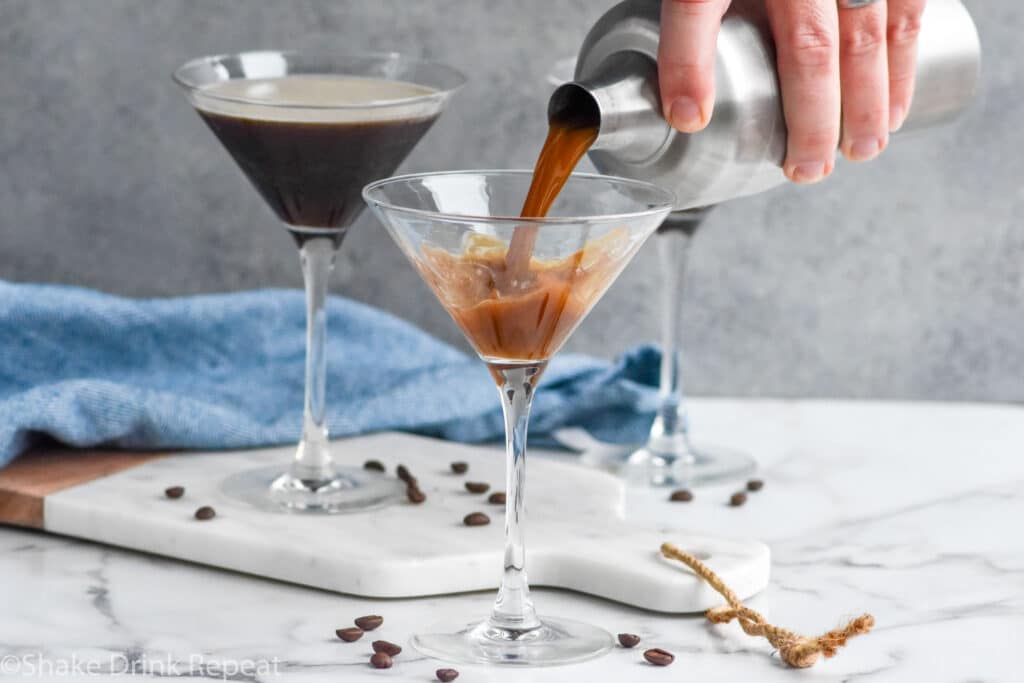 How To Serve
Serve your Espresso Martini in a chilled martini glass and garnish with espresso beans. Enjoy or serve immediately to enjoy the cocktail while it is fresh and cold.
FAQ
How Do You Make the Espresso Martini Frothy
The frothy foam texture on top of an Espresso Martini is one of the best parts of the cocktail. Be sure to use freshly brewed espresso (that has been chilled for a few minutes in the freezer) and strain into your glass quickly after shaking vigorously.
What Vodka is Best
Good vodka can fortunately be found at all price points. The best quality vodkas for the price are Grey Goose and Belvediere. For a budget-friendly vodka, we recommend using Tito's.
How much caffeine in a shot of espresso
There is 64 mg of caffeine in one shot of espresso.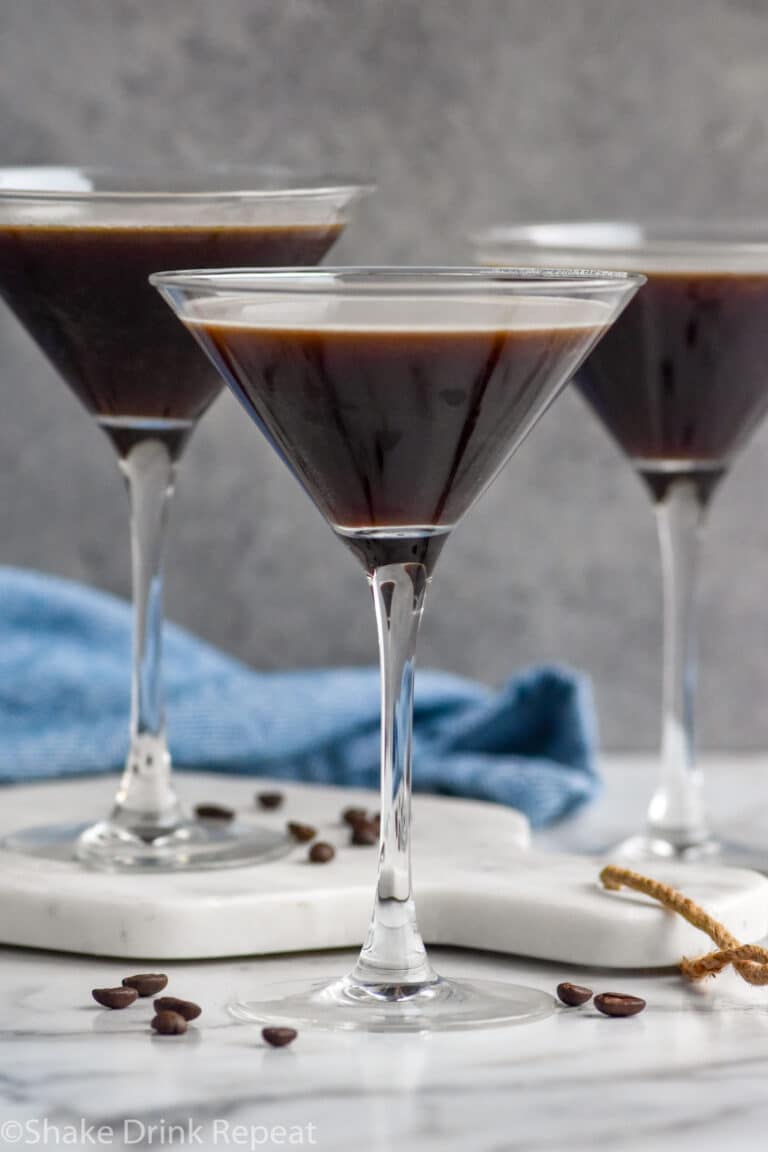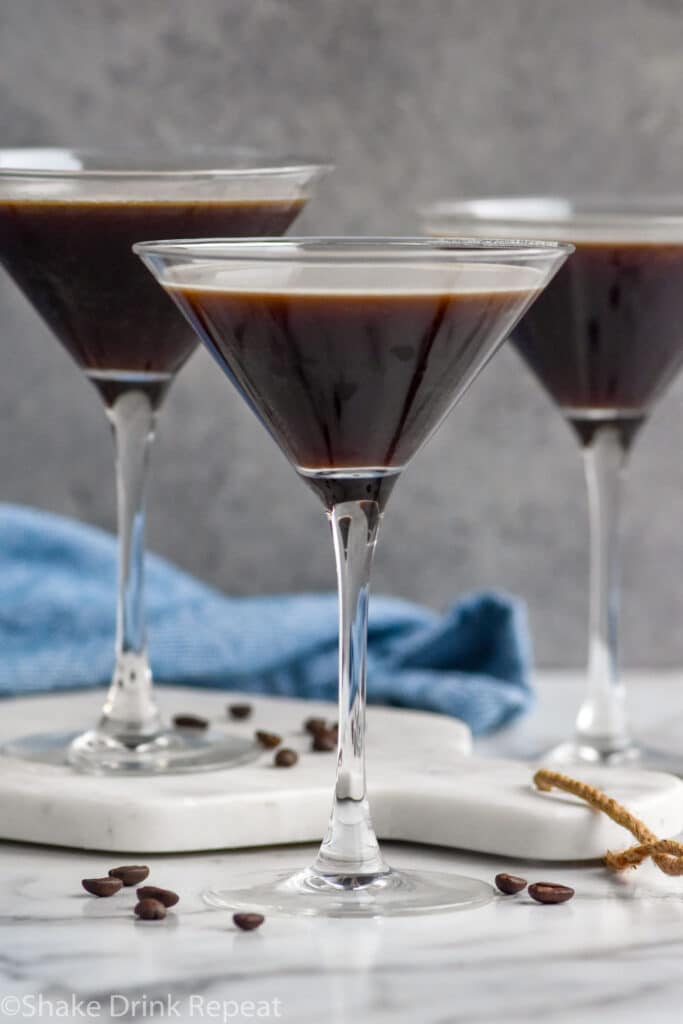 Other Fun Drinks
Try making an Espresso Martini with Baileys! Simply swap out the Kahlua for Baileys Irish Cream for a creamy espresso martini.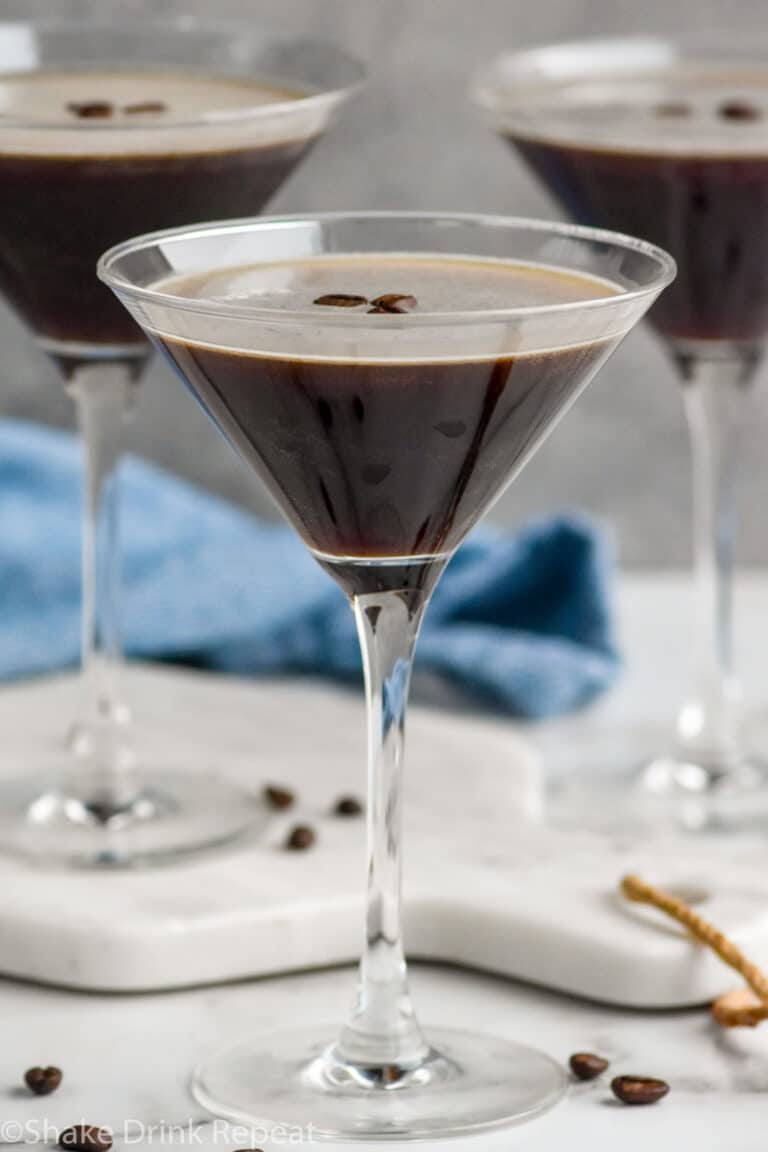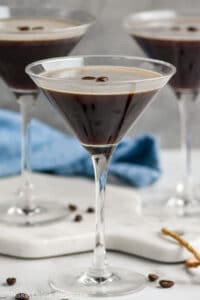 Espresso Martini
The Espresso Martini is a frothy and sophisticated cocktail with a boozy caffeinated kick. Espresso, vodka and Kahlua combine to create an indulging and boozy cocktail for all coffee lovers.
Ingredients
2

oz

Vodka

2

oz

Coffee Liquor

2

oz

Espresso
Instructions
Make Fresh Espresso, chill if stronger drink desired

Add vodka, coffee liquor and espresso to shaker

Shake vigorously for 10-20 seconds, longer to get more head on your drink

Strain into glass quickly to ensure the foam comes out and into your drink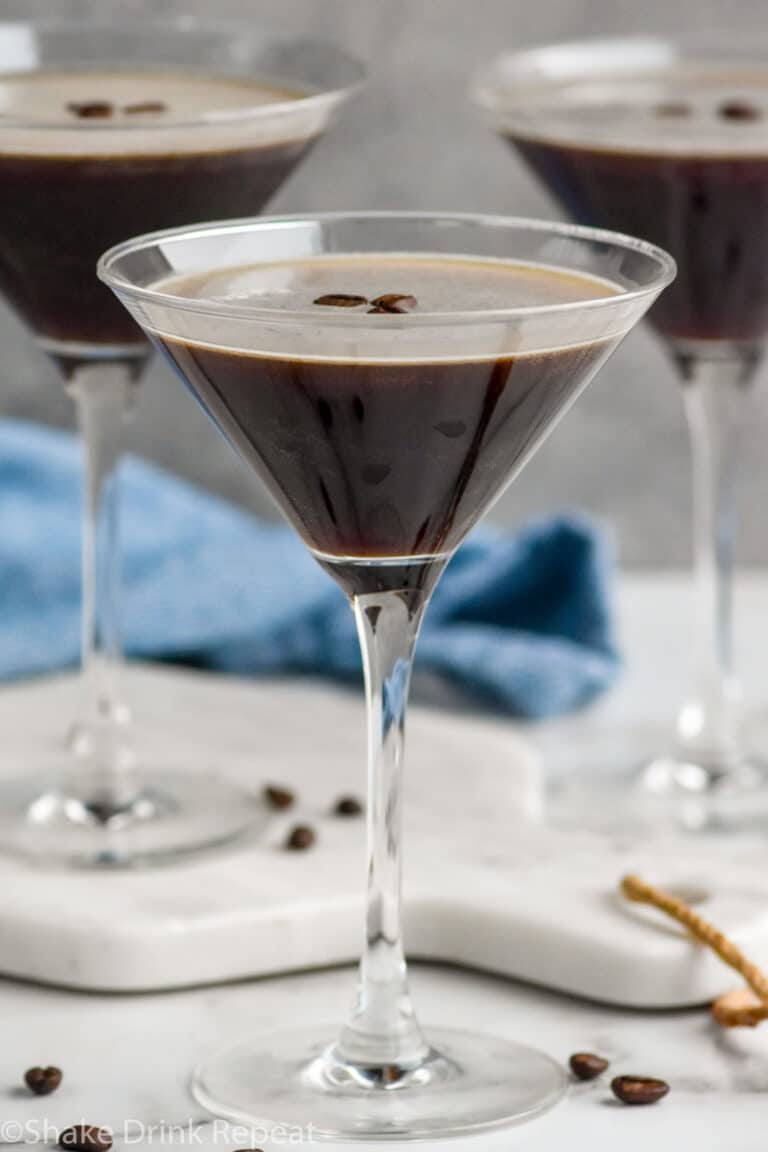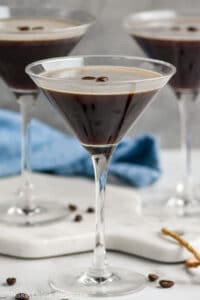 Did You Make This
Espresso Martini