The Boilermaker is a workingman's drink that dates back to the 1800s. A shot of whiskey dropped into a glass of beer creates a classic get-it-done drink. While there is a time and a place for fancy cocktails, sometimes simple and straightforward is a perfect choice.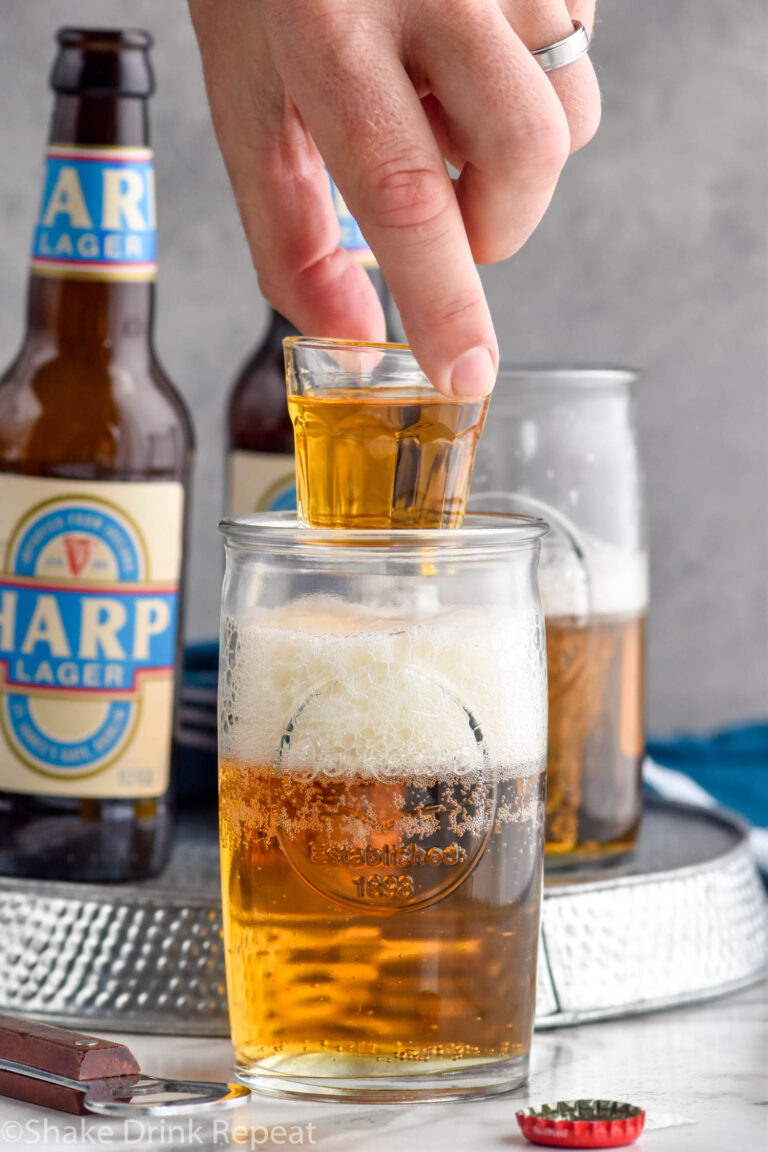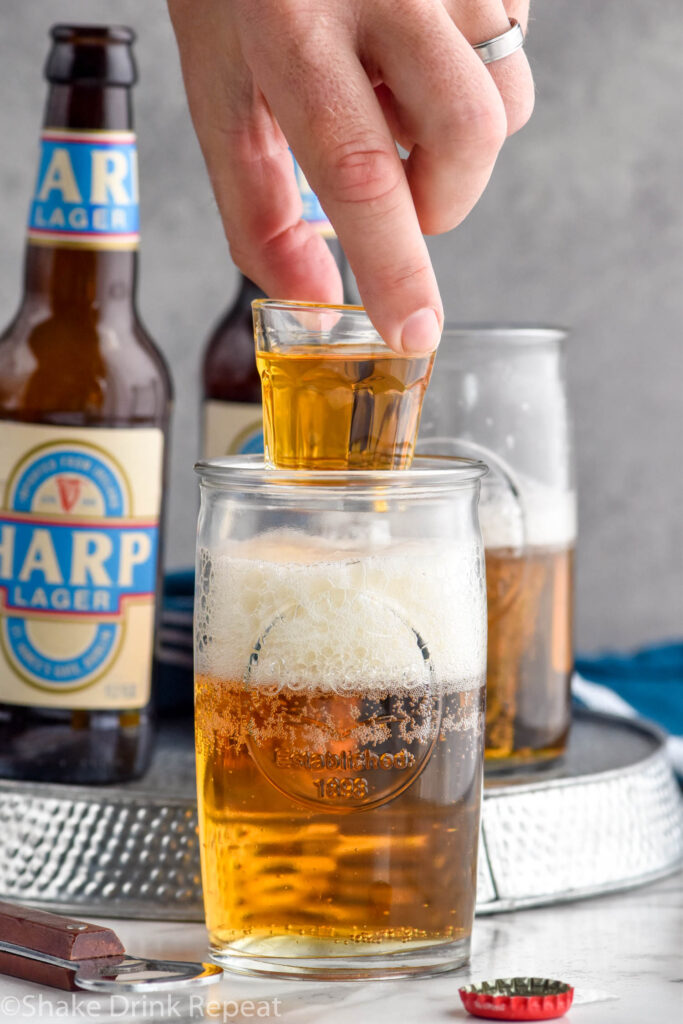 With only two ingredients, minimal measuring, and no shaking or straining, this straightforward beer and whiskey couldn't be easier to make at home. Similar to the Vegas Bomb or Jäger Bomb, the boilermakers drink drop shot is a potent combination that is both intriguing and intoxicating.
Boilmaker Ingredients
Only two ingredients are needed to make a Boilermaker, yet some experimenting may be in order to find a pairing that suits your taste preferences.
Beer. There isn't a specific beer that this recipe calls for but it is important to choose a beer that you like. A light lager is a good choice.
Whiskey. Usually bourbon or rye, but again important to choose a whiskey that you enjoy the flavor of.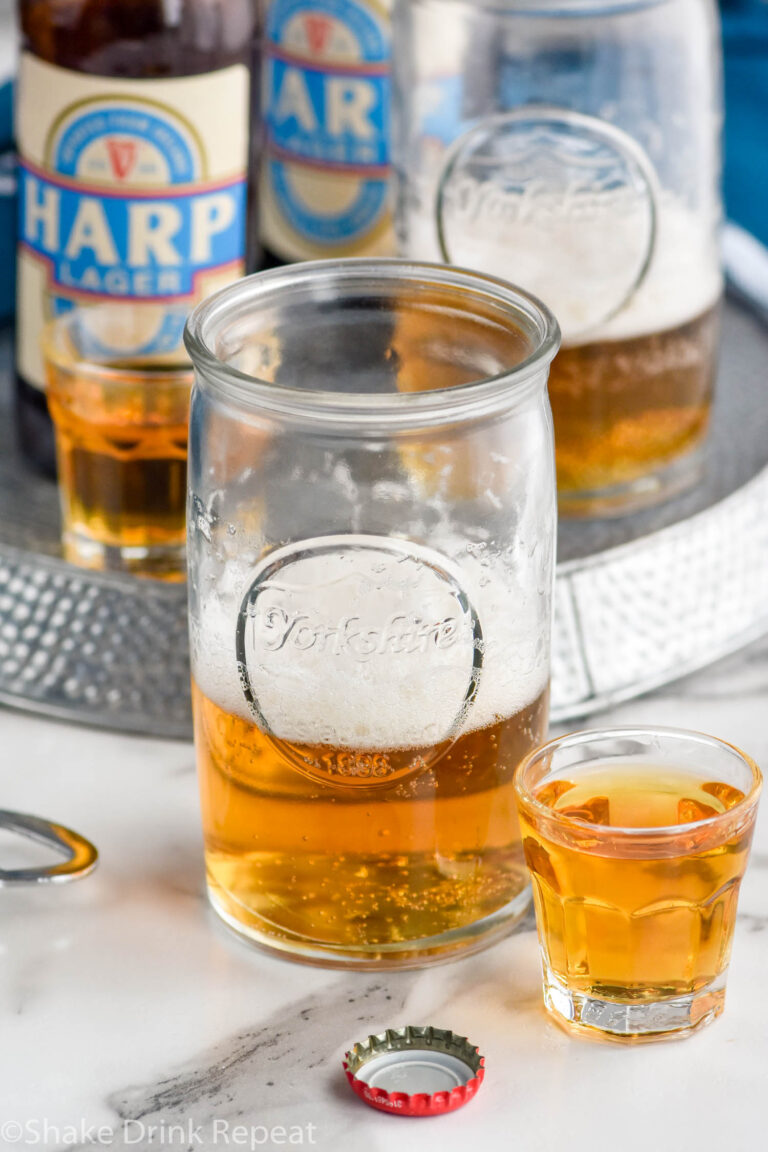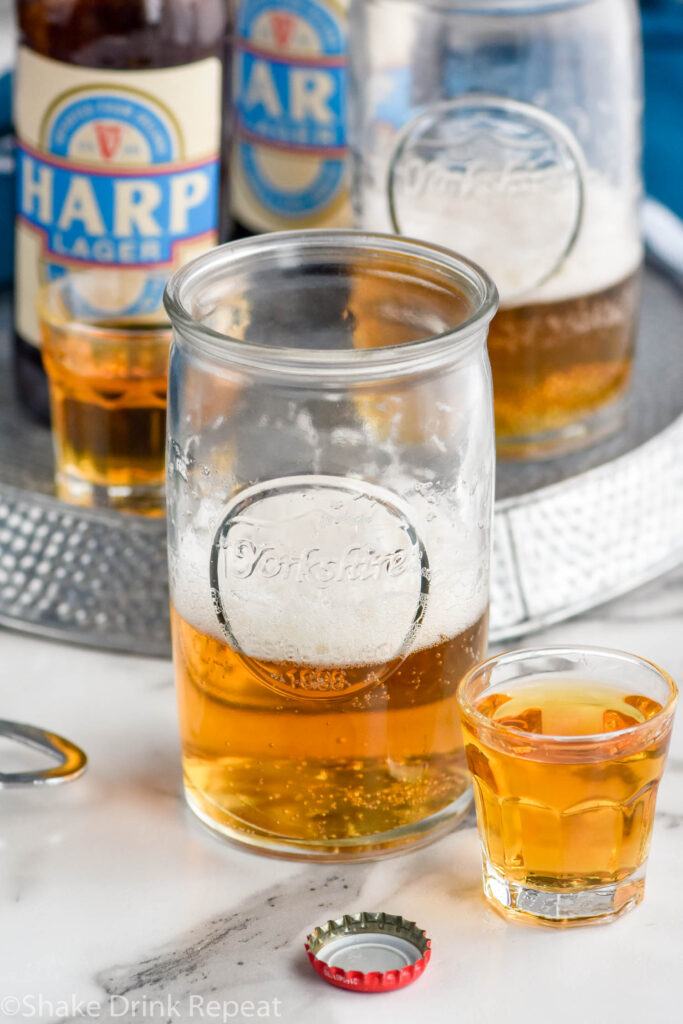 How to Make a Boilermaker Drink
Pour the whiskey into a shot glass.
Fill a glass halfway with the beer.
Drop the shot glass into the beer.
Drink and enjoy.
How to Serve
This drink can be served or enjoyed in one of three ways.
Traditionally, the shot glass of whiskey is dropped into the glass of beer and drank quickly.
Pour the whiskey right into the glass of beer, skipping the shot glass.
Down the shot of whiskey and chase with beer.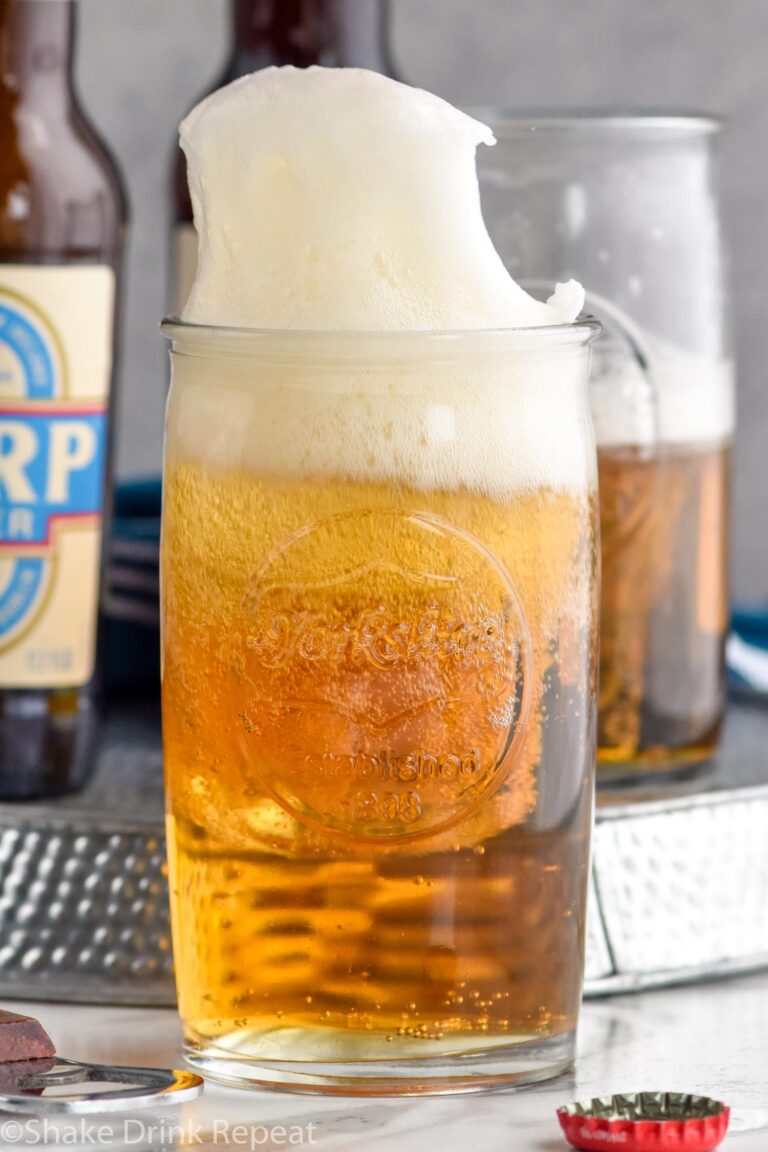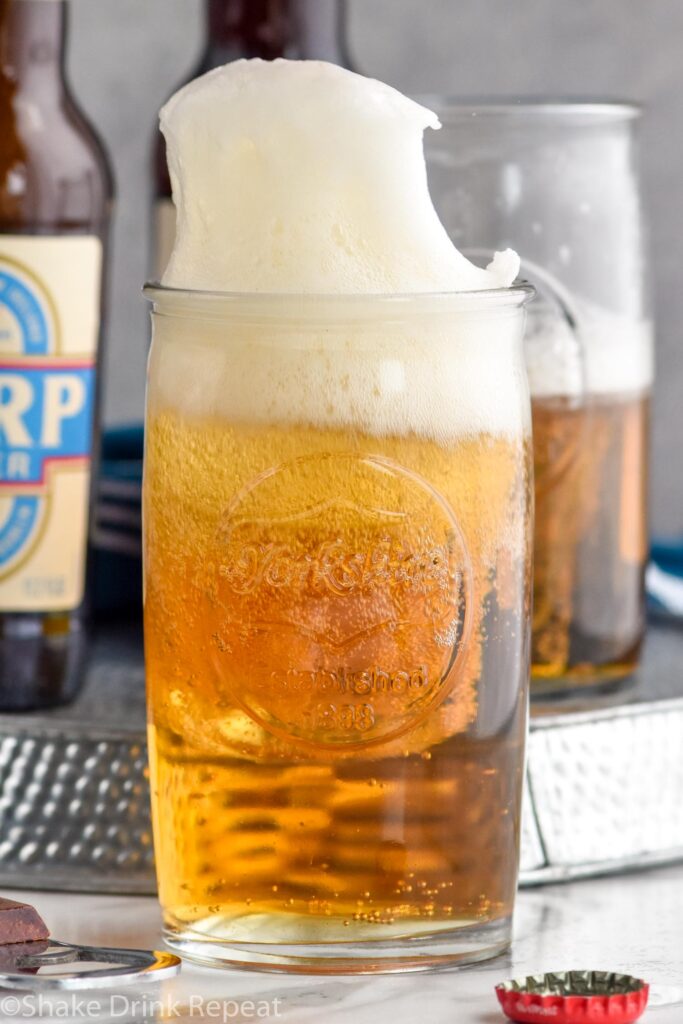 Other Whiskey Drinks
For great whiskey drink recipes for both the whiskey drinkers and those not so sure about the spirit, we have lots of great recipes! Here are a few favorites: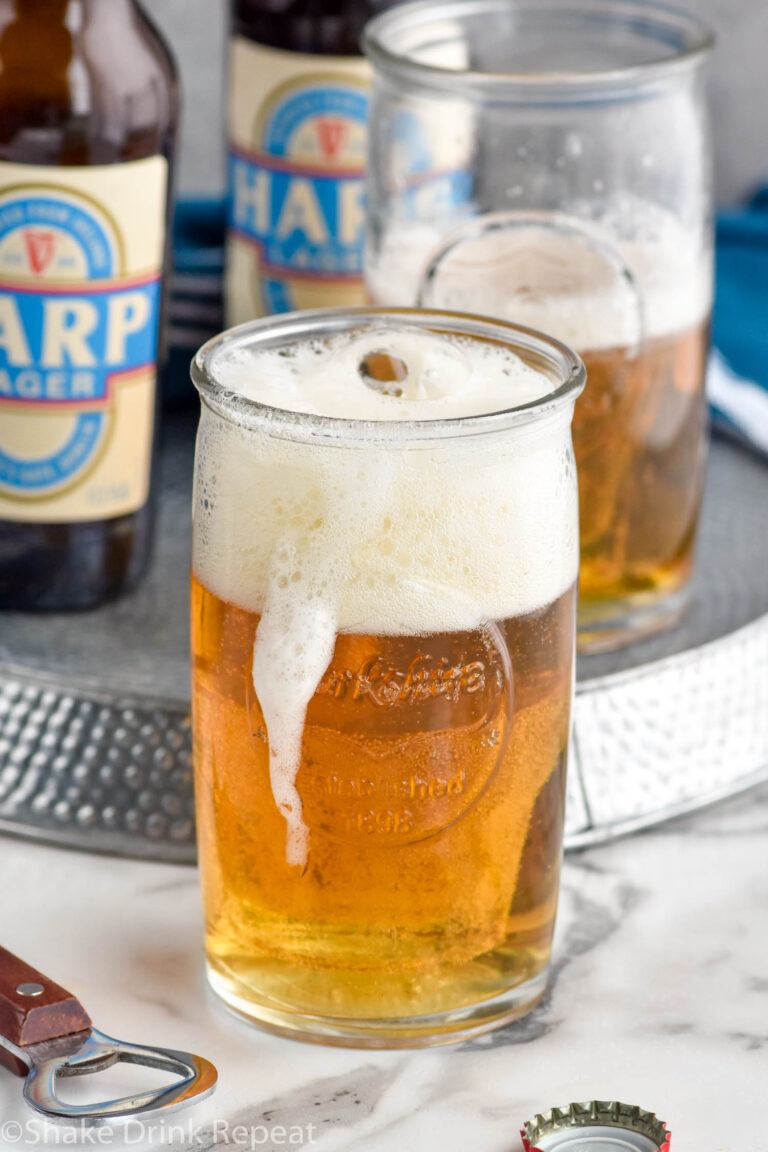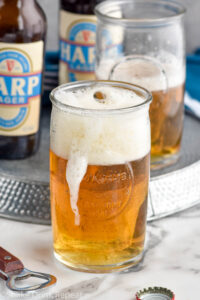 Boilermaker
The Boilermaker is a beer and whiskey duo that creates a straightforward and get-it-done drink that is easy to enjoy at home.
Ingredients
1

ounce

Whiskey

8

ounces

Beer
Instructions
Pour the whiskey into a shot glass.

Fill a glass halfway with the beer.

Drop the shot glass into the beer.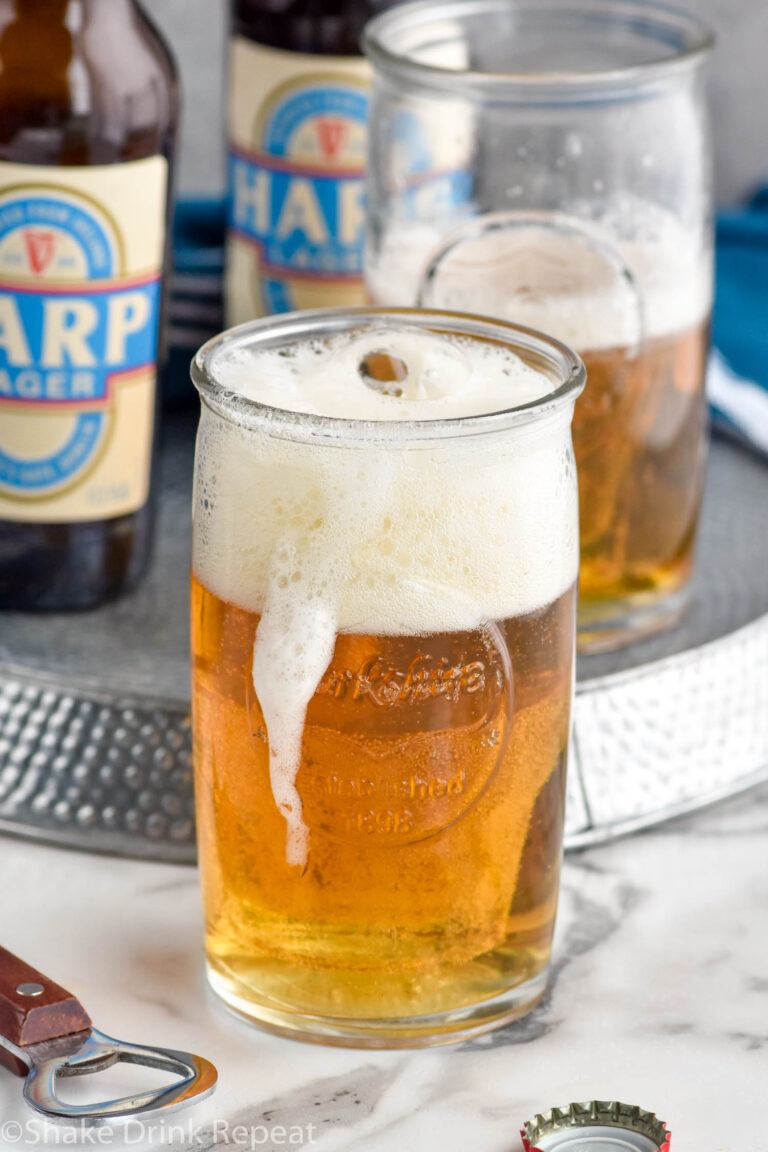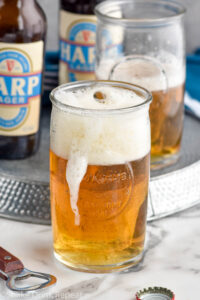 Did You Make This
Boilermaker