The famous Cosmopolitan Cocktail, made with vodka, orange liqueur, lime juice, and a splash of cranberry juice is your go-to ladies' night drink. This cocktail was made for book clubs, gossip, and laughter.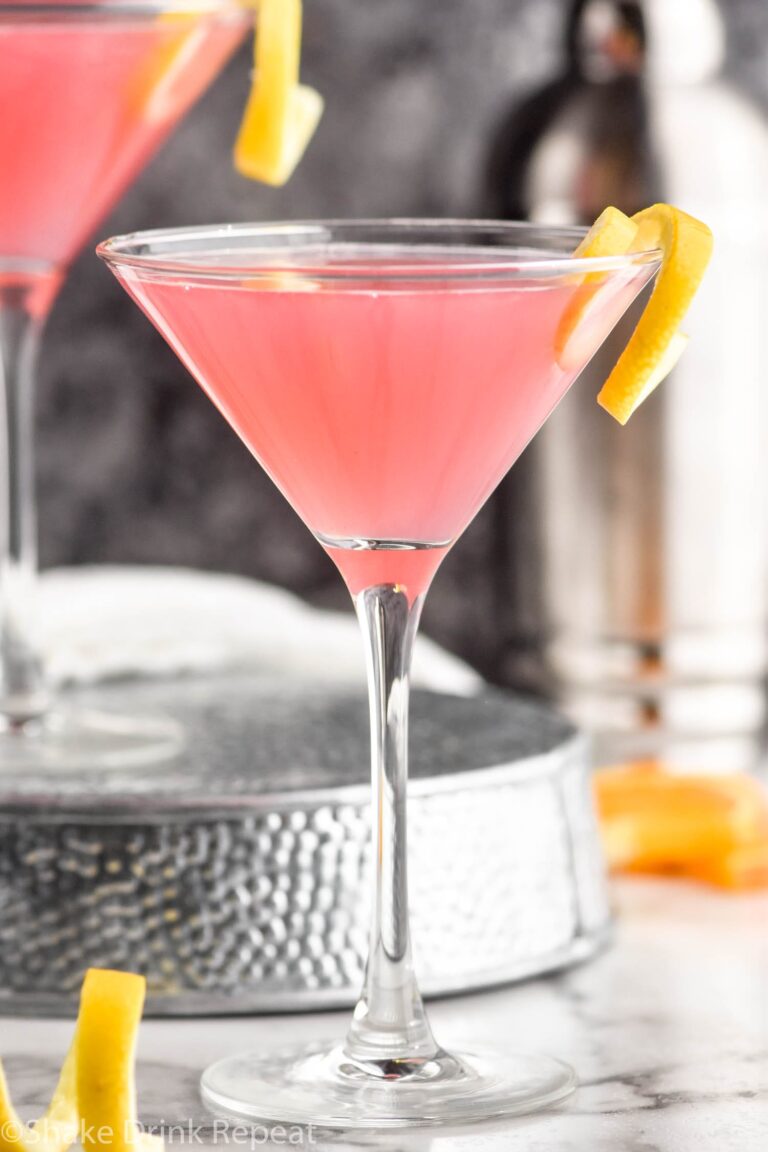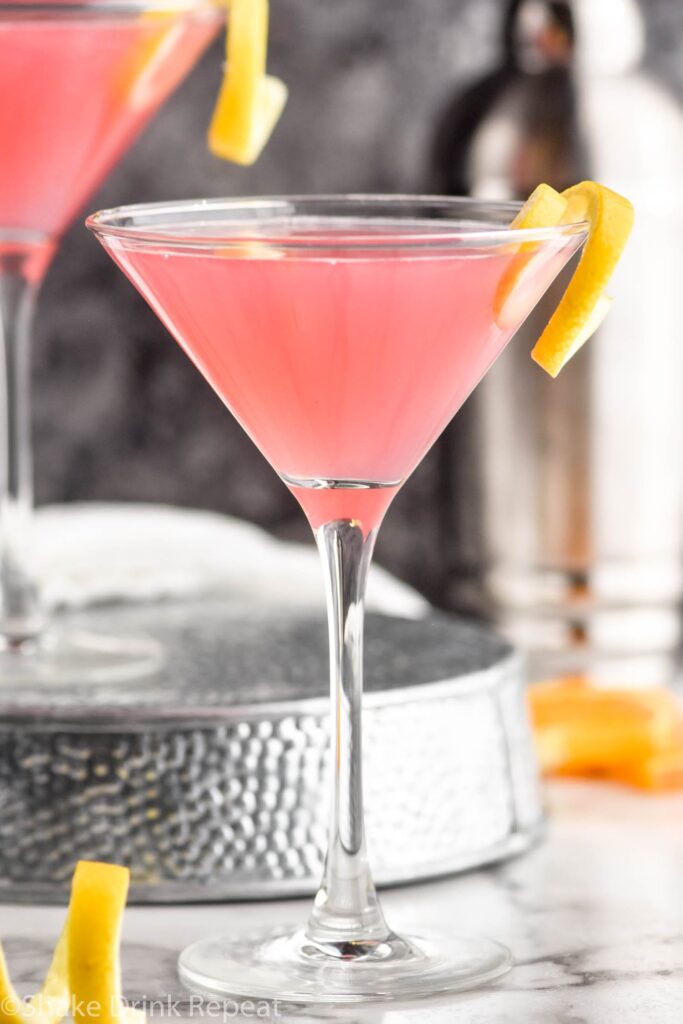 While Carrie Bradshaw might have made Cosmos famous, the first iterations of this amazing cocktail recipe date back to the 1930s. The Cosmopolitan Daisy was published in a bartending book in 1934, and it was almost exactly this same cocktail. It is believed to be the original Cosmopolitan recipe.
Cosmopolitan Cocktail Ingredients
Quality Vodka: Since this martini is primarily made up of vodka, you want to make sure that you use something that is high quality and that you enjoy the flavor of. Read some of our recommendations below.
Orange Liqueur: That same gorgeous bottle that you bought for margaritas can be used here. We also have recommendations for what variety we prefer below.
Lime Juice: In the world of cocktails, fresh lemon and lime juice are always preferred. That being said, you can certainly use the bottled variety in a pinch.
Cranberry Juice: Straight, 100%, cranberry juice is actually quite tart. We recommend using cranberry cocktail in this recipe and our other cocktails calling for cranberry juice.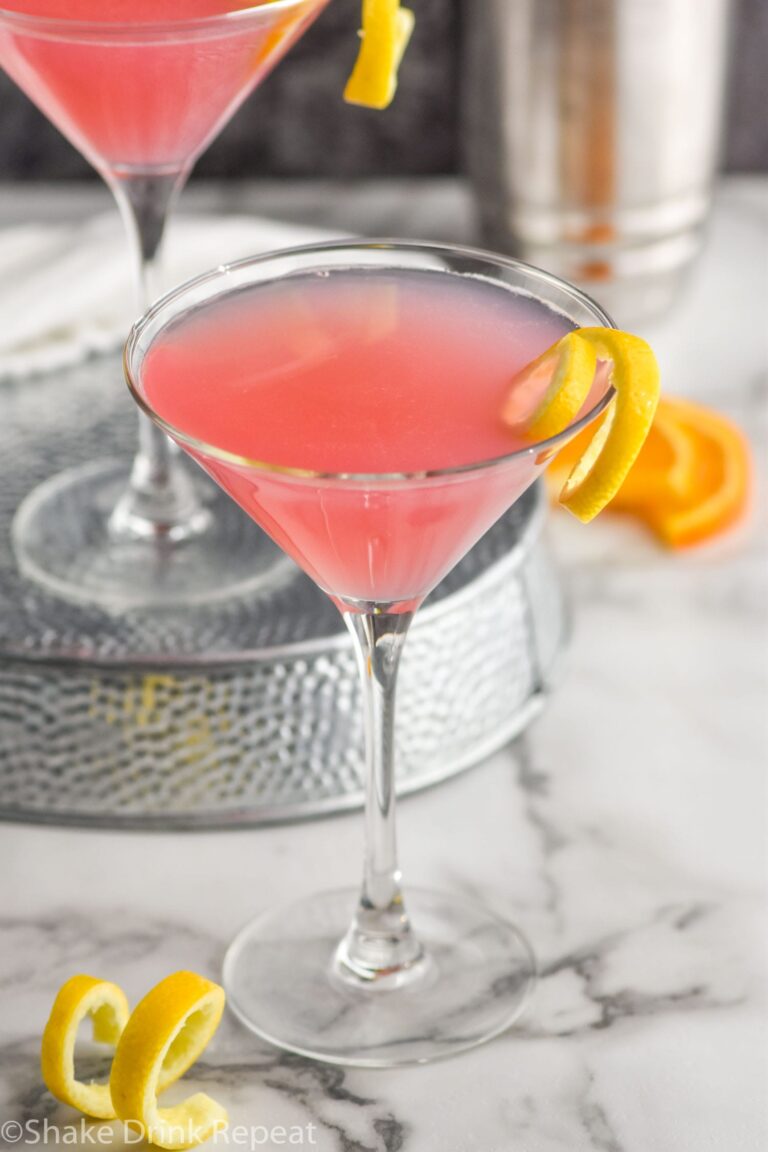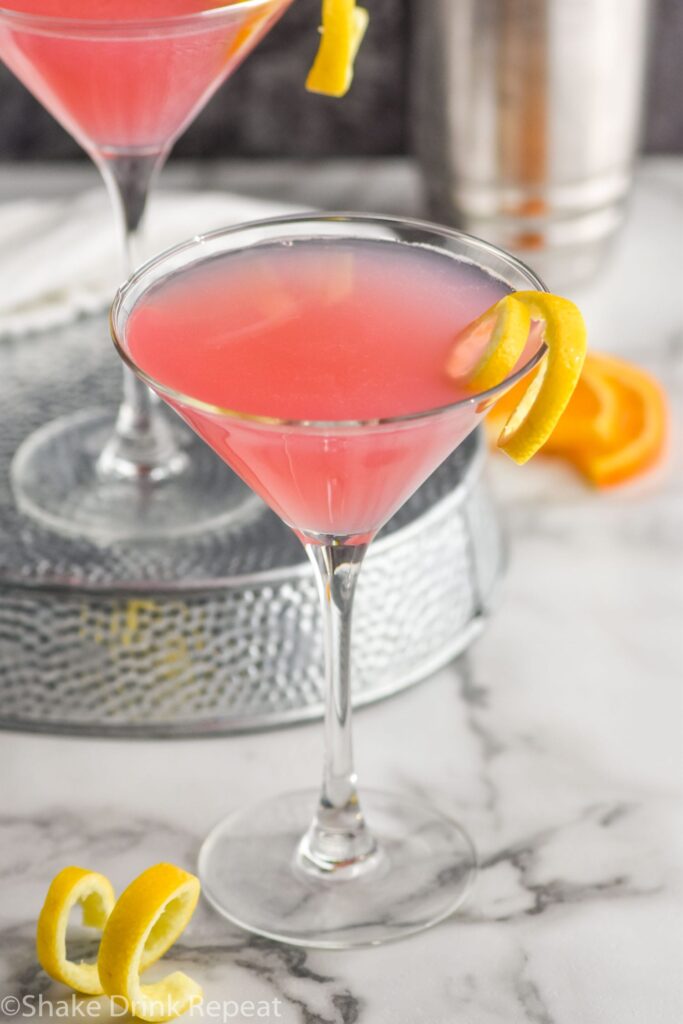 What Vodka to Use
As mentioned in the recipe card, we suggest using a top-shelf vodka for this Cosmopolitan drink. The best quality vodkas for the price are Grey Goose and Belvediere. That being said, there is a rumor that Costco's Kirkland brand vodka is actually a high-end vodka that has been sold to the whole store for a lower price point. It has won more than once in blind taste tests.
If you do need to go to a lower shelf to make this cocktail, we would recommend that you go with Tito's.
Orange Liqueur
Orange Liqueur is exactly what it sounds like, a liqueur derived from oranges. It ranges greatly in quality and alcohol content. For our cocktails, we always spring for a bottle of Cointreau. It is at the higher end of both quality and alcohol content, and the taste quality cannot be beat. As we mentioned, it is what we use in our margaritas.
Another, more affordable option is Triple Sec. While that would work for some drinks, we do not suggest it here. It is overly sweet and not as good of a fit for this high-end cocktail.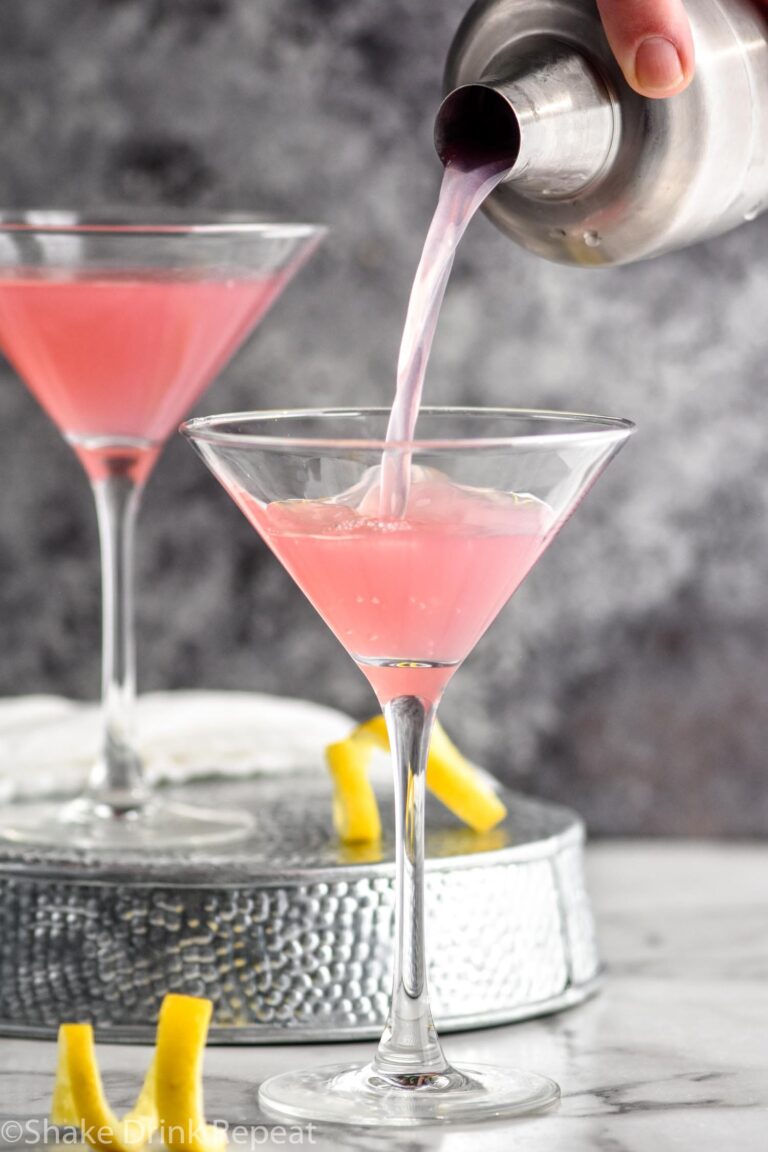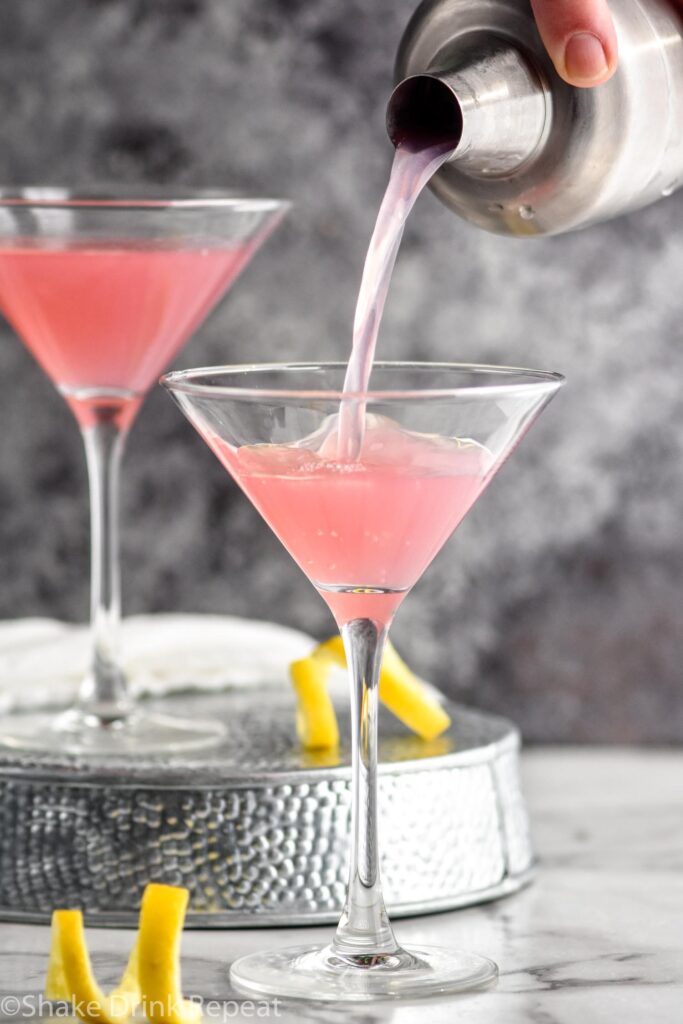 How to Make a Cosmopolitan
This impressive, sophisticated cocktail could not be easier to shake up. Follow these three simple steps to be everyone's favorite mixologist:
Combine all of the ingredients into a metal cocktail shaker filled with ice.
Shake well until all ingredients are nice and cold.
Strain the ingredients into a chilled martini glass. Enjoy!
How to Serve a Cosmopolitan Drink
As mentioned above, we love straining this ice-cold cocktail into a chilled martini glass with a lemon twist. Chiling martini glasses is an easy trick that we love for all cocktails served in them.
Fill the martini glass with ice.
Top the ice with cold water.
Put the glass in the refrigerator for an hour.
Before serving the cocktail, dump out the water and gently dry the glass.
Garnish With a Lemon Twist
To make a lemon twist, simply cut a thin slice of lemon peel. Make a slit on one side of it and then gently cut away the inside. Twist the remaining peel and set it on the edge of your glass.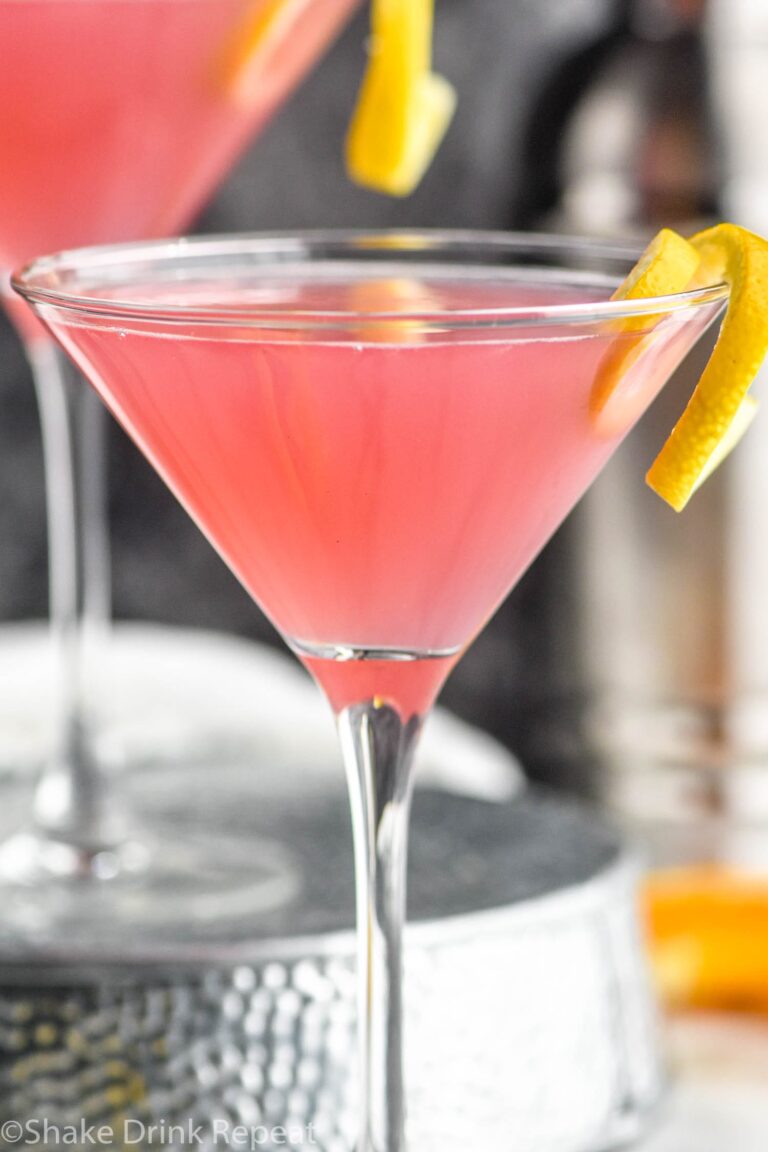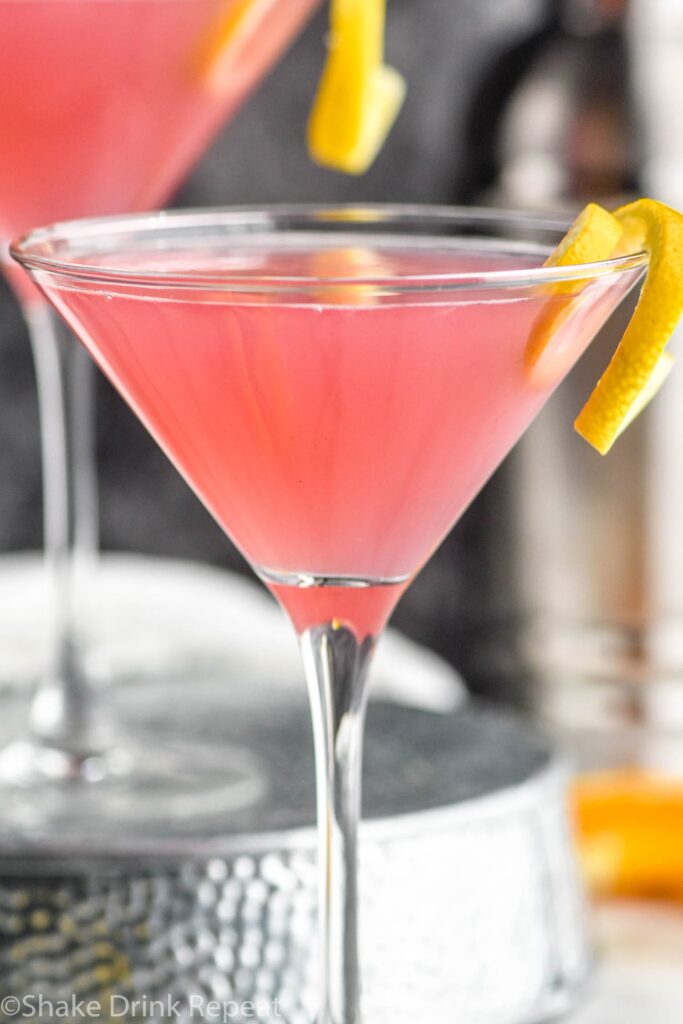 Other Great Martinis
Can't get enough of martinis? Try some of these favorites: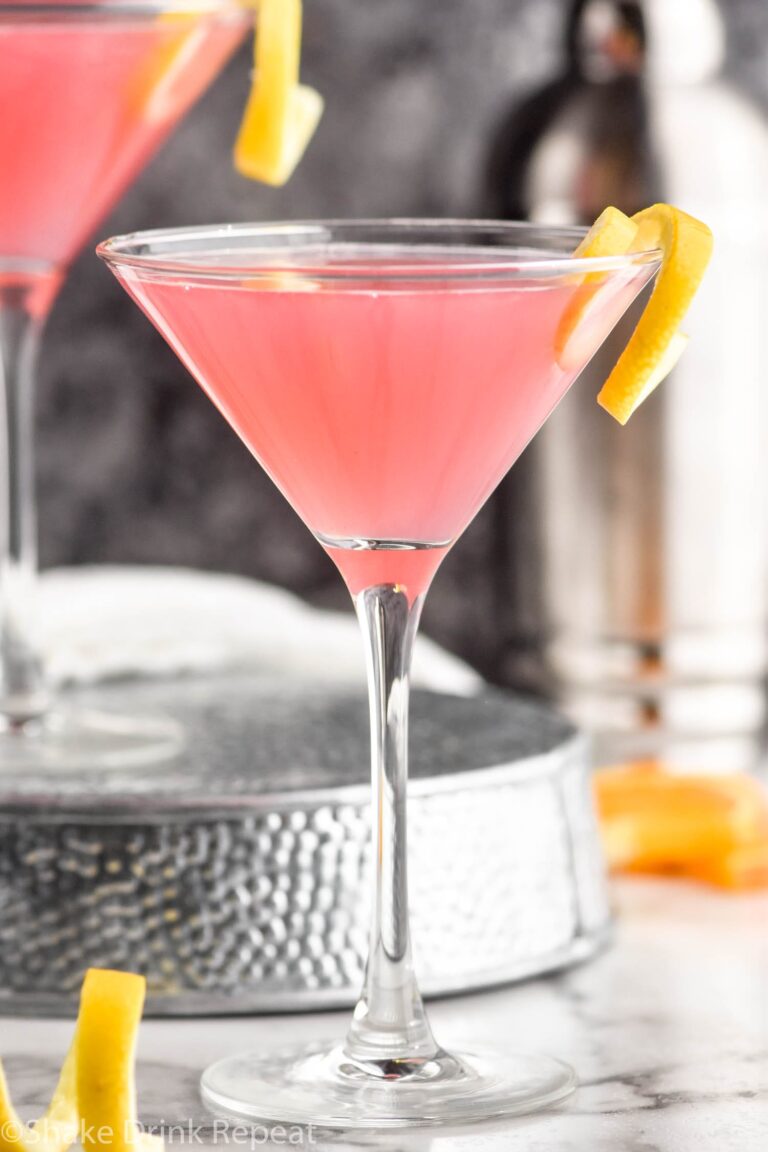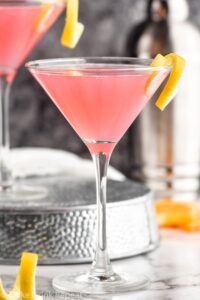 Cosmopolitan Cocktail
This Cosmopolitan Cocktail recipe is a classic! It is easy to make and perfect for sipping on with friends or by yourself on a random Tuesday night.
Ingredients
2

ounces

good quality vodka

1 1/2

ounces

orange liqueur

1

tablespoon

lime juice

1

ounce

cranberry juice
Instructions
Combine all of the ingredients in a martini shaker filled with ice. Shake to combine and strain into a martini glass.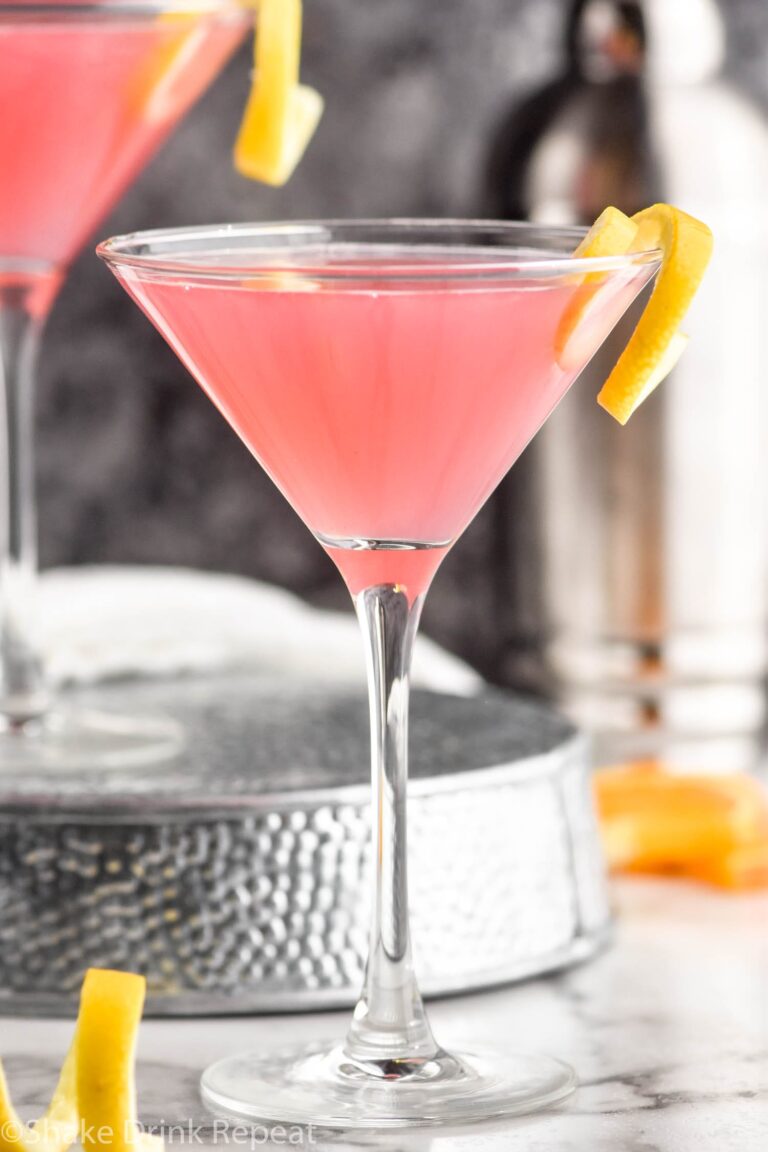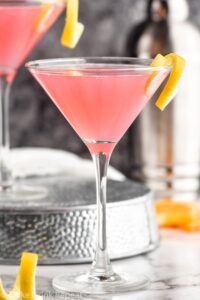 Did You Make This
Cosmopolitan Cocktail
SaveSave
SaveSave
SaveSave