Looking to spice up your weekend date nights? Your girls' nights?  Or heck, your random Tuesday nights? This Jalapeño Moscow Mule recipe is just the cocktail for you.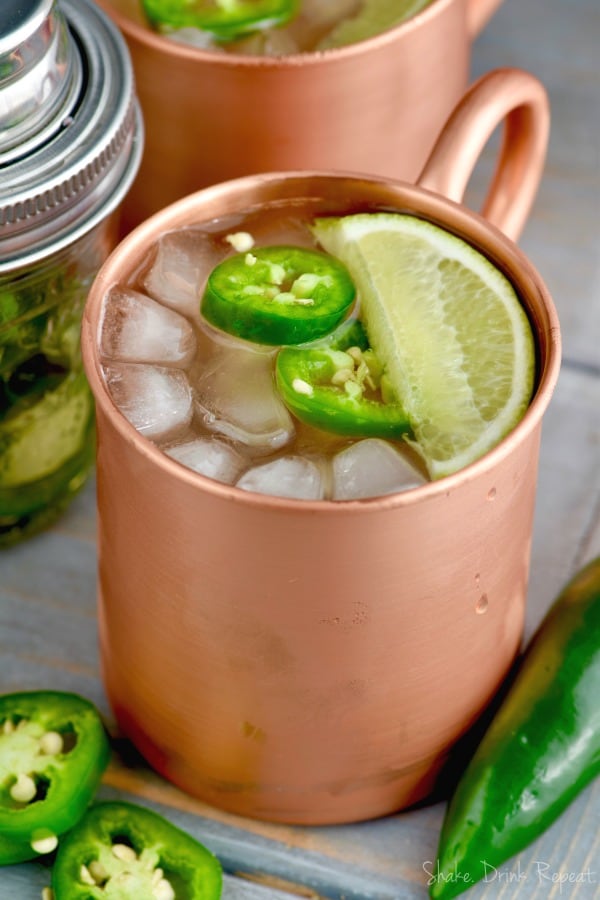 The extra spiciness of our Jalapeno Infused Vodka paired with traditional Moscow mule flavors result in a tantalizing cocktail that will impress your guests and become one of your favorites. For a fruity variation on the traditional Moscow Mule, try these  Cherry Moscow Mules or this sweet Strawberry Basil Moscow Mule recipe.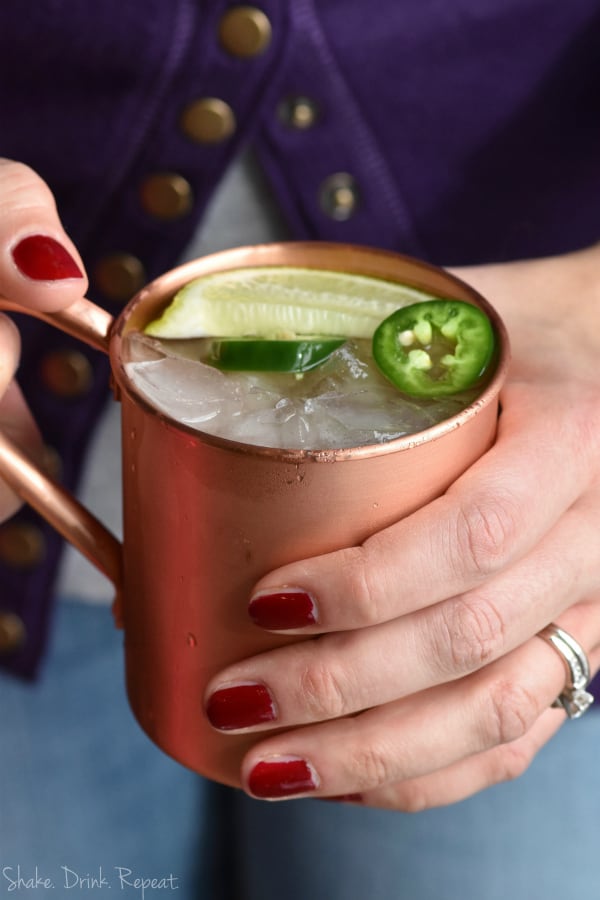 WHAT DO YOU NEED TO MAKE JALAPENO MOSCOW MULES?
This recipe starts with our deliciously spicy Jalapeño Infused Vodka. Slice jalapeños and add to a cup of vodka and let time do its thing. The longer it sits the stronger it gets, but between eight and 24 hours will do the trick. For a milder flavor, let it infuse for about an hour, then strain the jalapenos out of the vodka.
Then, you'll need the juice of one or two limes (enough to make about a quarter cup) and ginger beer. Try this Feisty Cucumber Mint Martini for another spicy option.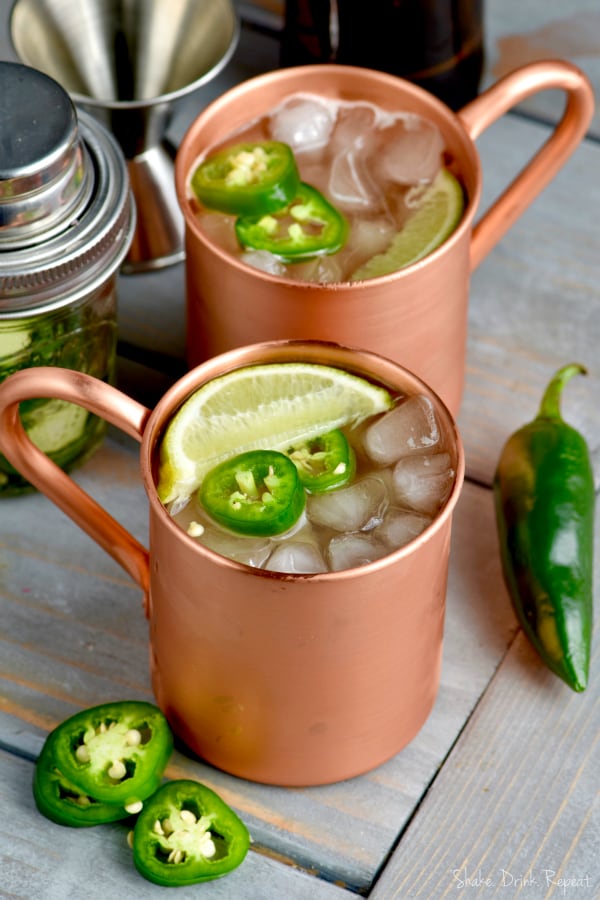 HOW TO MAKE JALAPENO MOSCOW MULES
Combine eight ounces of deliciously infused jalapeno vodka (strained) with a quarter cup of lime juice and 24 ounces of ginger beer.
Mix all together, pour over ice, and serve in copper mugs, obviously.
That's it! So simple and yet so savory and satisfying. You'll find yourself making these for your friends and family again and again.
Can't get enough? Add this Margarita Moscow Mules or this gorgeous Lemonade Moscow Mule to your rotation.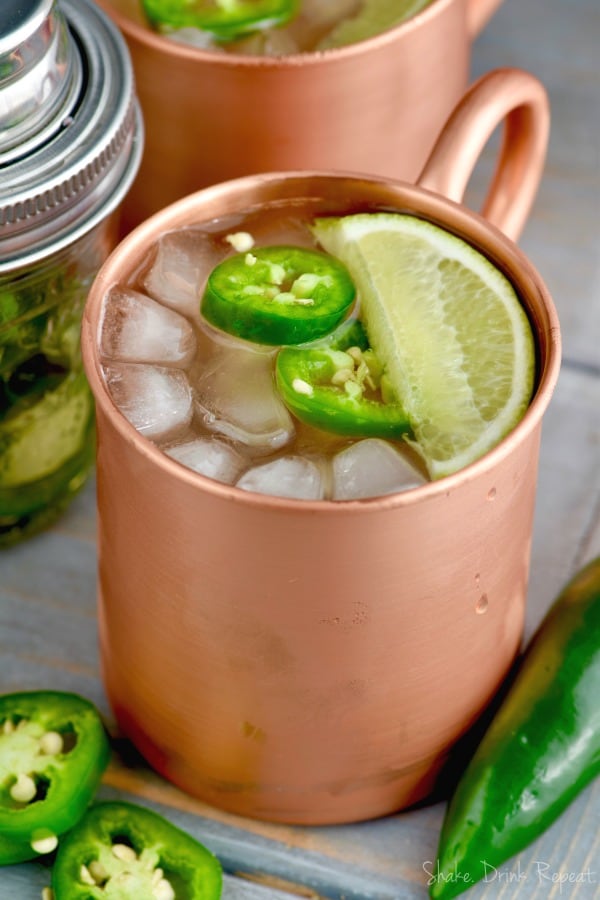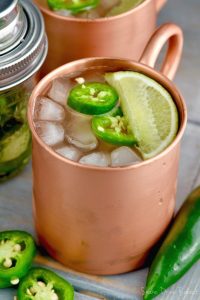 Jalapeño Moscow Mules
This Jalapeño Moscow Mule is the perfect slightly spicy twist on the Original Moscow Mule cocktail you love so much!
Ingredients
8

ounces

jalapeno vodka

(find how to link in notes)

1/4

cup

lime juice

24

ounces

ginger beer
Instructions
Combine all the ingredients for the Jalapeño Moscow Mule and serve over ice.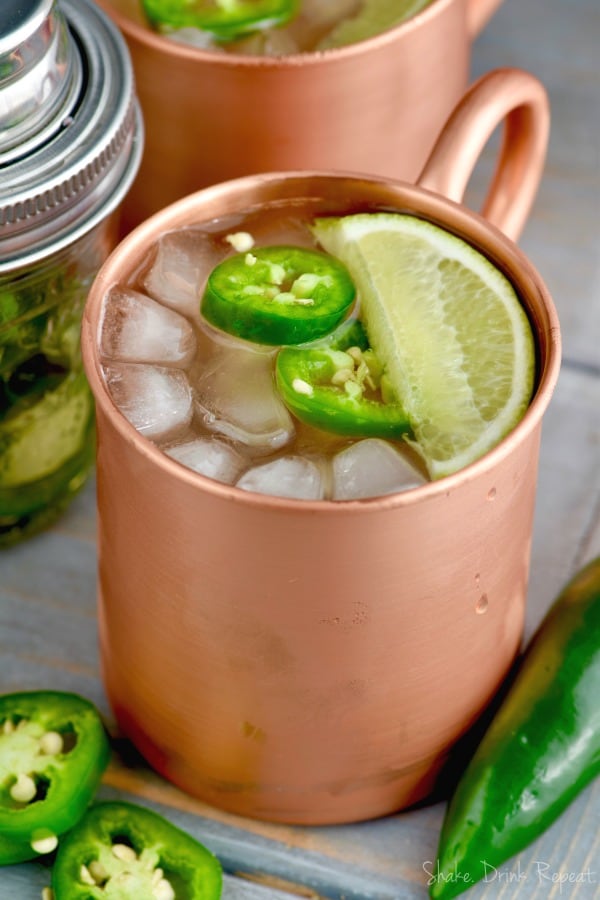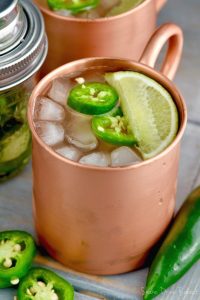 Did You Make This
Jalapeño Moscow Mules
You'll also love: