The Paloma is a tequila-based cocktail that checks ALL the boxes: light, refreshing, fizzy, slightly sweet, AND tart, making it a drink that you can feel great about and really enjoy. No matter the season, this crisp, grapefruit-flavored, low-calorie Paloma Cocktail is easy to make and quenches thirst like no other!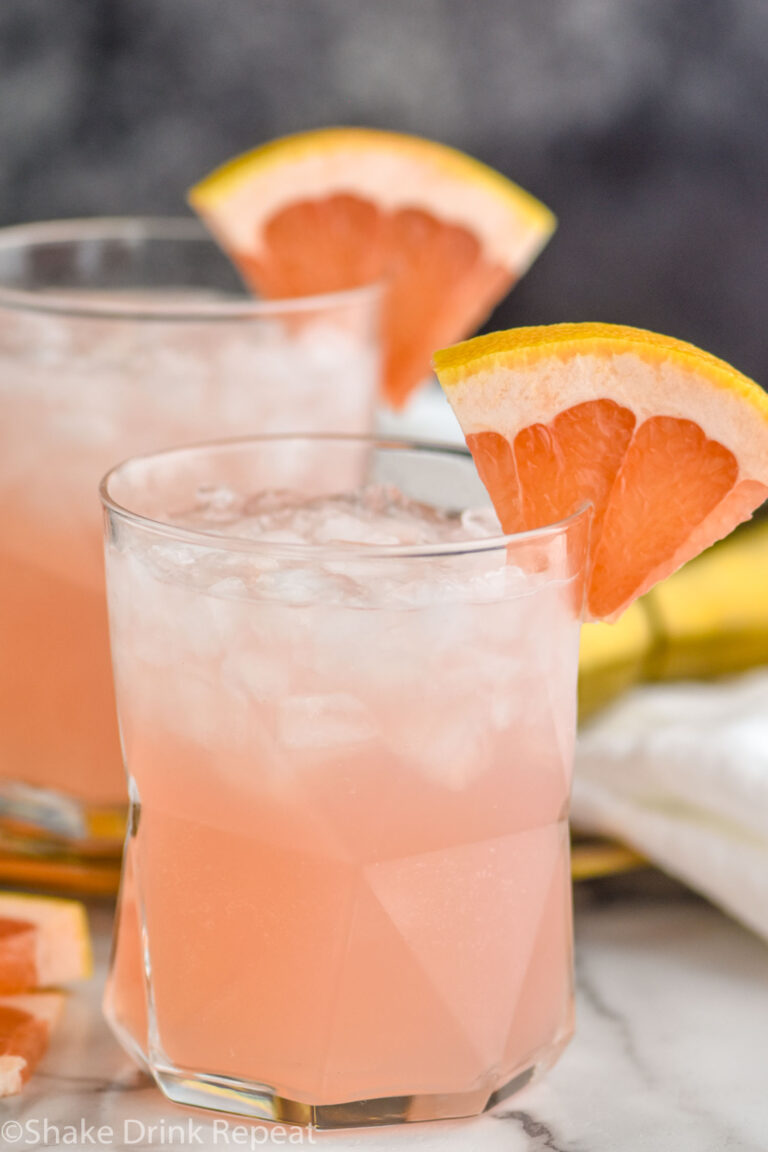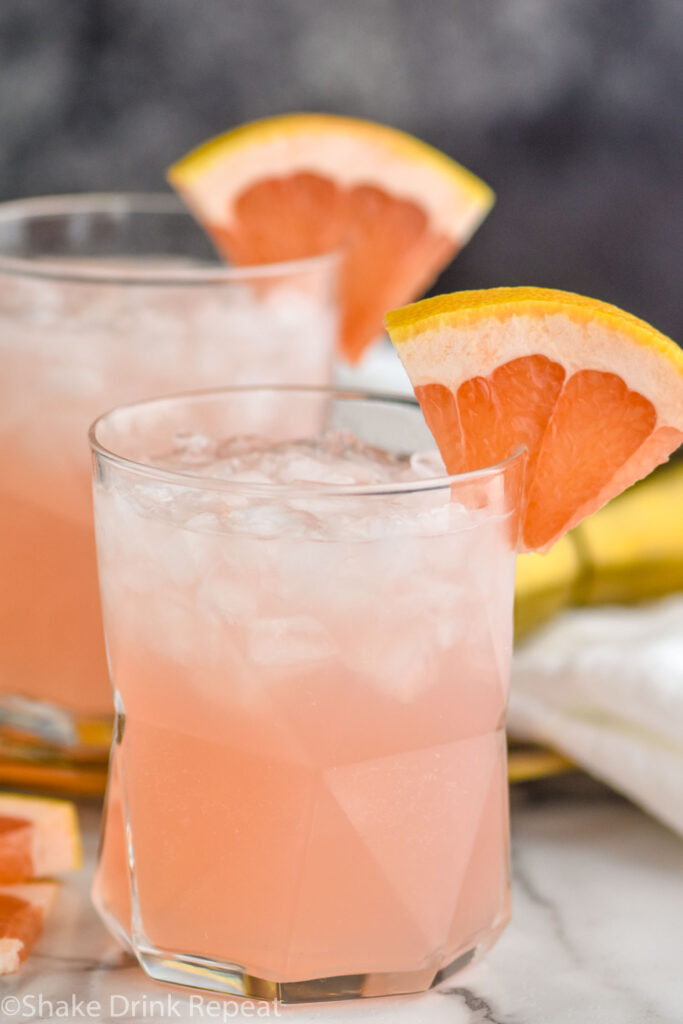 An all-time favorite in Mexico, the Paloma cocktail is like a bubbly margarita. If you're needing a break from the traditional Margarita or you want to experiment more with tequila drinks, this fabulous Paloma recipe is just the cocktail to try. Mimosa Margaritas are a fun twist too!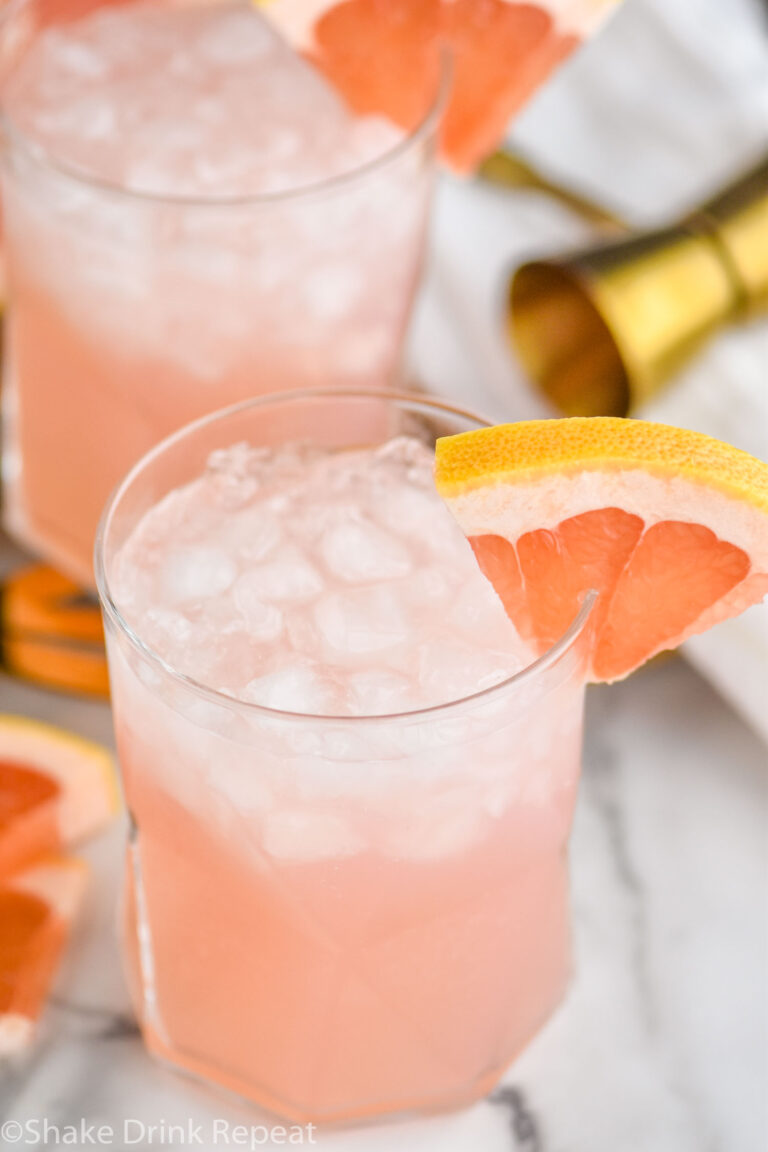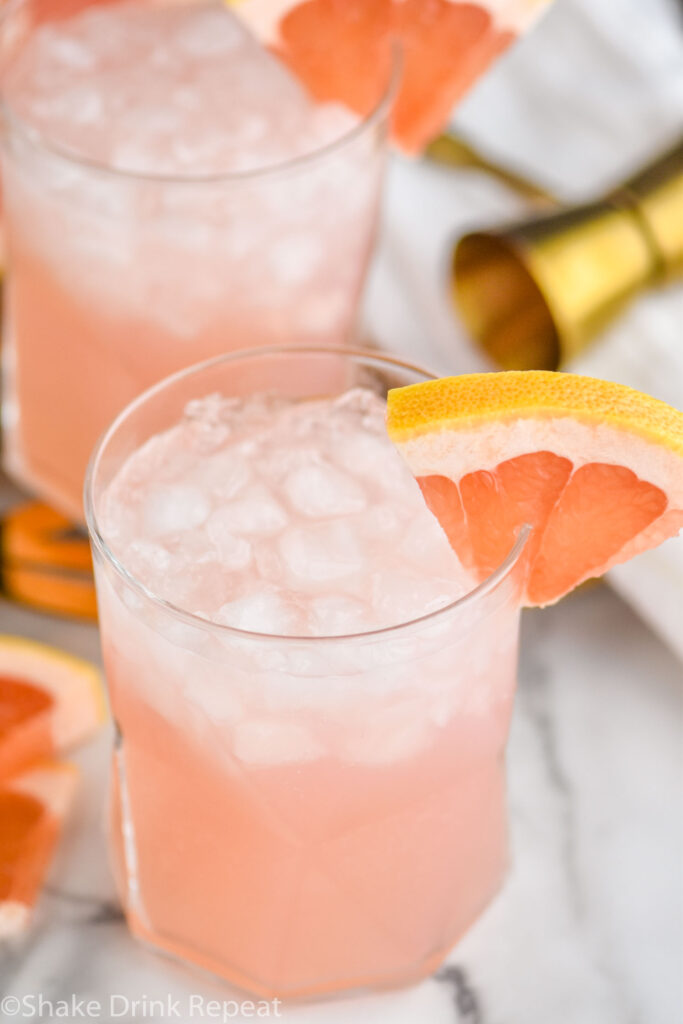 Paloma Recipe
The two main ingredients in a traditional Paloma recipe are tequila and grapefruit, yet the sky's the limit to the variations! The ingredients needed are:
Silver tequila. Use a good quality silver tequila that is 100% agave for the best and freshest flavor. You could also use Mezcal for a smoky flavor.
Lime juice. Freshly squeezed is best if you have it.
Grapefruit juice. All citrus juices are best when they come right from the fruit, but if you are short on time or grapefruits are not in season, canned grapefruit juice will work in his recipe.
Sparkling grapefruit juice. Depending on how sweet you like it, you can use grapefruit soda like Fresca or Squirt in place of sparkling water. But for this gloriously gorgeous cocktail, I mixed in a little La Croix's grapefruit sparkling water. It kept the grapefruit flavor front and center while slicing out several of those pesky calories.
Looking for more grapefruit-flavored cocktails? Try this Grapefruit Champagne Cocktail or Skinny Grapefruit Margarita, a low-calorie favorite.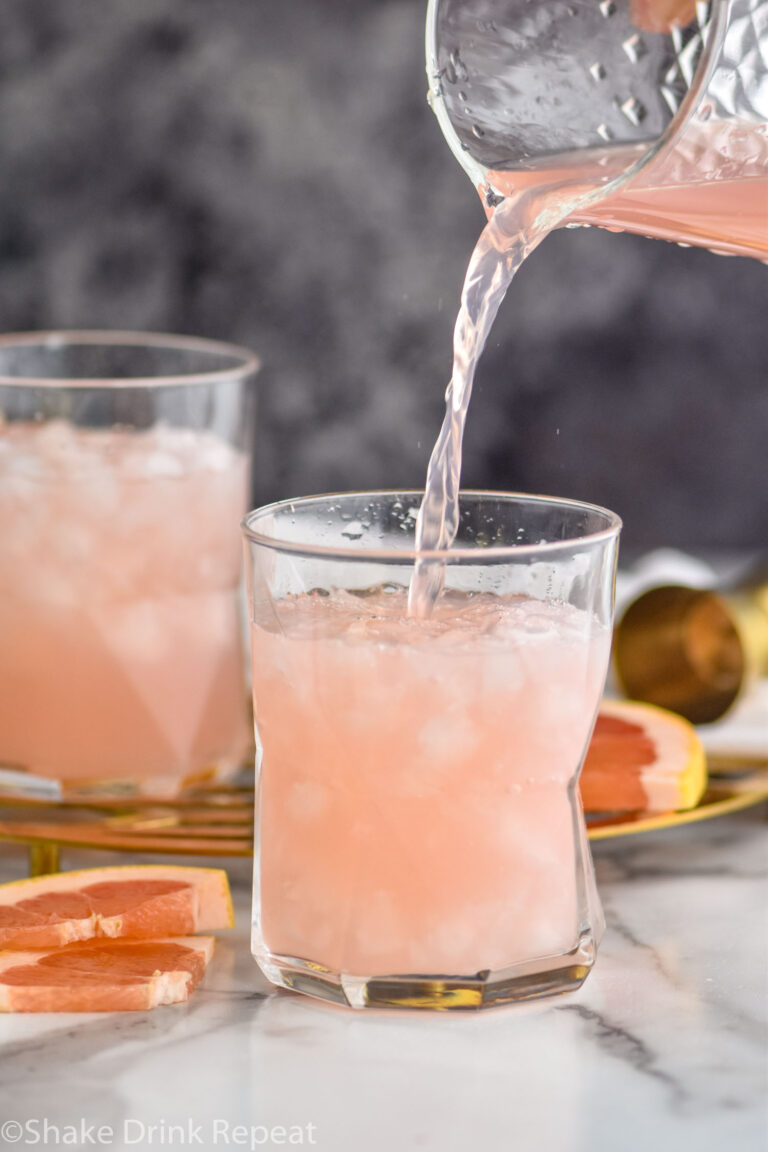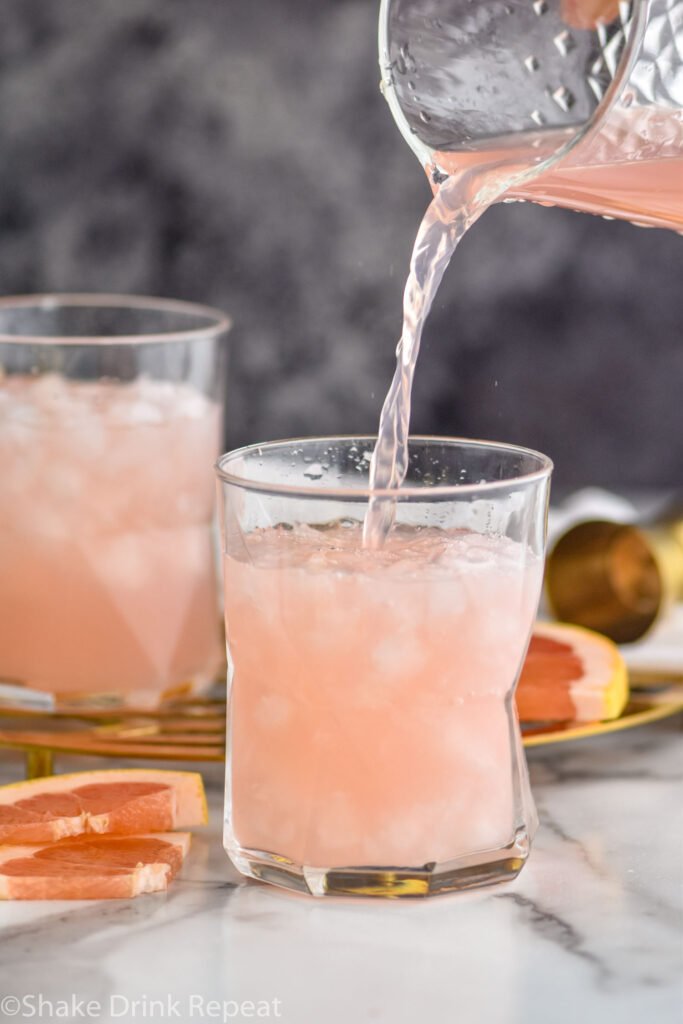 How to Make a Paloma
No cocktail shaker or fancy bar tools are needed to whip up a Paloma drink for yourself and a friend! Below is an overview of how to make a Paloma. For the full recipe including all of the measurements, scroll to the recipe card at the bottom of the post.
Add tequila to a glass with one ounce of lime juice and a couple of ounces of grapefruit juice.
Top with your choice of Squirt, Diet Squirt, La Croix, or just plain sparkling water.
Stir to combine, then pour into a tall glass full of crushed ice.
Your Paloma can be as strong or as weak as you want it to be, depending on how much soda you add. But no matter what, this fruity, fizzy drink goes down smoothly and is simple to whip up anytime. Enjoy!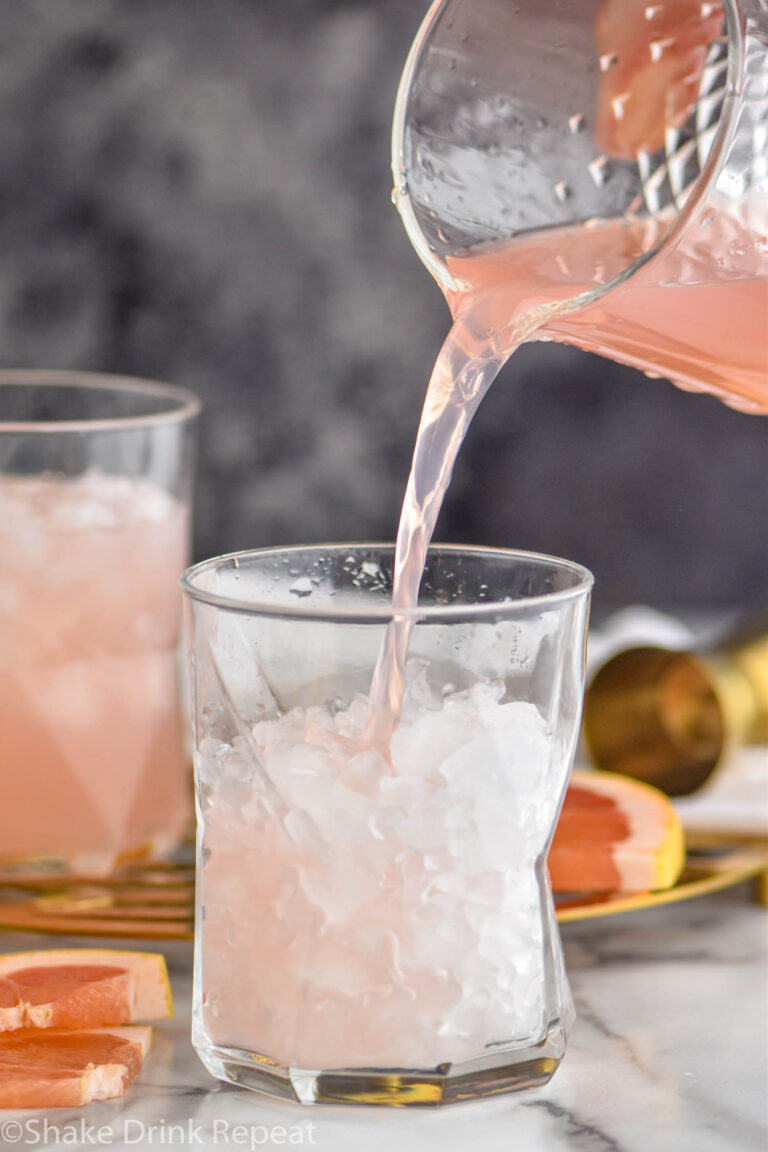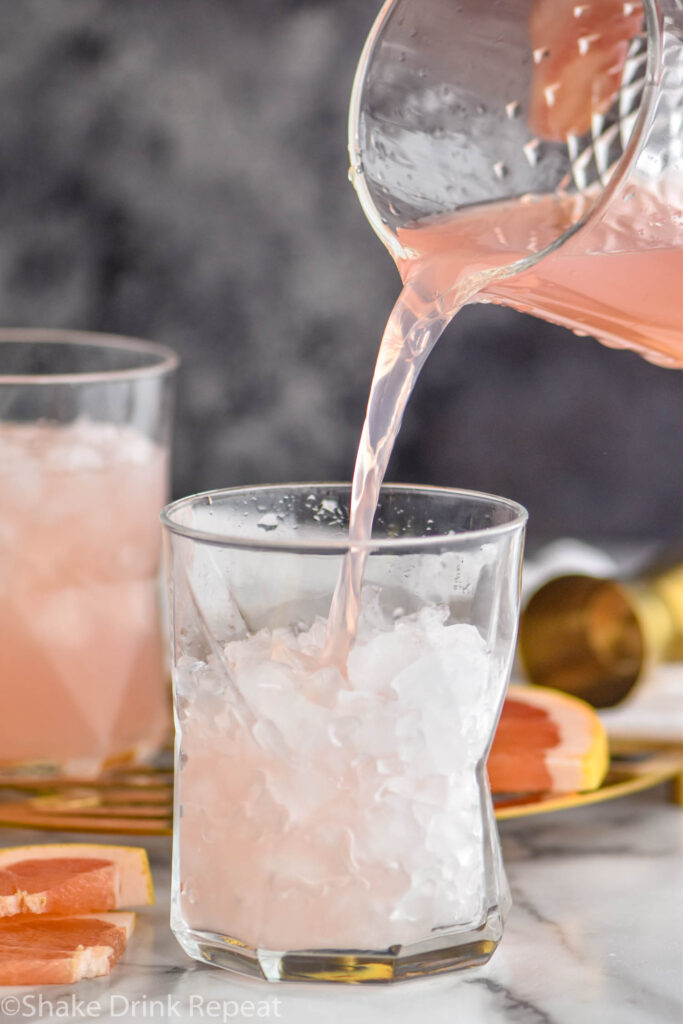 How to Serve
Crushed ice helps keep this fabulous cocktail cold and frosty. A grapefruit or lime wedge makes the perfect garnish and can add a little extra citrus kick depending on your preferences.
Other Tequila Drinks
The first drink that comes to mind when you think of tequila may be a classic margarita, but we have many other tequila cocktail recipes and margarita variations that are outstanding!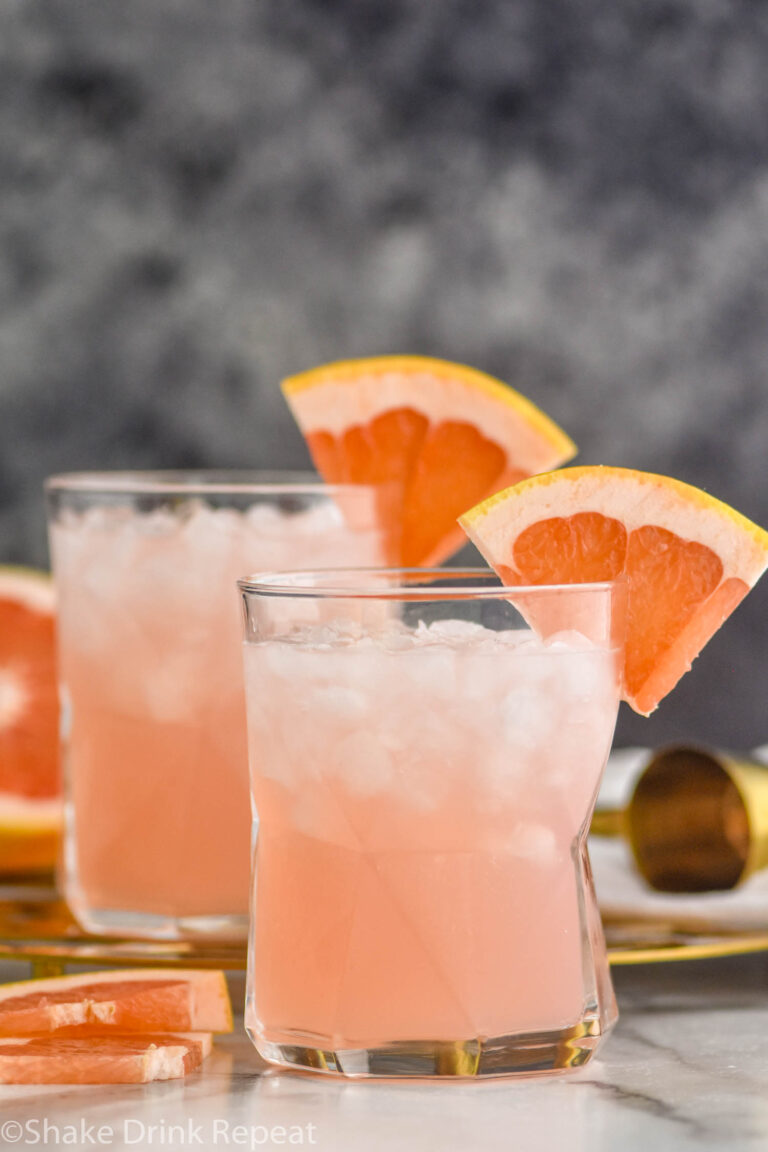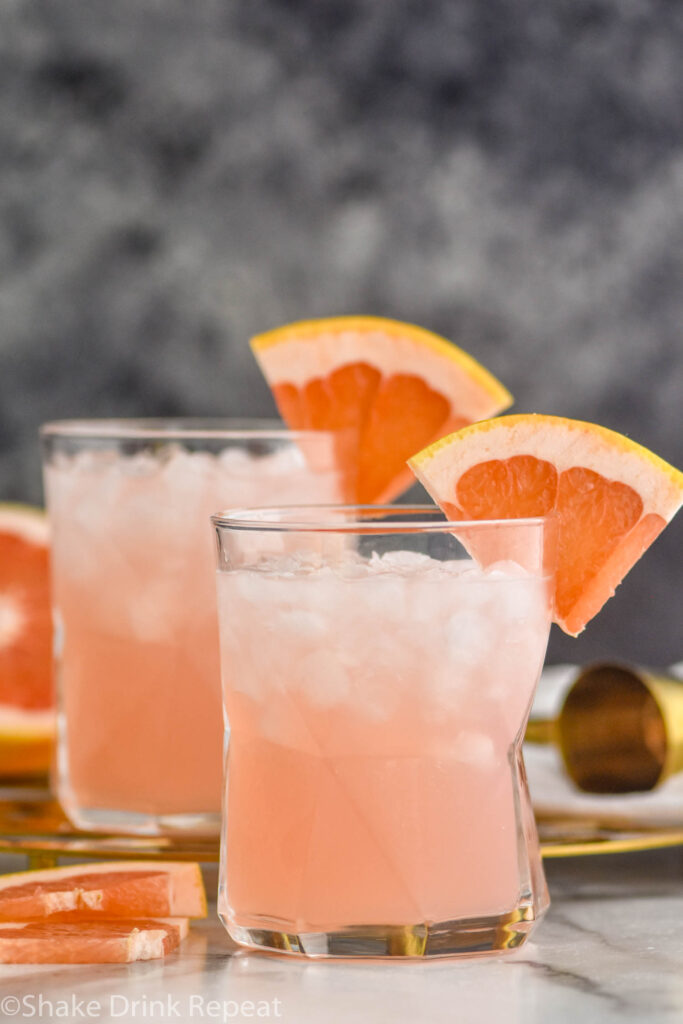 If you try this Paloma drink recipe or any of our other cocktails, leave a comment and tell us what you think!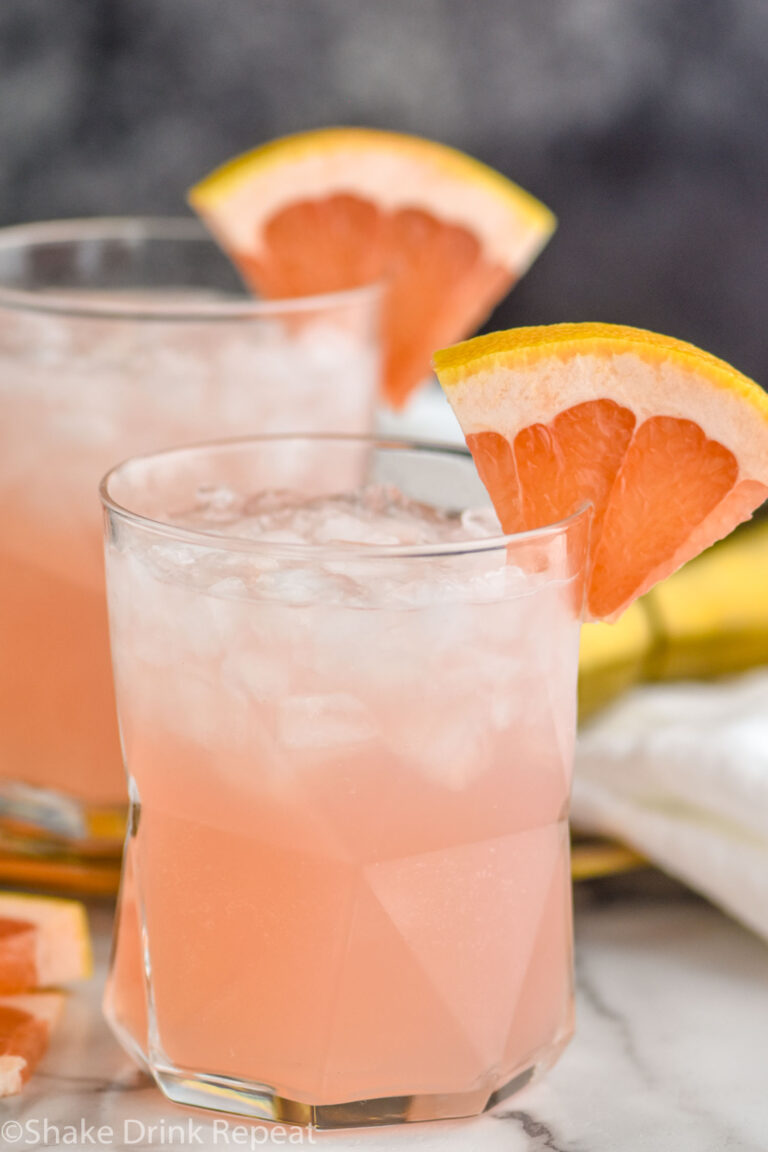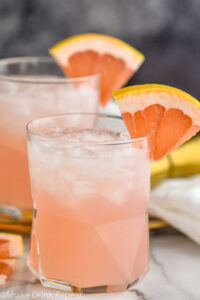 Paloma Cocktail
This crisp, grapefruit flavored, low-calorie Paloma Cocktail is easy to make and quenches summertime thirst like no other!
Ingredients
2

ounces

silver tequila

1

tablespoon

lime juice

2

ounces

grapefruit juice

3

ounces

sparkling grapefruit juice

(see note)
Instructions
Combine all the ingredients and strain into a glass full of crushed ice.
Notes
I used La Croix's Sparkling Pamplemousse sparkling water for a great no-calorie grapefruit flavor. You could definitely replace this with Squirt or Diet Squirt, which is a grapefruit soda, for a slightly sweeter drink.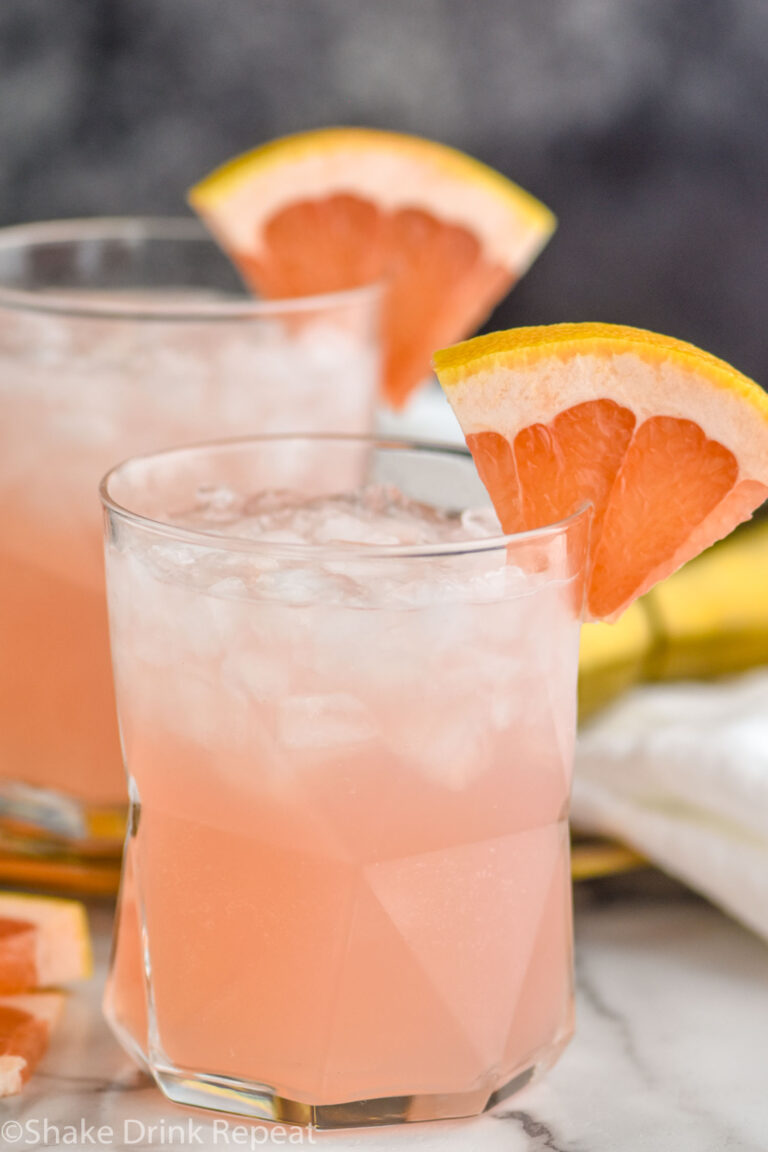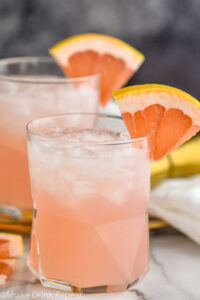 Did You Make This
Paloma Cocktail
SaveSaveSaveSaveSaveSaveSaveSave