The Hemingway Daiquiri or Hemingway Special is a classic cocktail that takes a twist on the original Daiquiri drink. Named after writer Ernest Hemingway, this rum cocktail is complimented with maraschino liqueur and grapefruit juice.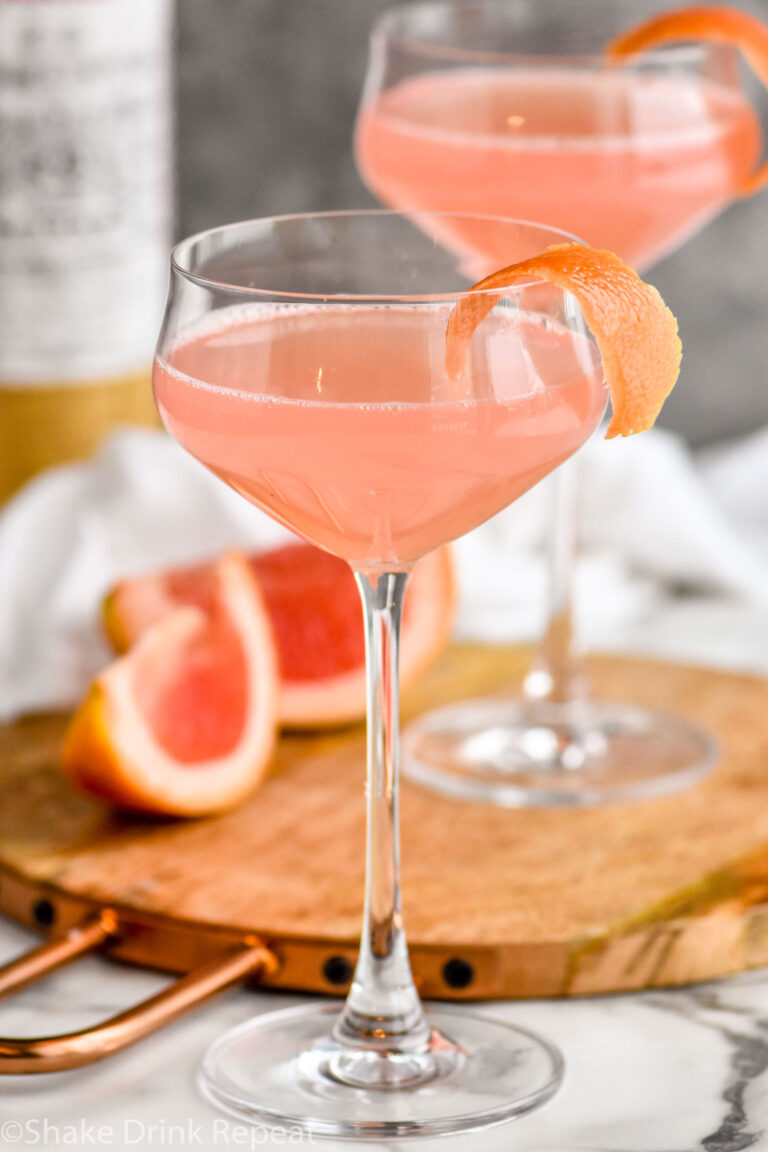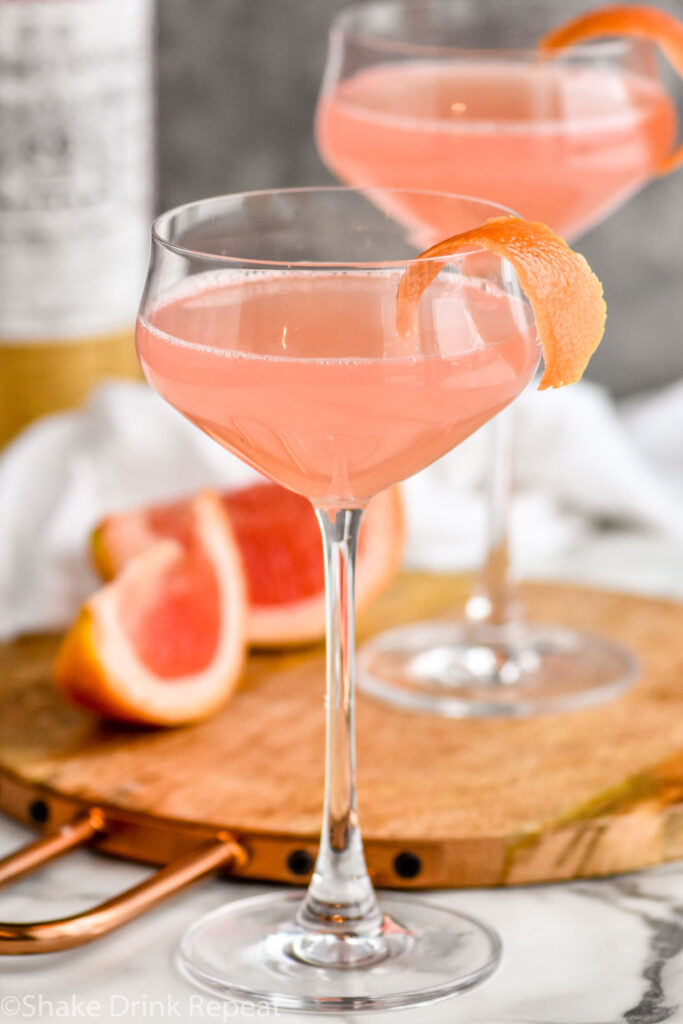 This tart and refreshing Hemingway Special is sure to intrigue and treat your tastebuds. Sweet and tart grapefruit juice combines with tart lime and subtly sweet maraschino cherry liqueur that provides notes of cherry and almond.
Origin of the Hemingway Daiquiri
It was well known that Ernest Hemingway enjoyed a good cocktail and spending time in bars at different places that he visited. The classic Daiquiri, made of rum, lime juice, and simple syrup, was invented in Cuba in the 1800s. While in Havana in the 1920s, Hemingway ordered a Daiquiri but made a few special requests- double the rum and no sugar. Since this variation wasn't a big hit among other customers, the bar decided to make a more desirable version in his name. The Hemingway Daiquiri recipe was born and has been a hit ever since.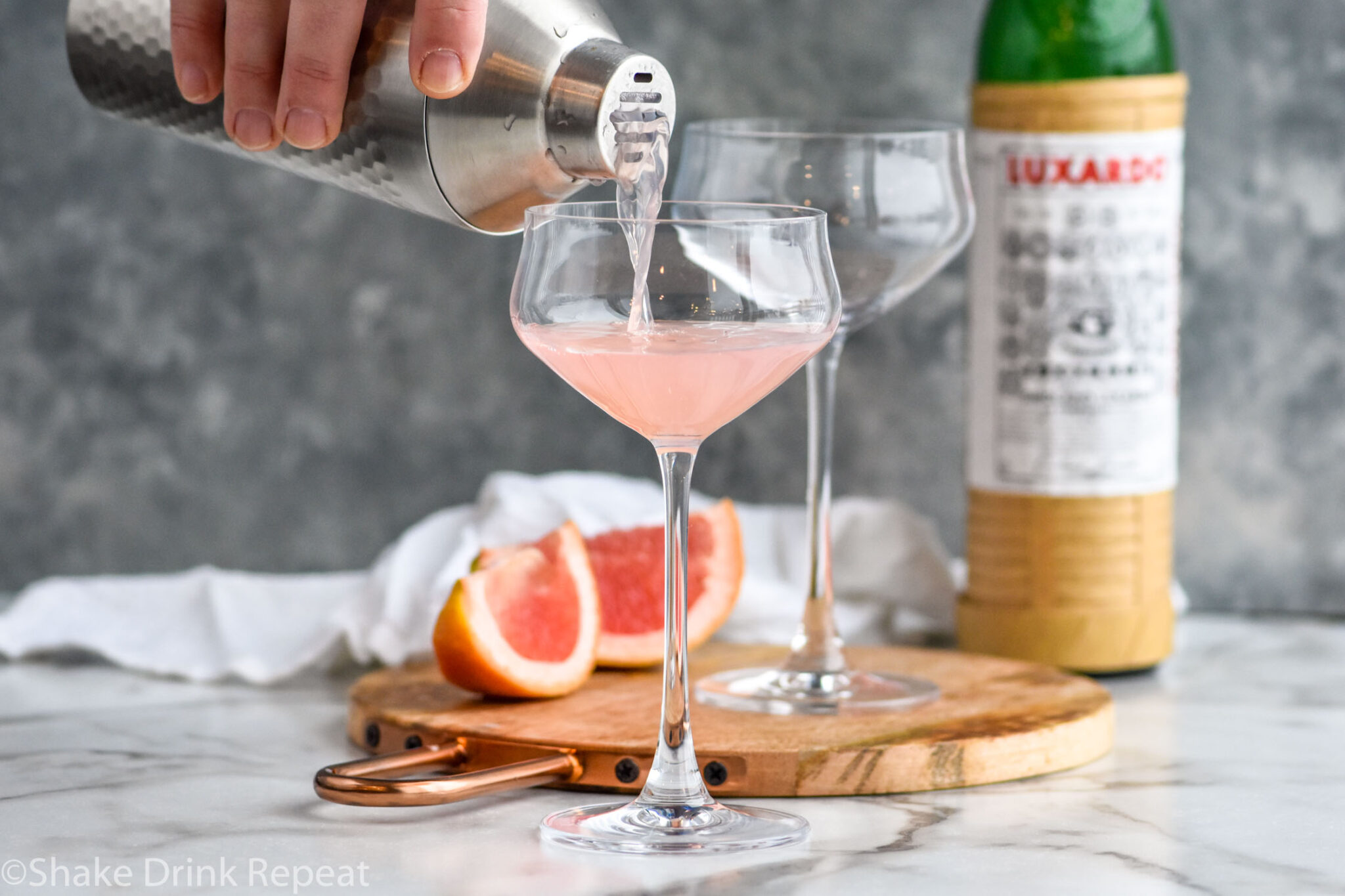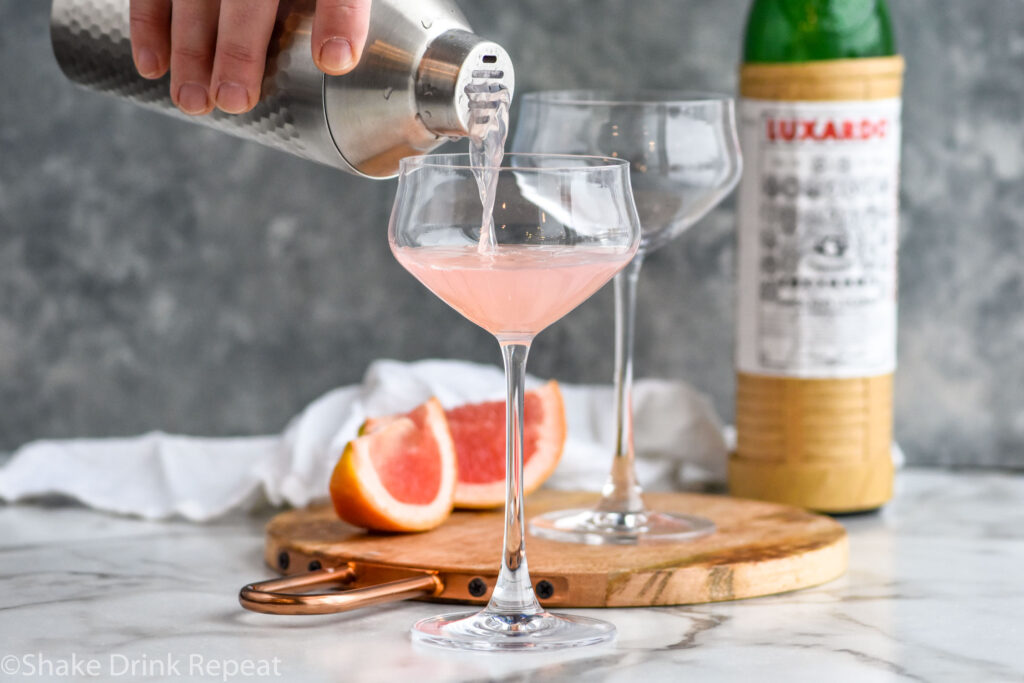 How to Make a Hemingway Daiquiri
Fill a cocktail shaker with ice. If you don't have a cocktail shaker, use a mason jar with lid.
Add Maraschino Liqueur. This tasty liqueur also stars in the Aviation Cocktail.
Add lime juice and grapefruit juice. Fresh is best for both of these ingredients if available. You can get 1/2 to 1 ounce of juice out of the average lime, which is enough for one or two drinks. You will be able to squeeze about 5 ounces of juice out of a single grapefruit which will be enough for a few rounds.
Add Rum. See the difference between white and dark rum below.
Give it a good shake and strain into a glass.
Garnish and enjoy!
How to Drink Hemingway Daiquiri
This is definitely a cocktail you want to enjoy with each sip. It is perfect for a warm evening or at home happy hour.
Difference Between White and Dark Rum
The difference between white and dark rum lies in where and how long it is aged. White rum is unaged or aged in large stainless steel barrels while dark is aged much longer in big charred oak barrels. White rum has a light, sweet flavor, while dark rum has a deep, smoky-sweet flavor.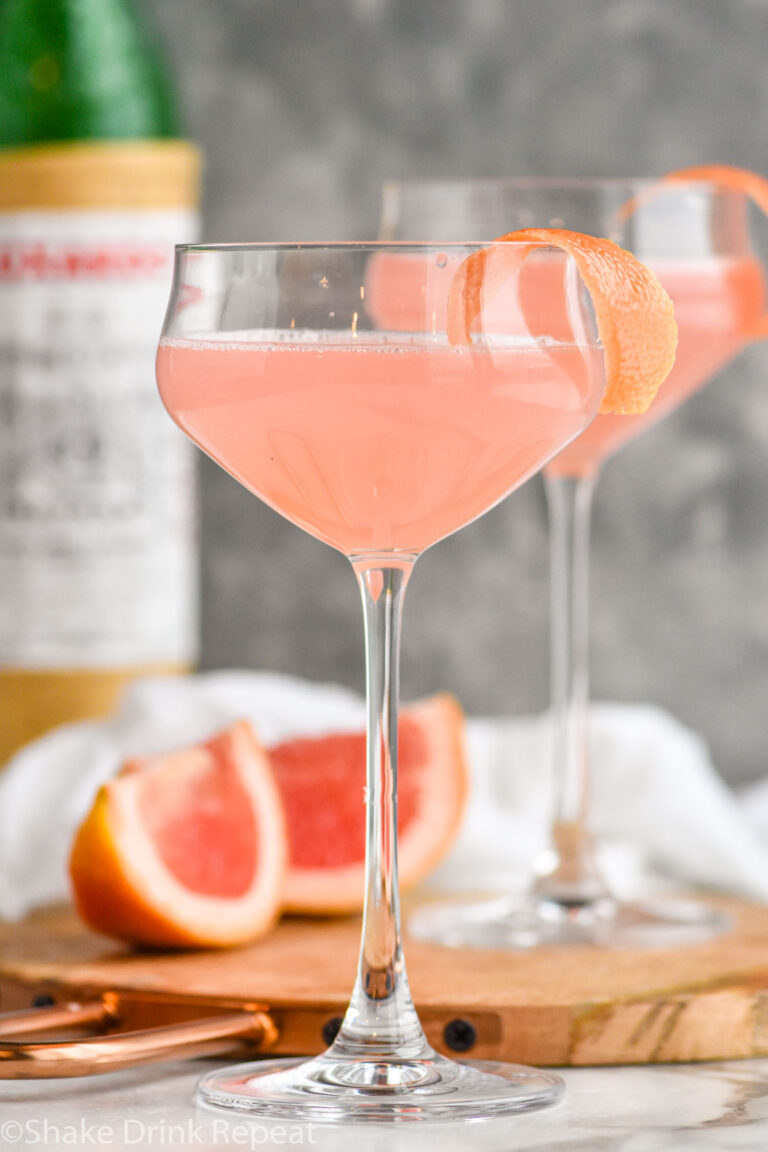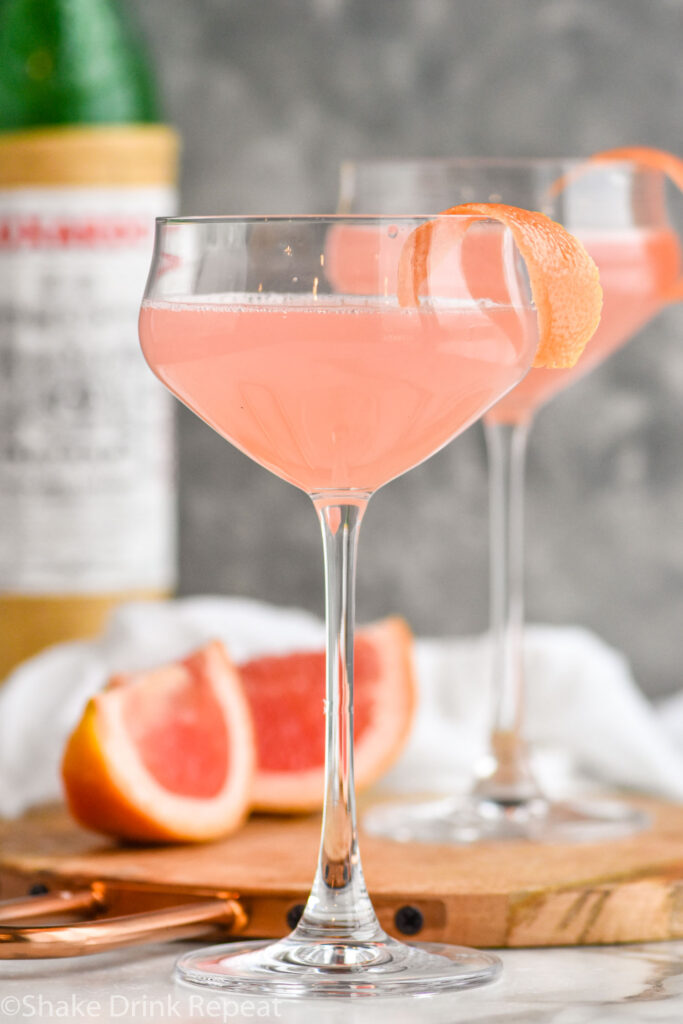 How to Serve
Serve your Hemingway Daiquiri recipe in a coupe glass as is or garnish with a grapefruit peel. It is best served or enjoyed cold so prepare just prior to serving.
FAQ
Why is it called a Hemingway daiquiri?
It is named after the writer Ernest Hemingway after he ordered a Daiquiri in Havana with special instructions on the classic cocktail.
Who invented the Hemingway daiquiri?
A bartender in Havanah in the 1920s or 30s. The cocktail was named after famous writer Ernest Hemingway.
What makes something a daiquiri?
A Daiquiri is a classic family of cocktails that contain three components: rum, citrus juice, and a sweetener. While a classic daiquiri is shaken and strained into a chilled glass, there are many variations including different flavors and blending it with ice to make a frozen cocktail.
Other Daiquiri Recipes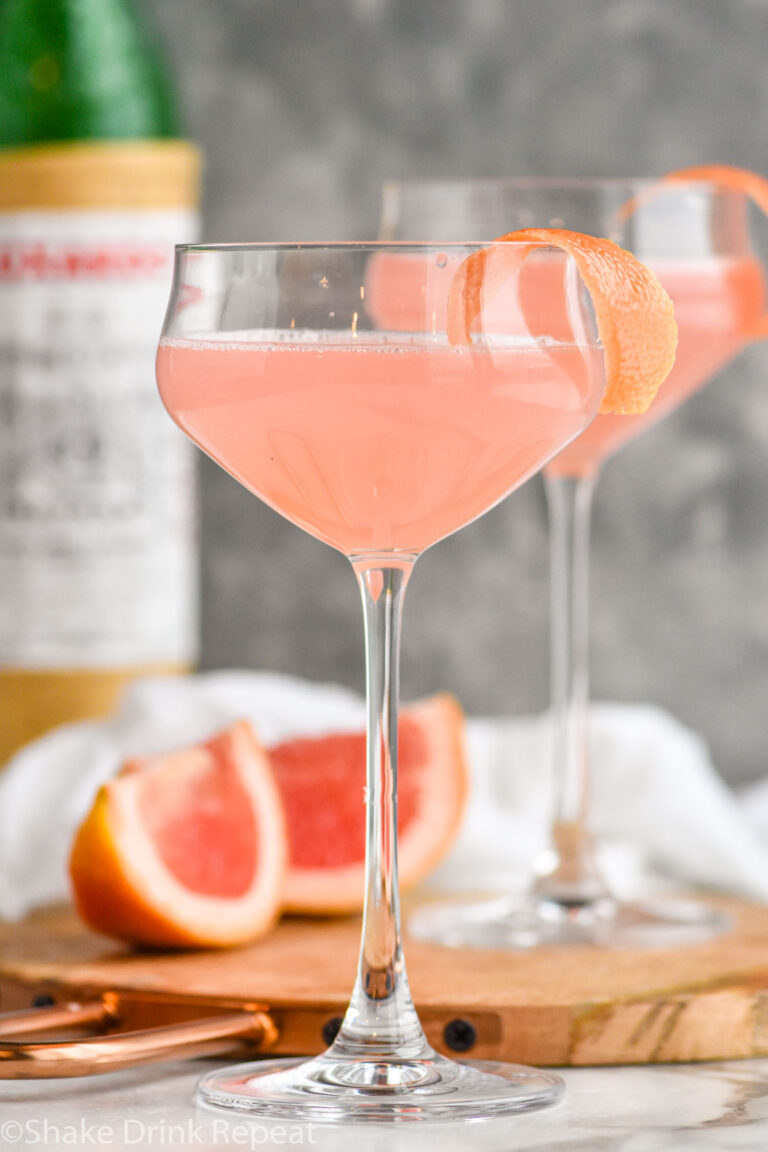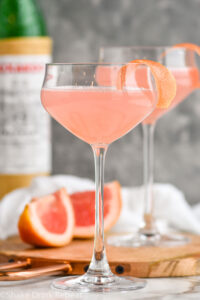 Hemingway Daiquiri
The Hemingway Daiquiri is a classic cocktail named after writer Ernest Hemingway and complimented with maraschino liqueur and grapefruit juice.
Ingredients
Instructions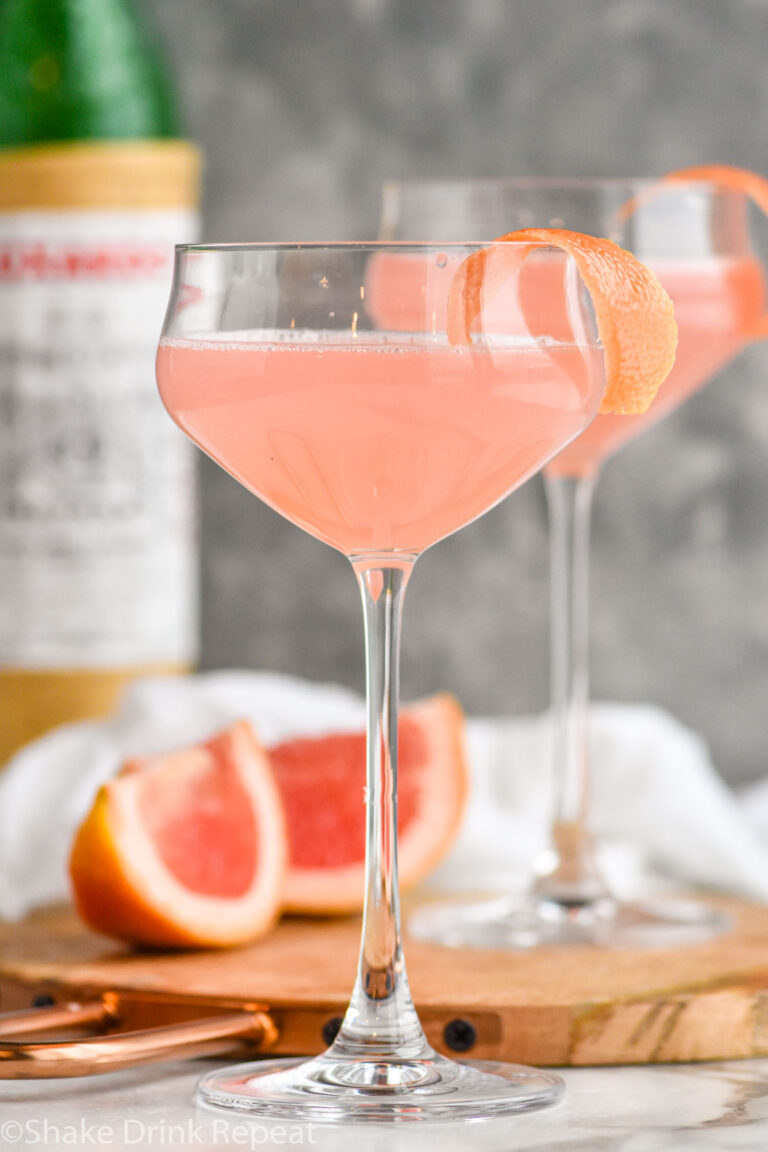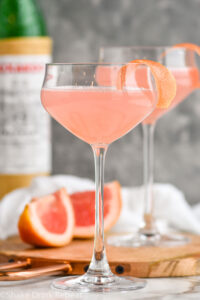 Did You Make This
Hemingway Daiquiri