Pink Lemonade is as much a summertime staple as a backyard swimming pool or a neighborhood picnic. The beautiful color, the icy cold tart flavor mixed with a hint of sweet sugar. Ahhhhhh. Where's my beach umbrella already? This summer (or sooner, if you live in a place that actually believes in warm March weather), take your summer sweet treat to the next level with this tasty Pink Lemonade Vodka Punch.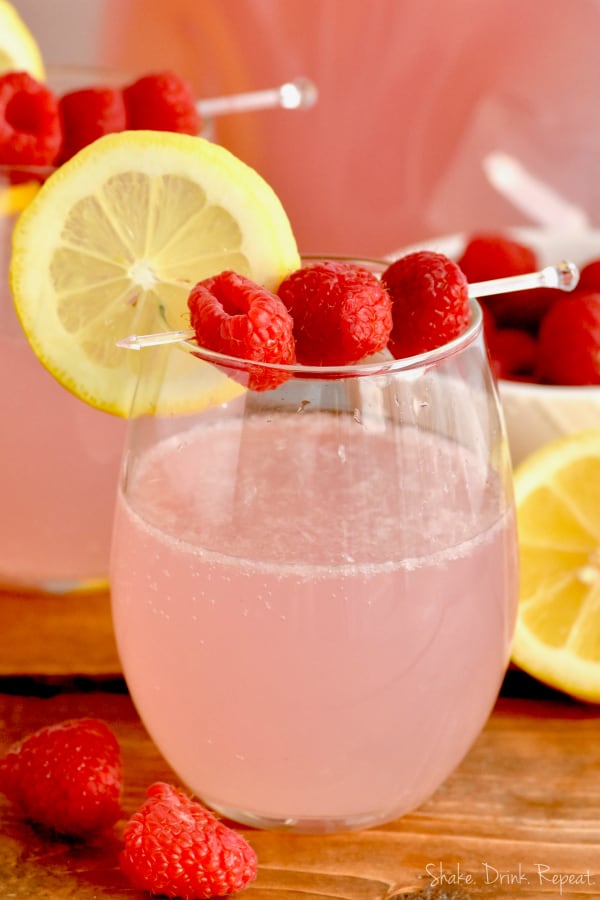 Made with just three ingredients, this vodka punch recipe whips up in a snap and can be stretched to please a huge crowd. Lemonade can be dressed up a million deliciously fruity (and boozy) ways. You'll love my Strawberry Lemonade Spritzer, this Blueberry Vodka Lemonade or this gorgeous Raspberry Peach Lemonade Punch.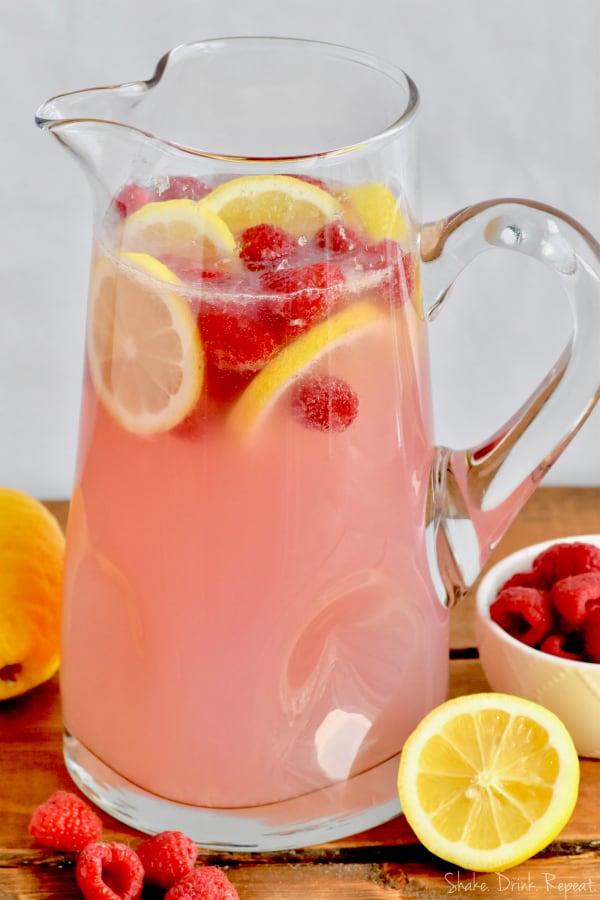 WHAT'S IN PINK LEMONADE VODKA PUNCH?
For this pink lemonade with vodka recipe, all you need is some frozen pink lemonade concentrate, citrus vodka and some good old lemon-lime soda. That's it! Oh and a few fresh berries and lemons for garnish. It's so versatile too.  You can easily add more vodka or more soda depending on your pitcher size or how many thirsty folks are crowding around your patio. Loving pink lemonade in a cocktail? Try this Pink Lemonade Margarita too!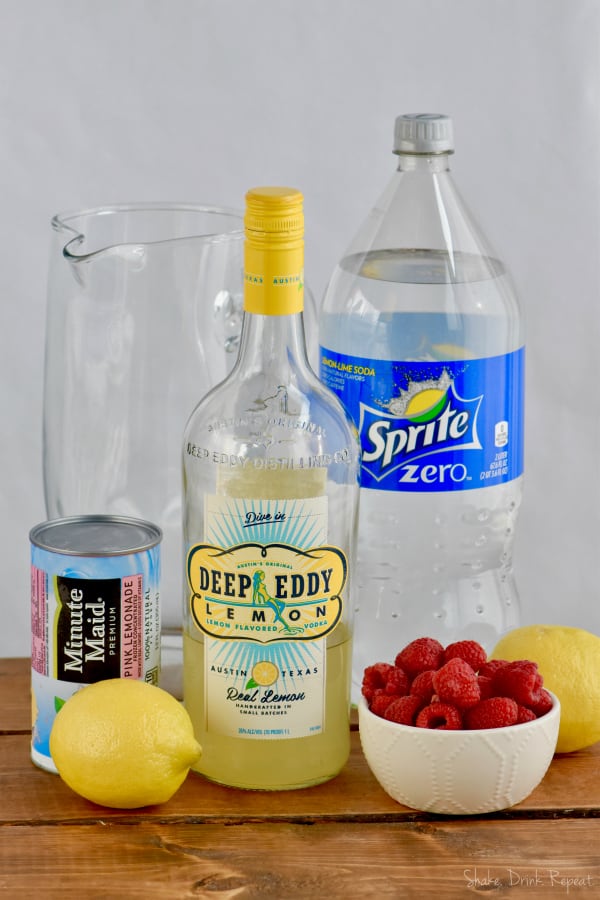 HOW TO MAKE PINK LEMONADE VODKA PUNCH
Combine 12 ounces frozen pink lemonade concentrate with one cup of citrus vodka in a large pitcher.
Add just enough lemon-lime soda to fill up the pitcher and stir all together. Your guests can top off their glass with extra soda if they want.
Garnish with sliced lemons and some fresh raspberries and voila! You have a gorgeous summertime cocktail that will please all your party-goers.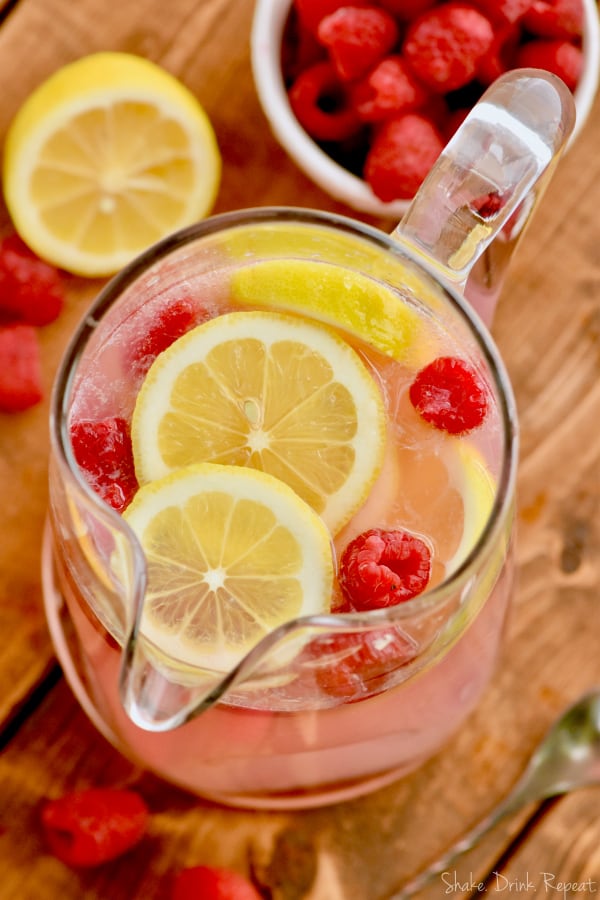 So fresh and delicious, this vodka punch will be a favorite all summer long! For other superb cocktail ideas try this Vodka Gimlet or this Peach Vodka Smash.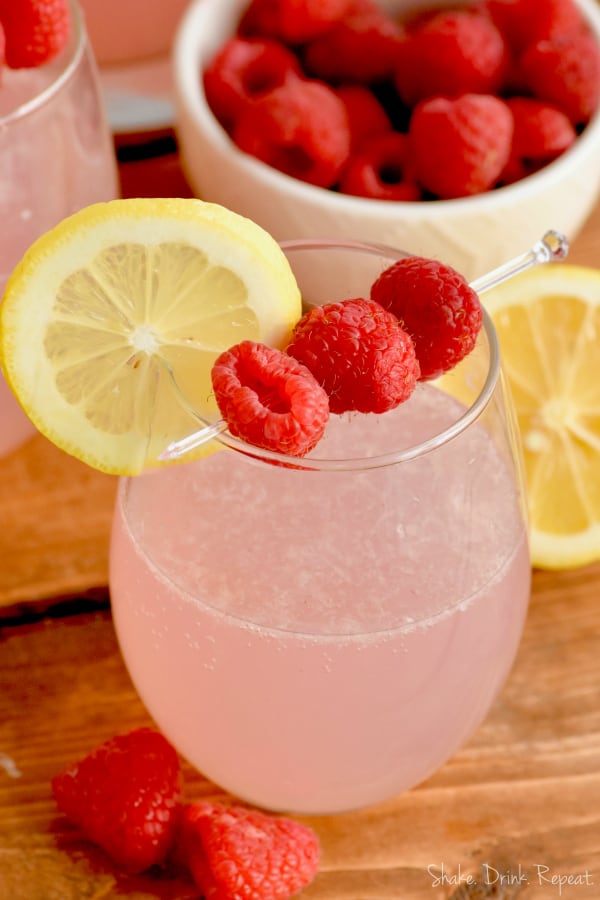 WATCH ME MAKE THIS PINK LEMONADE VODKA PUNCH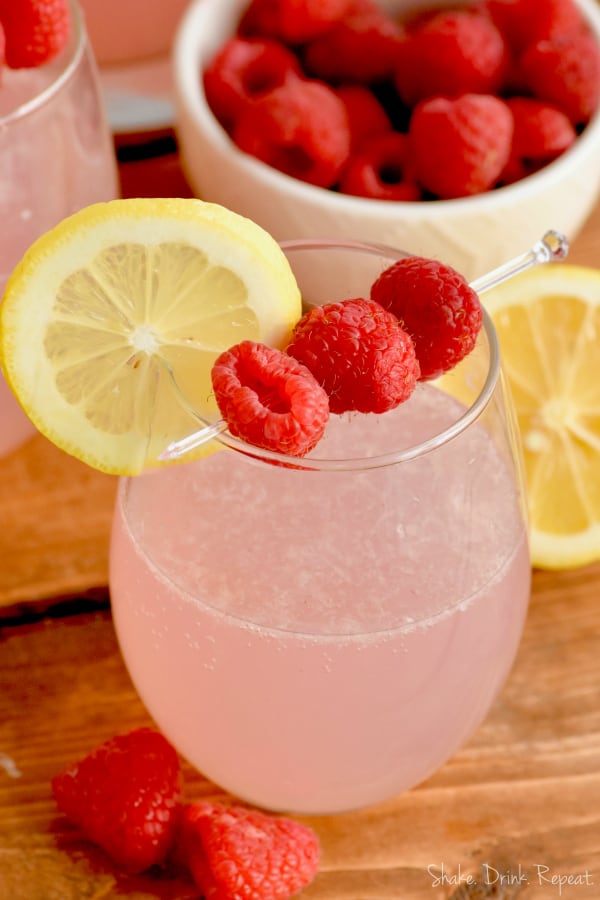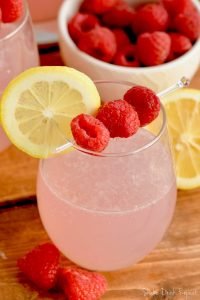 Pink Lemonade Vodka Punch
This Pink Lemonade Vodka Punch recipe is only three ingredients!! It is so easy and perfect for a party!
Ingredients
1

12 ounce

pink lemonade concentrate

1

cup

citrus vodka

1

2 liter bottle

lemon lime soda

fresh raspberries

fresh sliced lemon
Instructions
Combine all of the ingredients in a large pitcher, adding the soda last. Serve immediately.
Notes
If you like you drinks less sweet, replace half of the soda in this recipe with club soda. If you really don't care for a sweet drink, replace all of it!
If you need things in your life more booze, add more vodka to this recipe!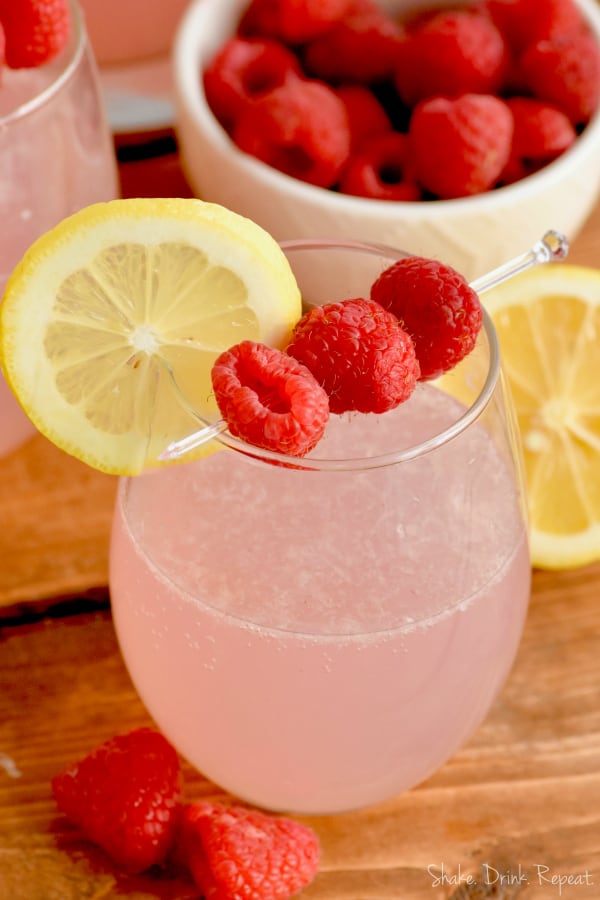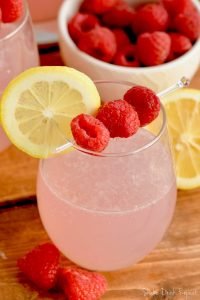 Did You Make This
Pink Lemonade Vodka Punch
Love this? Try these: