This Cranberry Daiquiri is a delightful pink drink that is refreshing and easy to drink. Cranberry has a way of adding a fruity touch without being overly sweet, a wonderful cocktail complement to tart lime juice and white rum in this cranberry cocktail recipe.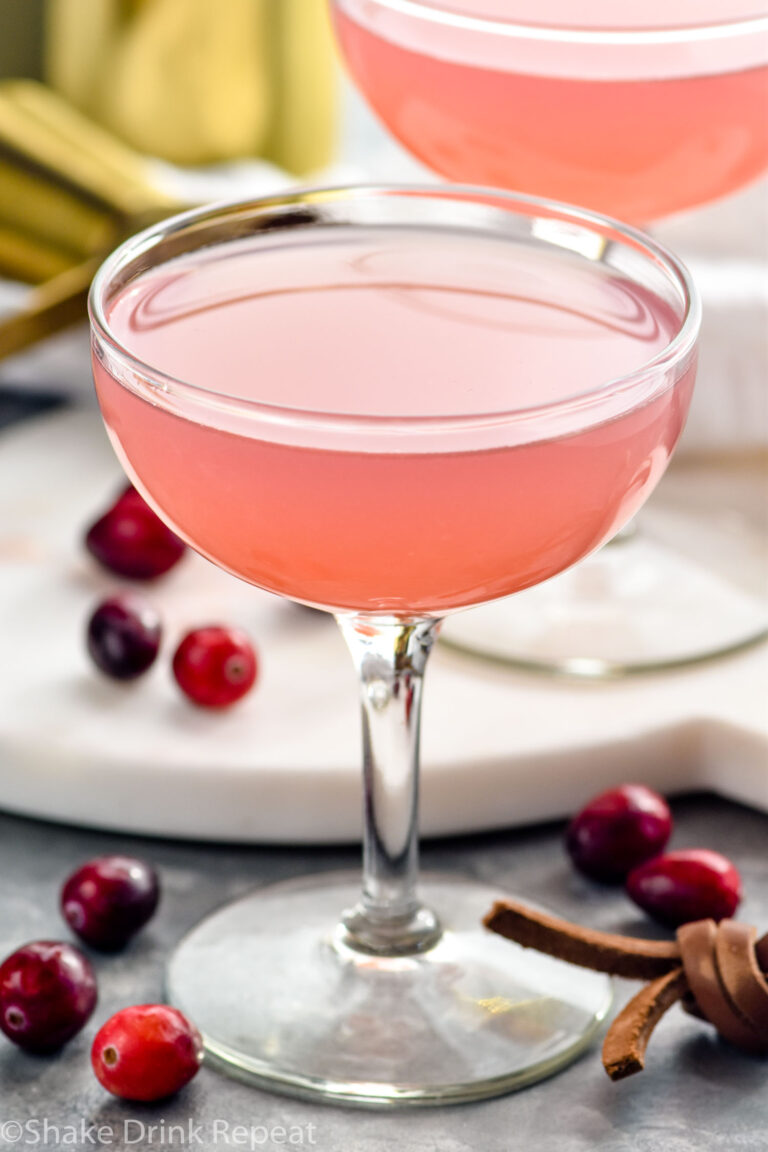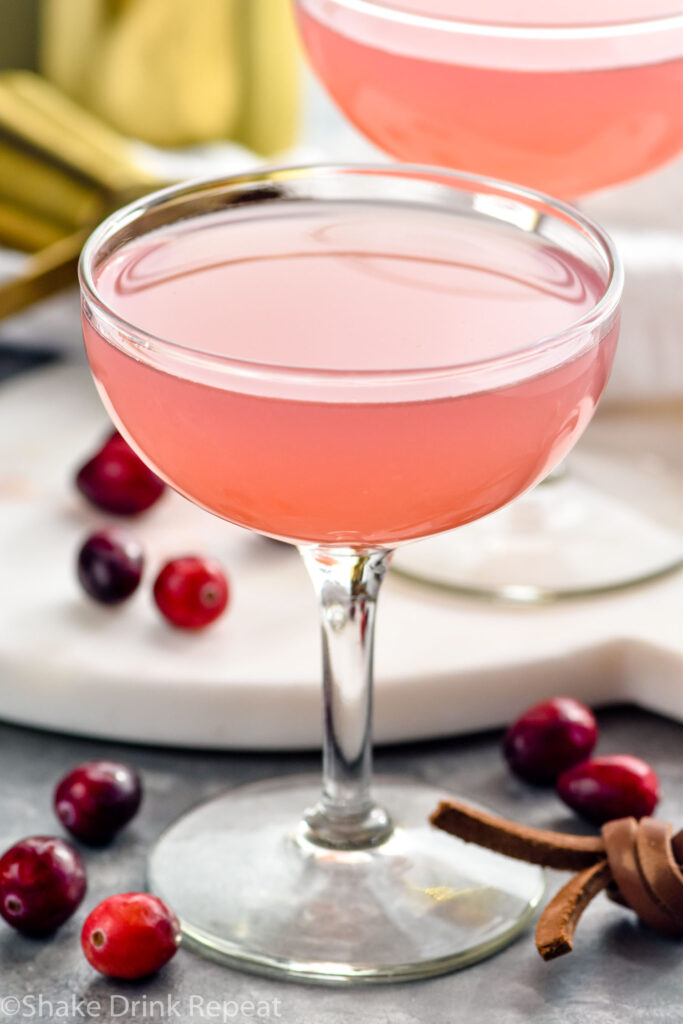 The classic daiquiri is made with rum, lime juice, and a sweetener. Many variations have been made, including adding flavors and blending the drink with ice like in a Strawberry Daiquiri. This cranberry daiquiri features tart, sweet cranberry juice, sweet simple syrup, tart lime, and, of course, rum! The result is a balanced and refreshing cocktail that can be enjoyed any season.
How to Make Simple Syrup
Making simple syrup at home is super easy and can be used in hundreds of cocktails!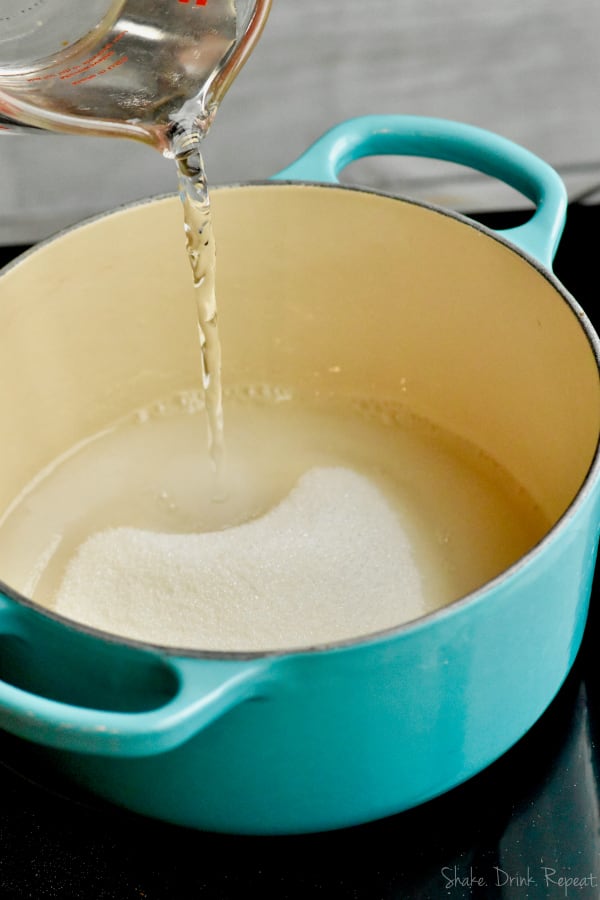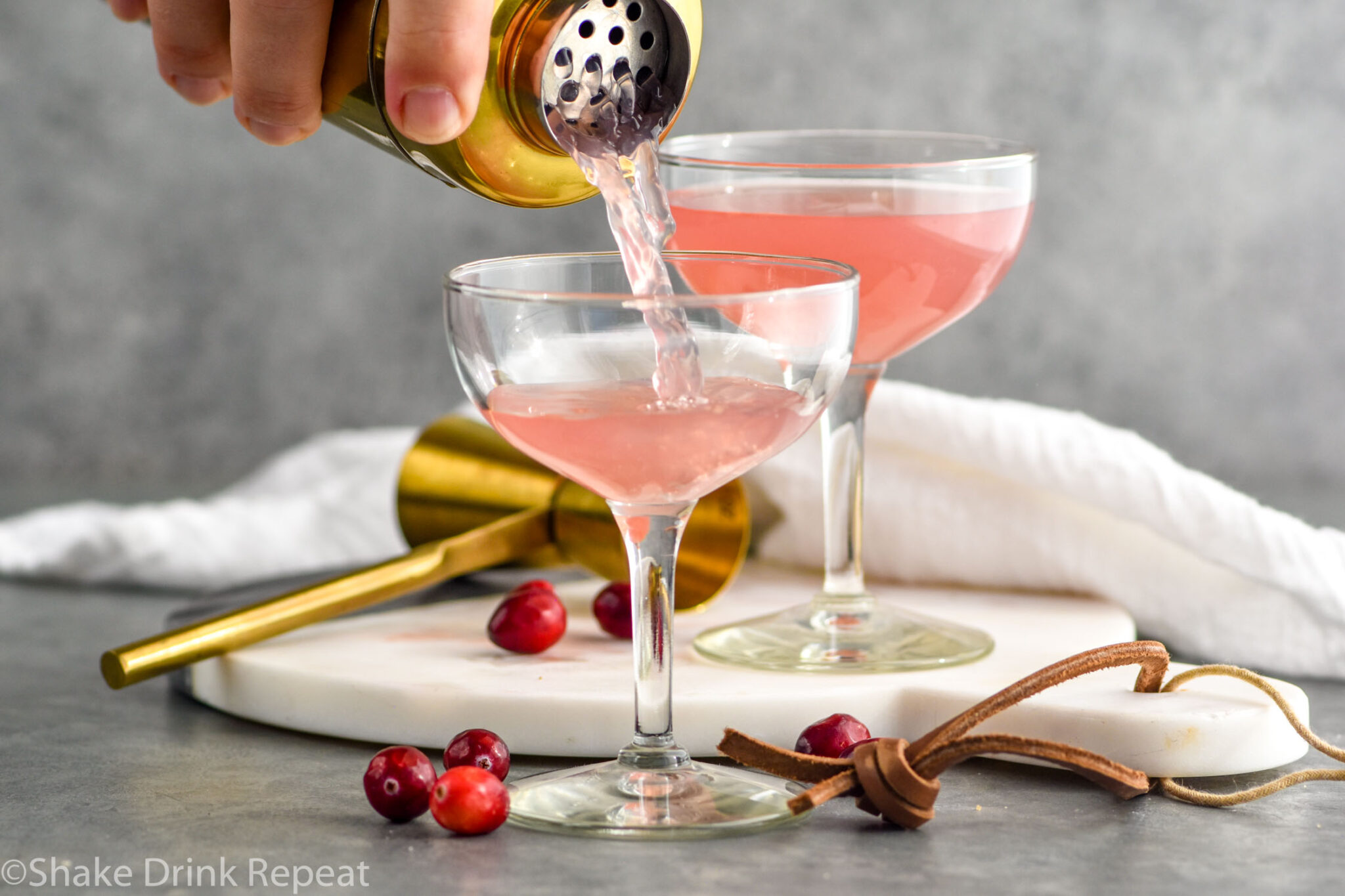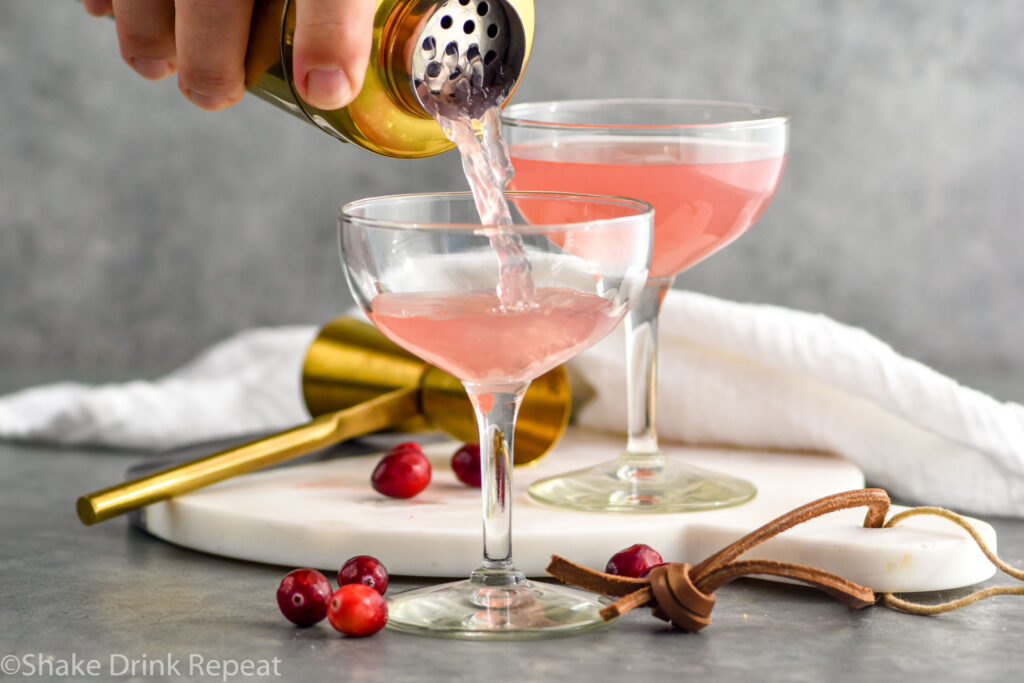 What Kind of Rum to Use
Both light and dark rums have their place in delicious cocktails and typically are recommended specifically to compliment or be complimented by the other ingredients in the drink. For this cranberry daiquiri and other daiquiri recipes, light rum is called for. Here is the breakdown of what makes them different:
White or light rum. Typically used in tropical drinks, it is smooth and sweet.
Dark rum. Aged longer resulting in its darker color and bolder flavor, it is used in drinks like Hot Buttered Rum Recipe and Rum and Coke. It contains more of a spicy flavor with notes of molasses, brown sugar, and vanilla.
How to Make a Cranberry Daiquiri
Add all ingredients to a cocktail shaker with ice.
Shake well and strain into a chilled glass.
Enjoy!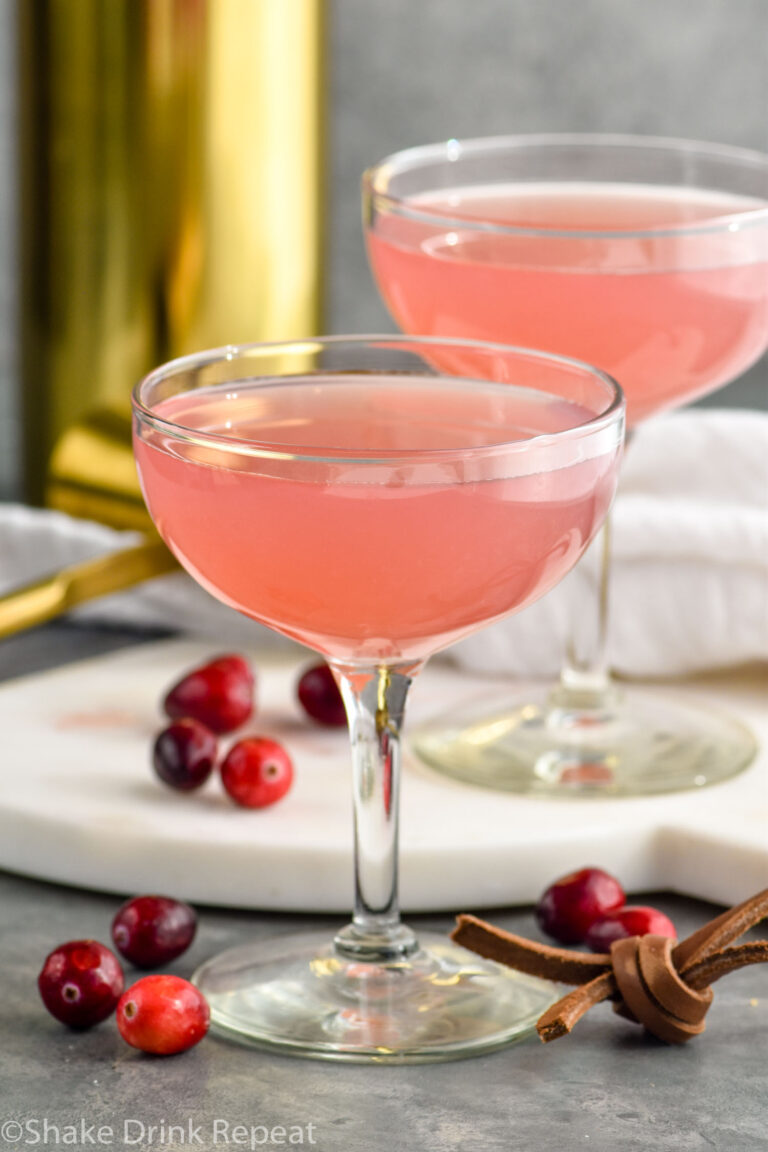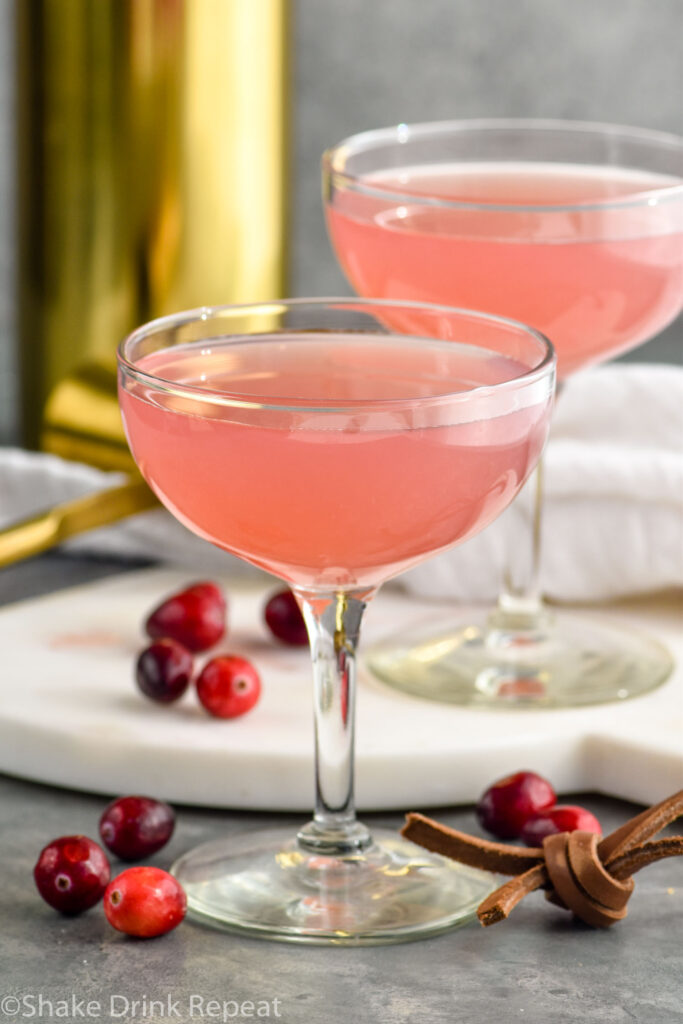 Cranberry Juice vs. Cranberry Juice Cocktail
The type of cranberry juice used in this cocktail will greatly impact the drink's flavor. For this cocktail, we recommend using a cranberry juice cocktail. Here is the difference between cranberry juice and juice cocktail.
Cranberry juice. 100% cranberry juice is quite bitter and has no added sweetener.
Cranberry juice cocktail. Sweetened with added sugars, high fructose corn syrup, or combined with other fruit juices creating a sweeter drink.
Other Cocktails With Cranberry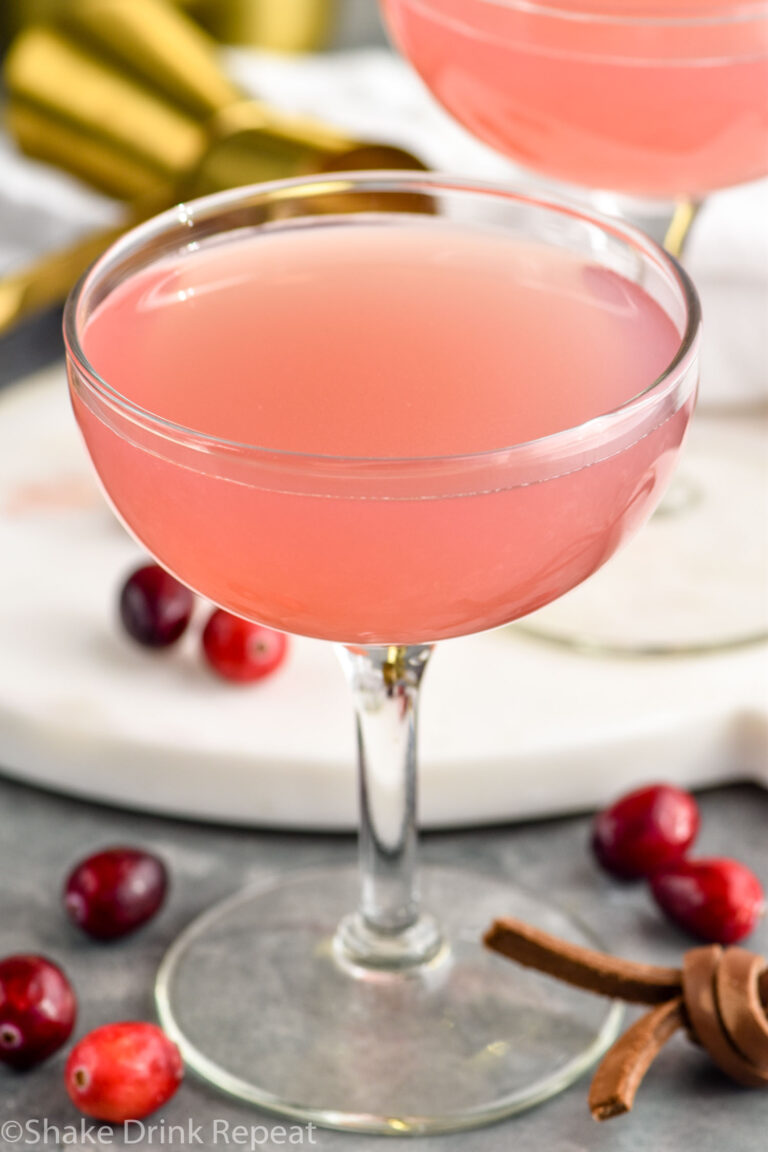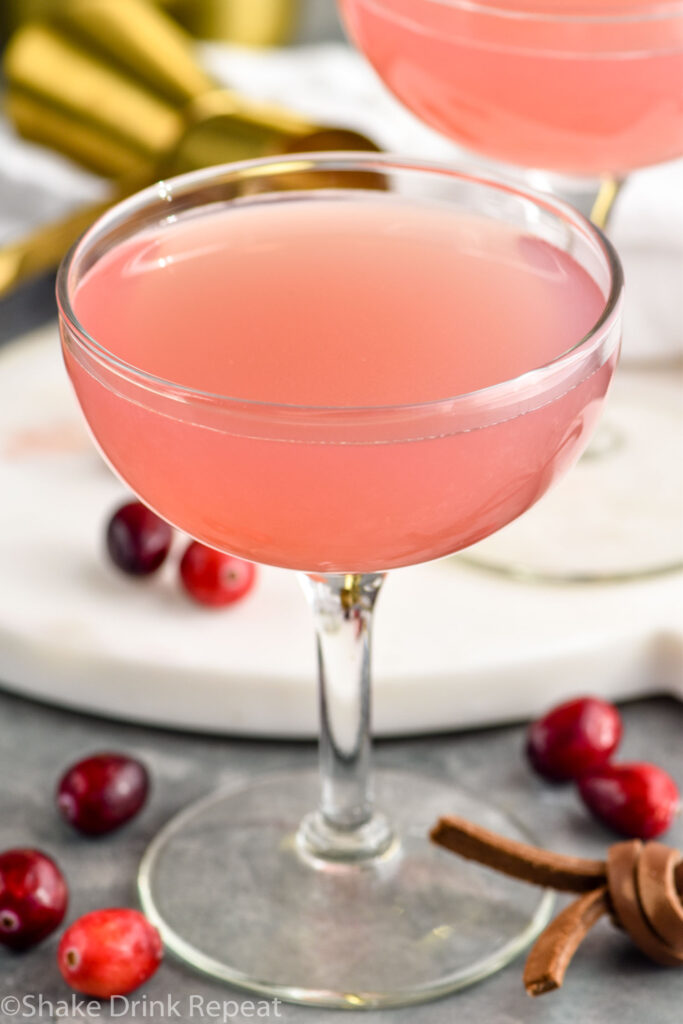 When you try this recipe or any of my others, leave a comment to tell me how you liked it!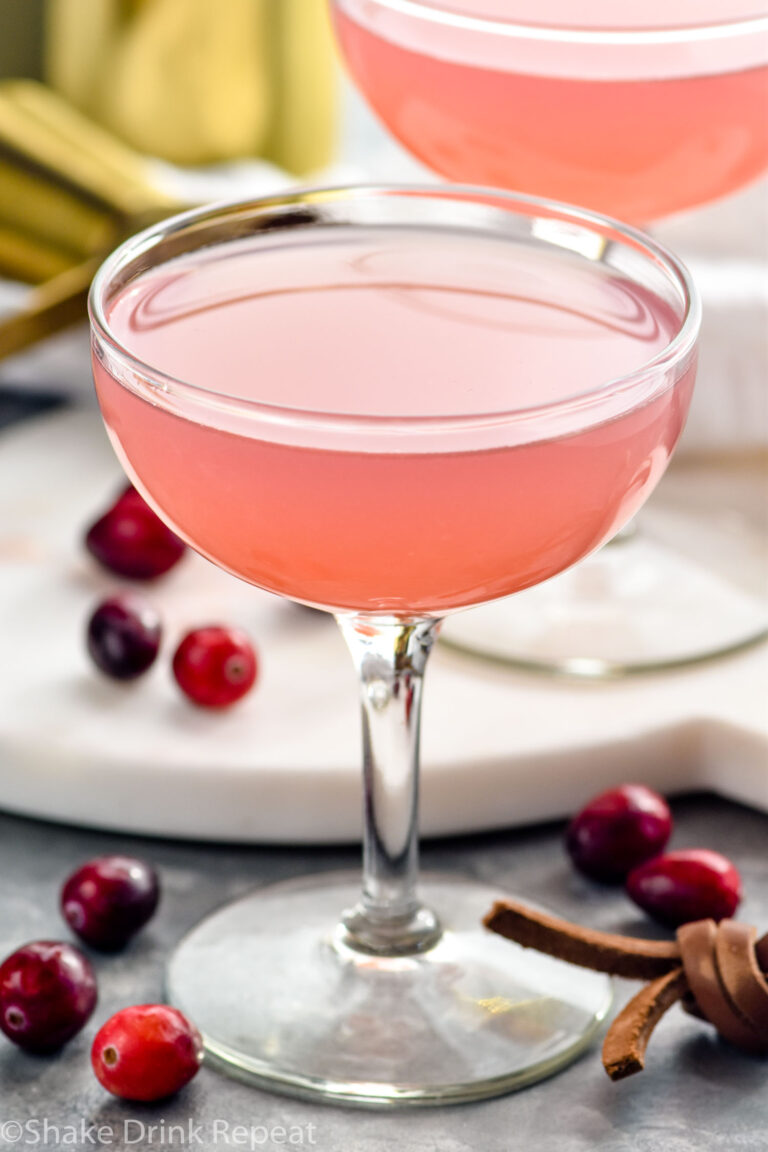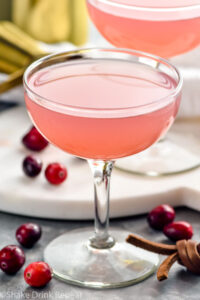 Cranberry Daiquiri
A Cranberry Daiquiri is a fruity twist on the classic Daiquiri cocktail. A balanced and sweet slow sipper, the intriguing contrast of flavors is a pure delight.
Ingredients
3

ounces

white rum

1

ounces

lime juice

2

ounces

cranberry juice

1

ounce

simple syrup
Instructions
Add white rum, lime juice, cranberry juice, and simple syrup to a shaker filled with ice.

Strain into chilled glass.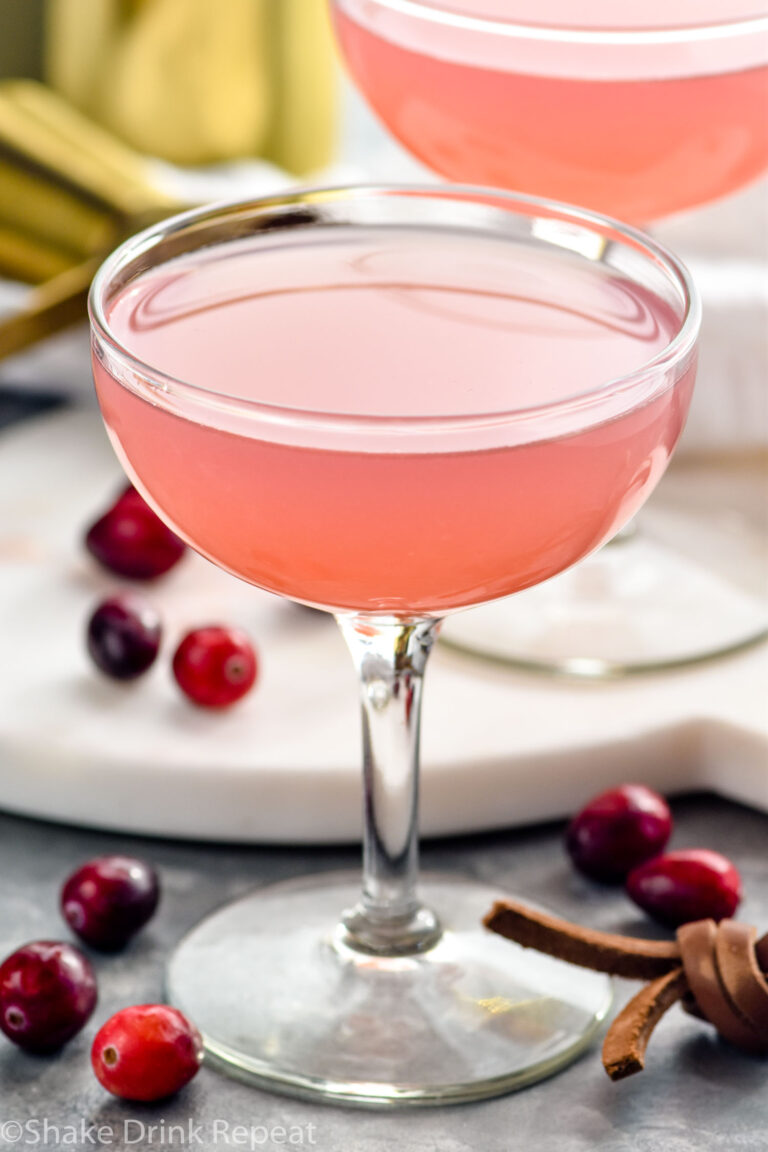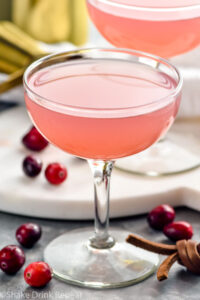 Did You Make This
Cranberry Daiquiri