The Snakebite drink is made up of just two ingredients, a stout or lager and hard apple cider. Equal parts of each are combined in a glass resulting in a beverage that is crisp, refreshing, and balanced.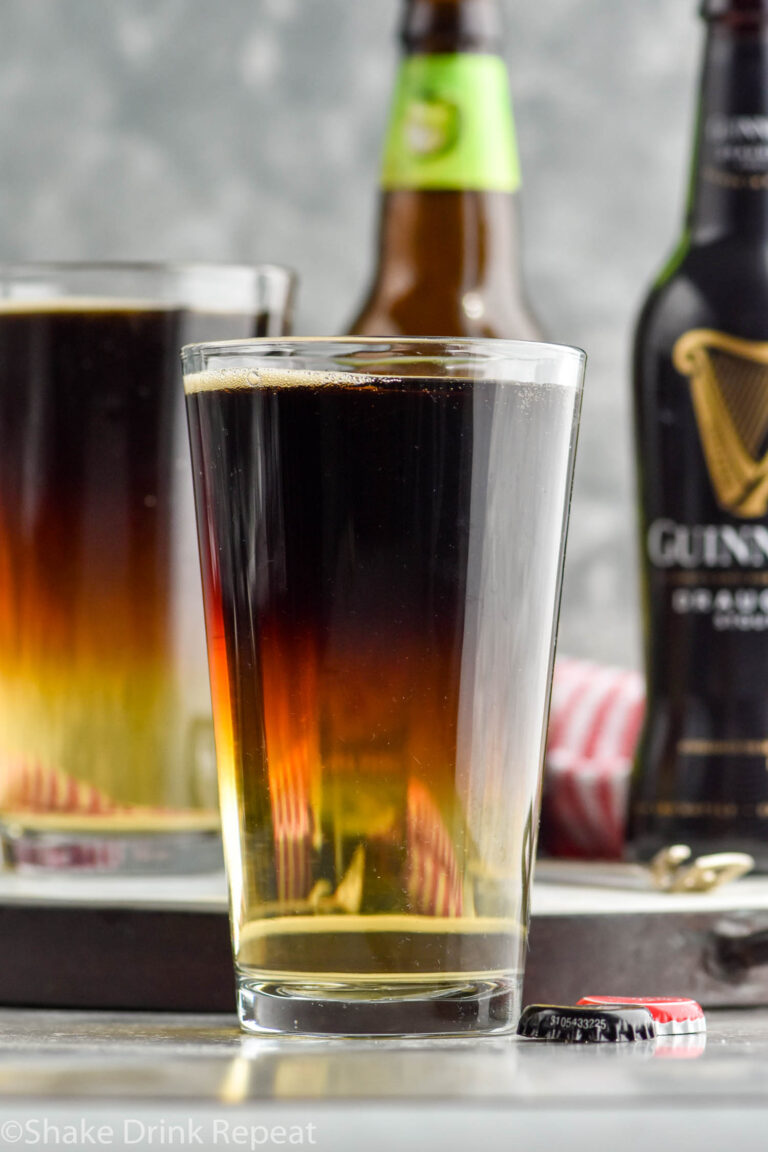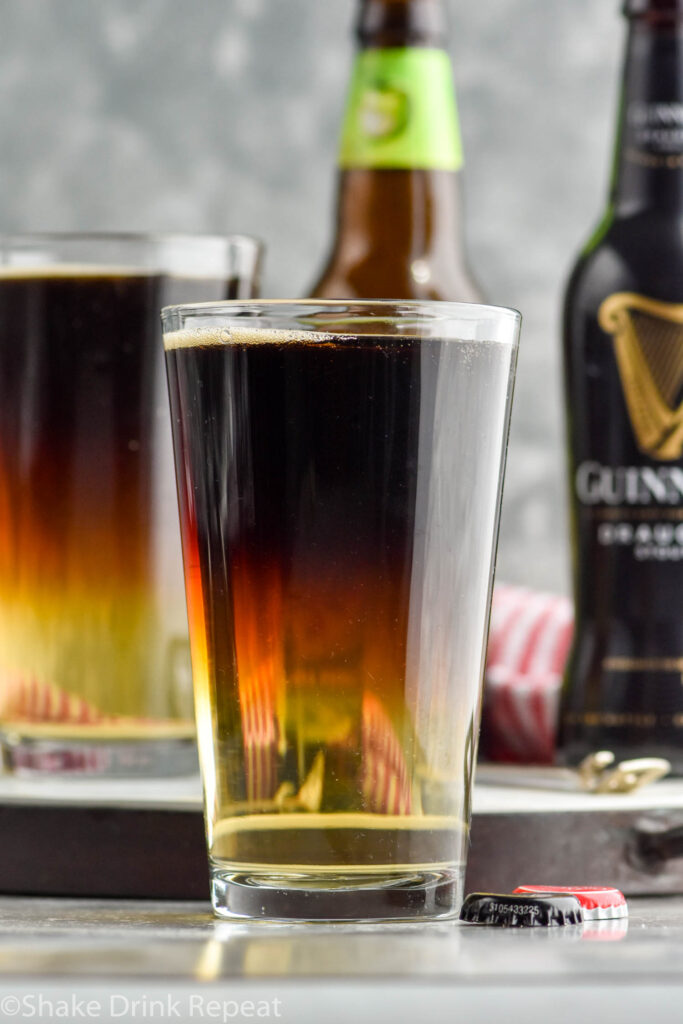 Popular in the United Kingdom, this drink is different than the potent Snakebite shot. The fruity and sweet flavor of the hard apple cider combined with the light flavor of a lager or rich flavor of a stout creates a snakebite beer drink that is easy to enjoy and to make at home.
What is a Snakebite Drink
While the name of this drink isn't the most appealing, the flavor is very delightful. The layered snakebite beer drink is similar to the Black and Tan. It is common to add a dash of black currant liqueur, such as Creme de Cassis, to the top for an extra fruity and boozy punch. This variation is called a snakebite and black or diesel.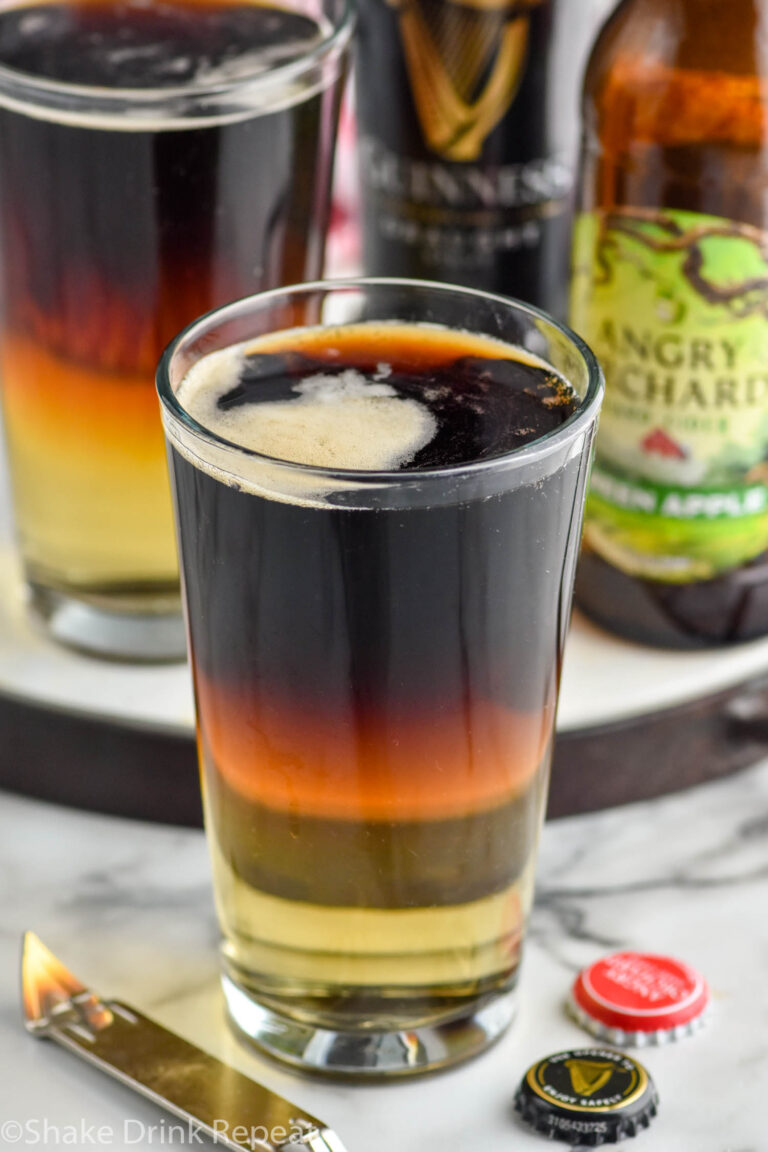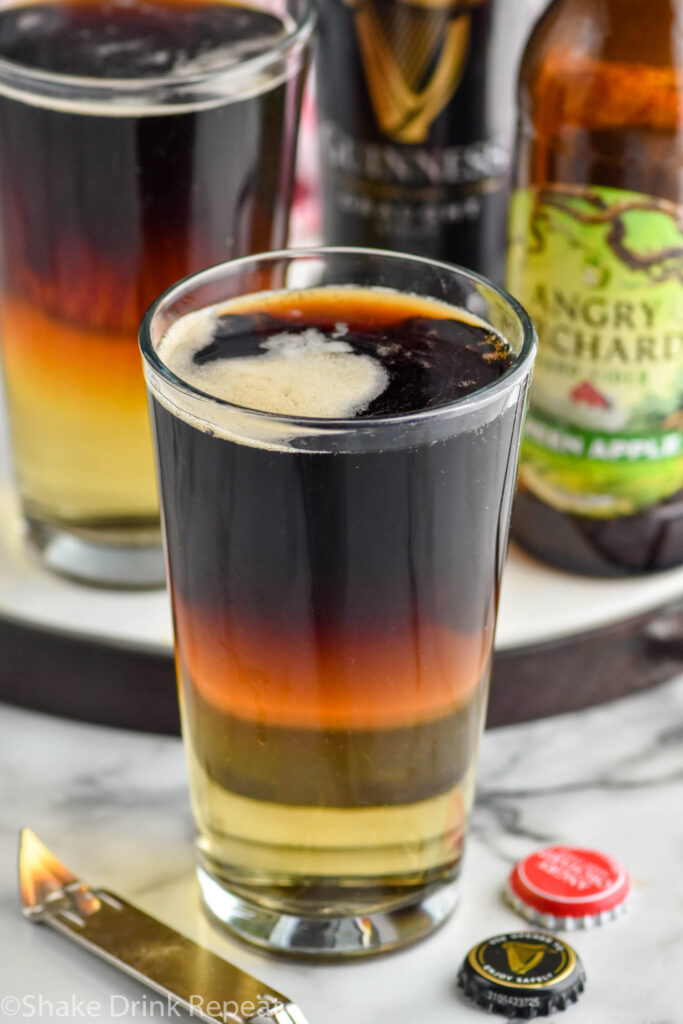 Snakebite Drink Recipe
Lager or Stout. Some drinkers prefer to use a crisp Lager for a lighter and more refreshing drink, while others prefer a stout, such as Guinness, for a richer, fuller-bodied drink. The choice here is up to you and your taste preference.
Hard Cider. Made from fermented apple juice, it is fruity and quite sweet.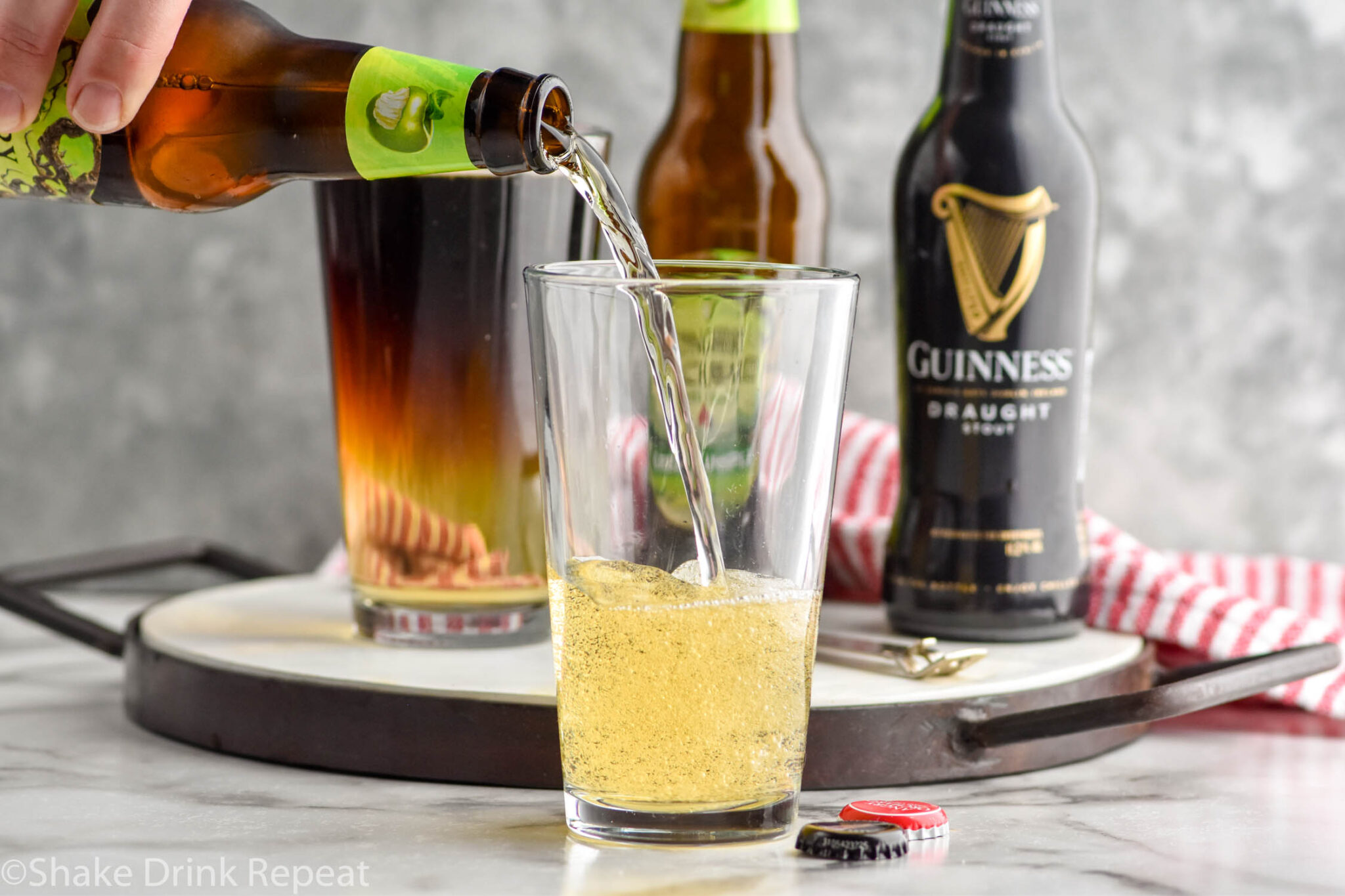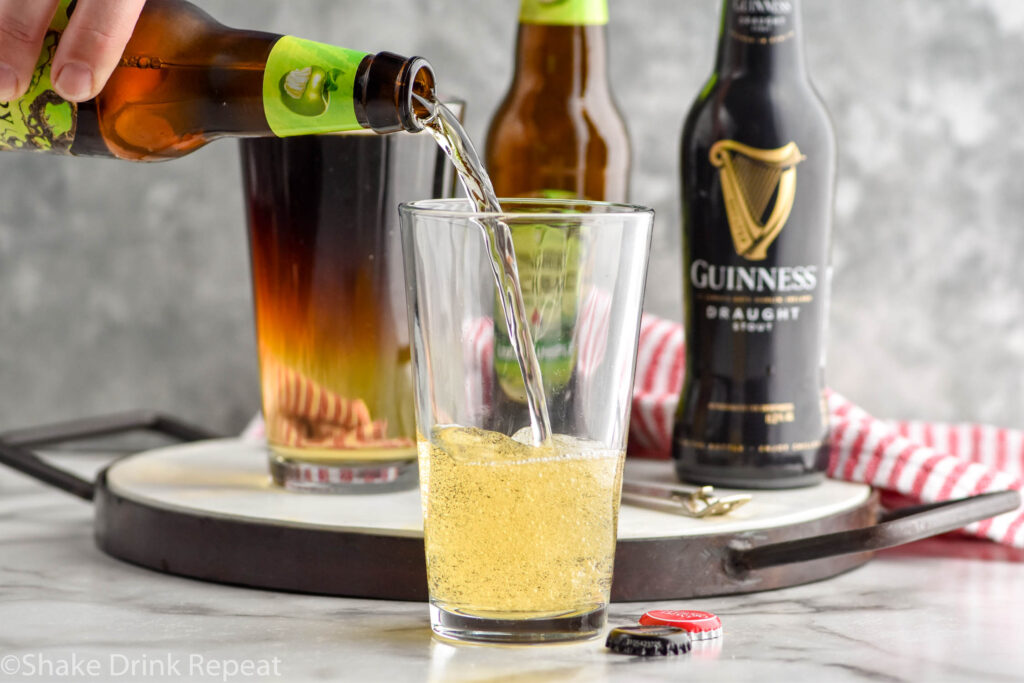 How to Make a Snakebite Drink
Fill a pint glass half full with cider.
Top the glass with your choice of stout or lager. See tip below if you are using a stout such as Guinness.
Drink and enjoy!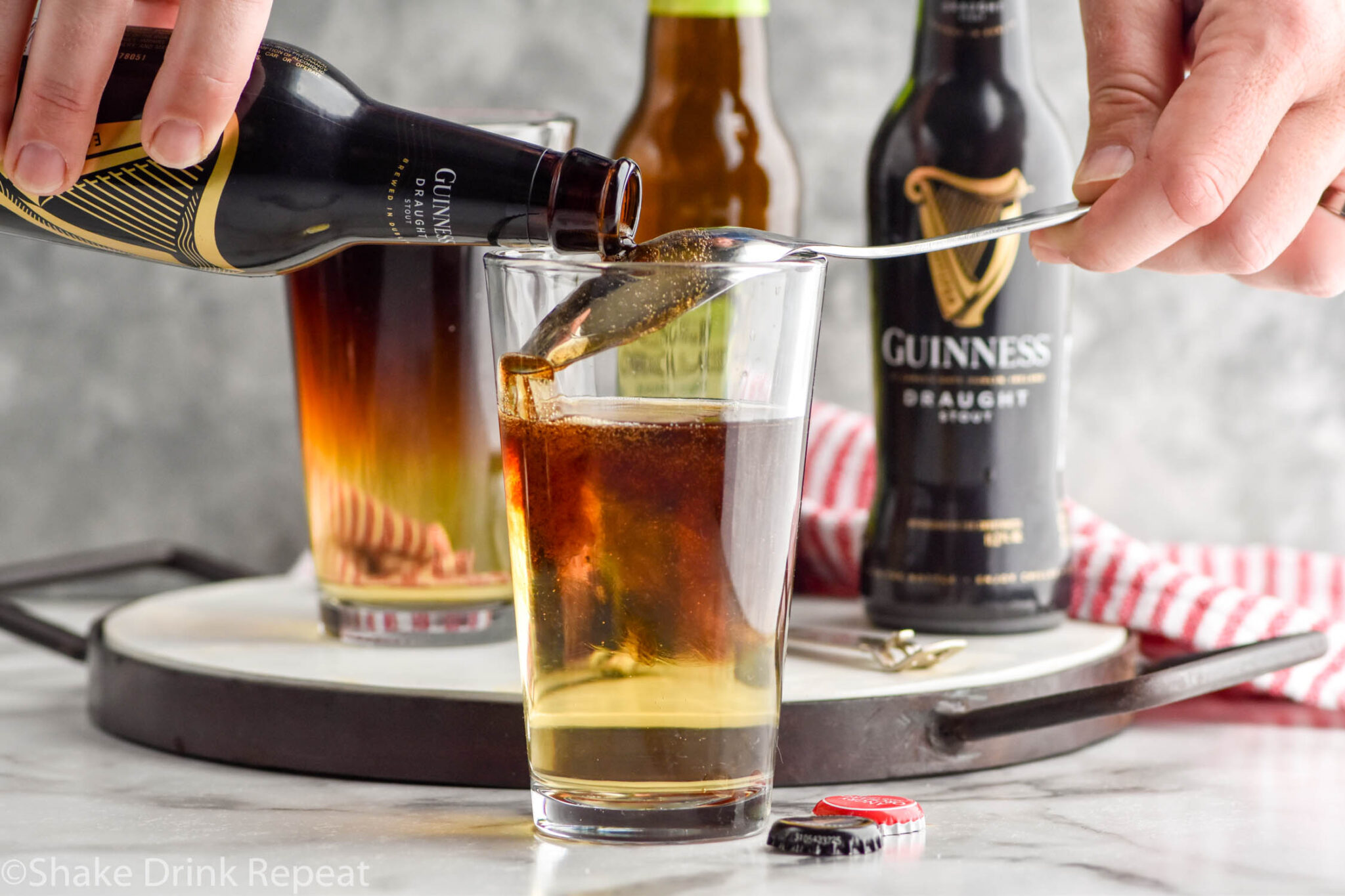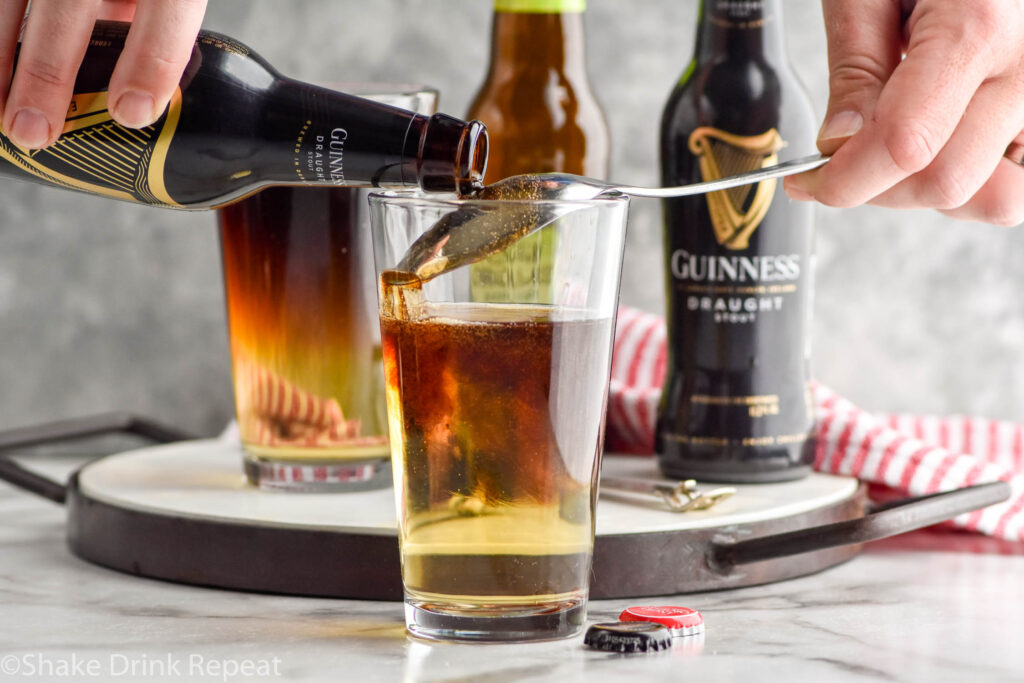 Since Guinness has a different density than the cider, it will float on top of the cider when poured correctly. Simply add the Guinness to the glass of cider by slowly pouring it over the back of a spoon.
How to Serve
Serve in a pint glass without ice or a garnish. To help keep your drink cool, place your pint glass in the freezer for a few minutes before preparing the drink.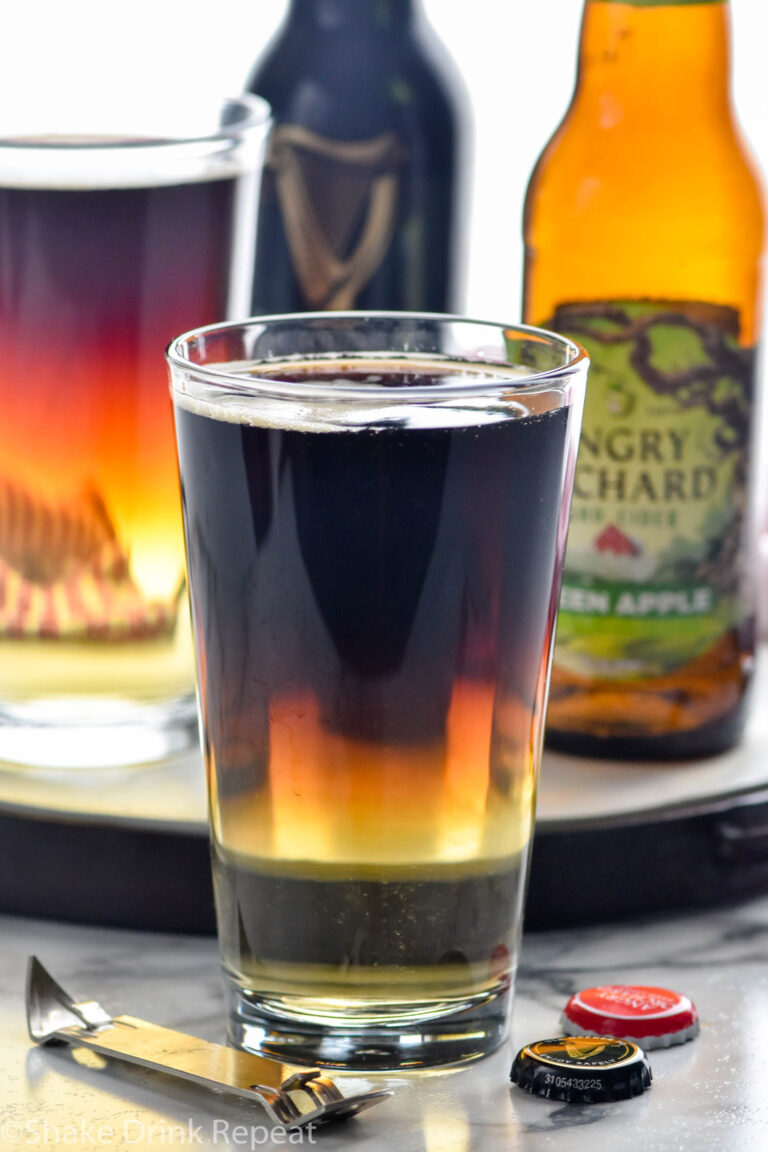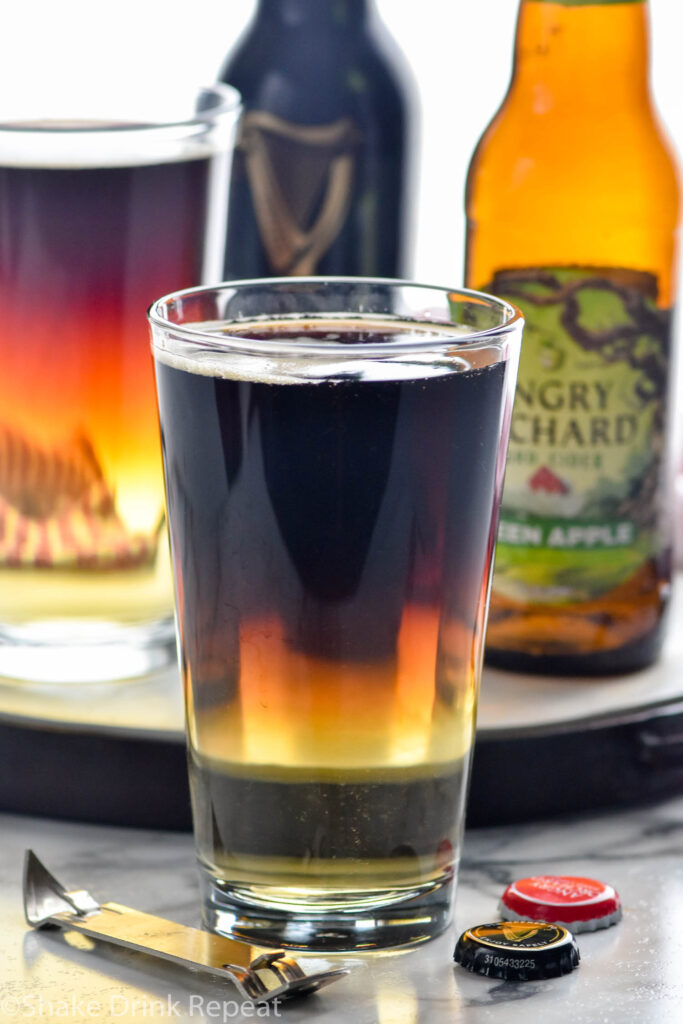 Other Fun Drinks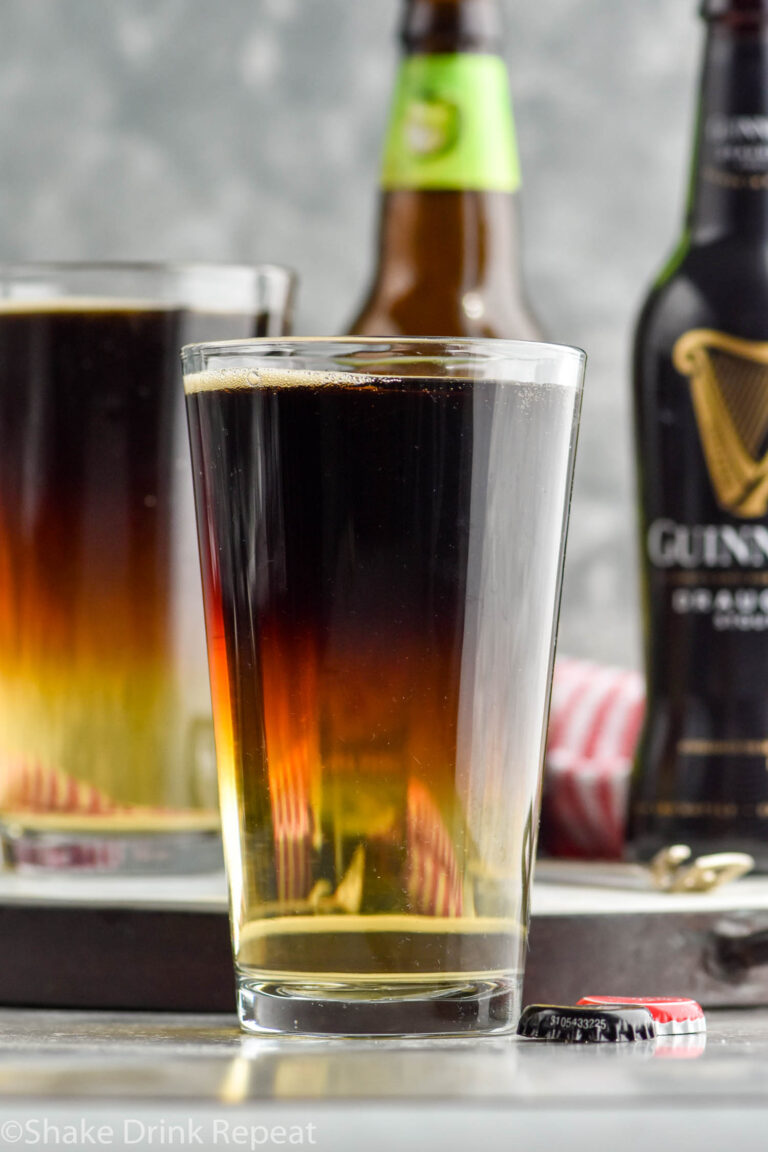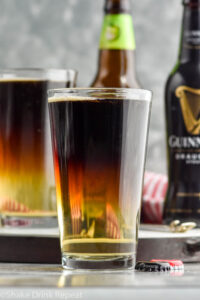 Snakebite
The Snakebite drink is refreshing and balanced, made up of equal parts of a stout or lager and hard apple cider.
Ingredients
6

ounces

Stout or lager

ex. Guinness

6

ounces

Cider
Instructions
Fill half a glass with cider.

Top the rest of the glass with stout or lager.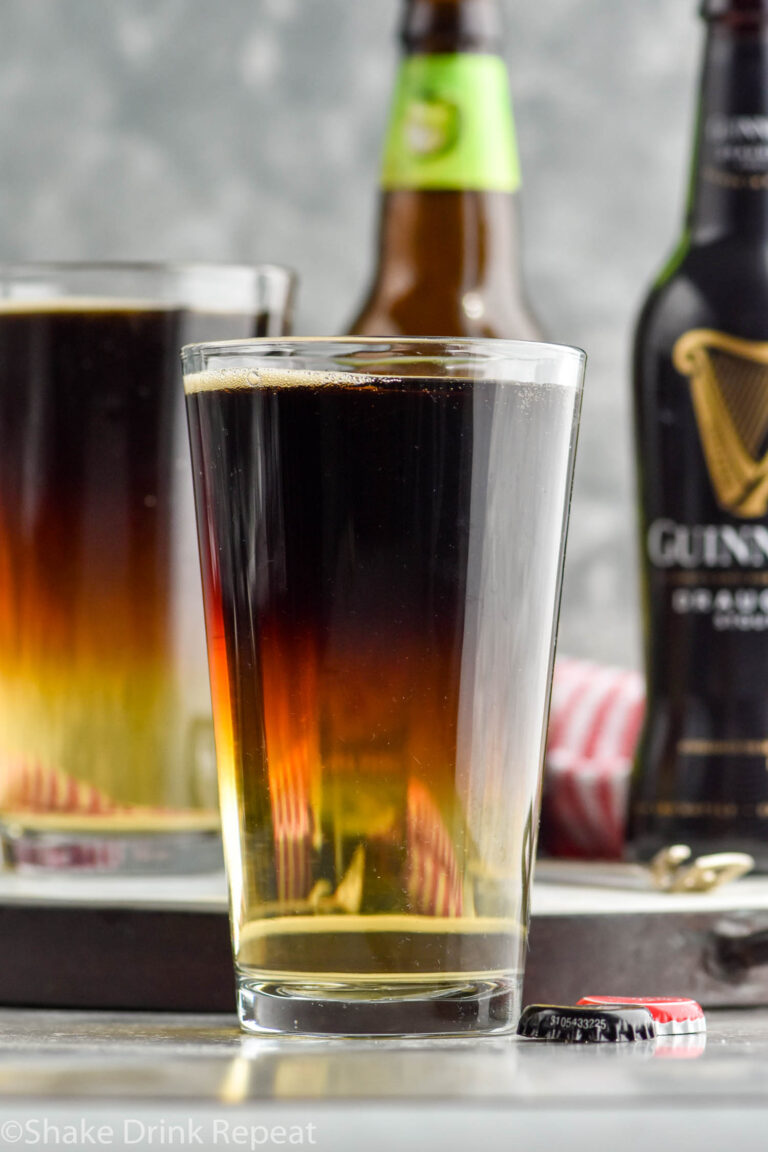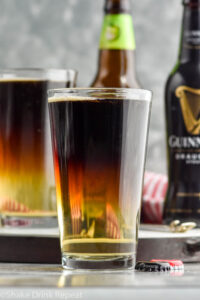 Did You Make This
Snakebite