There's a reason this margarita is called a Cadillac Margarita- it's top of the line! With a few upgrades and premium ingredients, this will really step up your margarita game. It is sophisticated and delicious yet simple to make, making it the ultimate margarita.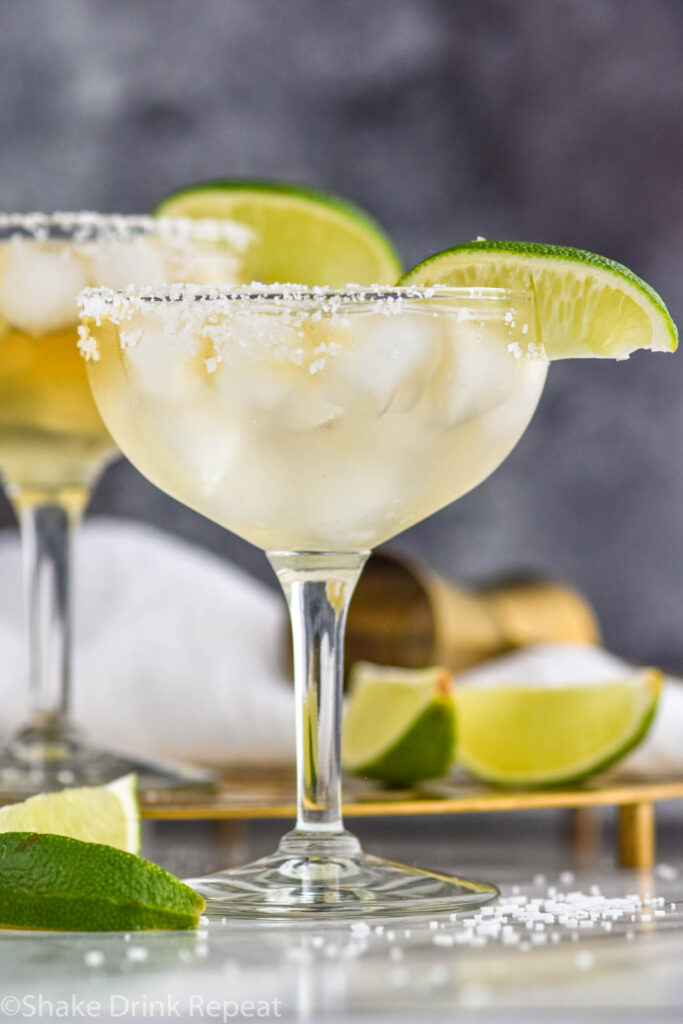 Take your margarita game to the next level, and prepare to have everyone asking for the recipe. A few upgrades to your classic margarita are what make this margarita so special.
Cadillac Margarita Recipe
Best quality ingredients are what make this Margarita extra in all the best ways. Top shelf tequila and Grand Marnier-a sophisticated and slightly bitter and sweet brandy-based orange liqueur are two crucial ingredients. You will need an ounce and a half each of silver tequila and sweet and sour mix, and a half-ounce each of Cointreau and Grand Marnier.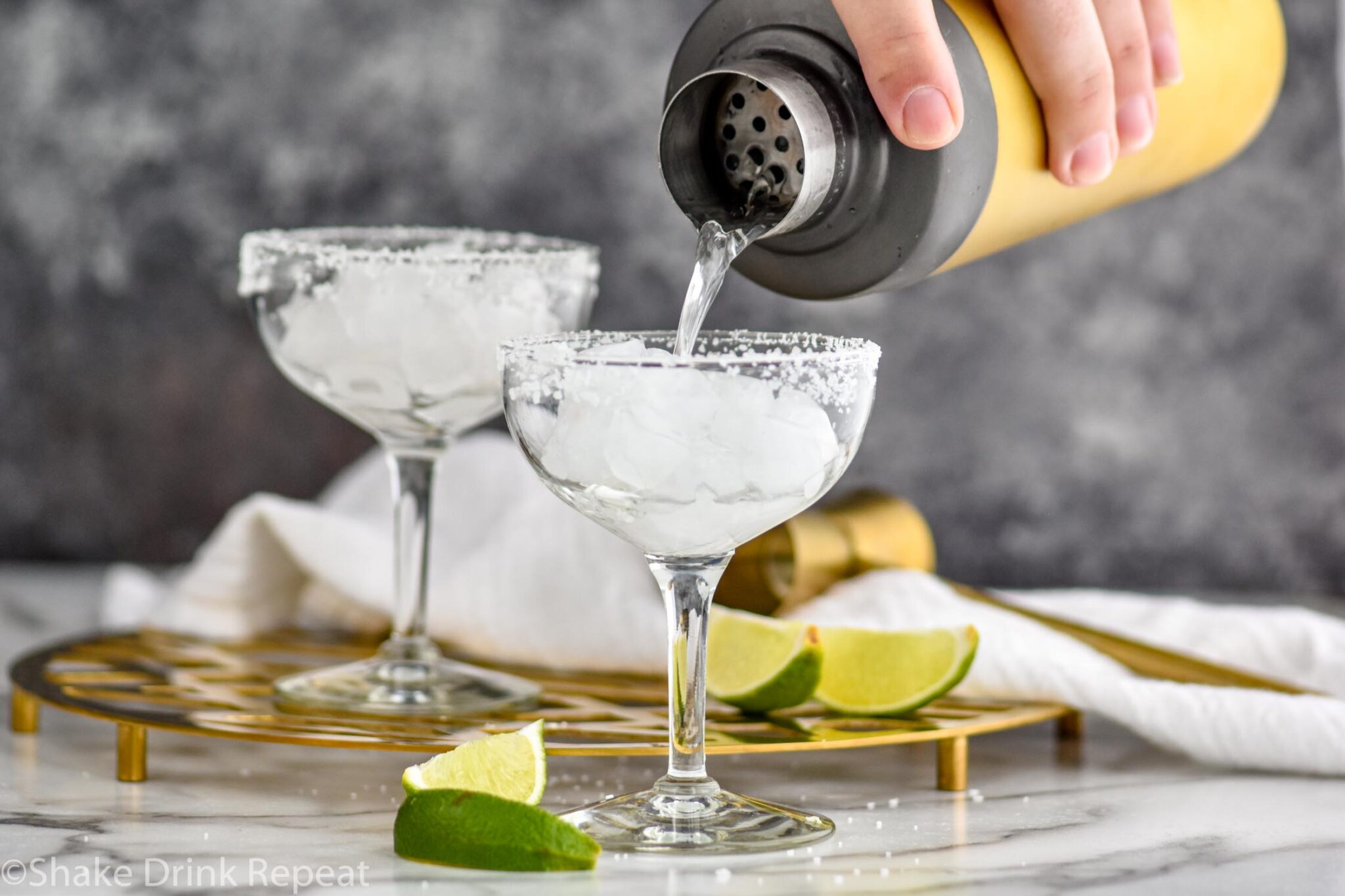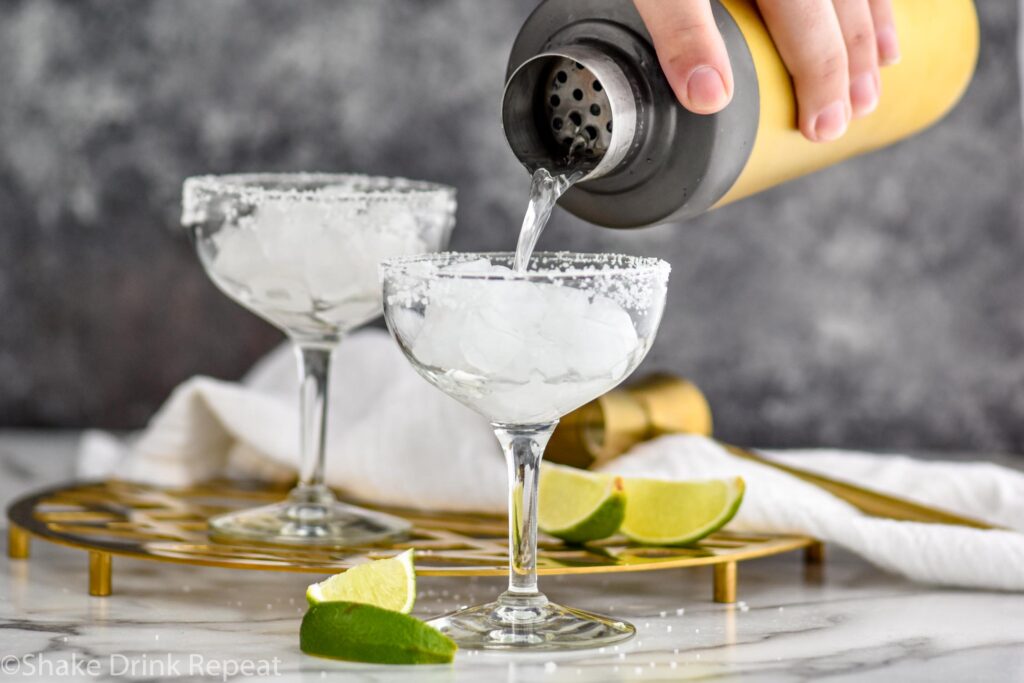 How to Make a Cadillac Margarita
In a cocktail shaker filled with ice cubes, pour the tequila, sweet and sour mix, and Cointreau
Shake vigorously
Salt the rim of your glass
Fill prepared glass with ice and strain shaker into the glass
Carefully pour Grand Marnier on top
Garnish with a fresh lime wedge and enjoy!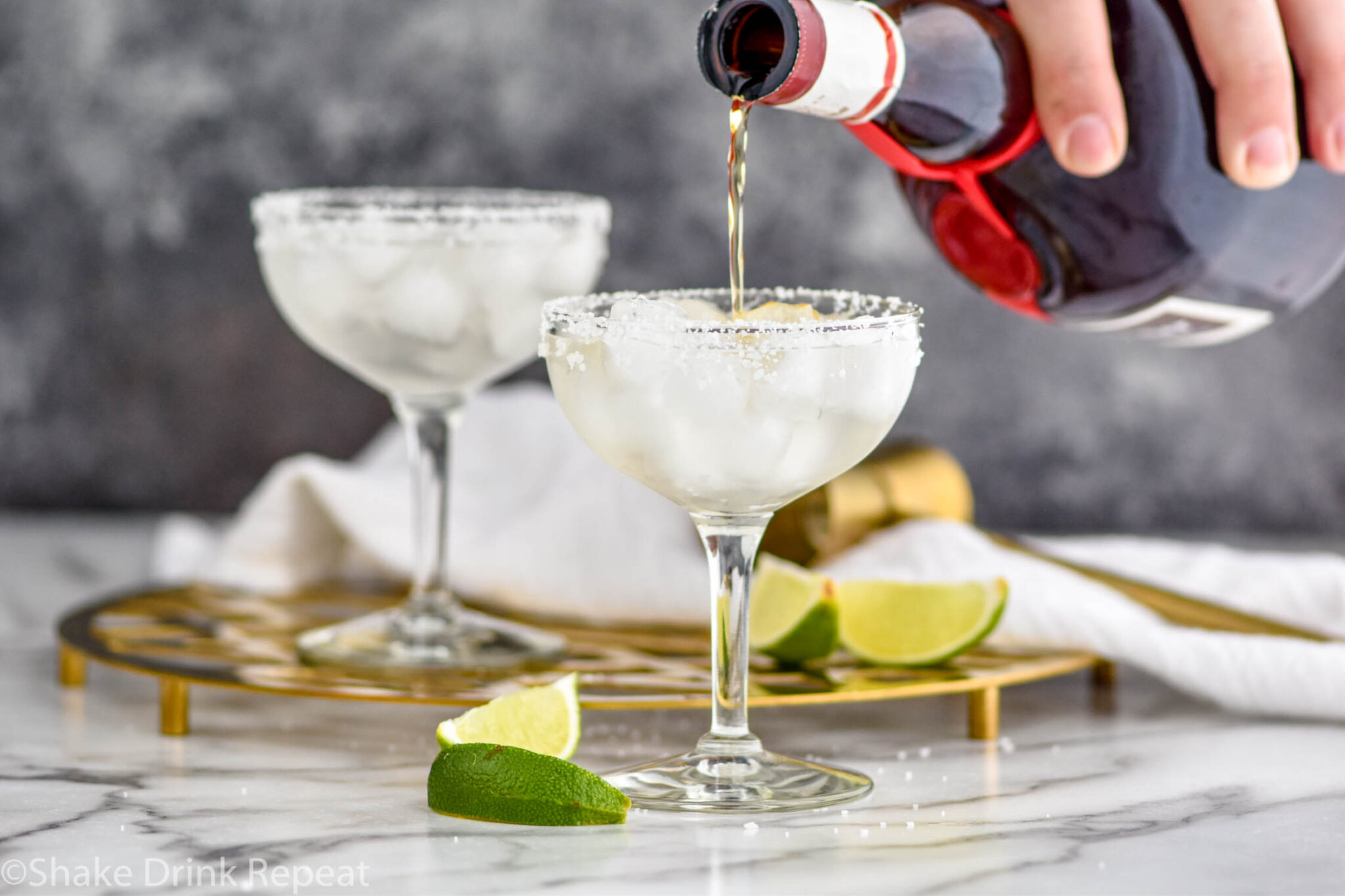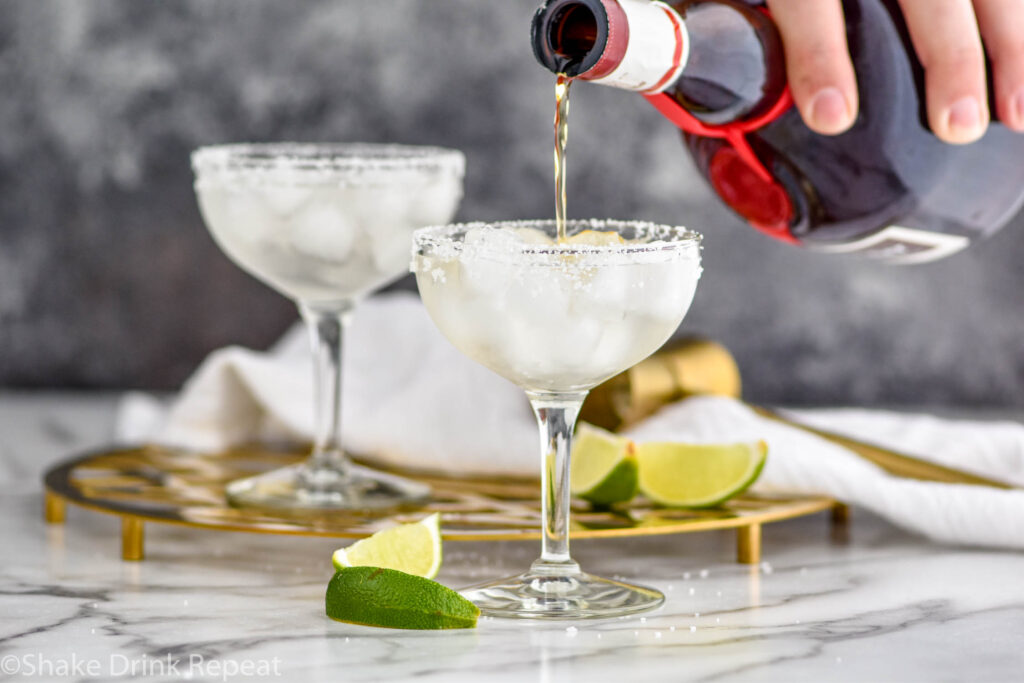 How to Rim a Glass With Salt
The salted rim of a margarita glass is a classic touch and pairs perfectly with the tartness of the cocktail.
Spread a layer of kosher salt on a small plate
Using a lime wedge with a small notch in the middle, run it around the rim of your glass to moisten the rim.
Tilt the glass so that only the outside edge goes into the salt and twirl the glass so that the entire rim is covered.
How to Serve
Serve your Cadillac Margarita in a margarita glass with ice, a salted rim, and a lime wedge on the rim for garnish. Serve immediately. Don't have margarita glasses? Any small or medium glass tumbler will do.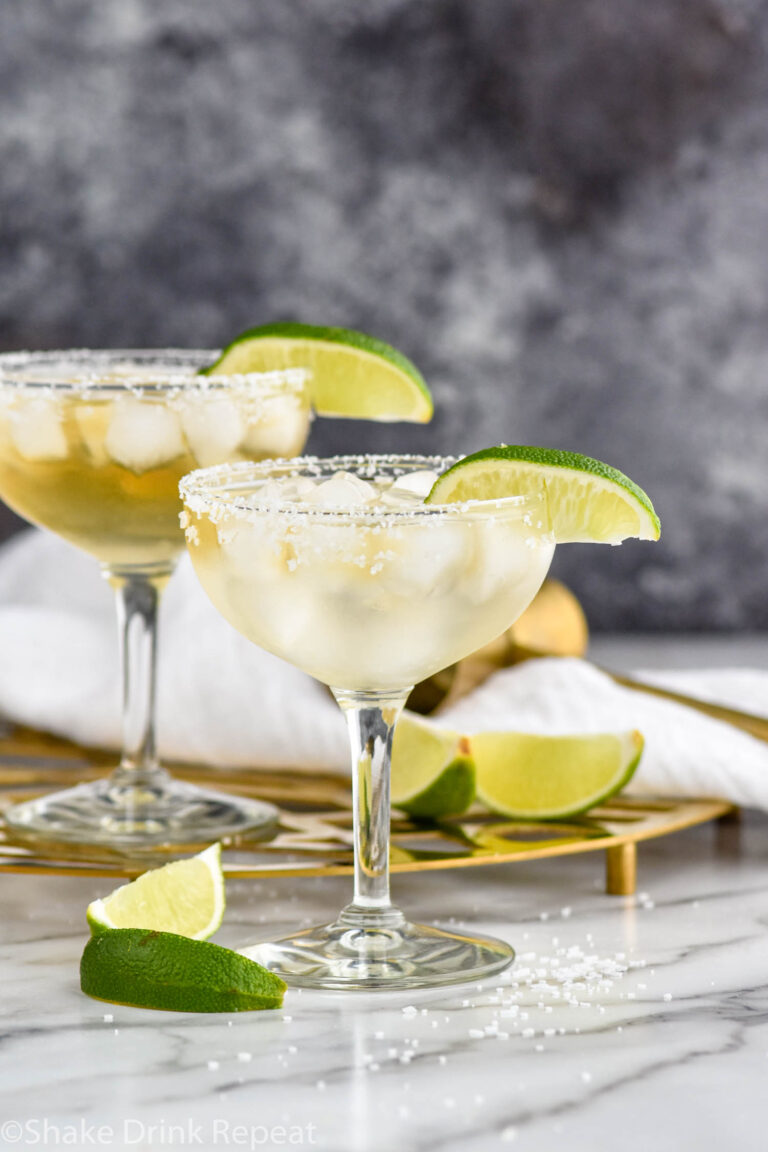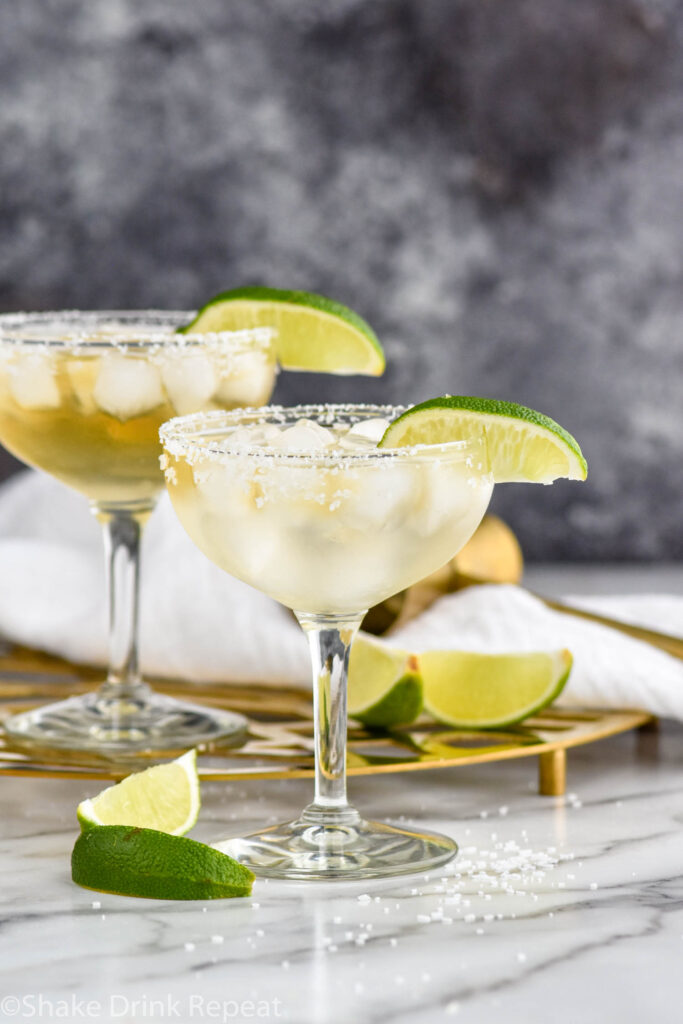 Other Margarita Cocktails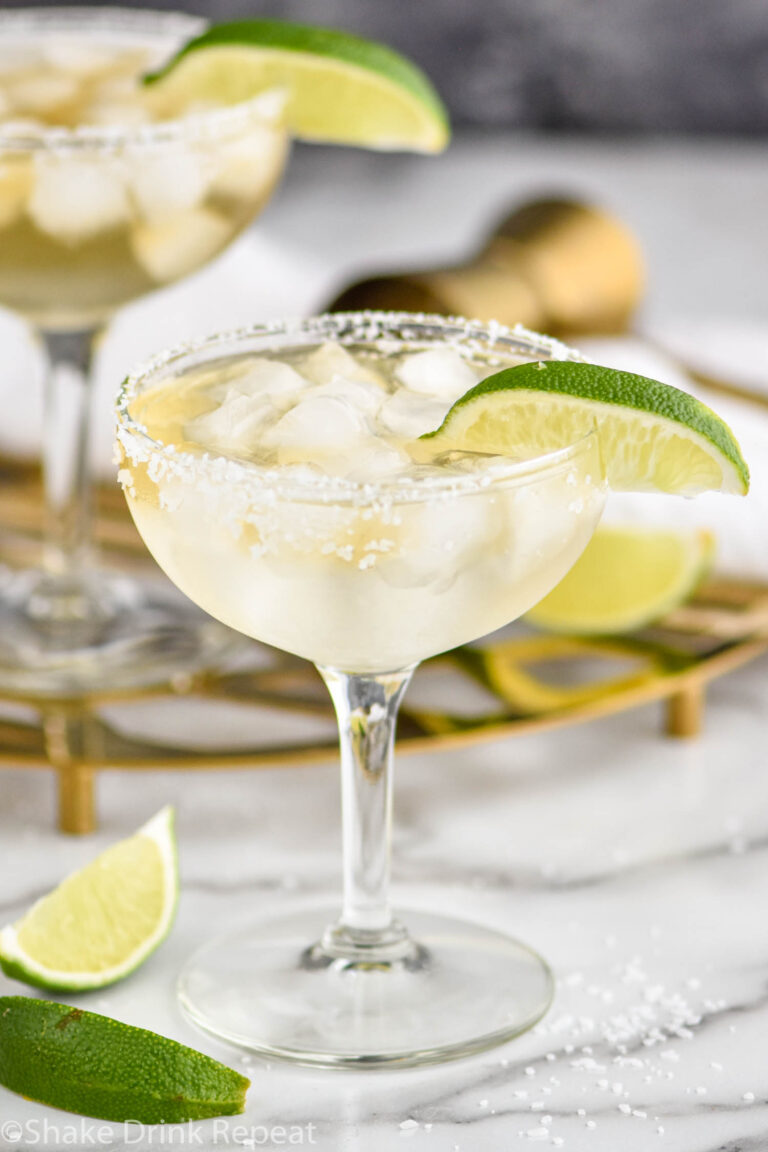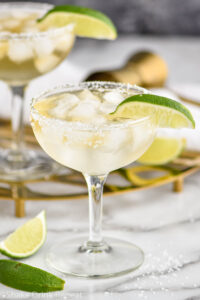 Cadillac Margarita
The Cadillac Margarita is sophisticated and delicious. It uses top-shelf premium ingredients and is easy to make!
Ingredients
1 1/2

ounces

silver tequila

1 1/2

ounces

sweet and sour mix

1/2

ounce

Cointreau

1/2

ounce

Grand Marnier
Instructions
Fill the glass with ice and pour the shaker into the glass.

Carefully pour the Grand Marnier on top.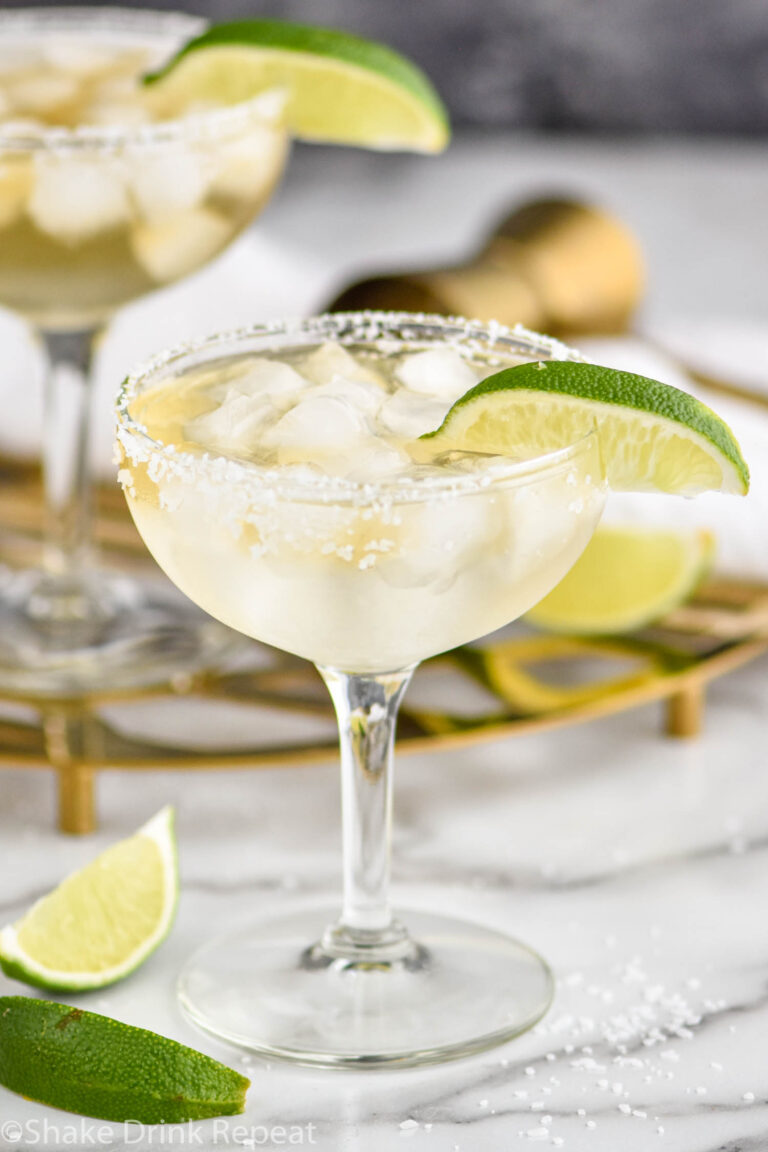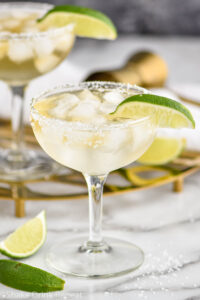 Did You Make This
Cadillac Margarita