The Black Russian cocktail is a simple, two-part drink whose name reflects its ingredients. While simple to create, this dark, mysterious drink created in the 1940s at the start of the cold war, is definitely not shy on flavor.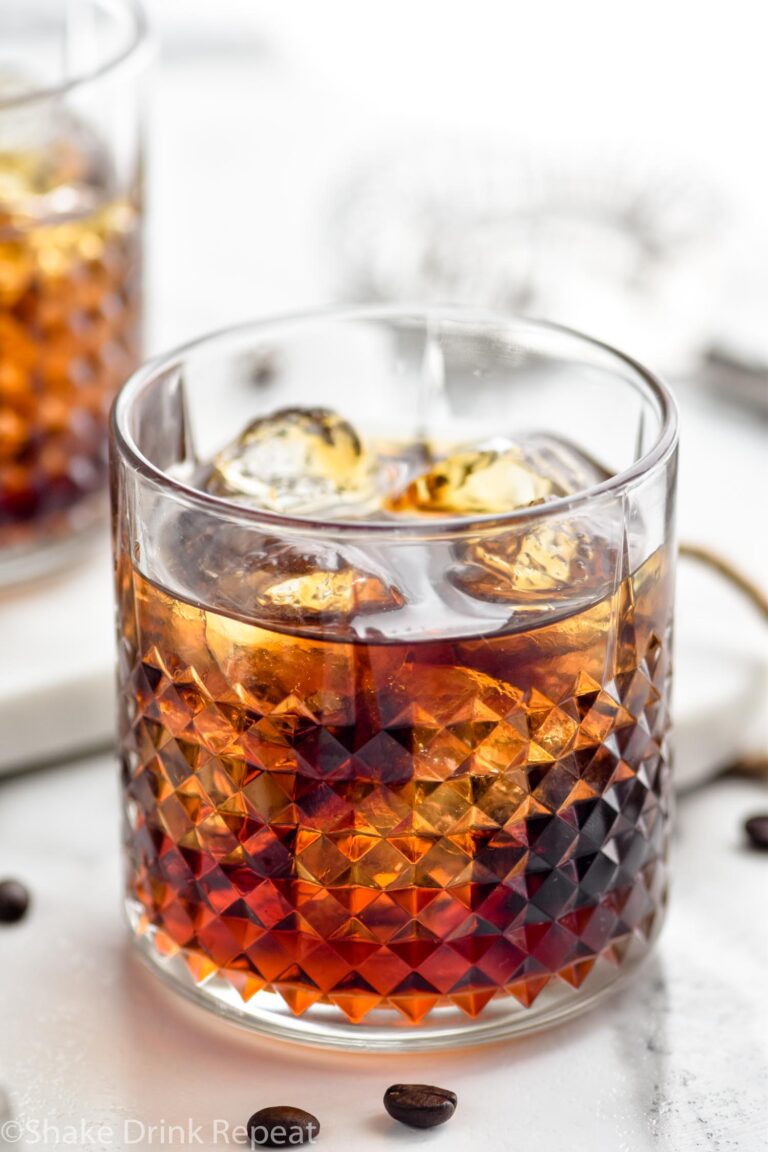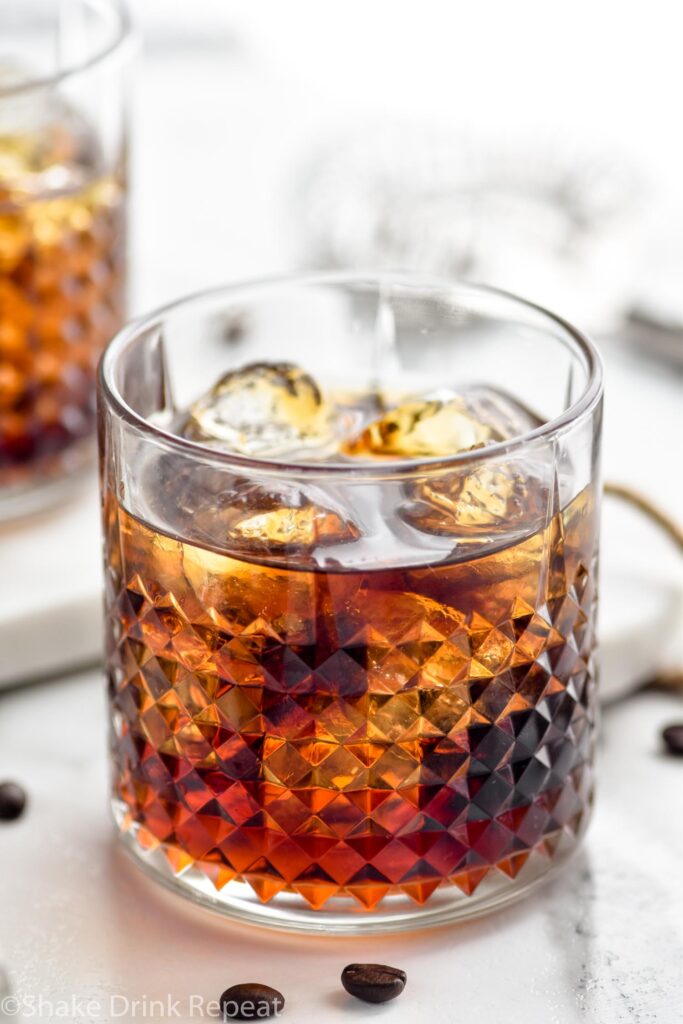 The drink is said to have been originally served by bartender Gustave Tops to American Ambassador Perle Mesta at a hotel in Brussels. Symbolic of a Black Russian's ingredients, the name references the smooth combination of vodka, commonly associated with Russia, and coffee liquor which is black.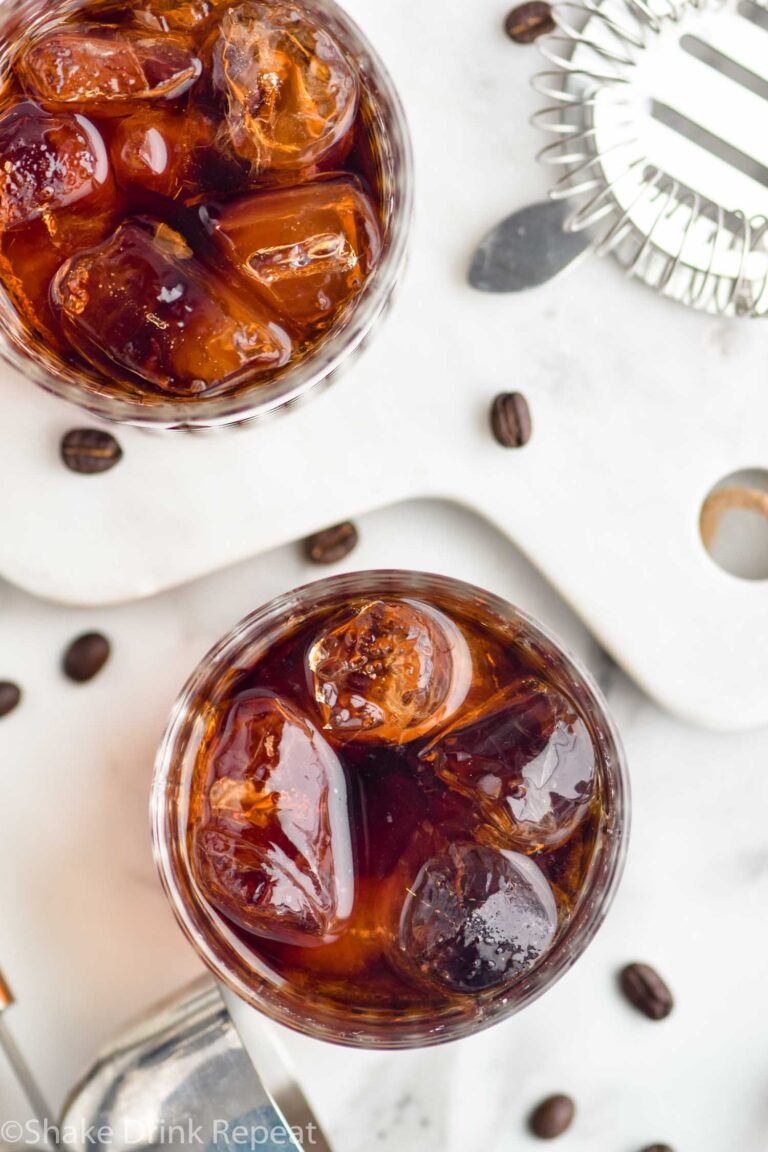 Black Russian Recipe
The recipe to make a Black Russian is simple and can be tweaked to your taste. Add vodka and coffee liquor to a glass over ice and stir. The addition of cream and slight variance in quantities mark the difference between a Black Russian cocktail from a White Russian.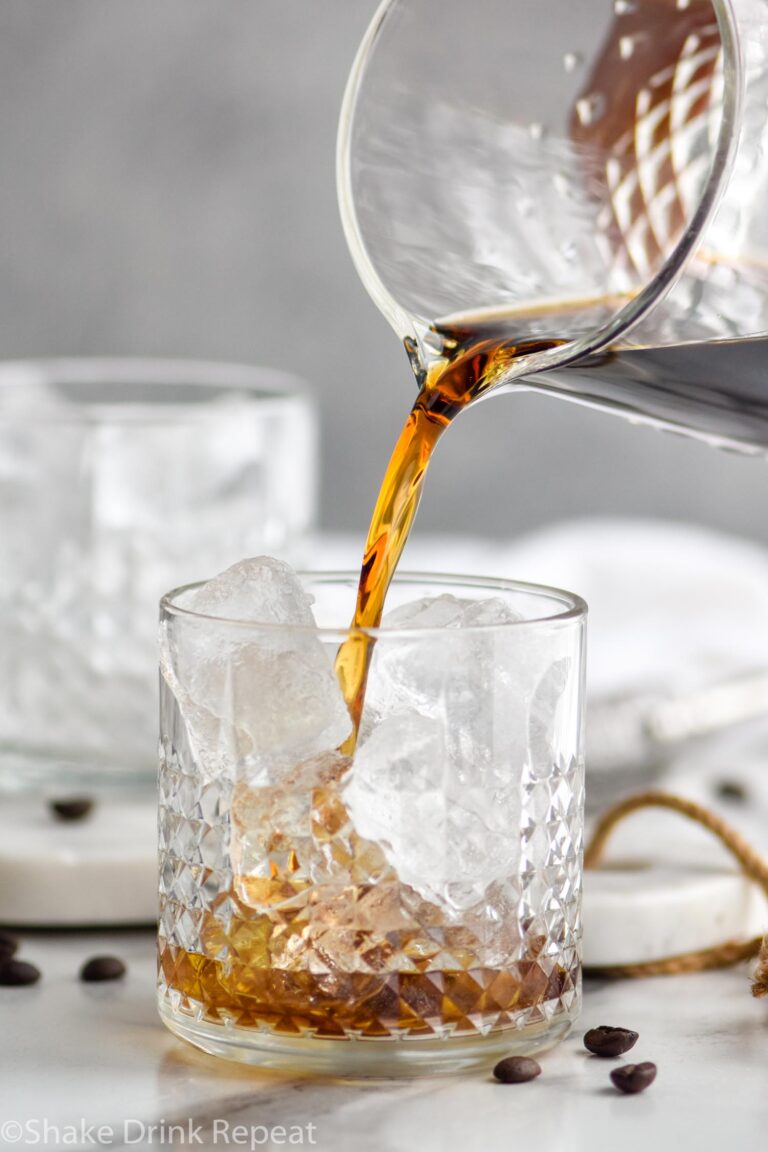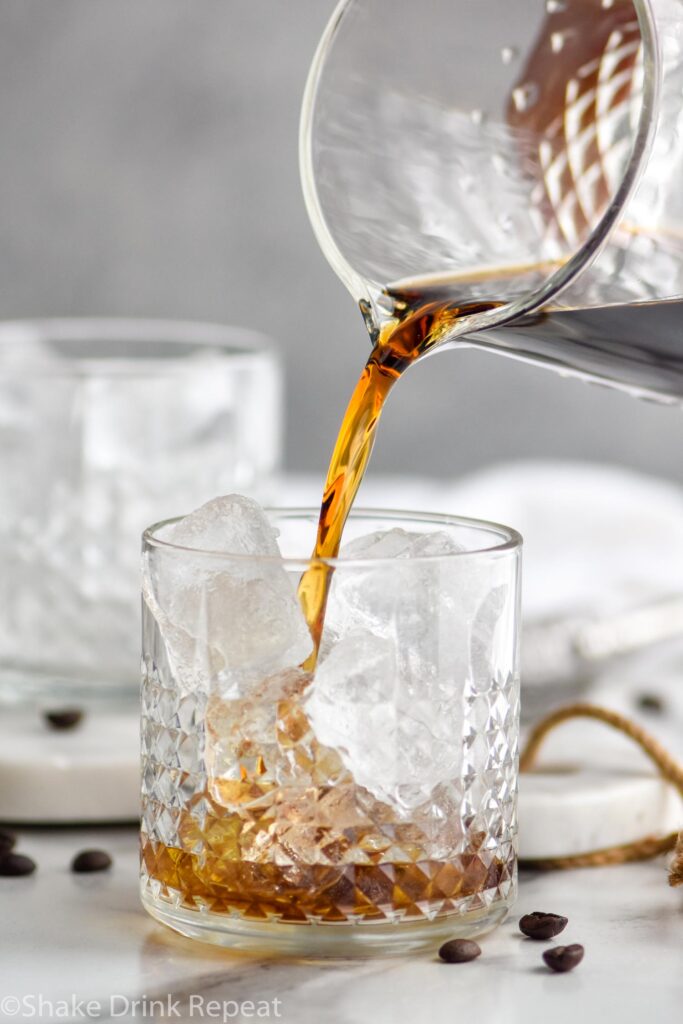 How to Make a Black Russian Drink
A Black Russian recipe is simple, making it an easy cocktail to make and enjoy at home. It is made by pouring ingredients over ice and stirring.
Fill glass with ice
Pour vodka over ice
Pour coffee liquor into same glass
Stir gently and serve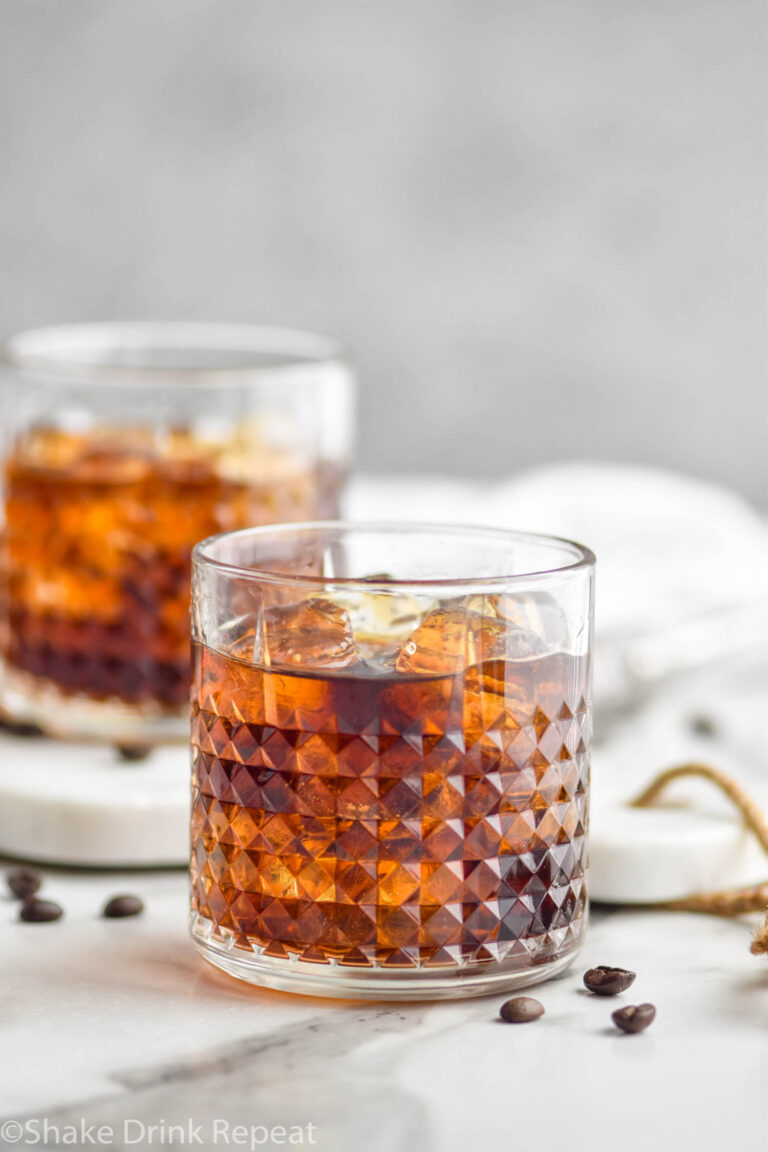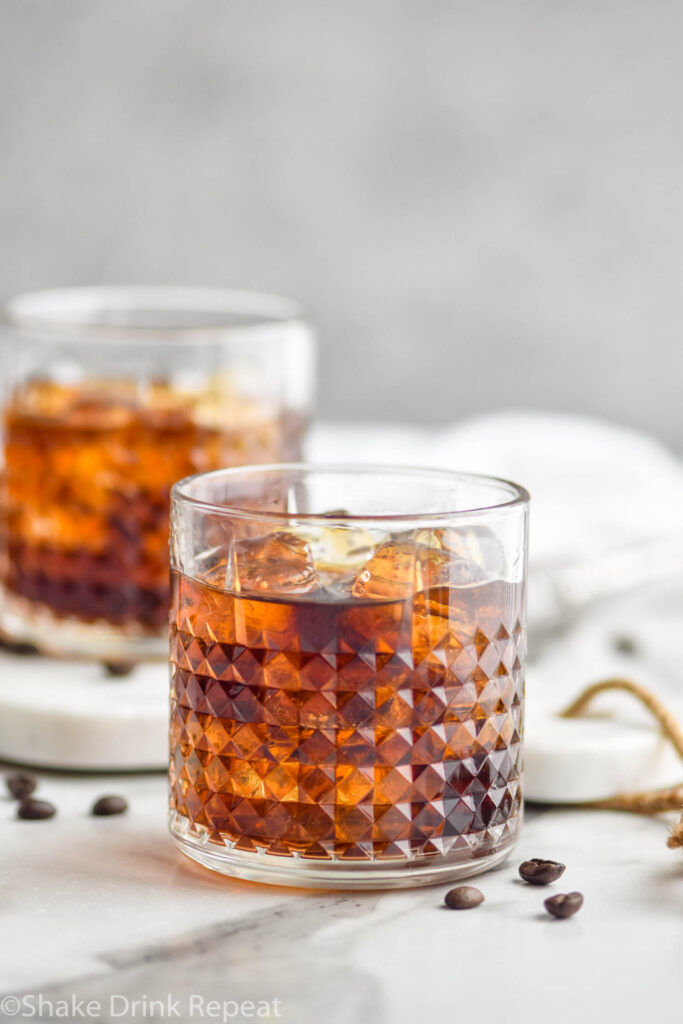 How to Serve
A Black Russian is typically served in a small tumblr, often called an Old Fashioned Glass, on the rocks or with ice. To sweeten your cocktail, add more coffee liquor.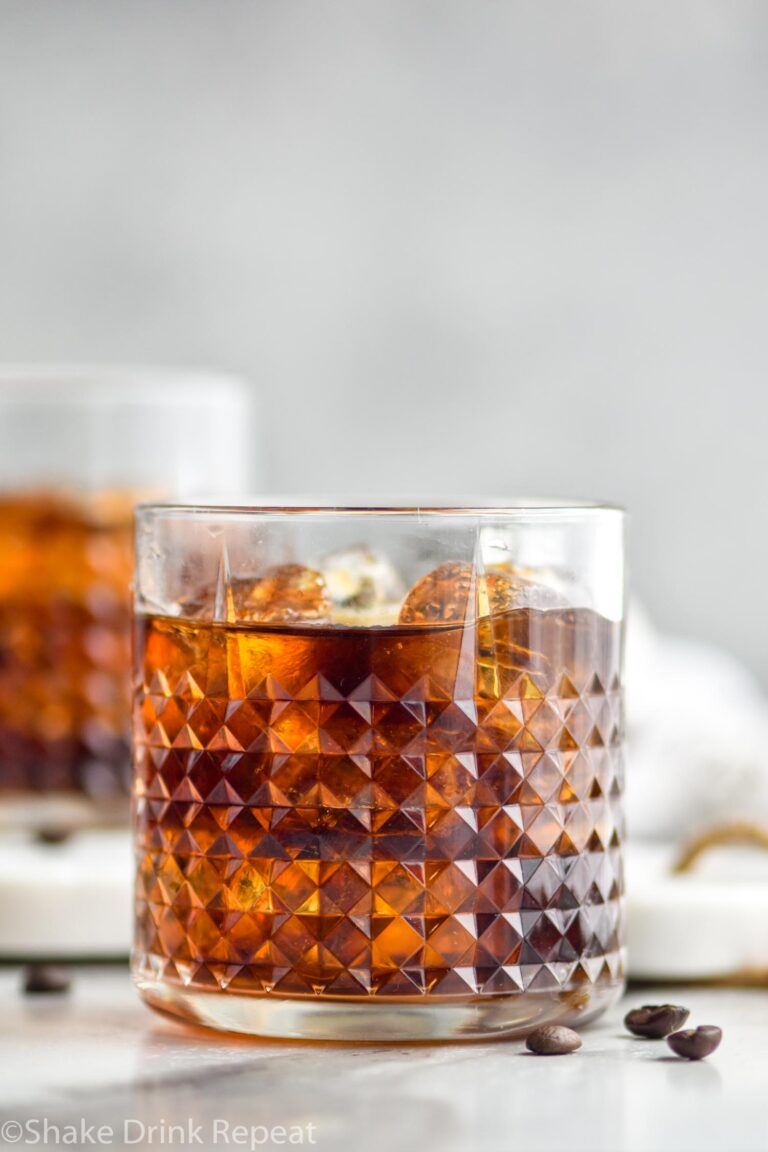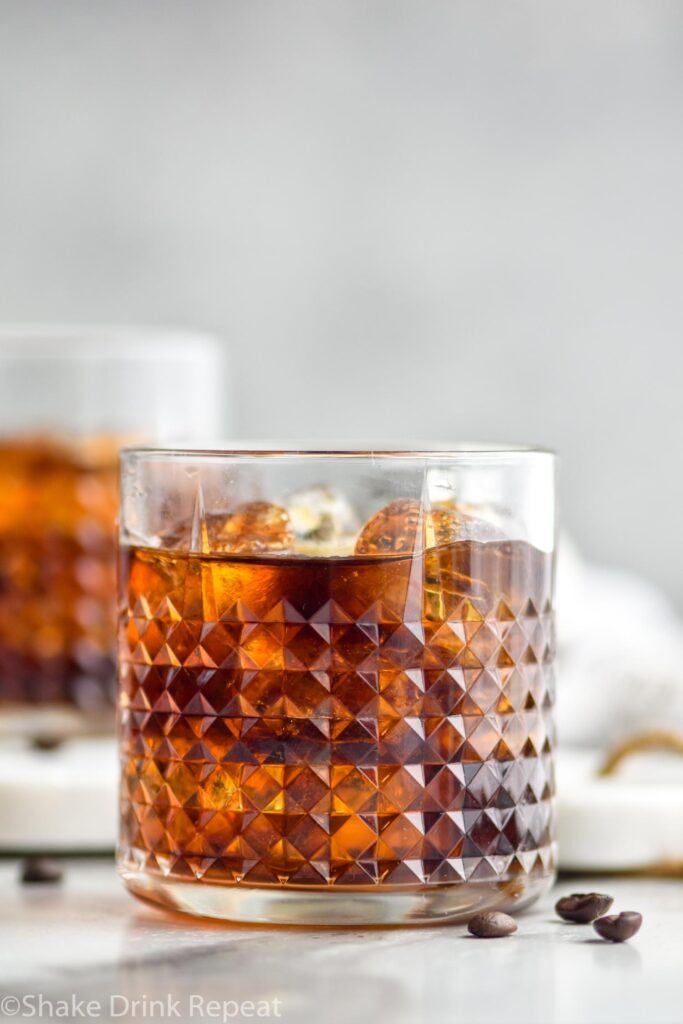 Other Fun Drinks
If you make this Black Russian, leave us a comment and let us know what you think!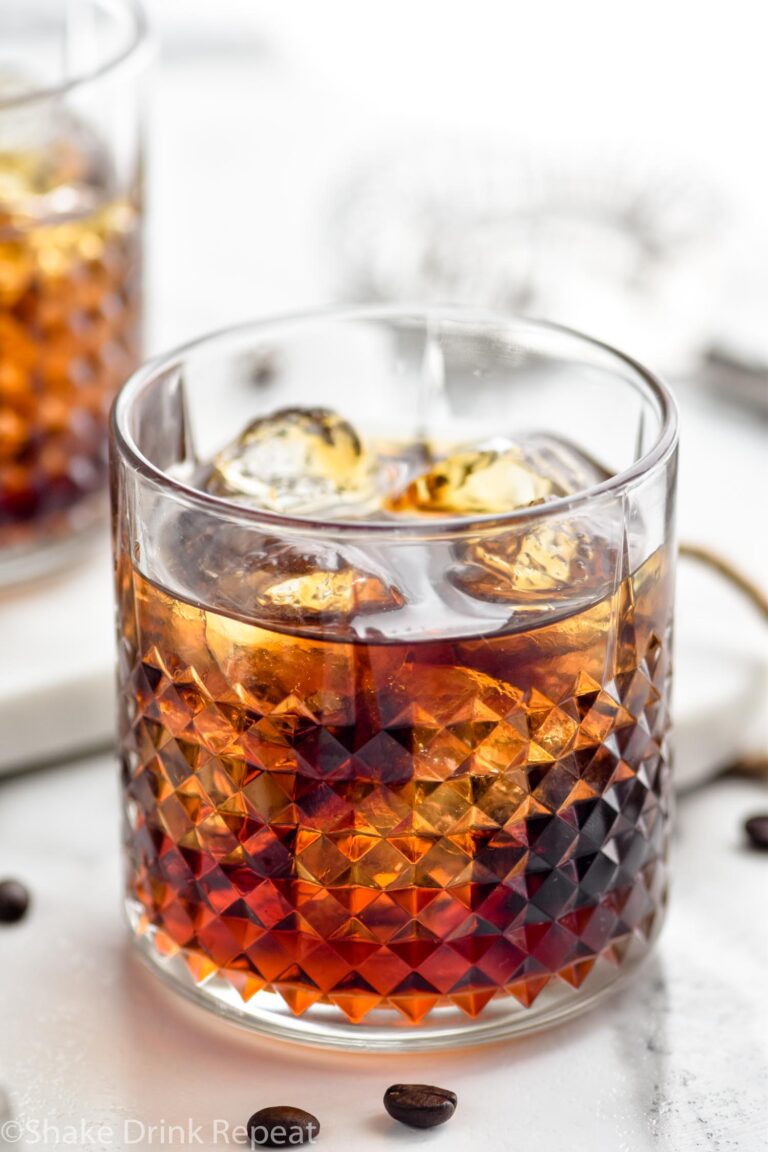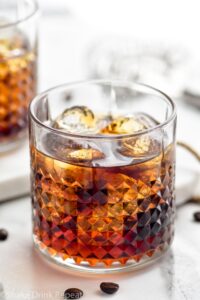 Black Russian
The Black Russian cocktail is a simple, two-part drink made up of coffee liquor, and vodka. This dark, mysterious drink is simple to create.
Ingredients
2

ounces

Vodka

1

ounce

Coffee Liquor
Instructions
Pour the vodka and Coffee Liquor into a glass with ice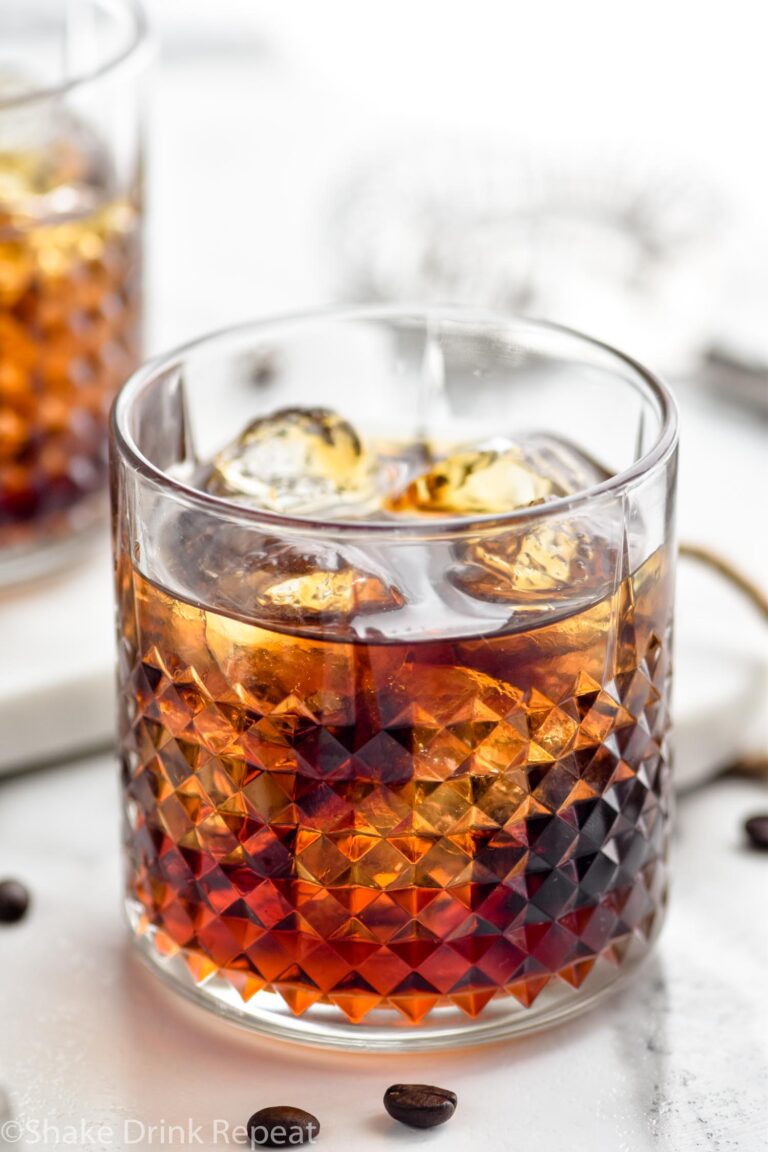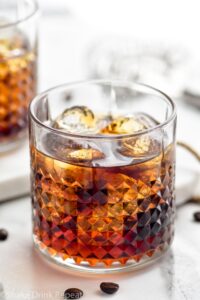 Did You Make This
Black Russian