The crisp, refreshing botanical notes of your favorite gin combine with bubbly champagne to create a chic cocktail perfect for any celebration or at home happy hour. While it looks and tastes fancy, it is simple to make and only contains four ingredients.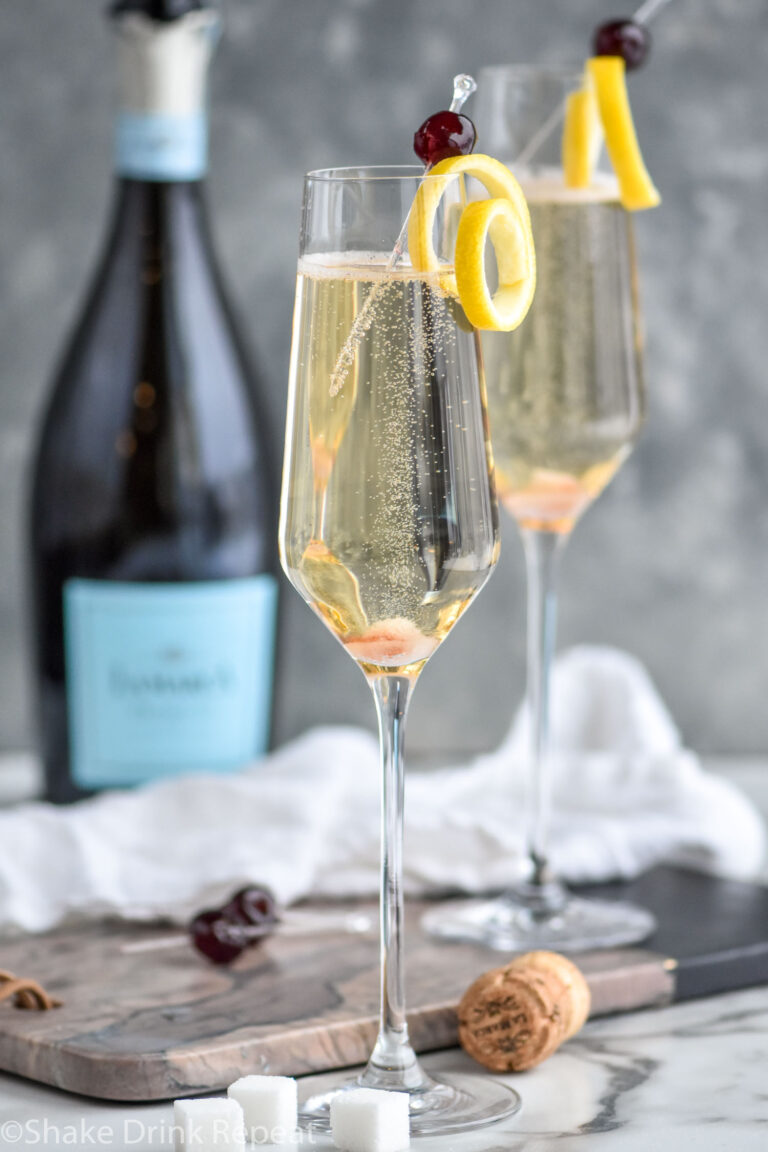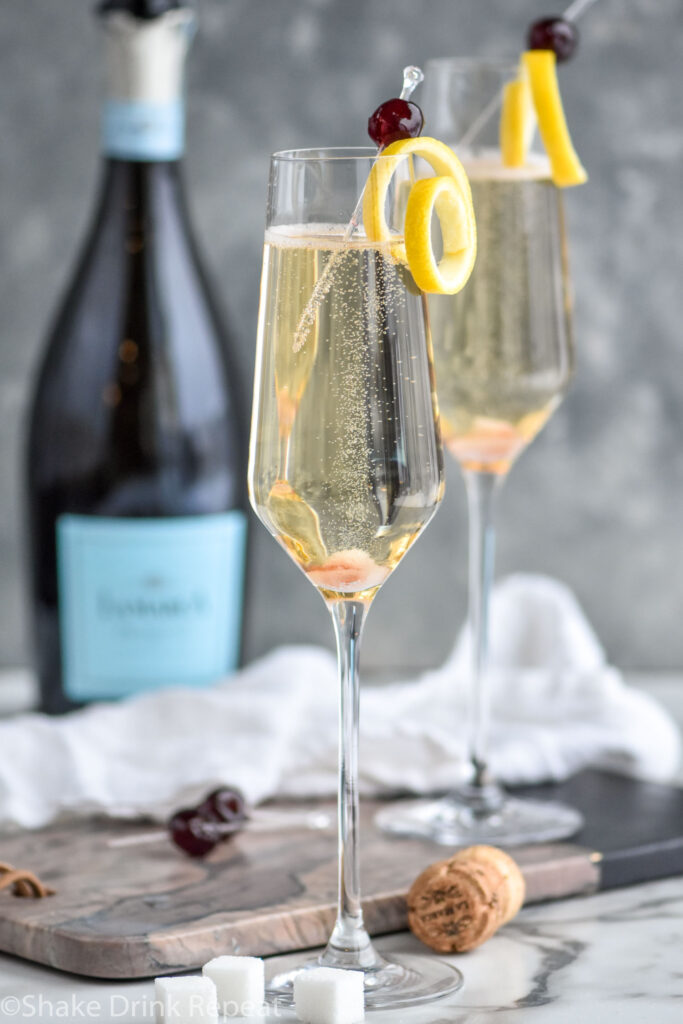 Similar to the classic Champagne Cocktail but with gin instead of Brandy, the Gin Champagne is a clean and crisp cocktail containing a fountain of bubbles that is sure to wow all of your guests.
How to Make a Gin Champagne Cocktail
Put a sugar cube in the bottom of your champagne glass. You can find sugar cubes at your grocery store in the baking aisle. They come in a small box and will last ages in your pantry.
Add a few drops of Angostura Bitters. Read below to learn what bitters are and why they are used in cocktails.
Add some gin to the glass. Your favorite gin or a good quality gin is good choice for this recipe.
Top with champagne. While this is a champagne cocktail, Prosecco or any sparkling wine will work here.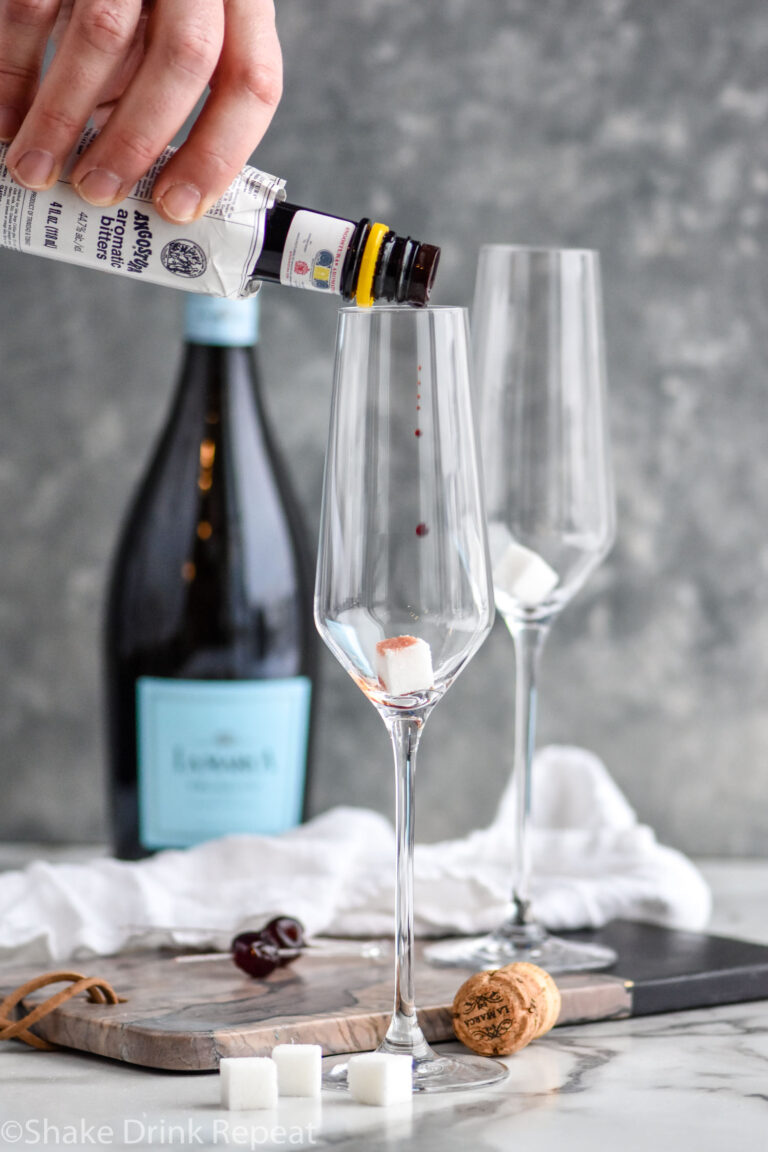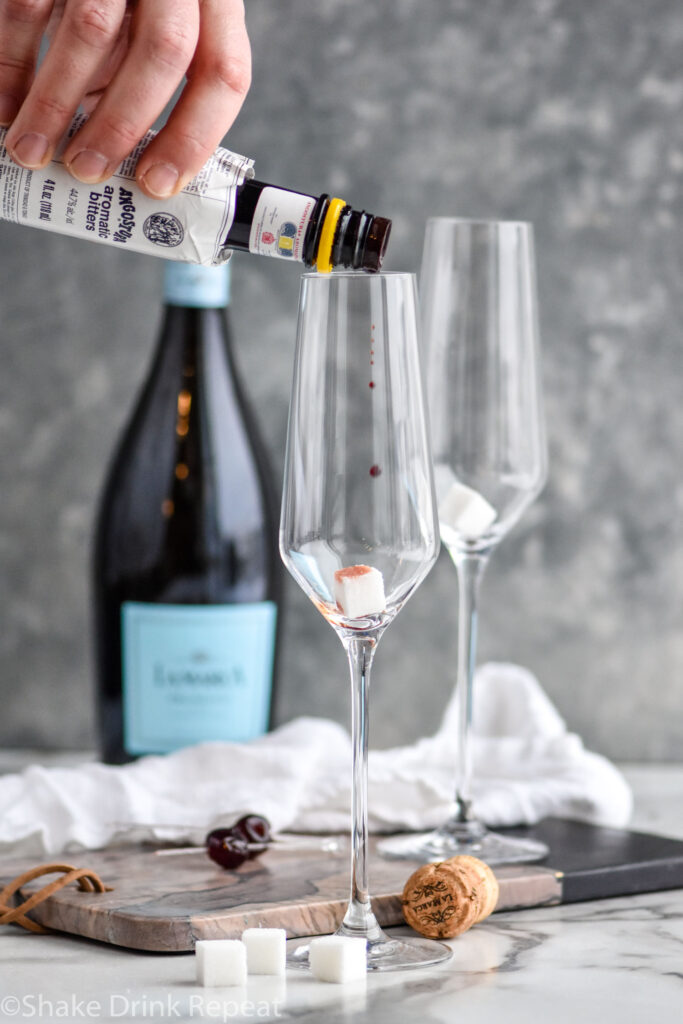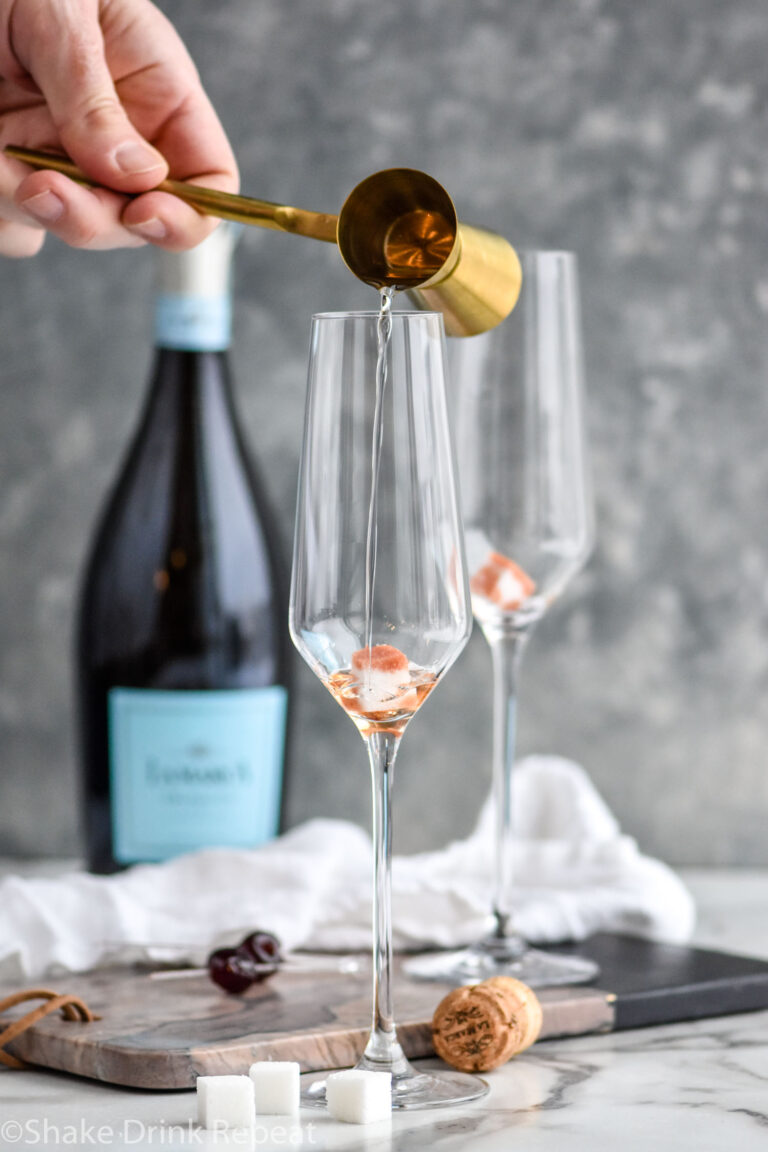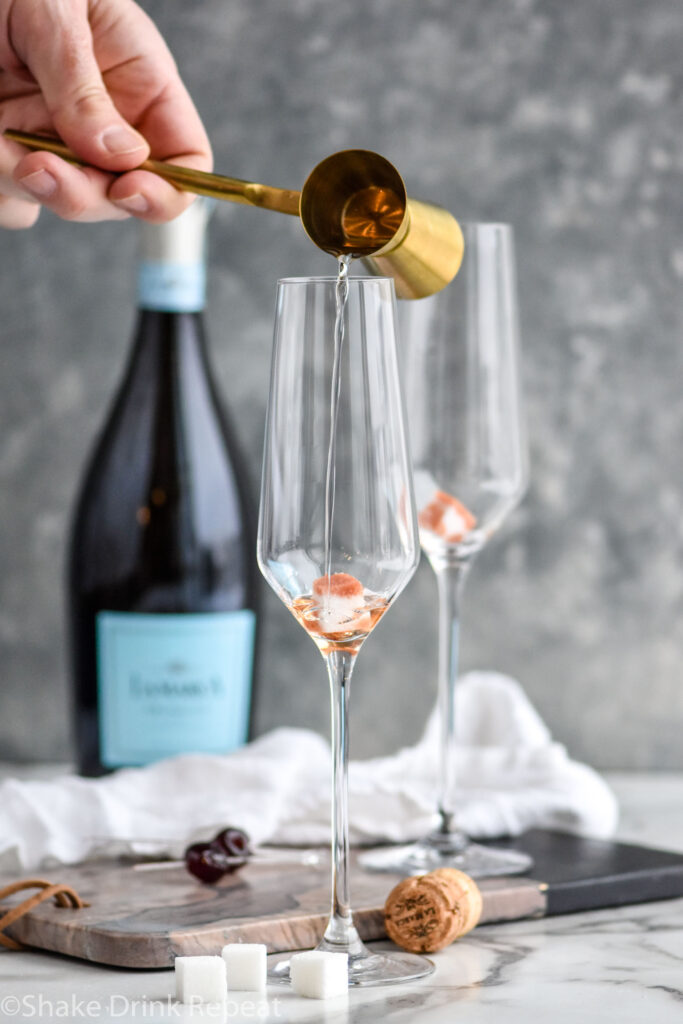 Bitters are spirits infused with herbs, spices, and other botanicals. Just a few shakes can completely change the taste of a cocktail, making them essentials in any bar inventory. They are used in many cocktails, including the classic Old Fashioned and Manhattan. Angostura bitters, like in this Champagne Cocktail, are the most popular type of cocktail bitters and will last in your pantry for years.
How to Serve
Serve your Gin Champagne Cocktail in a champagne flute. We think the sugar cube at the bottom is the best part of this drink. It keeps the fountain of bubbles going as it dissolves, making this such a fun and festive cocktail. Garnish with a lemon twist and a cherry for some extra flair.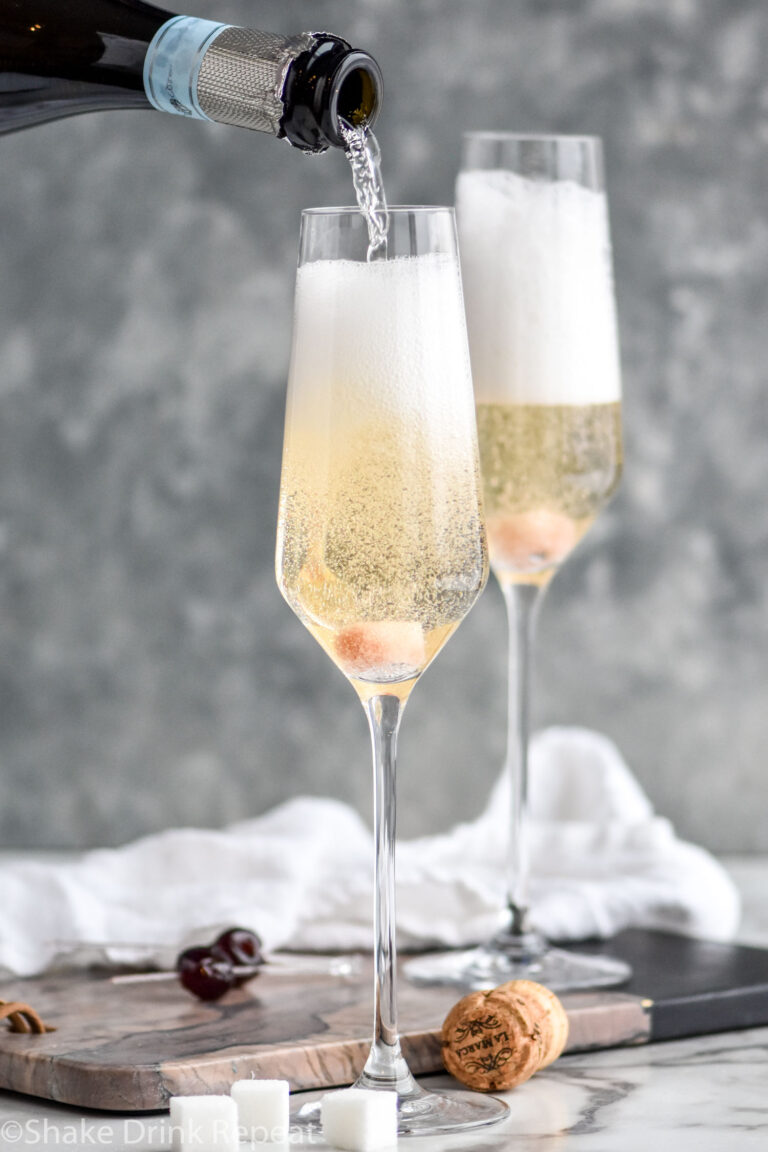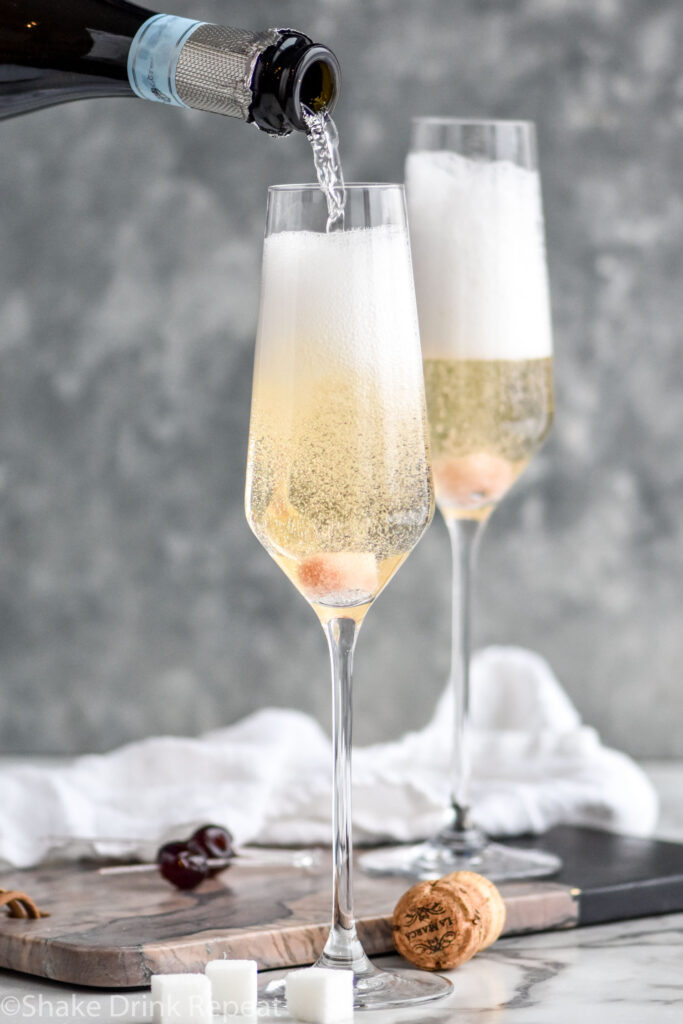 FAQ
What is the difference between champagne and Prosecco?
What is the best gin for cocktails?
Different gins have different flavors making certain kinds better for certain cocktails, as well as personal preference. For this recipe, we prefer a Good, strong, old fashioned Gin. Bombay Saphier is the best Gin for a Gin Champagne Cocktail. It's also excellent in this Gin Fizz recipe.
What is Champagne good to mix with?
Champagne is a very versatile spirit and can be mixed with many different alcohols and mixers. See some of our favorite Champagne cocktail variations below.
Other Champagne Cocktails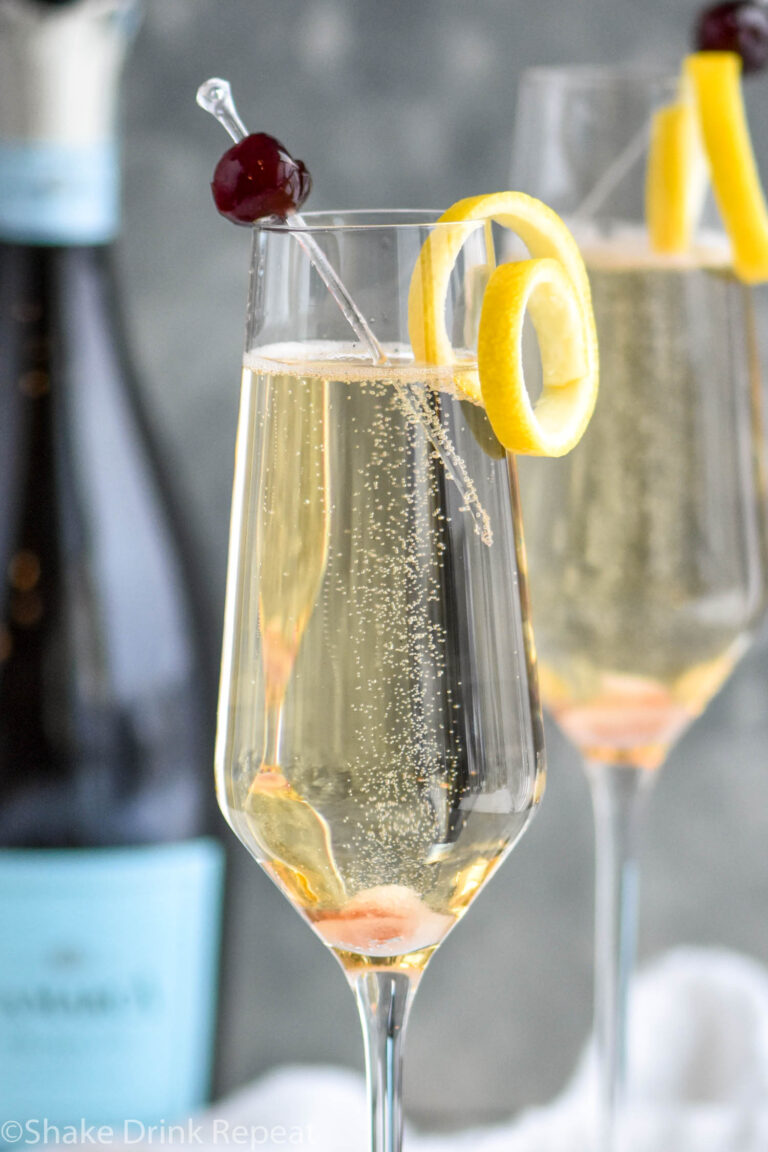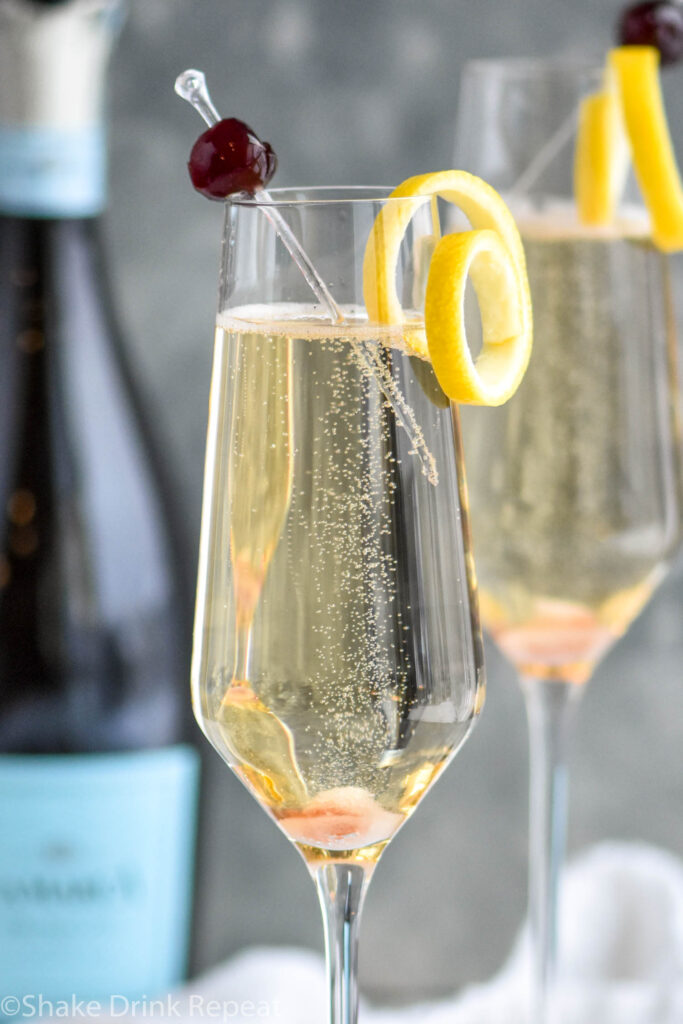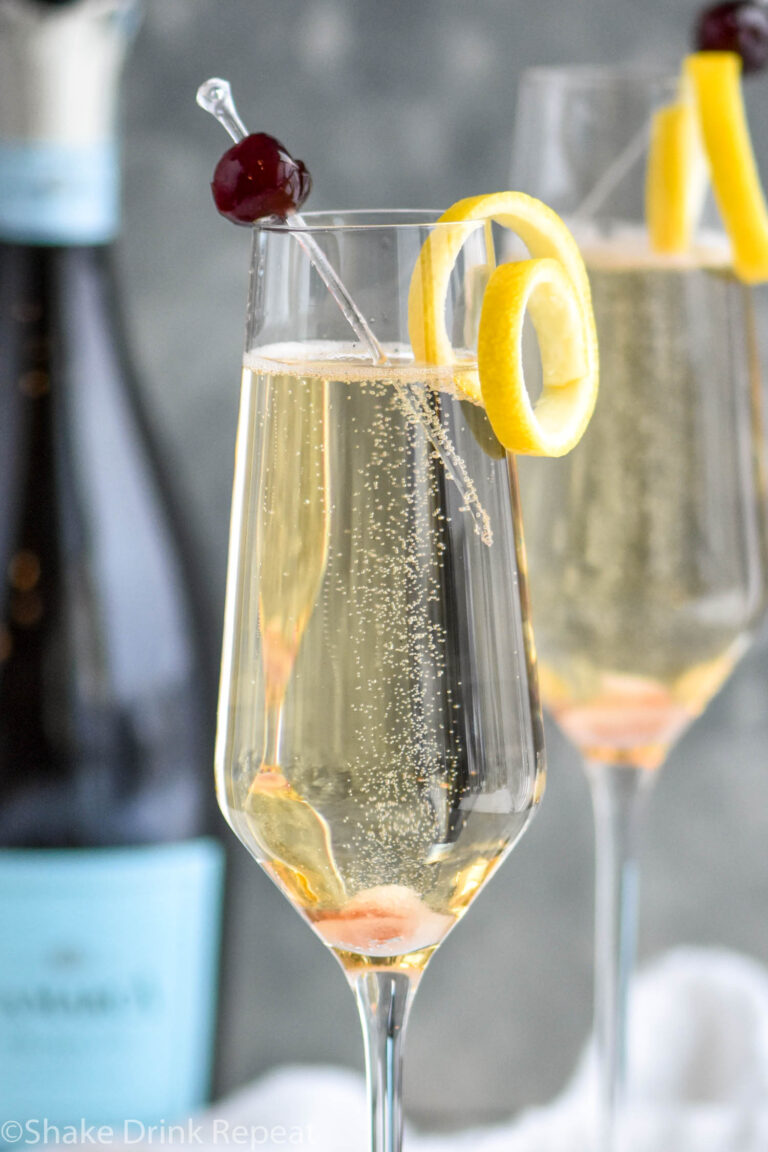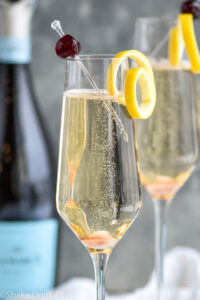 Gin Champagne Cocktail
The Gin Champagne Cocktail combines the crisp, botanical notes of your favorite gin with bubbly champagne to create a chic cocktail perfect for any celebration.
Ingredients
1

Sugar Cube

1/3

ounce

Gin

3

dashes

Angostura bitters

Chilled Champagne to top

about 3 ounces
Instructions
Put the sugar cube in the bottom of the glass.

Pour in the bitters and gin.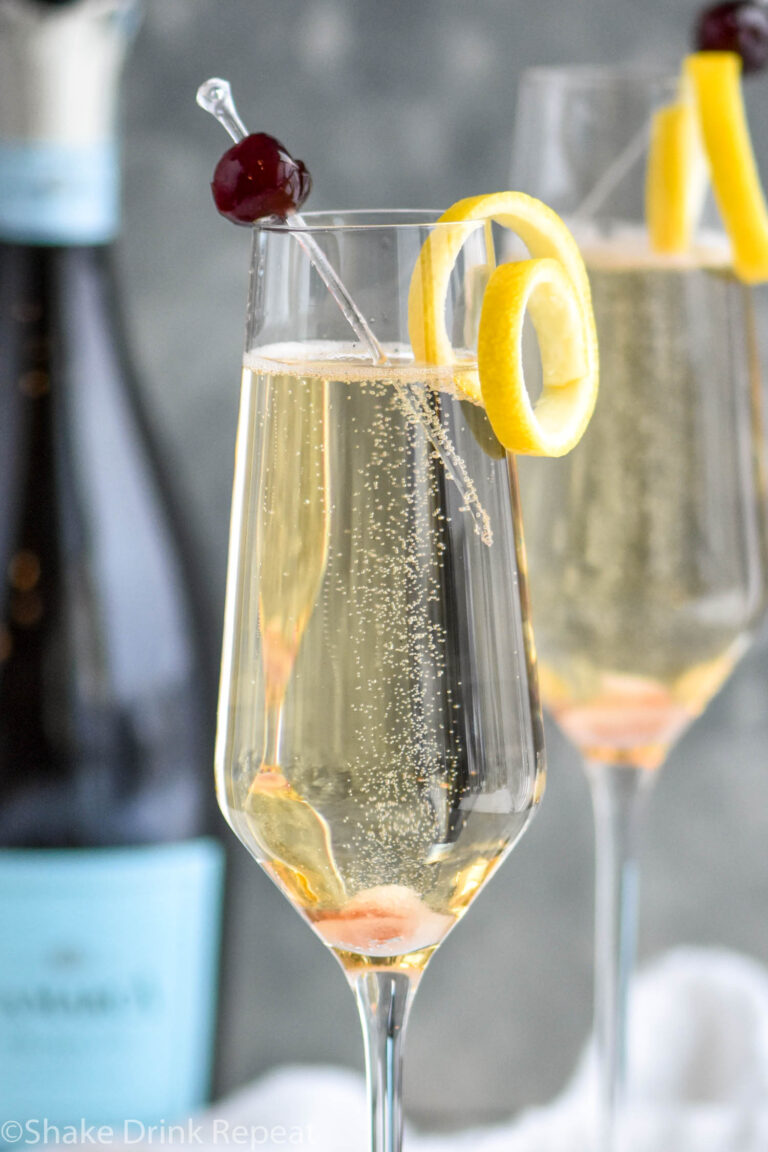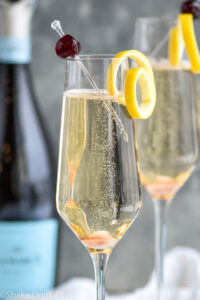 Did You Make This
Gin Champagne Cocktail