I love finding things to look forward to. Planning ahead for things like parties, vacations and reunions fills me a sense of anticipation and excitement. One of the things I look forward to the most is hosting friends and family with good food and a big batch of beautiful cocktails. This Pina Colada Sangria is the perfect drink to wow the crowd at your next big gathering. And once you try it, oh, you'll definitely look forward to trying it again.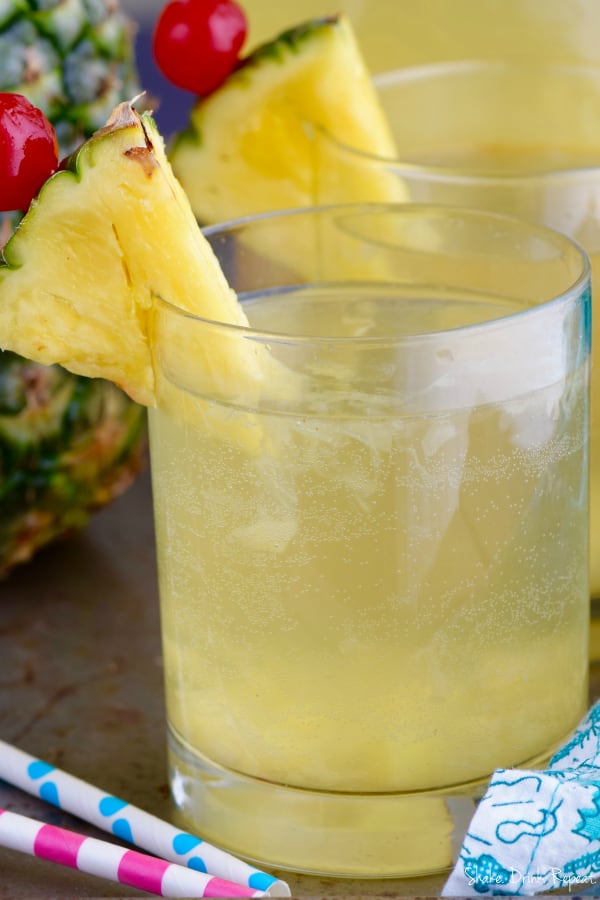 With only three ingredients, this simple cocktail whips up in a snap. It combines the sweetness of a pina colada with the crispness of a sangria, and can easily be doubled (or tripled) to keep the party going as long as you want. Try this Tropical Margarita Sangria or this Strawberry-Lime Moscato Punch for another fun, fruity twist.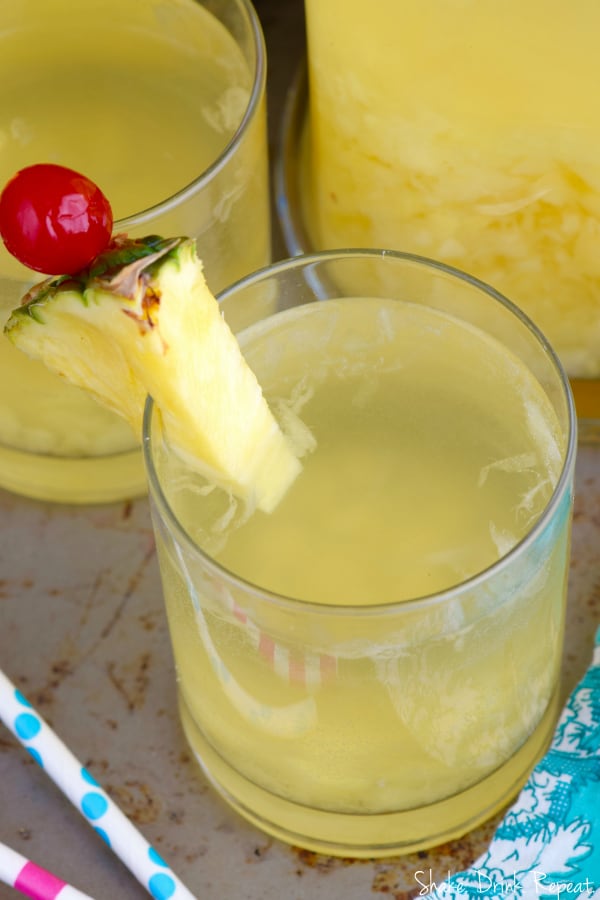 WHAT INGREDIENTS DO YOU NEED FOR A PINA COLADA SANGRIA?
I like to start this Pina Colada recipe with Moscato. This sweet, dessert wine pairs beautifully with the coconut and pineapple flavors. But if you like your cocktails with a little less sweetness, try a dryer white wine.
Sweet, rich coconut rum
A large can of crushed pineapple with the juice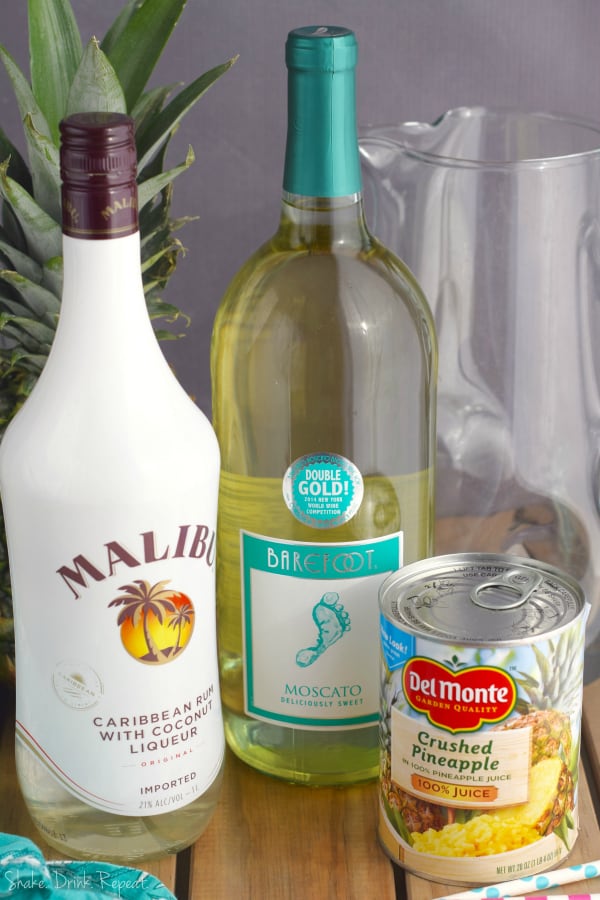 This recipe should be made the night before and allowed to chill in the fridge. Plus, it gets better the longer it sits and allows all the flavors to get to know each other. Can't get enough of that sweet pineapple flavor? Give this Pineapple Sangria a try too.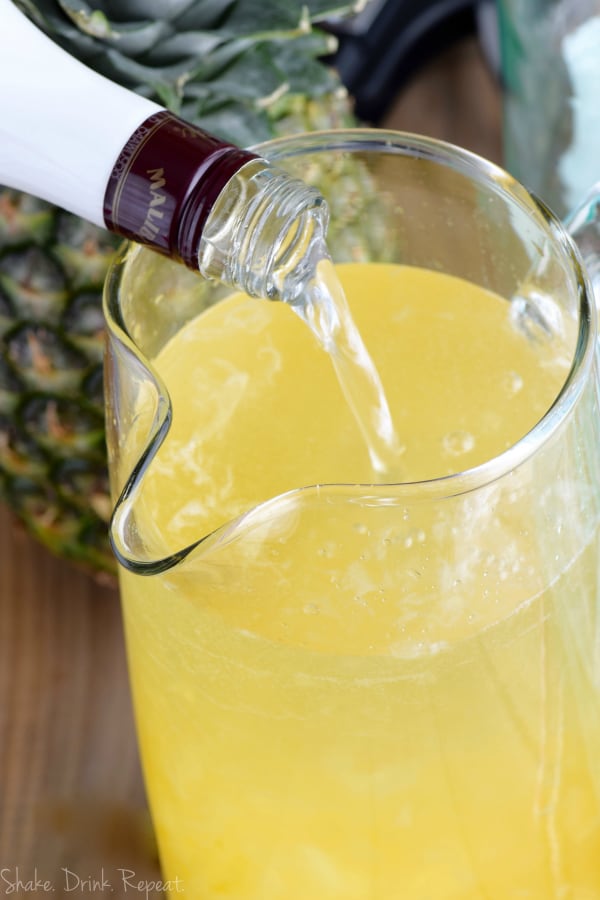 HOW TO MAKE PINA COLADA SANGRIA
In a large pitcher, combine two bottles of Moscato (or a milder wine) with a cup and a half of coconut rum and a can of crushed pineapple with all the juices.
Mix together and chill in the fridge overnight.
At party time, serve nice and cold
If you want to stretch the cocktail for an even bigger group, consider adding club soda.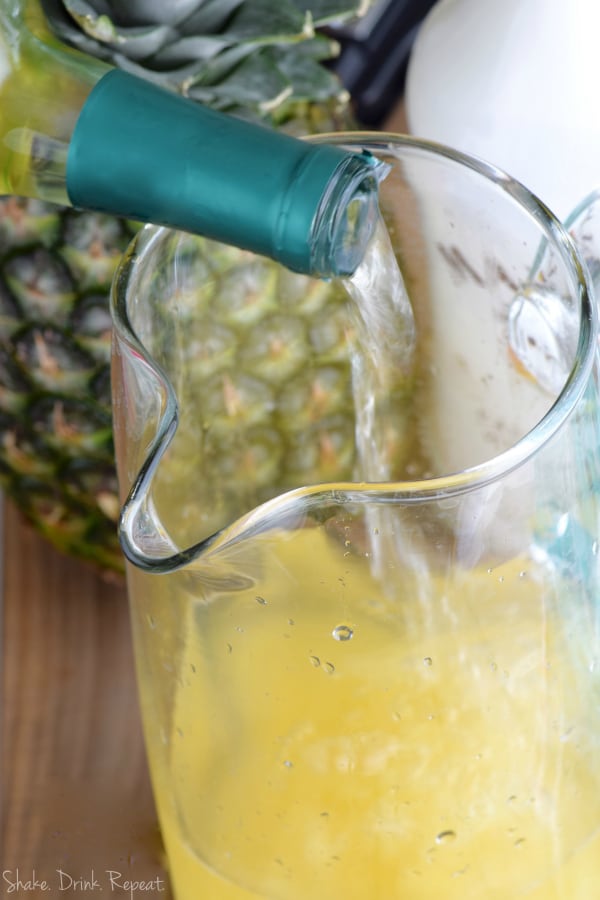 Your friends and family will absolutely love it! Check out more mouthwatering sangria recipes here or try this delicious Champagne Sangria for your next party or brunch.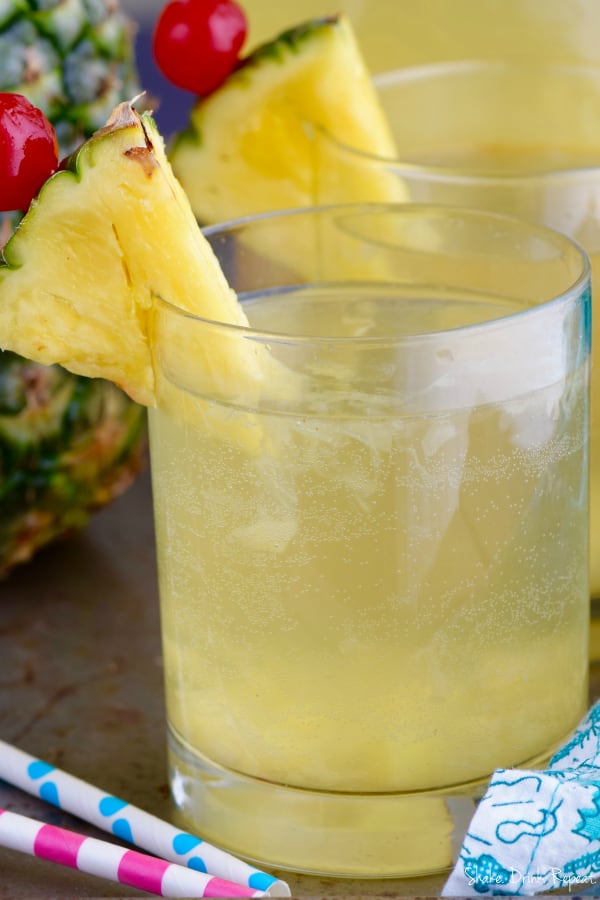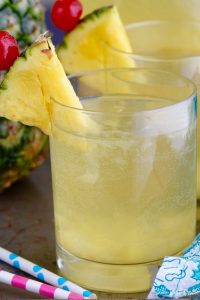 Pina Colada Sangria
This easy Pina Colada Sangria Recipe comes together with only three ingredients! It is the perfect party drink! Make a double batch because it is that good!
Ingredients
2

750 ml

bottles of moscotto

1 1/2

cups

coconut rum

20

oz

can crushed pineapple
Instructions
Combine all the ingredients in a large pitcher . Refrigerate overnight, and serve chilled.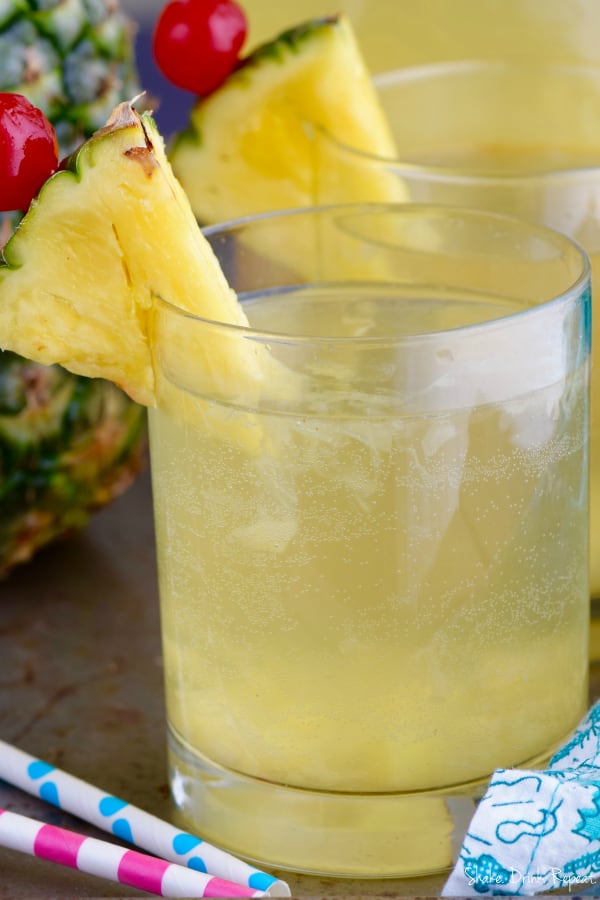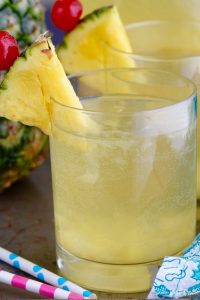 Did You Make This
Pina Colada Sangria
You will also love these: