Fun and fruity, this crimson Alabama Slammer Shot is a quick shake and strain shot recipe that will make its way into your regular shot rotation. With just four ingredients and super simple steps, shot takers in every state will love this recipe.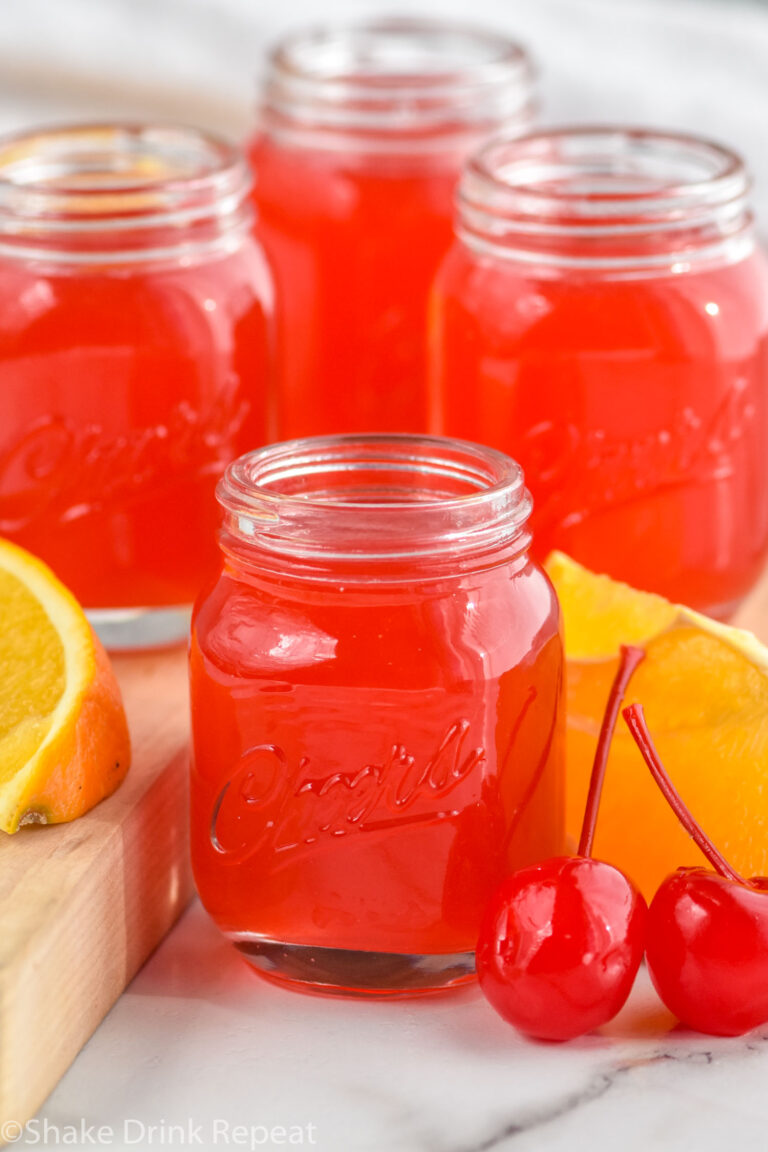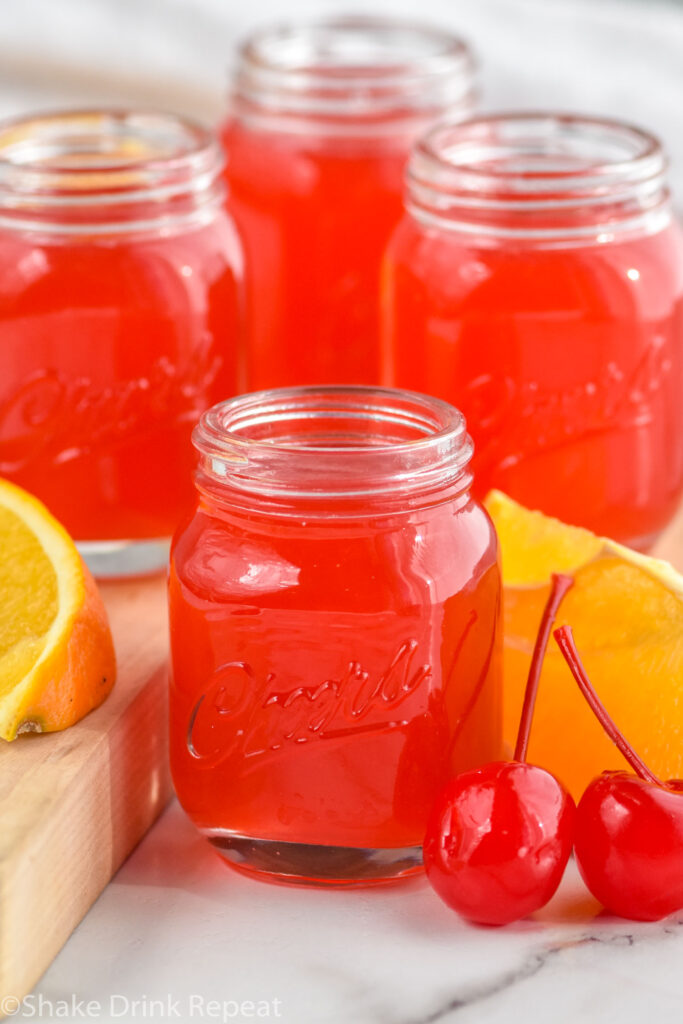 Southern charm in a delicious shot, this Alabama Slammer shot recipe is a fruity and nutty shooter based on the classic Alabama Slammer cocktail. With different proportions of the same ingredients, you can shake these shots up for a fun twist at any party. Known for its crimson color, which is an ode to the University of Alabama, this delicious shot will quickly become one of your favorites to make and take.
Alabama Slammer
The Alabama Slammer recipe is simple to make at home and can be easily multiplied to make multiple cocktails.
Alabama Slammer Ingredients
Four bar staples combine in this quick and easy shot recipe. Fun and fruity, this is a shot recipe you will want to keep handy.
Amaretto: An Italian liqueur with a sweet, nutty flavor. The star of the classic Amaretto Sour. You can also make your own homemade amaretto which makes a great gift.
Sloe gin: A type of gin made from tart sloe berries, known for its presence in the popular Sloe Gin Fizz.
Southern Comfort: See more on this below.
Orange juice: The citrus star of this shooter, freshly squeezed is always preferred, but store-bought would work for this recipe.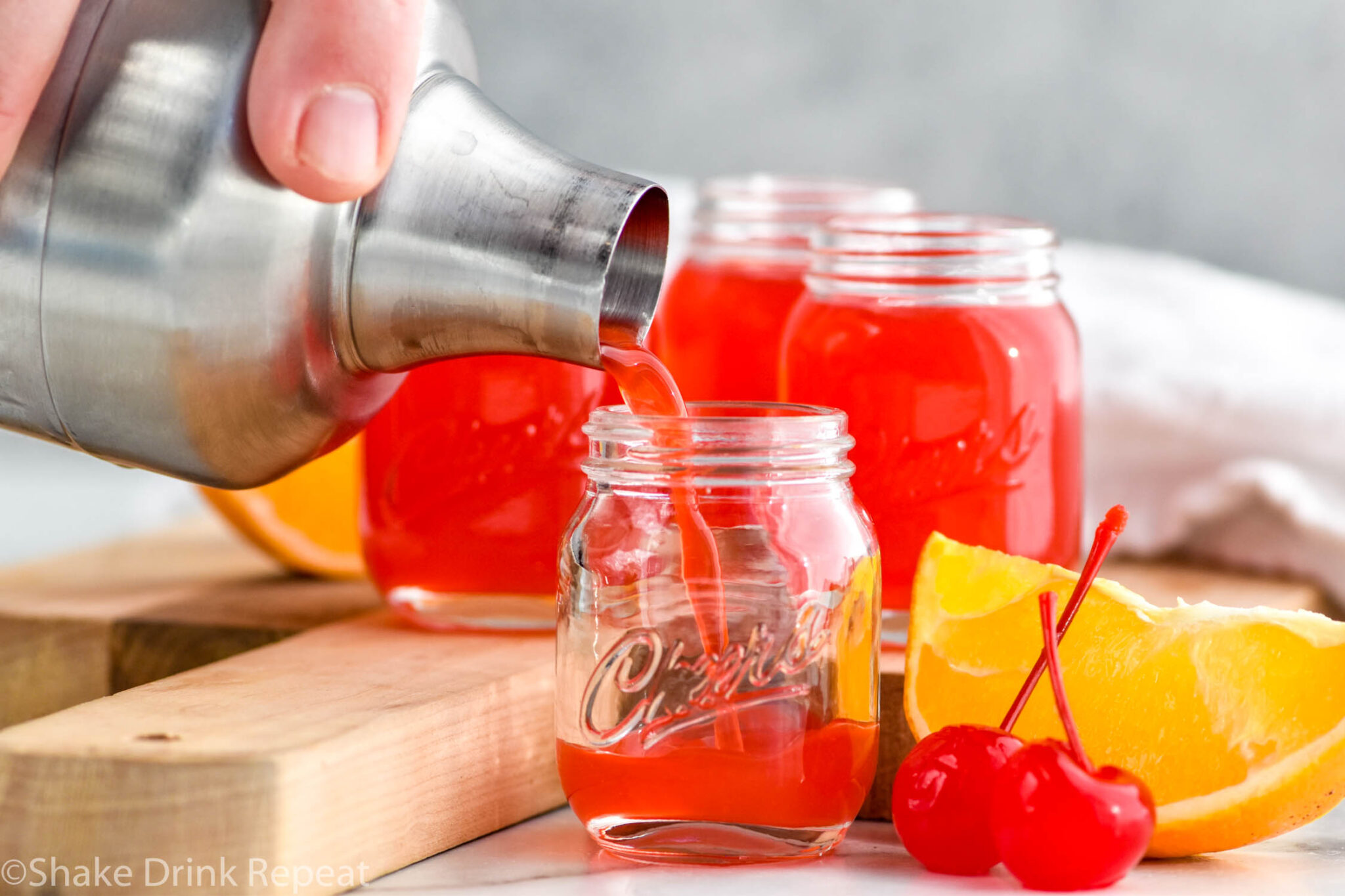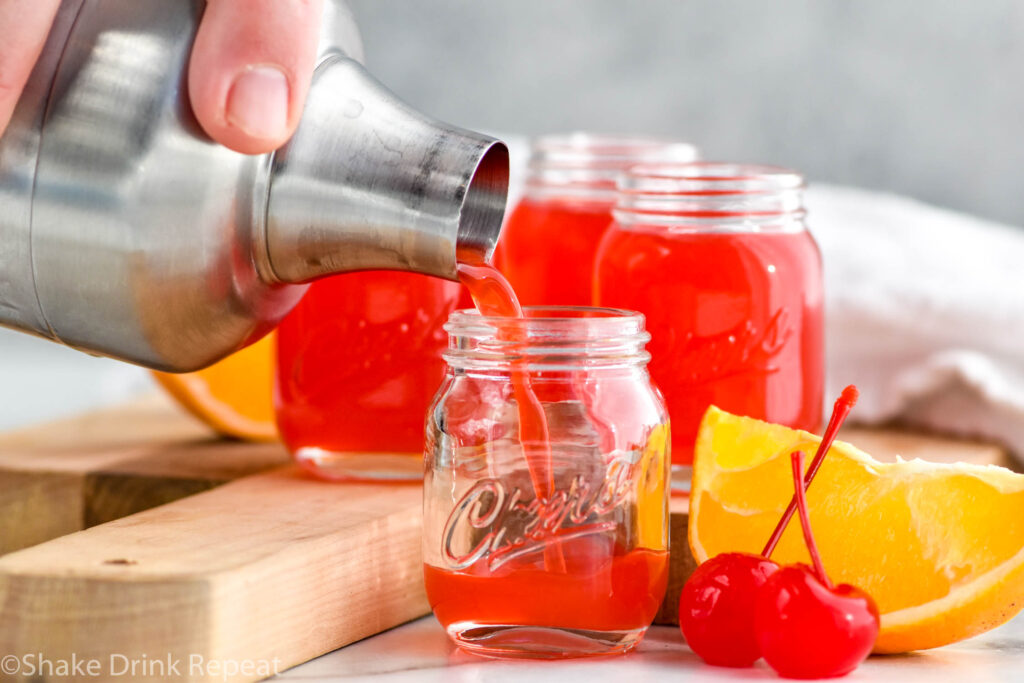 How to Make Alabama Slammer Shots
This is a simple shake-and-strain shot recipe, making it a quick and easy choice for a delicious shot. These two steps show just how easy this Alabama Slammer Shot is to make, but for the full recipe and measurements see the recipe card at the bottom of this page.
Pour all ingredients into a shaker with ice.
Shake well and strain into shot glasses.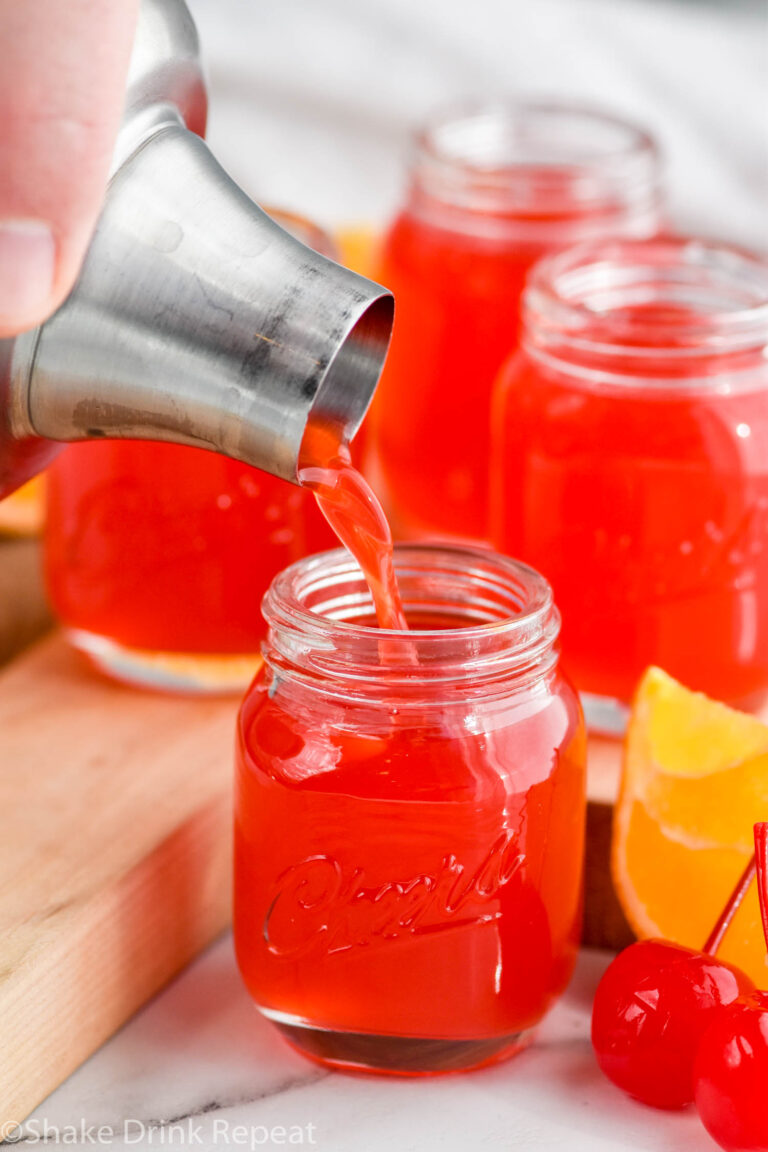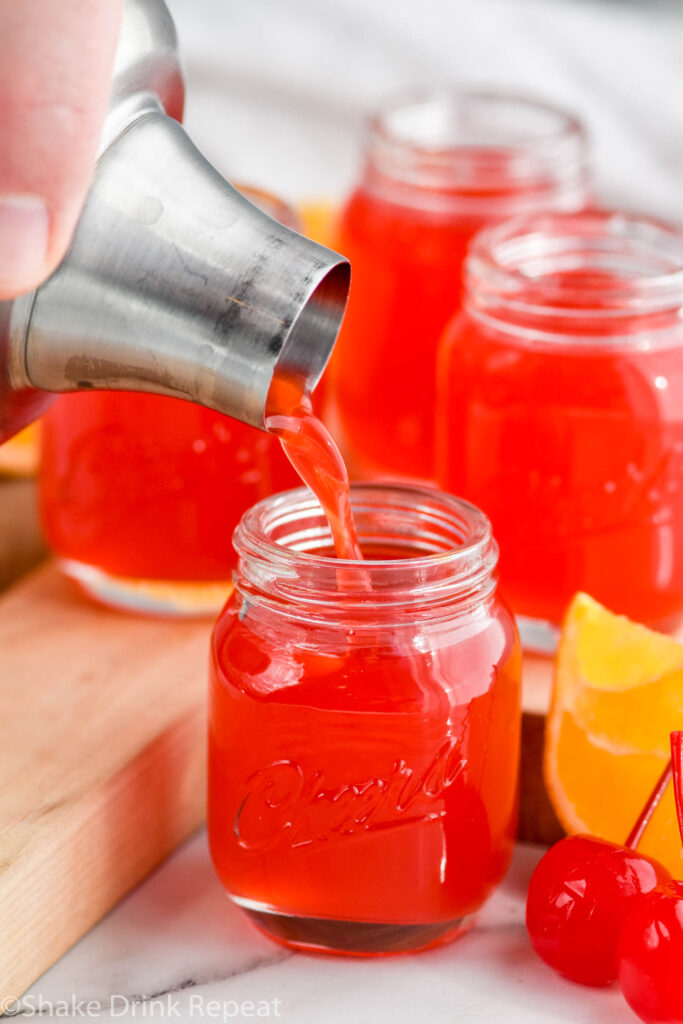 How to Serve
Enjoy these Alabama Slammer Shots right after you make them so that the shots are mixed well and chilled. You can garnish with an orange slice for an extra citrus touch.
What is Sothern Comfort
Southern Comfort is a liqueur made with whiskey, fruit, and spice flavors. It originated in New Orleans in 1874. This liqueur is delicious in our Scarlett O'Hara Cocktail.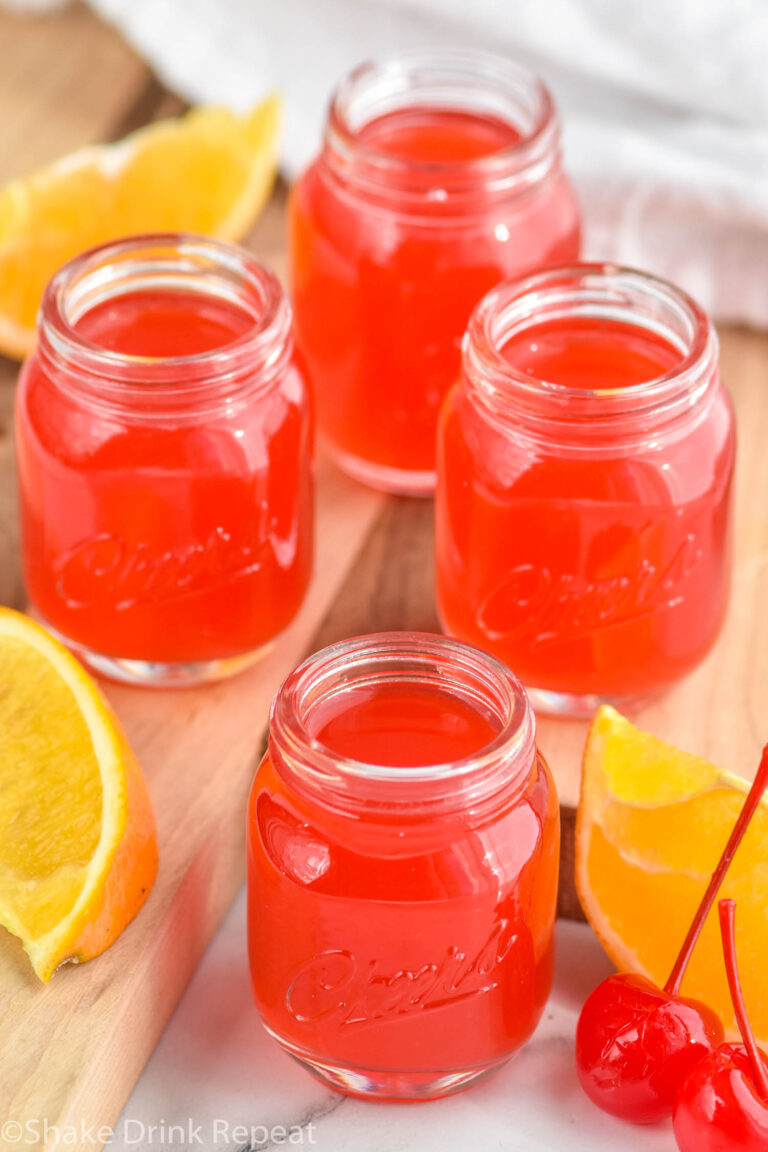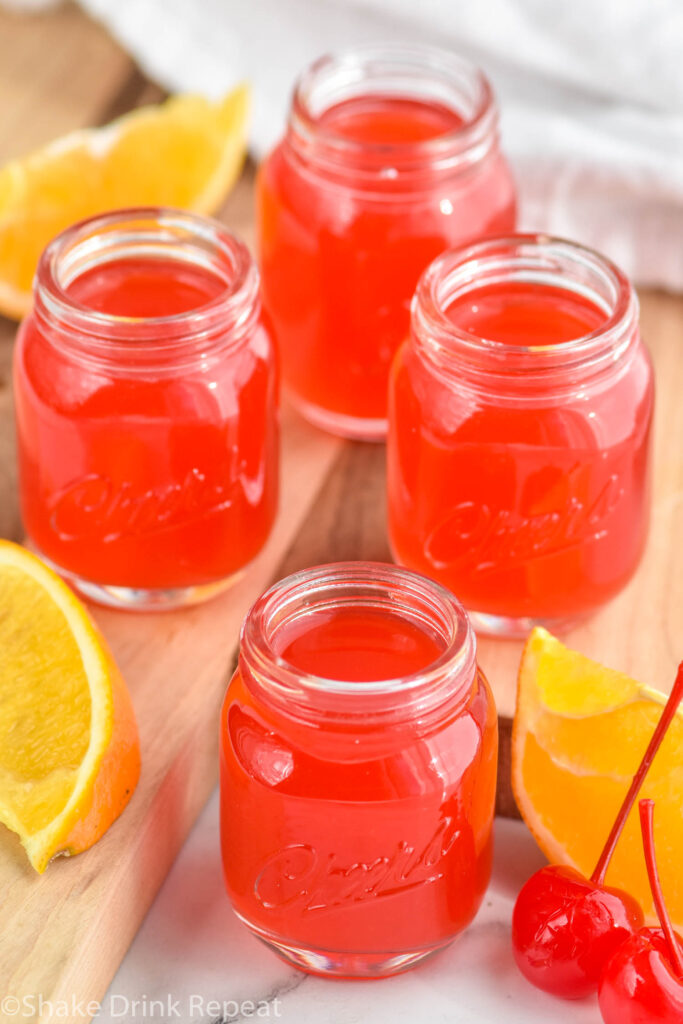 Other Shot Recipes
If you try this Alabama Slammer Shot recipe, leave a comment and let us know how you like it!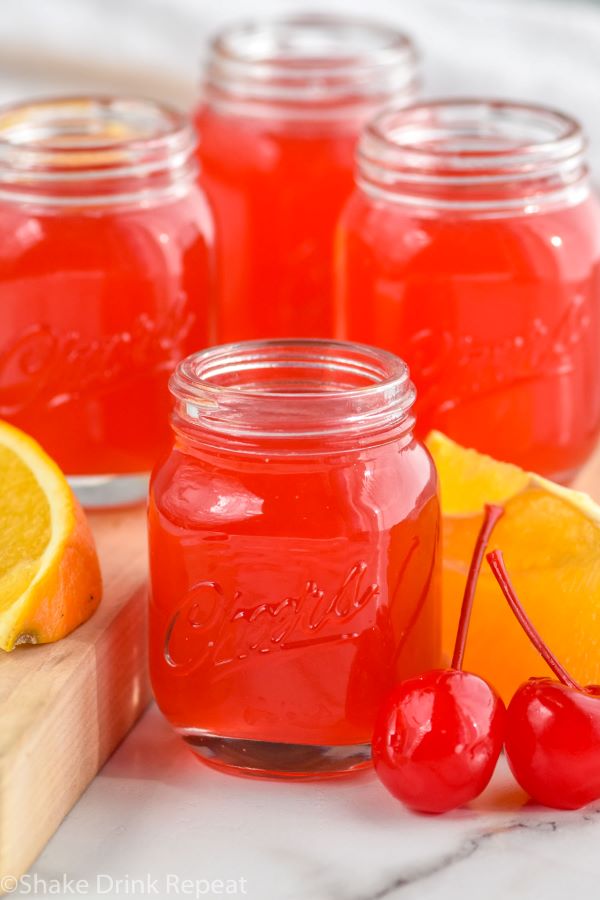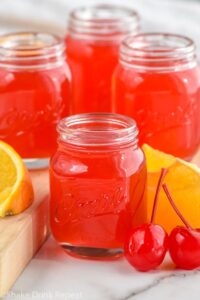 Alabama Slammer Shot
Fun and fruity, this crimson Alabama Slammer Shot is a quick shot recipe that will make its way into your regular shot rotation.
Ingredients
1/2

ounce

amaretto

1/2

ounce

sloe gin

1/2

ounce

Southern Comfort

1/4

ounce

orange juice
Instructions
Fill a shaker with ice and the amaretto, sloe gin, Southern Comfort, and orange juice.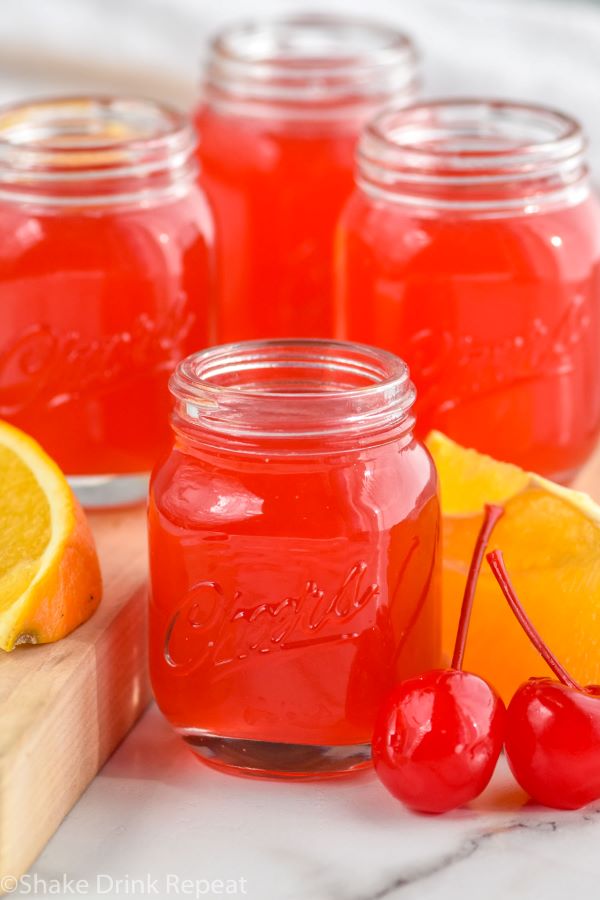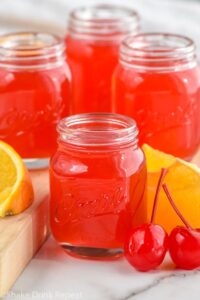 Did You Make This
Alabama Slammer Shot