Want to feel like you're on the beaches of Hawaii without spending a full day of travel to get there? This Blue Hawaiian is the perfect way to do it! It is a fantastic drink with a refreshing, tropical flavor and fun blue hue that make it irresistible!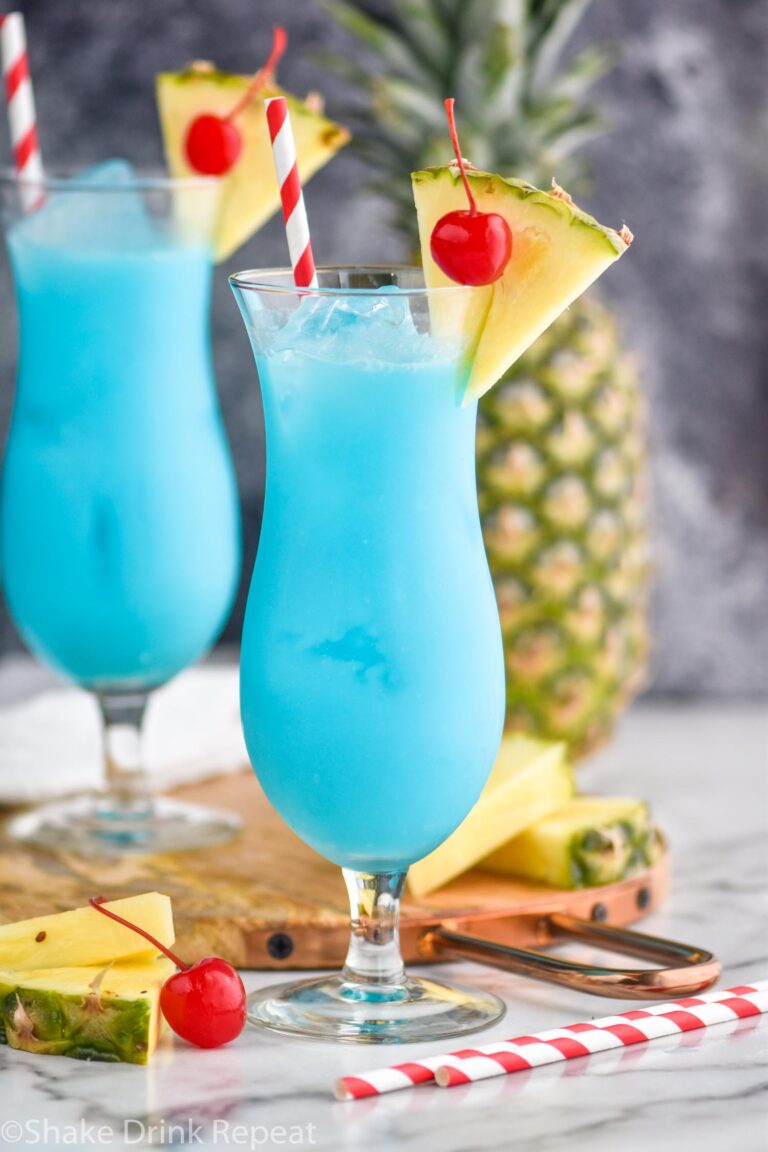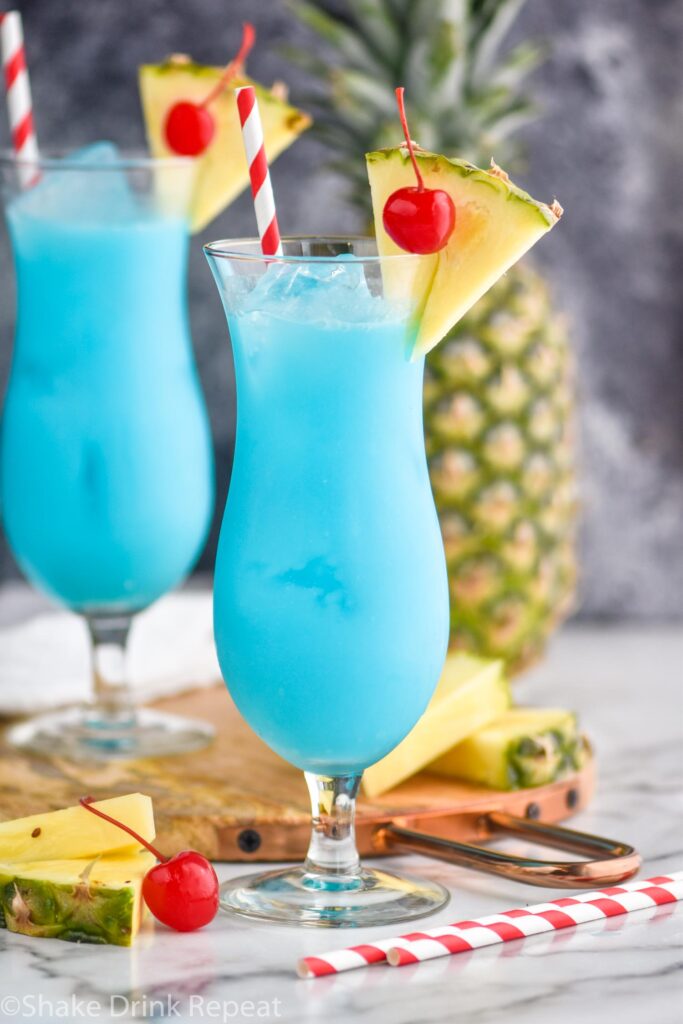 Essentially an ocean-tinted version of a Pina Colada, the sweet tropical flavor of coconut and pineapple pair beautifully in a cocktail that will keep you coming back for more.
Blue Hawaiian Recipe
You'll need a few ingredients to make a Blue Hawaiian (or a pitcher) and trust us when we say it will be worth it. Start with an ounce and a half of white rum and about an ounce of blue curacao. Next you'll need two ounces of pineapple juice and a shot of coconut cream. That's it! Combine all ingredients in a mixing glass with ice, stir well and strain into a cocktail glass filled with ice.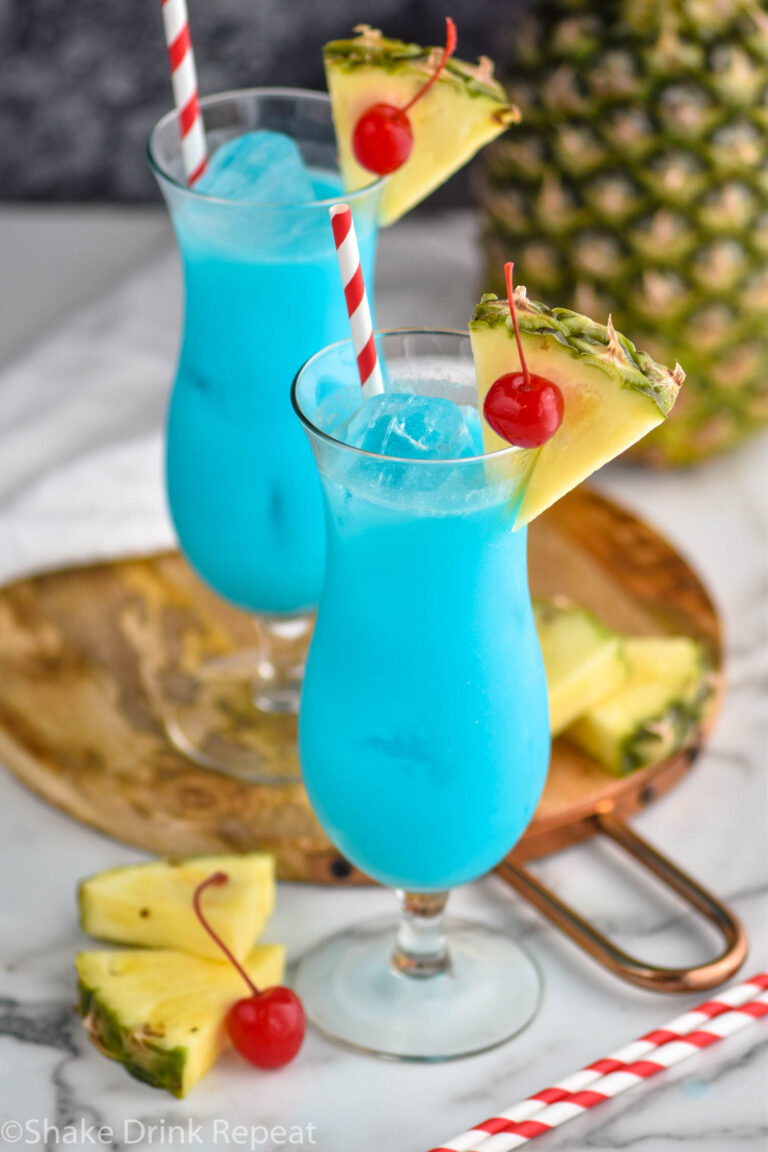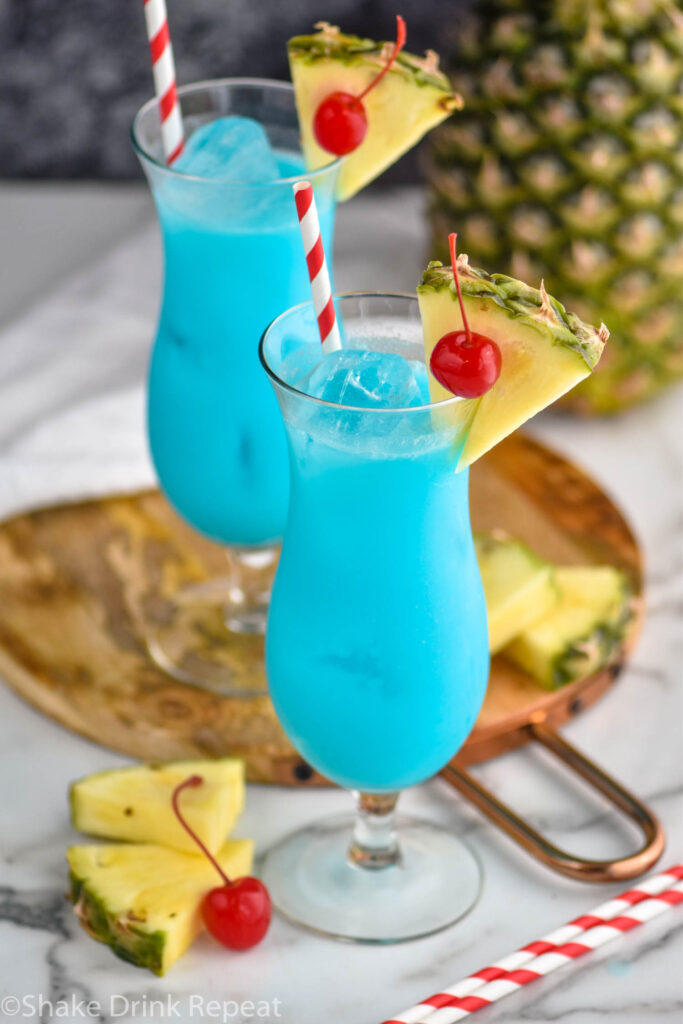 How to Make a Blue Hawaiian Drink
Fill a mixing glass with ice
Add in your white rum, blue curacao, pineapple juice and coconut cream
Stir well until everything is combined
Strain into a glass filled with ice
Garnish with fresh pineapple and a cherry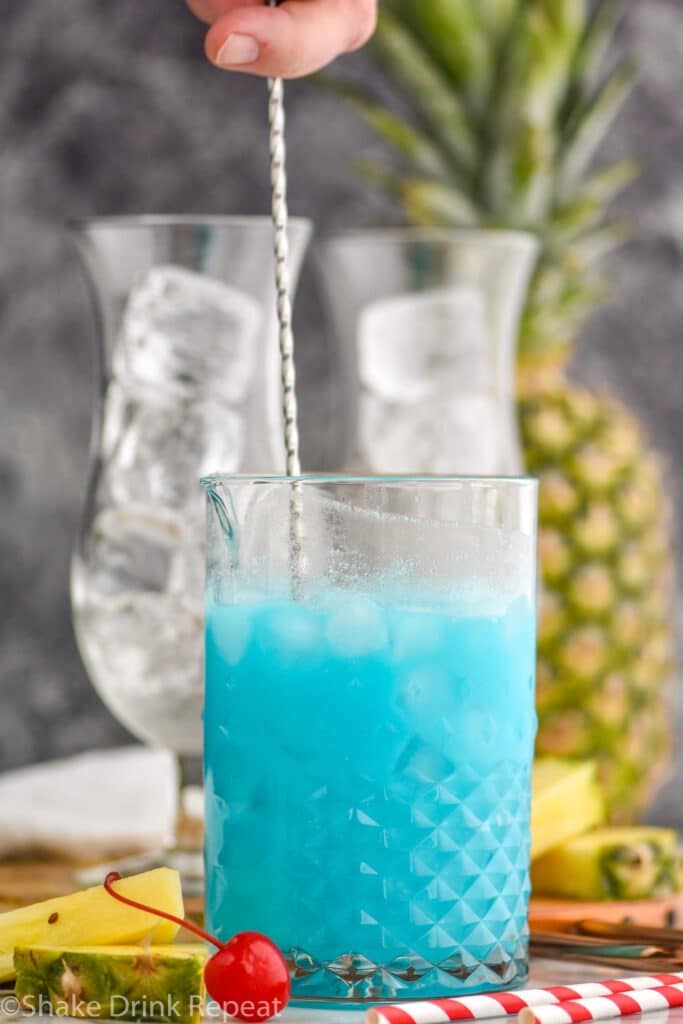 Make it Into a Blue Hawaiian Punch
When making Blue Hawaiians for a crowd (or if you're very thirsty), save some time by making a pitcher of blue hawaiian punch! Simply up the amounts of each ingredient to a little more than a cup of white rum, just shy of a cup of blue curacao, a cup and a half of pineapple juice, and 3/4 cup coconut cream. Mix together in a a pitcher with ice to keep chilled. Try a glass pitcher if you have one to let the beautiful blue hue show off!
How to Serve
Whether you are serving a single Blue Hawaiian or a pitcher, we think the colder the better so always serve with ice. Fresh pineapple wedges and cherries make the perfect garnish, drink umbrellas are optional but recommended if you're feeling extra festive. The bright blue hue naturally makes it a showstopper!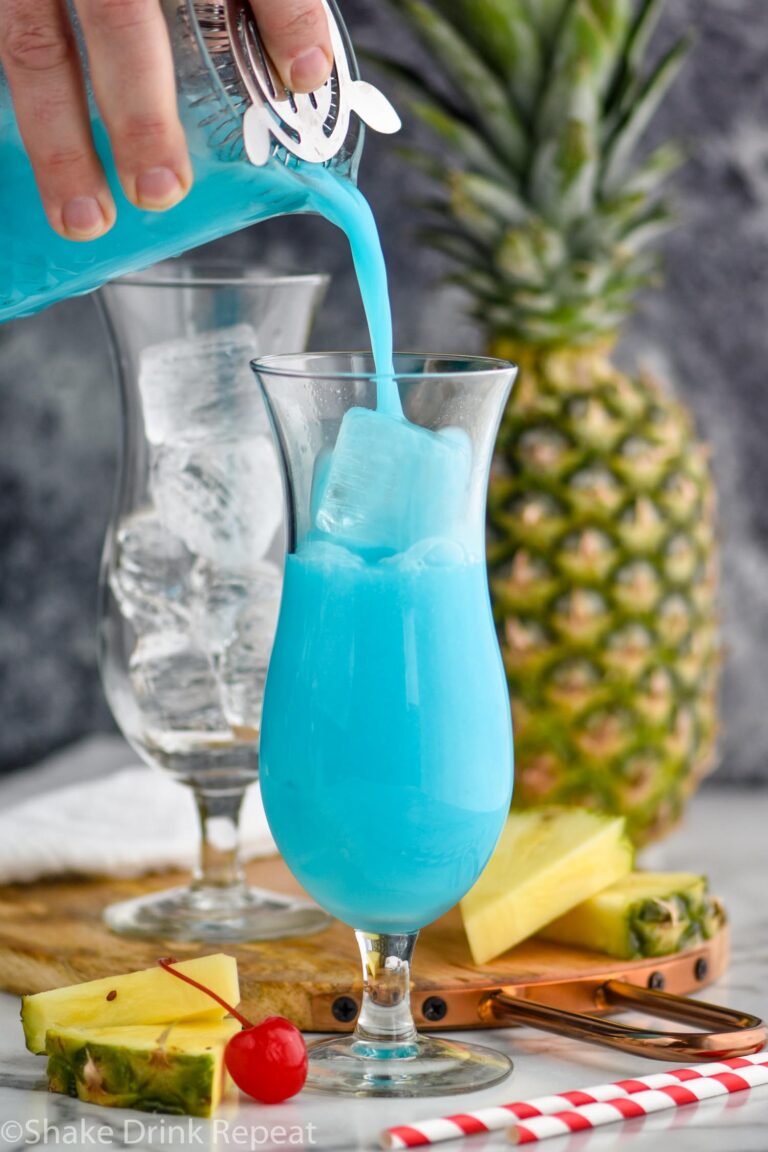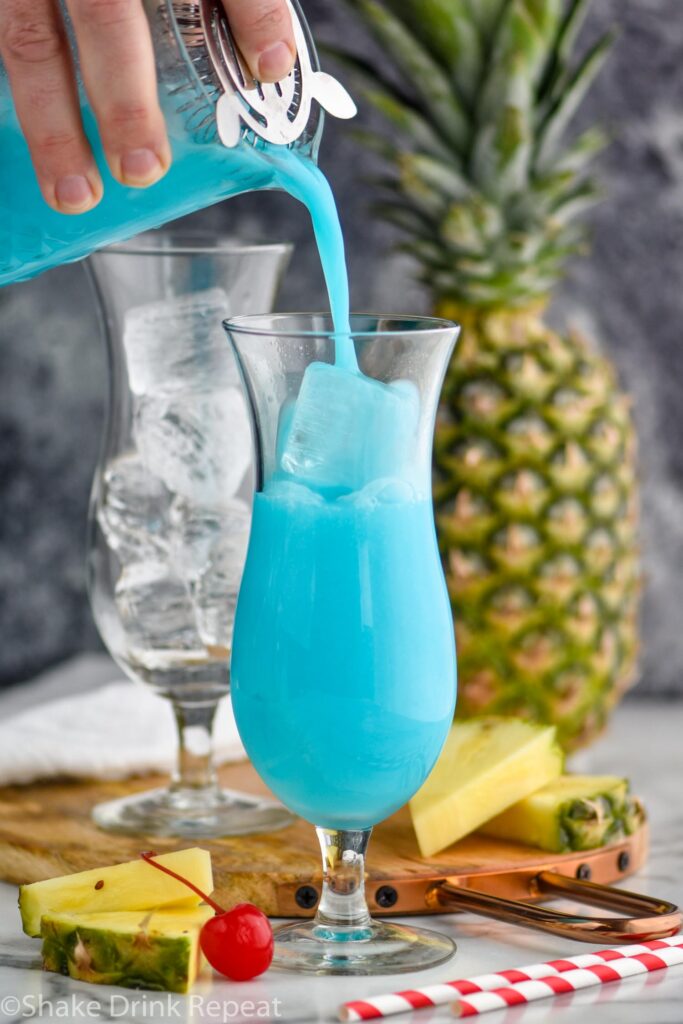 Blue Hawaiian vs. Blue Hawaii
While the names and colors of the drinks are quite similar, the difference between a Blue Hawaiian and a Blue Hawaii lies in the ingredients. The Blue Hawaii uses sweet and sour mix and the combination of rum and vodka, while the blue Hawaiian employs crème de coconut and only rum as the base spirit. To make a Blue Hawaii, simply swap half of the rum for vodka (about an ounce each), then replace the coconut cream with sweet and sour mix. Stir well and strain into a cocktail glass filled with ice.
Other Tropical Drinks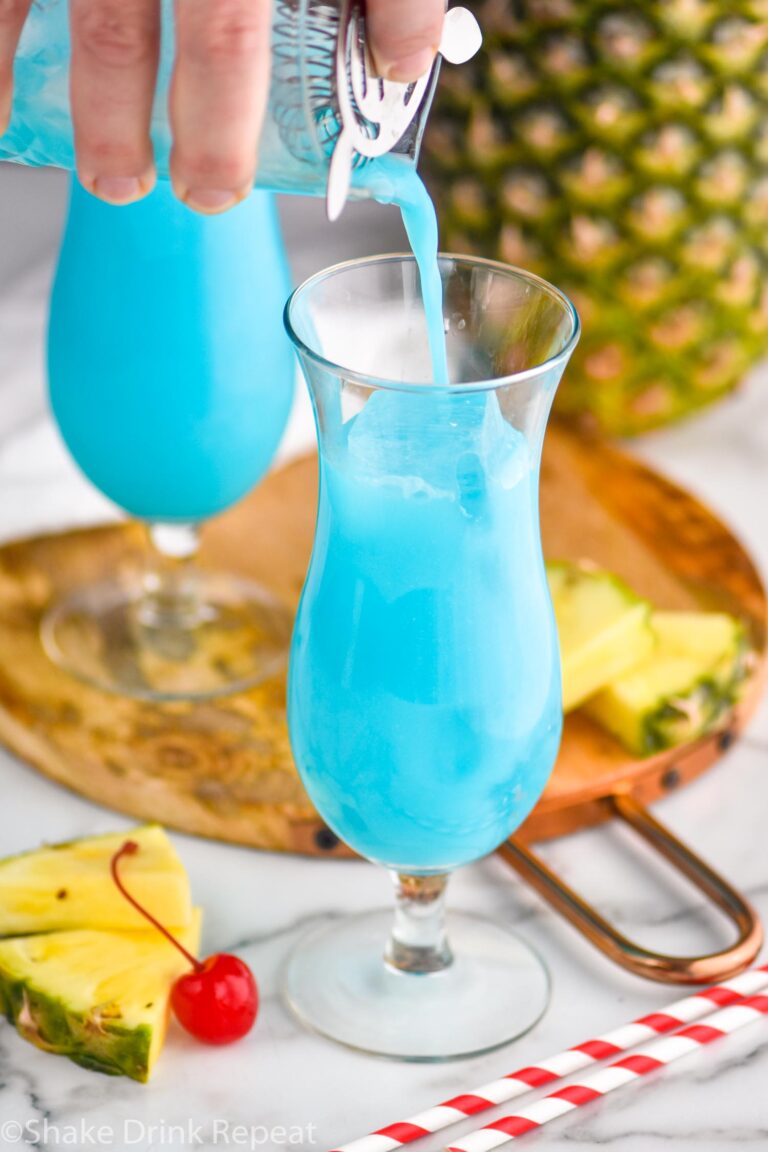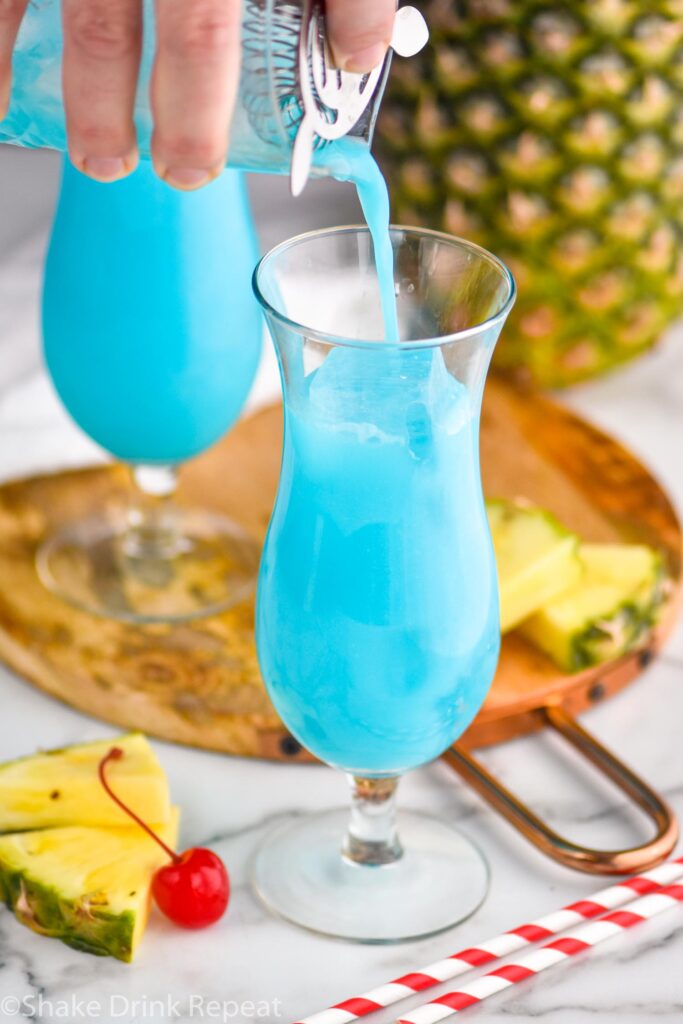 If you make this Blue Hawaiian recipe leave us a comment and let us know what you think.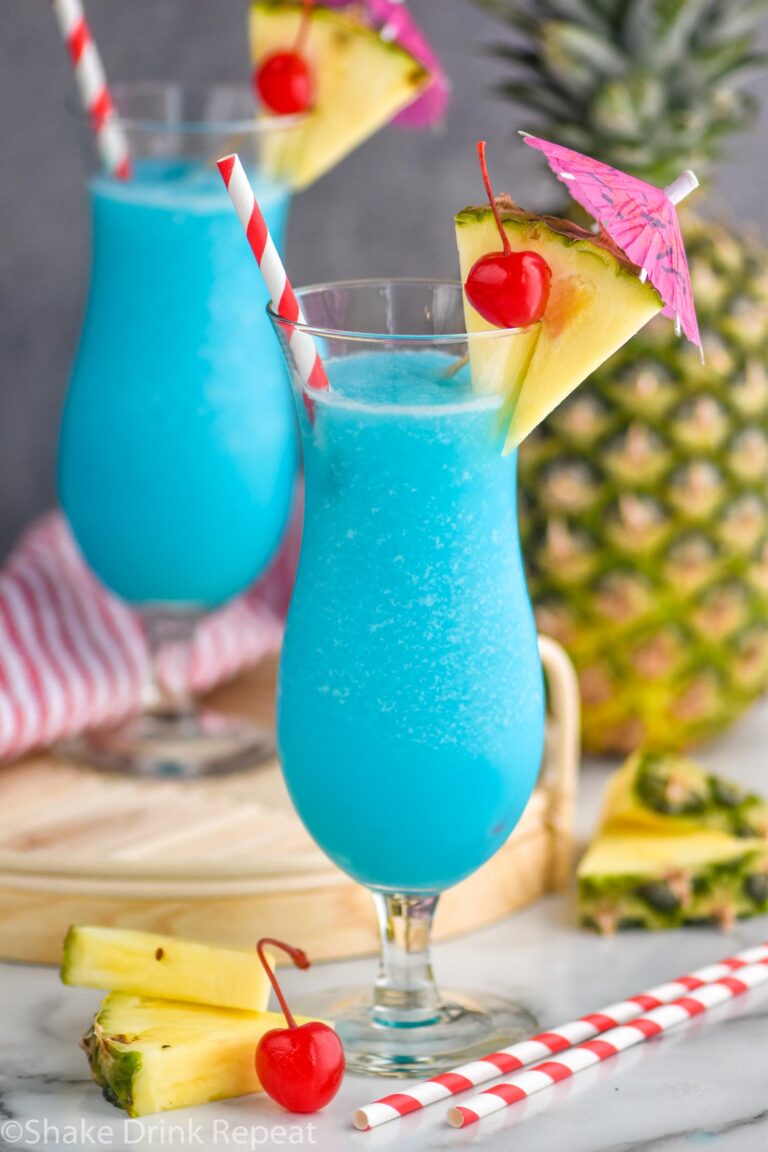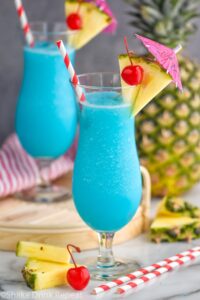 Blue Hawaiian
The Blue Hawaiian is an ocean-tinted cocktail with a refreshing, tropical flavor that makes it irresistible.
Ingredients
One Drink
1 1/2

ounces

white rum

1

ounce

blue curaçao

2

ounces

pineapple juice

1

ounce

coconut cream
Pitcher(6 servings)
1 1/8

cups

white rum

3/4

cup

blue curaçao

1 1/2

cups

pineapple juice

3/4

cup

coconut cream
Instructions
Pour ice, white rum, blue curaçao, pineapple juice and coconut cream into a mixing glass.

Stir well till everything is mixed together.

Strain into an ice filled glass.

Garnish with a pineapple wedge and cherry and enjoy.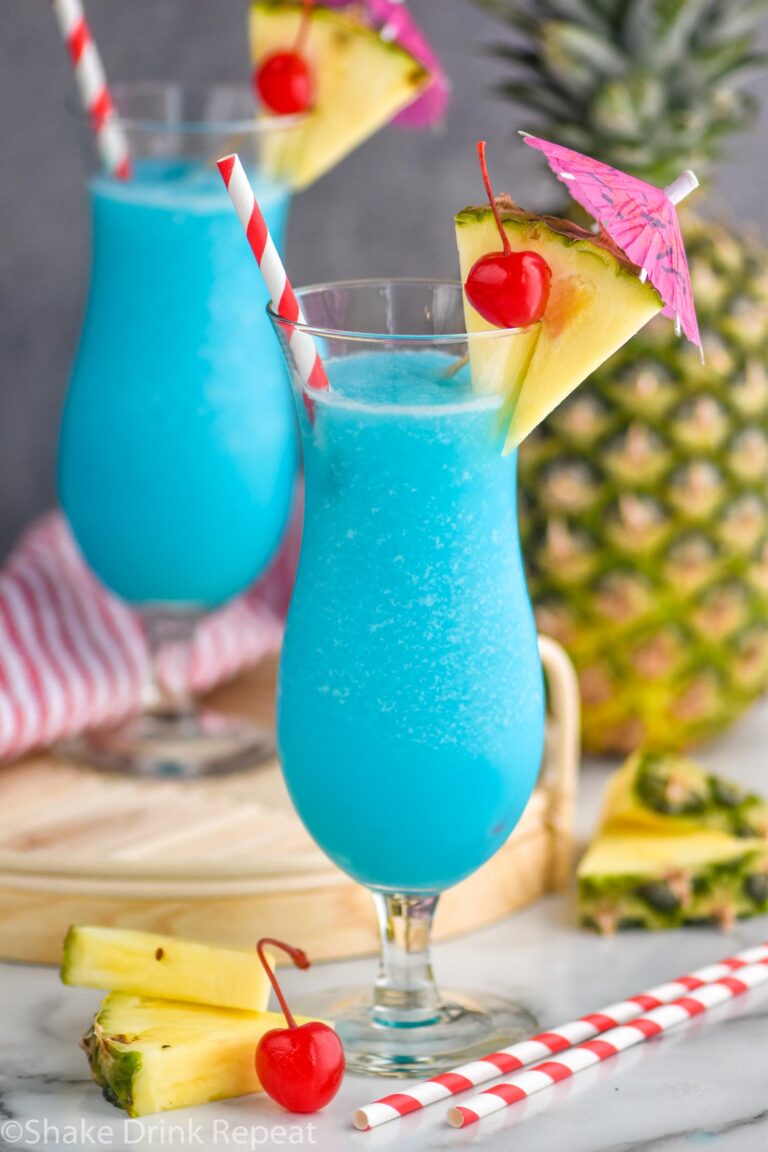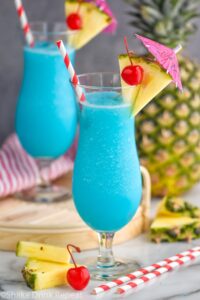 Did You Make This
Blue Hawaiian