We love trying new margarita recipes, and this one is the grandest of them all! Starring Grand Marnier, this Grand Marnier Margarita recipe is refreshing, simple, and hits the spot every time.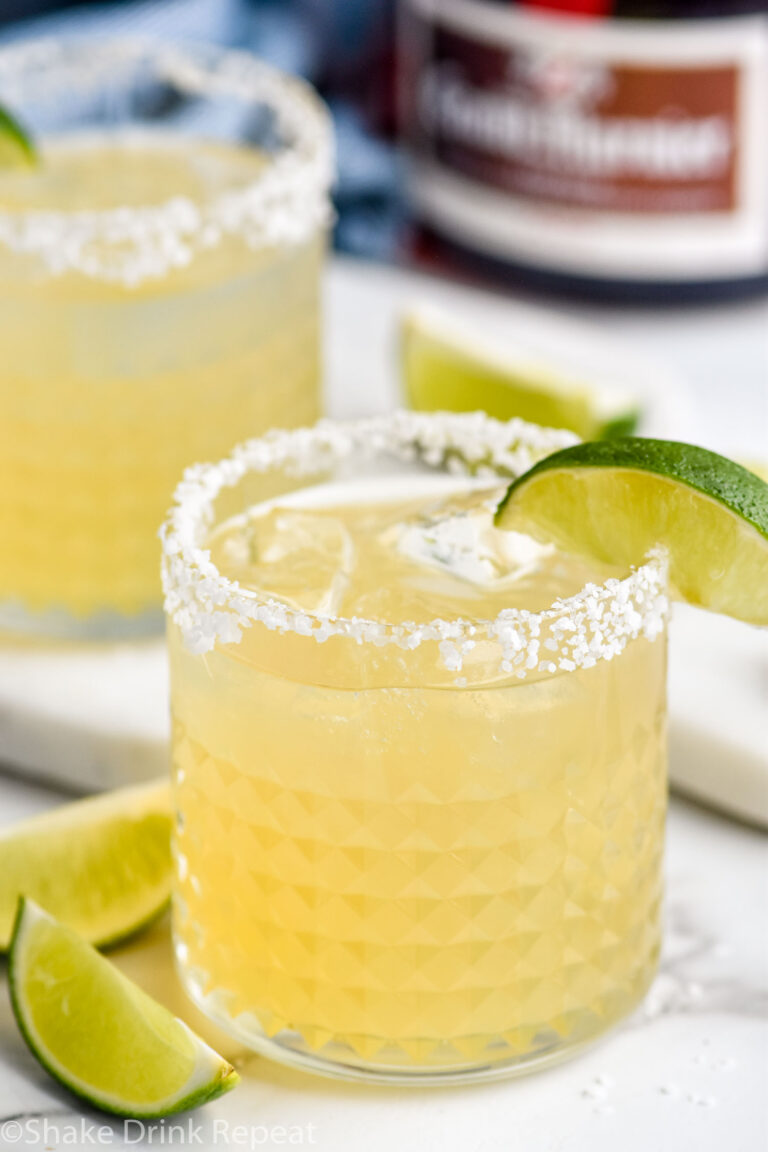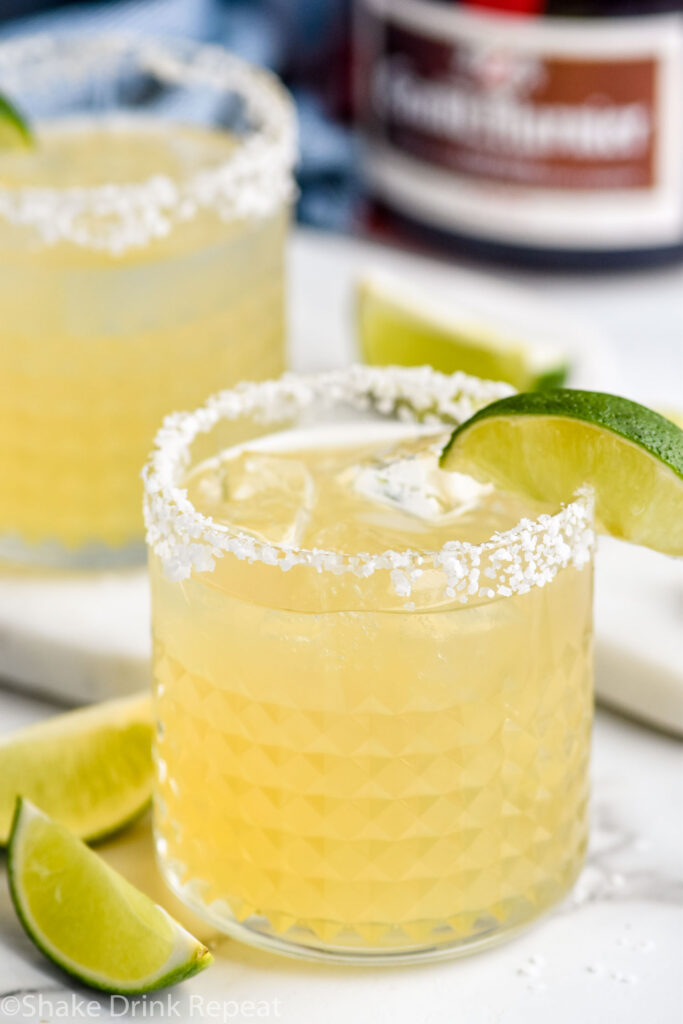 Spruce up your classic margarita by using Grand Marnier, a top-shelf orange-flavored liqueur that packs an extra citrus punch. Made with premium ingredients and ready in under a minute, it will be hard to keep this cocktail recipe to yourself.
Ingredients for Grand Marnier Margaritas
Made with only three ingredients, this simple yet sophisticated margarita mix-up is refreshing and couldn't be easier to make! Gather the following ingredients:
Tequila: Use a mid-level tequila that you enjoy the flavor of. Make sure it is made with 100% agave. Milagro Silver is our recommendation for a good mid-level tequila that is 100% agave and absolutely delicious.
Sweet and Sour Mix: Try making our homemade sweet and sour mix recipe for an extra-fresh taste, also used in our Amaretto Stone Sour. See more on this below.
Grand Marnier: An orange-flavored liqueur made from cognac brandy, orange bitters, and sugar.
Sweet and Sour Mix
This homemade recipe has just three ingredients and is so easy to make. Take your cocktails to a whole new level of refreshing!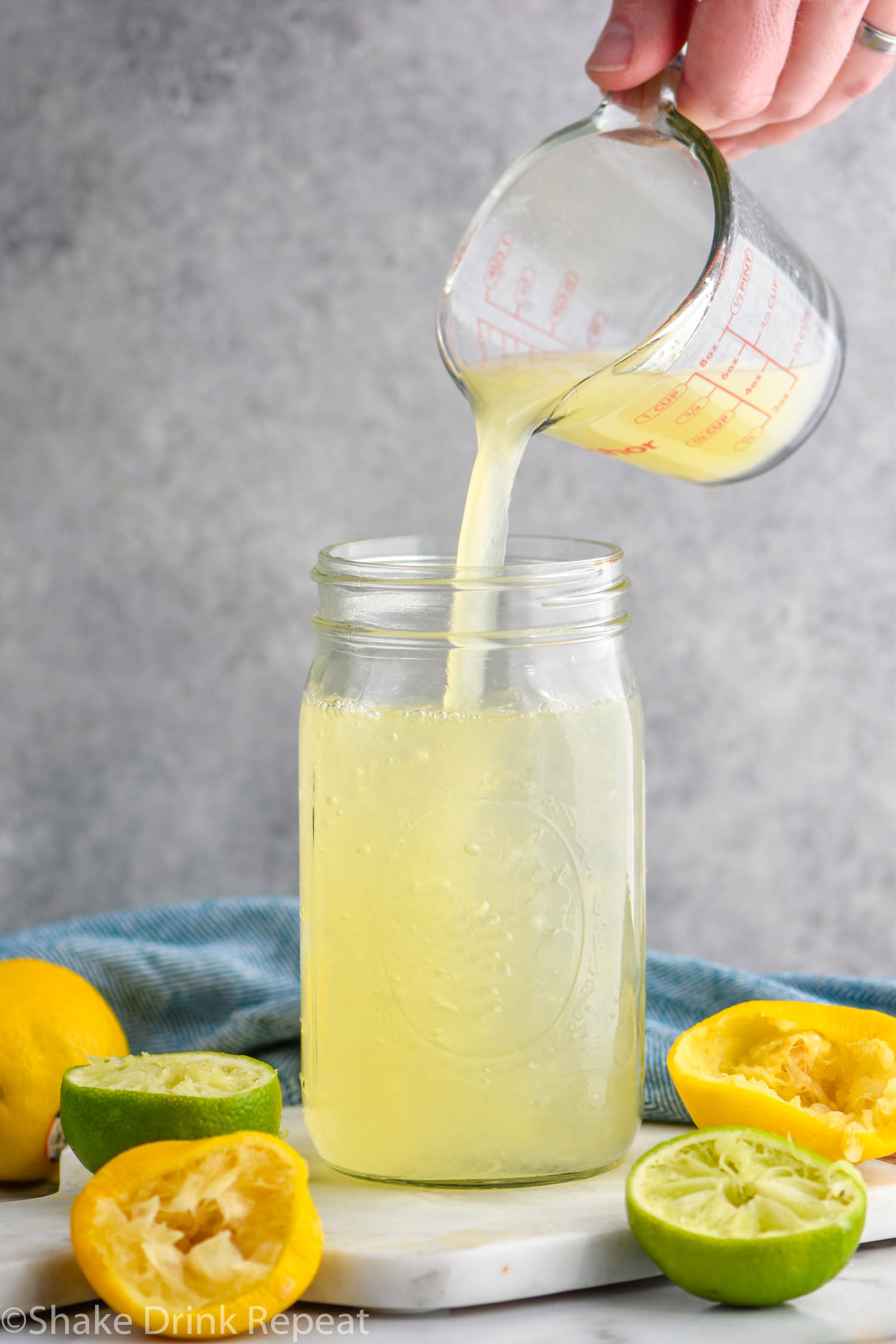 Cointreau vs Grand Marnier
Grand Marnier is an orange liqueur with french roots and notes of vanilla and oak. It is a blend of triple sec and Conganc, making it more sophisticated and rich than other orange liqueurs.
Cointreau is also an orange liqueur, but with a smoother flavor. It is less expensive than Grand Marnier making it more commonly used in cocktails.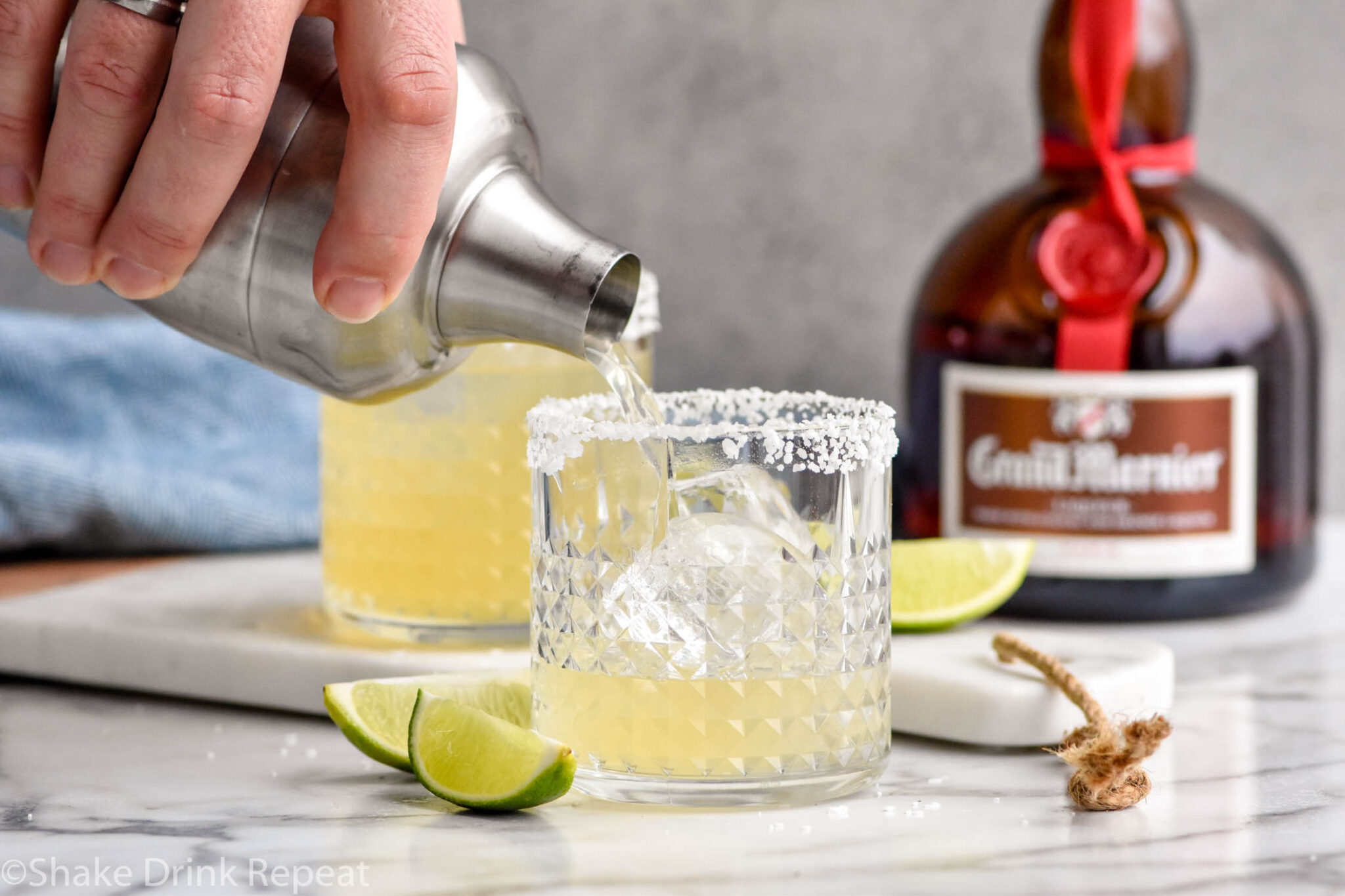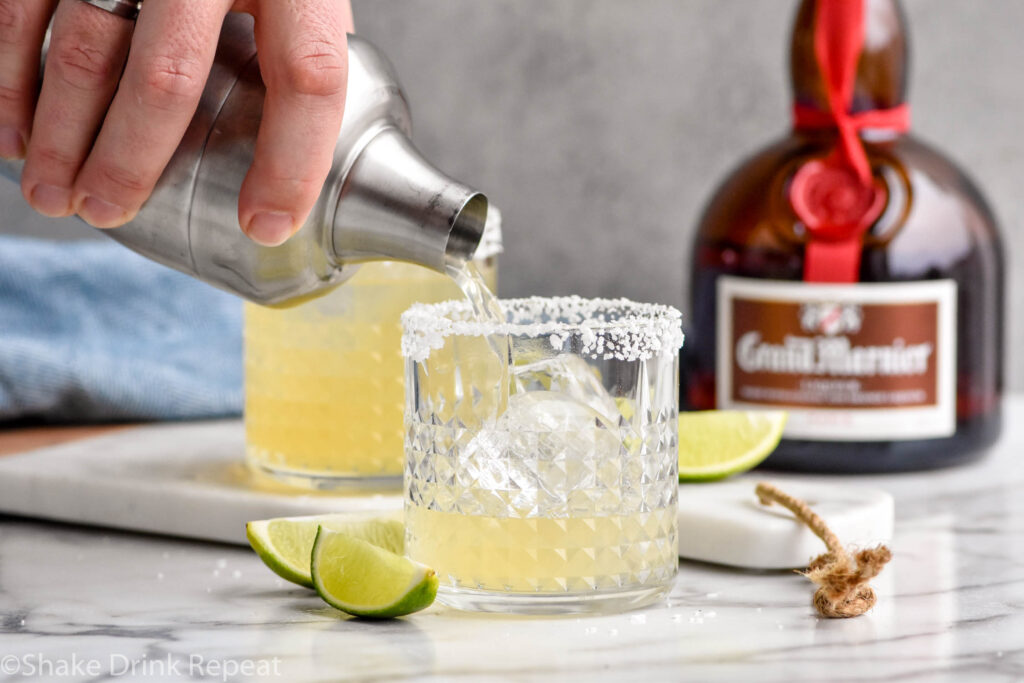 How to Make a Grand Marnier Margarita
Prep your glasses (see how to salt the rim of your glass below) and set aside.
Pour tequila, sweet and sour mix, and Grand Marnier into a glass with ice or into a cocktail shaker with ice.
Shake and strain into a glass or stir gently and enjoy!
How to Serve
This recipe makes it easy to mix up a single cocktail or an entire pitcher of margaritas. Serve your Grand Marnier Margaritas in glasses with plenty of ice. A salt rim and a lime wedge or two to garnish really top off this cocktail to get the full grand experience. For another margarita recipe that features Grand Marnier, try this Cadillac Margarita.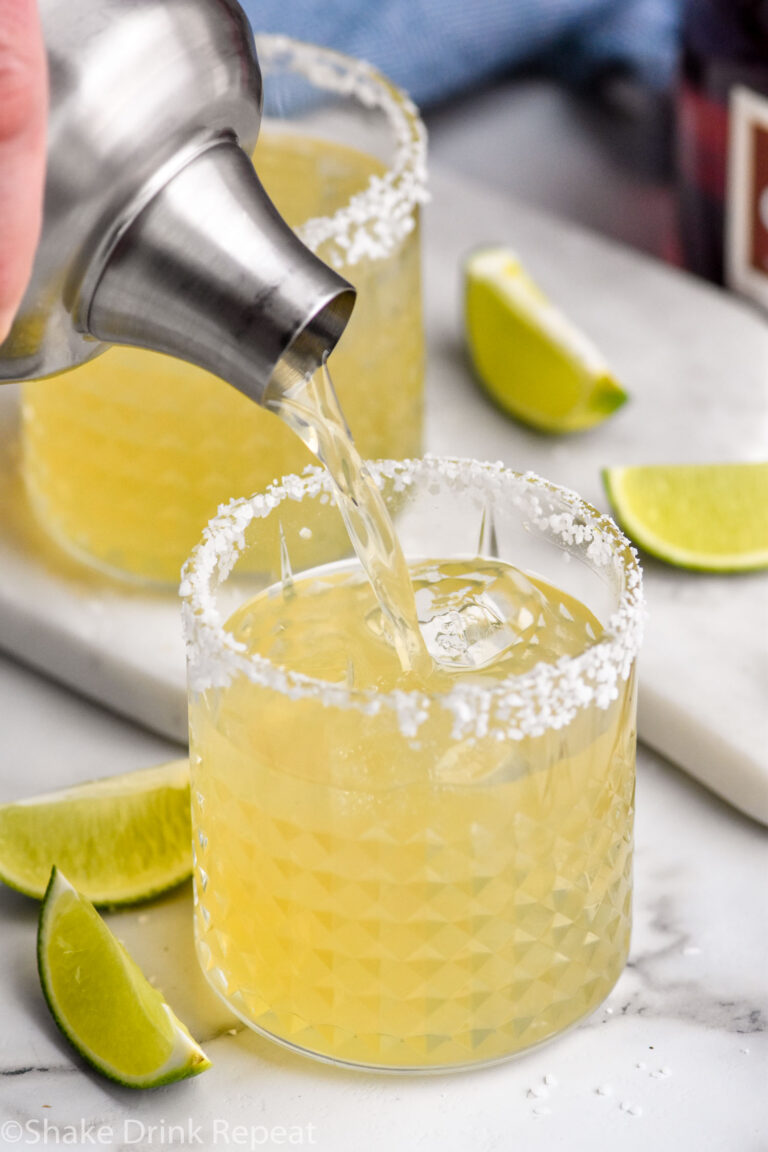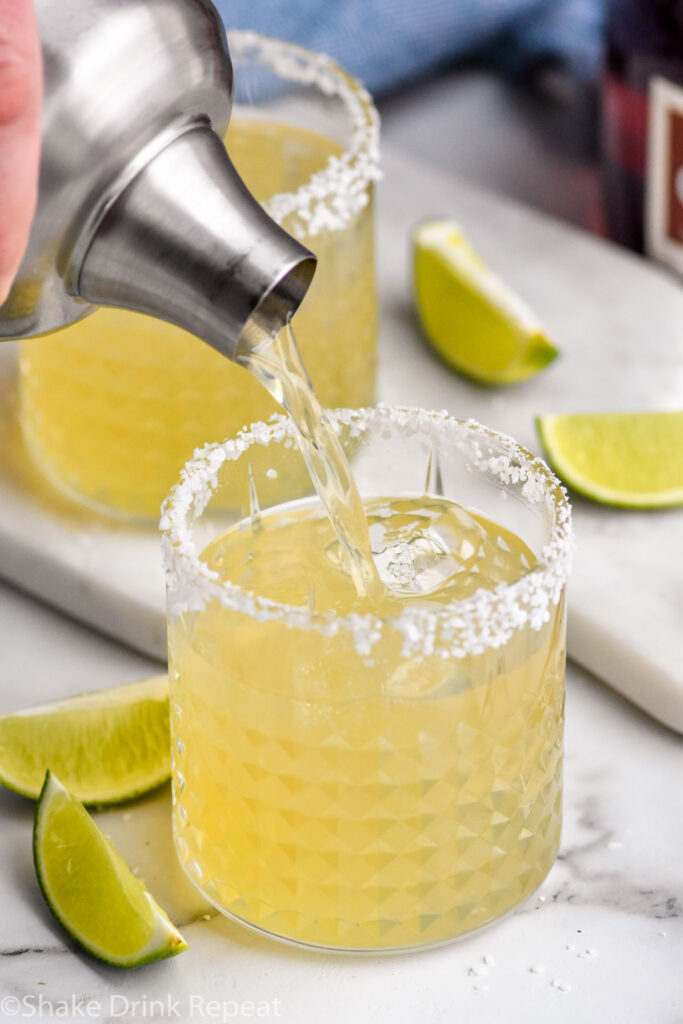 How to Salt a Rim
The salted rim of a margarita glass is a classic touch and pairs perfectly with the tartness of the cocktail. Cut a lime wedge and then run the wedge around the rim of your glass to moisten it. Then, roll the top of your glass in salt until the outside of the rim of your glass is coated in salt.
FAQ
Is tequila gluten free?
Yes, pure, distilled tequila is gluten-free. Always do your research to ensure your ingredients don't contain any gluten.
Is Grand Marnier gluten free?
In general, liqueurs are considered to be gluten-free. However, if you have an allergy or sensitivity to gluten, it is always best to check the label on the bottle to make sure it is safe for you to drink.
What is a margarita with Grand Marnier called?
A Grand Marnier Margarita!
Other Tequila Cocktail Recipes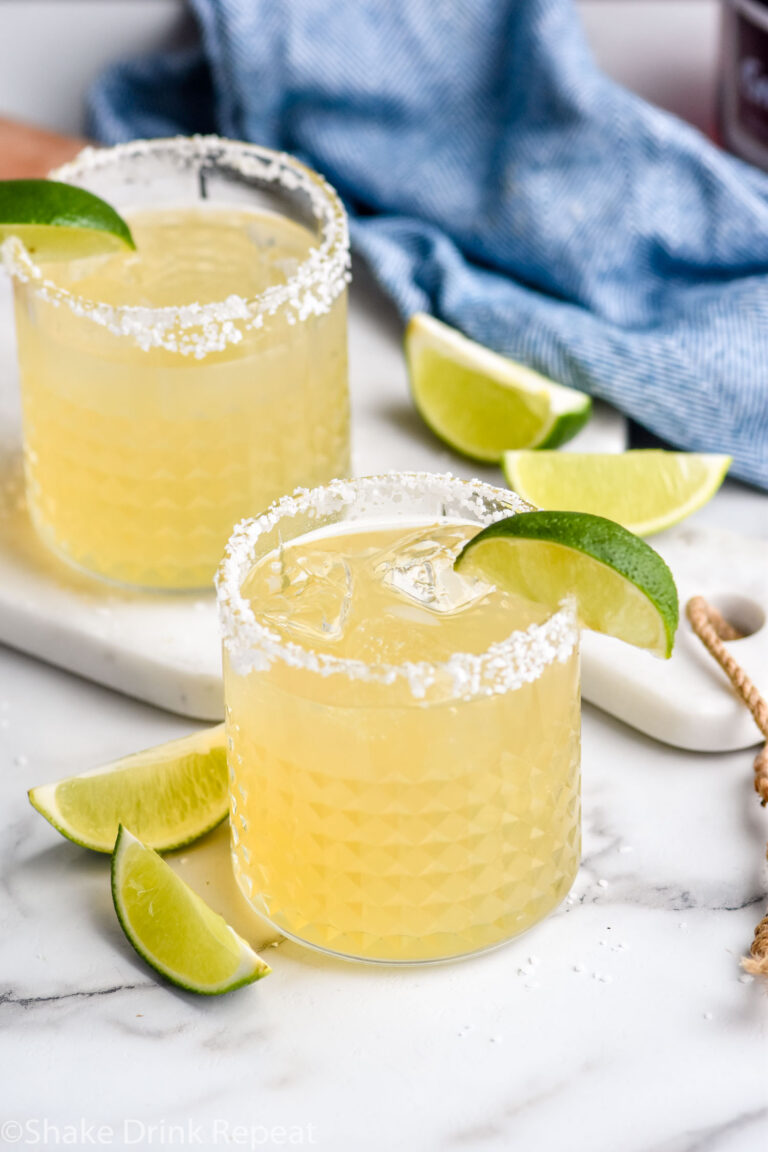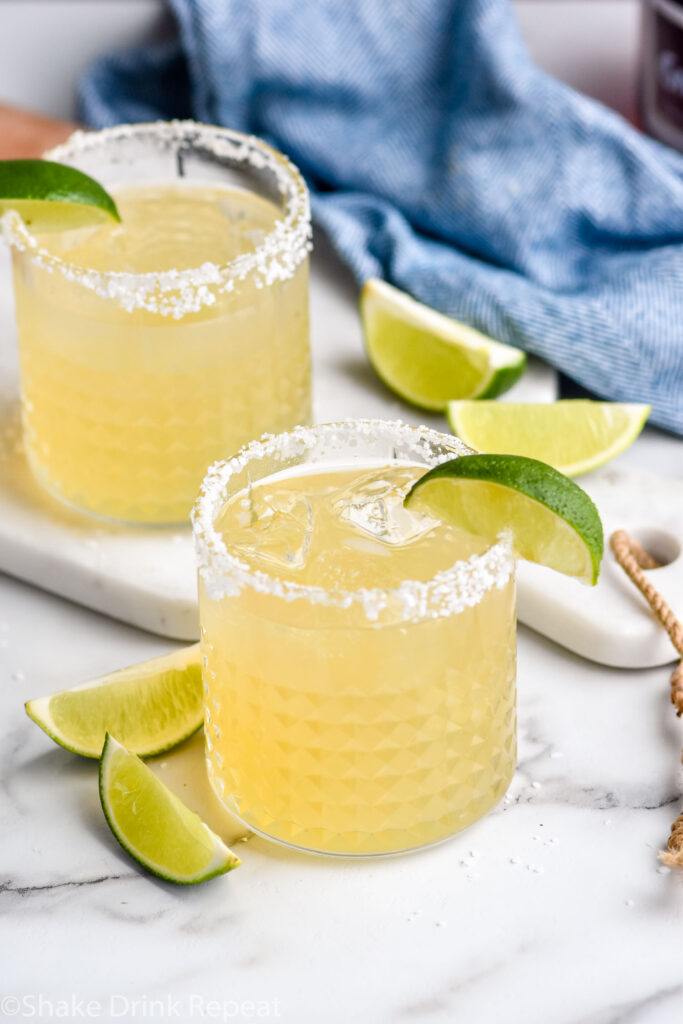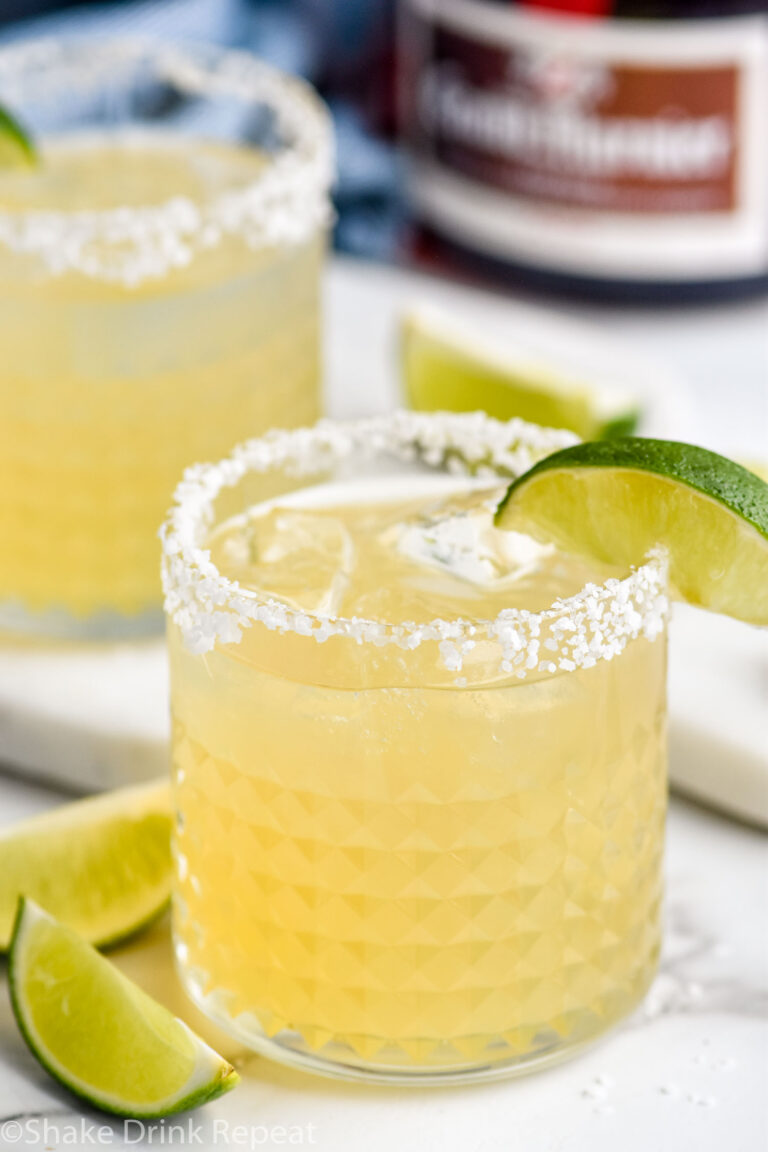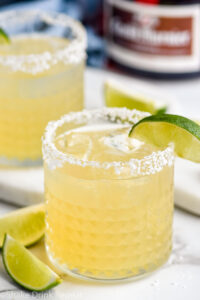 Grand Marnier Margarita
We love trying new margarita recipes, and this one is the grandest of them all! This Grand Marnier Margarita recipe is refreshing and simple.
Ingredients
Pitcher(6 Margaritas)
1 1/4

cups

tequila

1 1/4

cups

sweet and sour mix

1/2

cup

grand marnier
One Margarita
1 1/2

ounces

tequila

1 1/2

ounces

sweet and sour mix

3/4

ounce

grand marnier
Instructions
Pitcher
Mix together the tequila, grand marnier and sweet and sour mix in a large pitcher and serve over ice.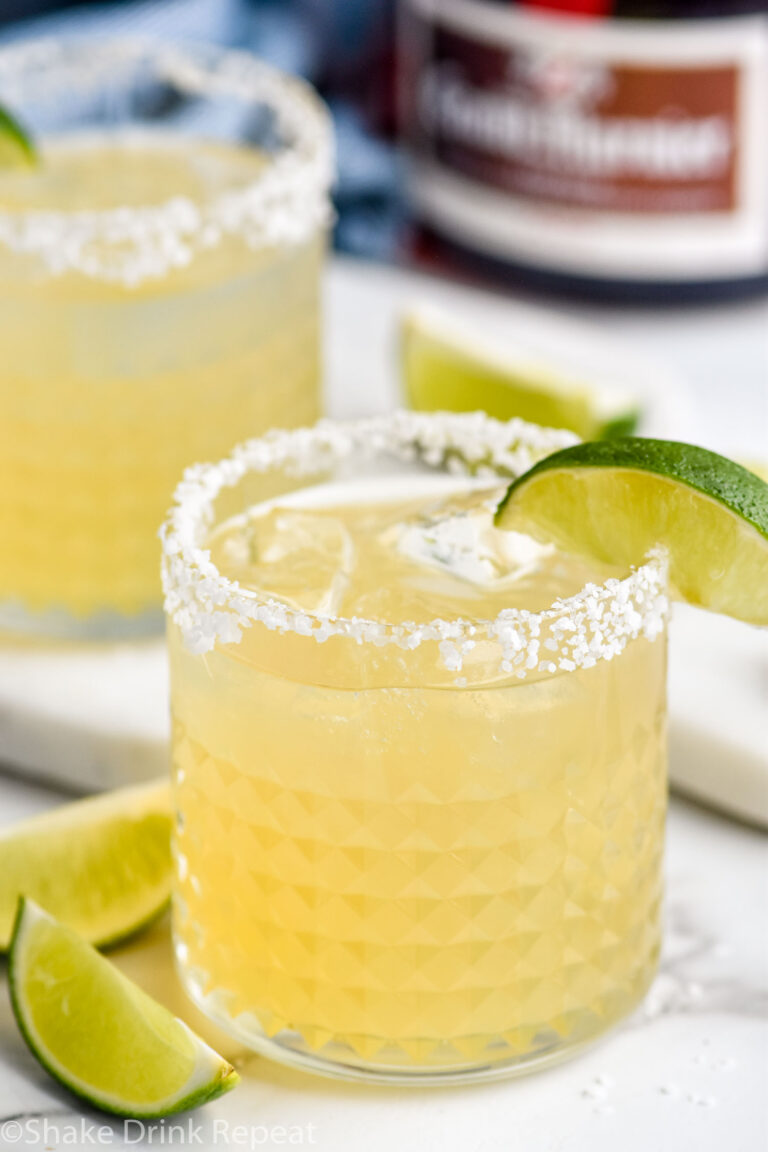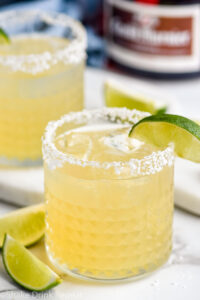 Did You Make This
Grand Marnier Margarita